Visuals / Design
Monique Aimee

Freelance Illustrator, letterer and donut enthusiast Monique Aimee tells Trouble Juice what has led her 9000 miles from home in Connecticut, USA to here in Melbourne.
Behind the classic North East American accent is someone not afraid to jump in the deep end alone. Monique began her studies of Fine Art at Lesley University College of Art and Design in Boston. She described to me a vastly different university experience to my own, explaining the breadth of subjects both on offer and compulsory. The opportunity to experiment with oil painting, illustration and graphic design were contrasted with fundamental science and English classes, along with an adapted maths subject - 'maths for artists'.


As a confident and talented illustrator, Monique became interested in applying her skills to lettering and sign painting - a bridge between her studies of graphic design and illustration.


Following college Monique got a job at supermarket powerhouse Whole Foods, working on promotional signage. Working in a slightly less-romanticised environment that one might associate with a 1950's-esque sign writing gig, Monique explained that it was a great learning experience. On the side Monique began freelancing as an illustrator and letterer. Her first job was chalk lettered signage for a local donut store. Although she was literally paid in donuts, the job proved beneficial on the marketing side of things, because through a little love on Instagram Monique was landing jobs with other restaurants who fell for her wholesome crafted lettering. At this stage, being mostly self taught at the art of lettering and working the daily grind for a huge company, she sought out a change of scenery. With the likes of The Cooper Union on her door step, Monique took the plunge and traveled to Melbourne instead, to undergo a niche short course in lettering and typography at Old School New School.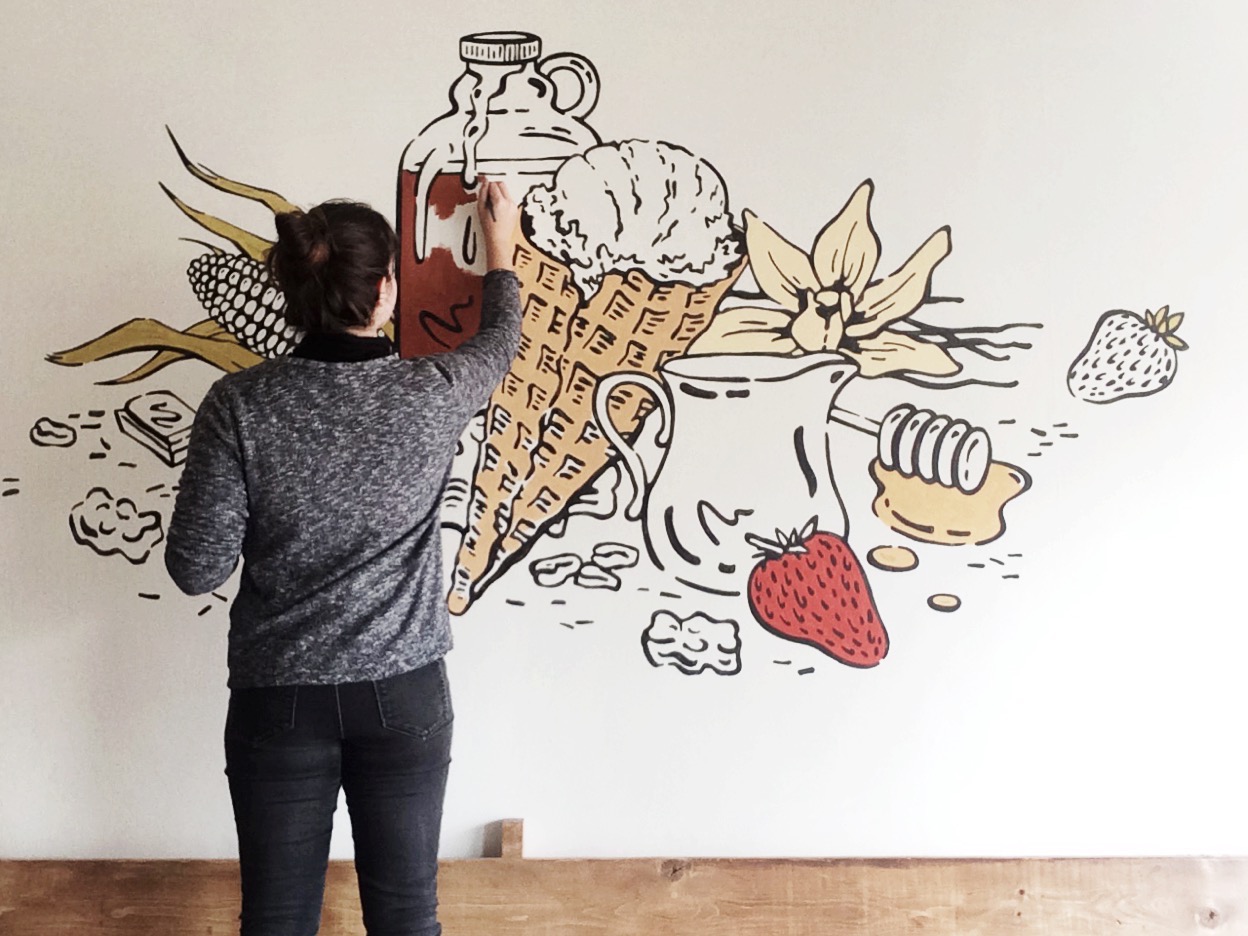 Over the course of the program Monique developed a range of lettering skills - calligraphy, custom lettering, sign painting and digital typography. With a trained illustrative eye, patience, care and an impressive work ethic, Monique added a considerable amount of quality typographic solutions to her growing portfolio, and a tremendous skill set to her repertoire.


Returning to Boston as a skilled letterer, Monique worked at Whole Foods for a short period before starting at Local Supply, a retail space and small design firm run by a husband and wife team. Continuing as a freelancer, Monique worked on some pretty impressive murals around town - a standout piece is the mural she created for family restaurant Saints, documenting a fifty year timeline to commemorate their anniversary. Here Monique applied her illustrations with a range of contrasting lettering styles, creating a highly emotive and dynamic mural. The work kept coming in as Monique established herself on the Boston scene, but with itchy feet and an inkling to travel, Monique got back on a plane to the Southern hemisphere.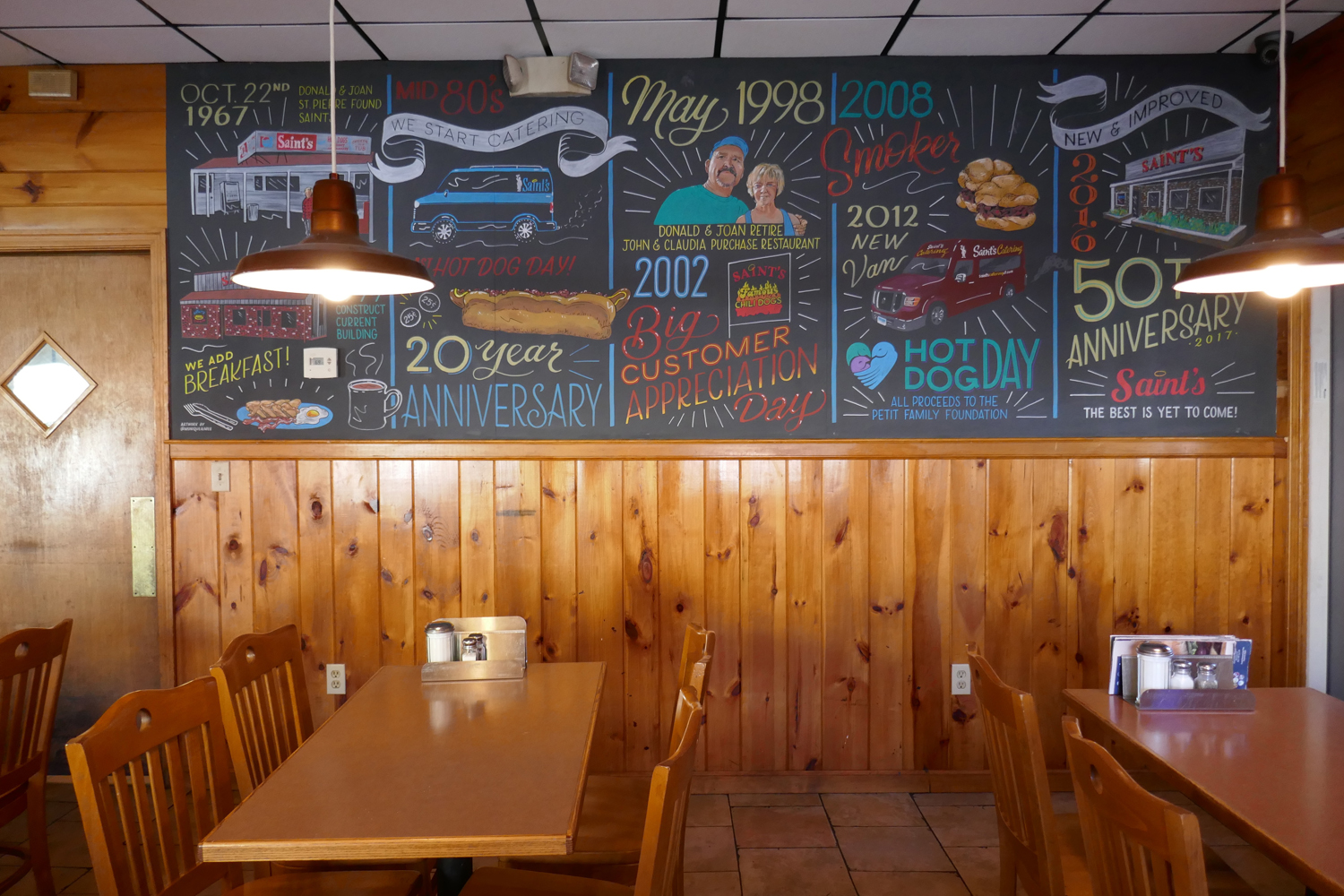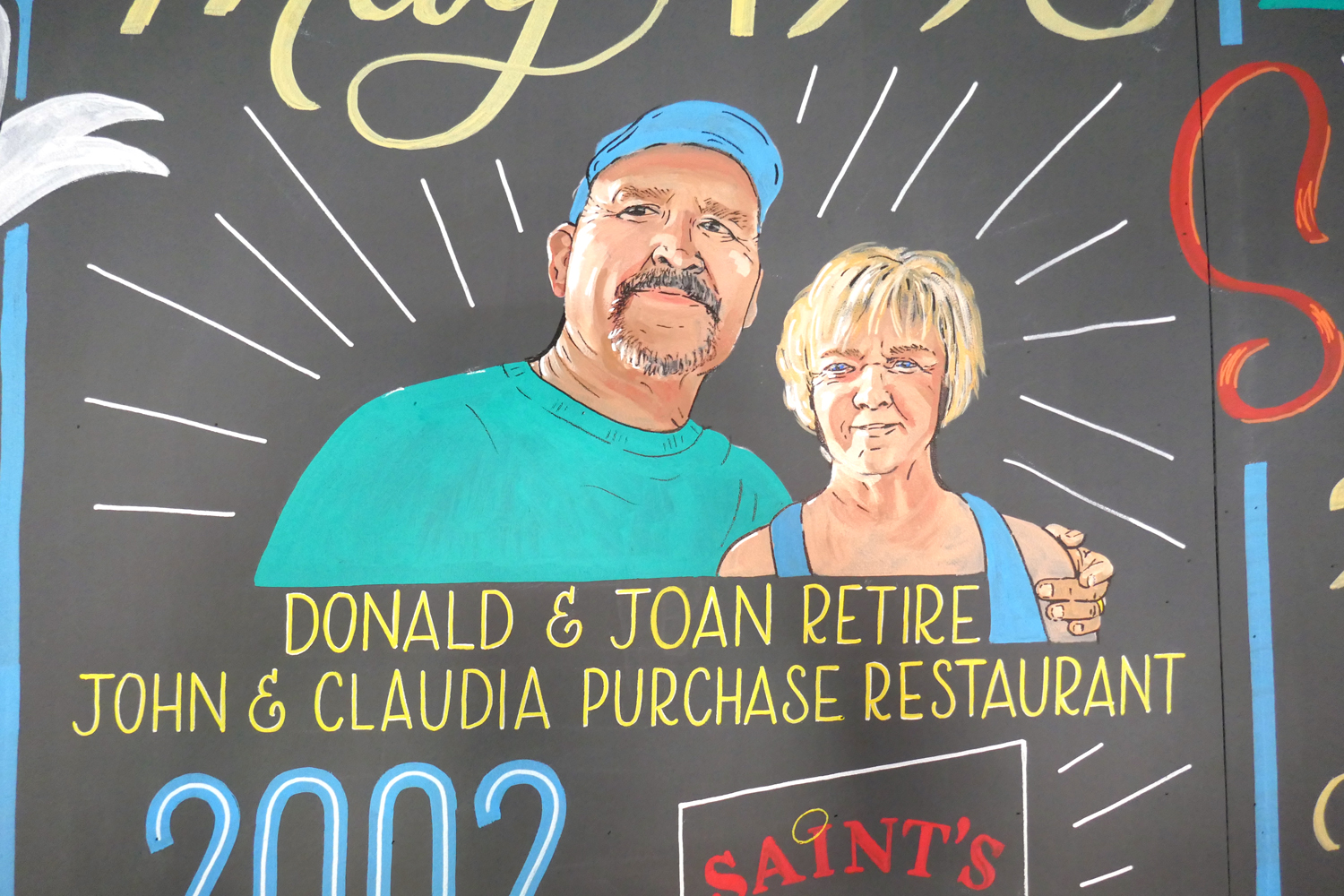 While Monique kicked off this trip traveling through New Zealand, she made her way back to her beloved Melbourne to try her hand at a more permanent stint. Since returning, Monique has worked closely with Old School New School, and was recently commissioned to design a detailed and intricate graduation certificate in the style of Italian hand. She has continued to learn from mentor and school director Veronica Grow among other talented and reputed teachers within the school. In turn, she's been busy networking within the broader lettering and sign writers community in Melbourne, and while establishing herself within the saturated market here has proved challenging, talent and skill always prevails.



Monique currently works in organic food store Aunt Maggies where she applies her skills to promotional signage within the store. She's also crafted some lettering for a boutique store and creative space in Thornbury, as well as coordinating an illustration and lettering meetup group alongside fellow Old School New School graduate Casey Schuurman. When asked the overwhelming question - what's the plan from here? Monique responds "I just love Melbourne and feel like I'm growing as a human and artist from my time here. I find the creative community here very inspiring and welcoming (maybe having an accent helps). So I guess the plan is to see where this goes and continue to explore and look for opportunities and drink that damn good Melbourne coffee."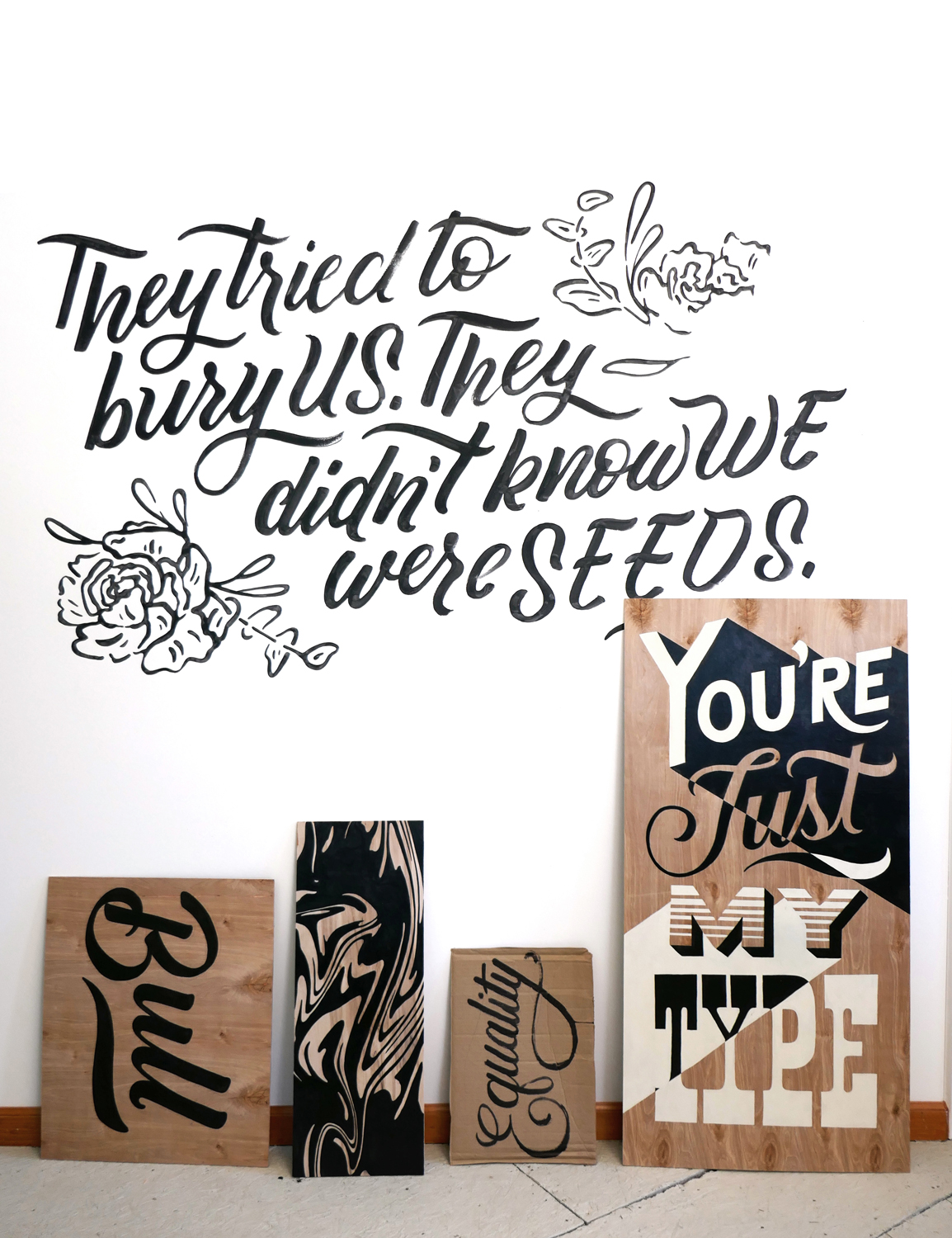 We're super excited to see where this talented and ambitious artist takes her work. In the meantime, keep up to date with Monique on her Website and Instagram or head to her web store to check out her abundance of type goodies!