Music / Interview
A Few Cold Ones with
Innocent World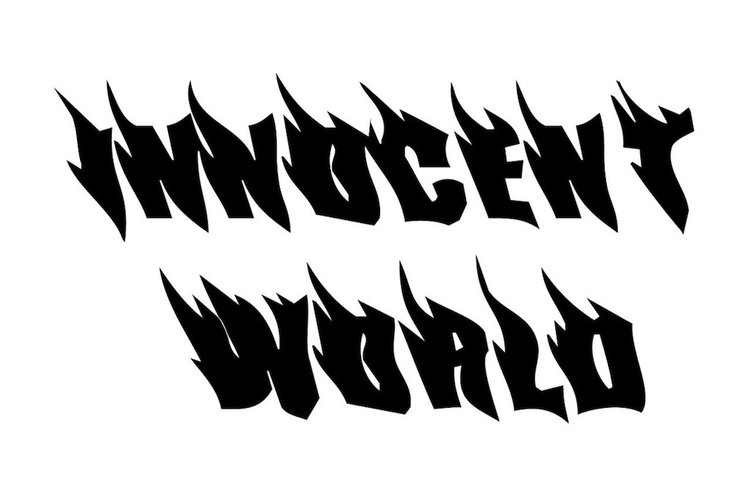 Innocent World are a Melbourne based crew dedicated to getting great local artists onto the best stages and into the right ears. Tonight they're throwing their 'Weeknight Shindig', a huge show at the Gasometer loaded with great bands, including Hideous Sun Demon, Vacations and Tiny Giants. Trouble Juice had a quick Q&A with the girls behind it all to find out what's going on.
Who and what is Innocent World?

We're an independent Melbourne based agency that provides artist management, bookings, publicity and promotions. We're a group of 4 gals who met at uni and thought we'd combine our shared knowledge and passion for local music!


Tell us about Innocent World's Weeknight Shindig on tonight at the Gasometer.

Our Weeknight Shindig came about thanks to our lovely Tylah Kerr winning Volcom's 'This First' competition, which supports upcoming creatives follow their passion. Our passion is music so we put together this nice little lineup of some of our favourite bands with the support of the Volcom Oz team. Organising this one has been heaps of fun.


Your last few parties have been pretty fun, loose affairs - pretty sure there was a group of topless boys wrestling at 3pm last time. Any particularly fond memories?

What happens at our events that really makes us stoked is the friendships people have made!! We are all about our mates here so putting on events that connect people over a couple of cold ones has been sick!


You're currently working with some of Melbourne's coolest young bands and artists. Anyone you're really digging at the moment?

We check out small gigs most days of the week with local bands, last one we saw that we really digged was Electric Mud! Also been digging Her Majesty's Hangover, Brad Pot, Rayza and Totty!! So much good music coming out of Melbs at the moment.


What's next for Innocent World?

Got plenty of events lined up for the next few months that we are super keen to get out there. Pseudo Mind Hive and Auntie Leo and the Backstabbers have got some really good stuff going too with some fresh tunes out!! Heaps keen for LongBoys to get back to giggin after their big Euro trip too!! Big things coming 😉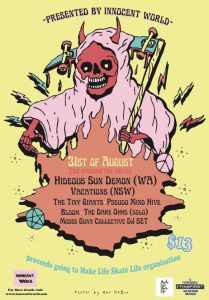 Get down to the Weekend Shindig tonight at the Gasometer if you know what's good for you, and follow Innocent World on Facebook to keep up to date with all their good stuff.