Music / Features
Track by Track:
Hardcoded Korean Subs -
Hardcoded Korean Subs
Hardcoded Korean Subs debut EP is a warped introduction into their unique take on psych-pop - a dizzying combination of woozy synths, blown-out beats and charmingly lo-fi production.
The other day an email popped up in my inbox referring to Hardcoded Korean Subs. After some momentary confusion, I realised Hardcoded Korean Subs was a band. I was led to a almost empty Facebook page, and then onto a Bandcamp page with no other information except a very good EP. Their debut offering is a punchy burst of bedroom psychedelia - think blown-out Mac DeMarco with a little less chill, or Kevin Parker at his most volatile.

Anyway, the mystery ends here - as it turns out, Hardcoded Korean Subs is a project by Melbourne musicians Lachlan Bowden and Jim Rindfleish. We caught up with HKS' mastermind Lachy, to get an insight into what's going on across the EP.
Hit The Ground Running

"Straight up this song is about heading to uni in Shepparton for a week of boring lectures that I don't agree with. Then making new friends who all play music and turning the not so great experience into something to remember. I get really nostalgic too. In the back of my mind it's a throwback to how great it is to be in Australia during the summer, and especially the down time. Also, it's about how I love the city, and the country, and I haven't been able to figure out a perfect balance - maybe it doesn't exist.
Jim (drummer) and I recorded the whole thing in my home studio. On this track I used an old Yamaha SK15 synth, I think I might have run that through my eurorack phaser… maybe. Although most of the effects on the EP are digital because I can't afford studio time or nice analog gear. The bass is just a cheap shitty Samick I scored from my gf's family, but it does the job though. I played everything on the EP except drums."

Take It

"This song isn't about anything. Maybe authenticity. But nah. It was an old beat that I salvaged off my laptop, then Jim reprogramed the drums on his MPC. I rerecorded the guitar and BAM, interlude."

Distraction

"I have serious (maybe not 'serious') problems with procrastination… (even writing this...). I guess this song is a way of me trying to palm off my own self control issues to someone else. Now that I write this down it's kinda depressing. Even the way I composed this song, I wrote the verses, chorus then the bridge, then I got distracted and the song breaks down into chaos. Then I finish it. I composed this song in a kinda unique way - I wrote a really slow funk bassline and asked Jim to muck around on the drums. This was during the recording session of Hit The Ground Running. After Jim left I listened to the drums, chopped them (badly), then wrote a complete new song. Then when the song was complete we were questioning rerecording the drums, but we figured it wouldn't have the same … something. So the drums you're hearing are the demo drums."

Close to Death

"I'm quite a literal writer, there are no metaphors… I went overseas and a series of events happened where I could have died. I went to Everest base camp, only a few months later there was an earthquake and a bunch of people died, exactly where I was standing. I caught a plane from KL to somewhere in Sumatra, with Malaysian Airlines, I think it was that plane that disappeared a week later... the second one that went down. I was scuba diving and run out of air 30 meters underwater… totally my fault lol, I had to borrow someone else's air. I distinctly remember gasping for my last breath of air in my tank, so I think that was in the back of my mind. The song is a jumble of these stories. Electric guitar straight into the amp was the only way we could make this track sound authentic, I tried acoustic, and with drums, but nothing worked except guitar and vocals."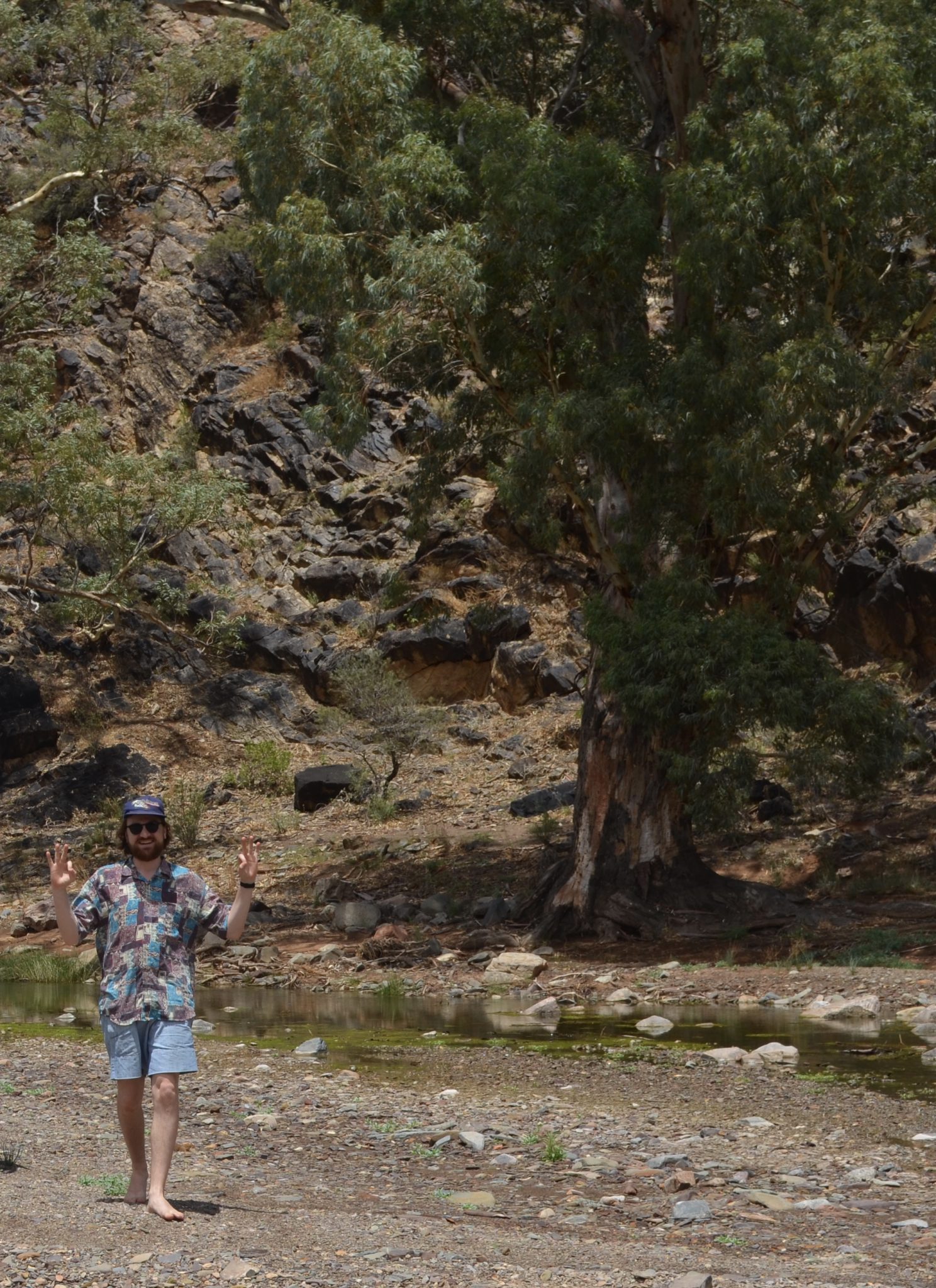 Check out Hardcoded Korean Subs debut EP above, and keep an eye on their Facebook for their first shows coming in the not-too-distant future.