Music / Features
Creating Worlds with Toehider
On October 19, Toehider will release their third full-length album "Good" (not including fourteen previous EPs) and we had a chat with the man behind the music side of things to help decipher how a band with equal-parts music and illustration function as seamlessly as they do.
Time and time again, Melbourne prog-rock legends Toehider prove to be one of Australia's more fascinating bands. The project of musician Mike Mills and illustrator Andrew Saltmarsh, Toehider's unorthodox collaborative lineup is hardly a barrier, with the band laying claim to one of Australia's most prolific back catalogues.

Toehider's self-titled first EP, released as part of a 12 EPs in 12 months project in 2010, contained five songs that established the band's distinctive sound that Mills describes as, "Queen mixed with System of a Down? Something like that…", as well as an EP cover featuring a toe headed individual fishing off a mushroom who's prevalence throughout the band's discography echoes Iron Maiden's Eddie. Mills recalls his collaboration with Andrew Saltmarsh began as the result of "a mutual fondness of 2 old cartoons that nobody remembers. One was called "Robo Story", about a planet of robots, and the other was called "Chimborazo", about a scientist who builds a rocket ship on a volcano".

Since that first EP, Toehider's music has seen them firmly rooted in the abstract, often whimsical world that Mills and Saltmarsh have created. When asked about how they maintain such a seamless personality and sense of humour throughout their music and illustrations, Mills puts it down to the way the collaboration "evolved naturally" between the two of them. He recalls, "I wrote a verse and half a chorus of a song and sent it to him, and Salty sketched out a thing that was related to the lyrics, and after seeing that it pushed me to keep writing the song and so on".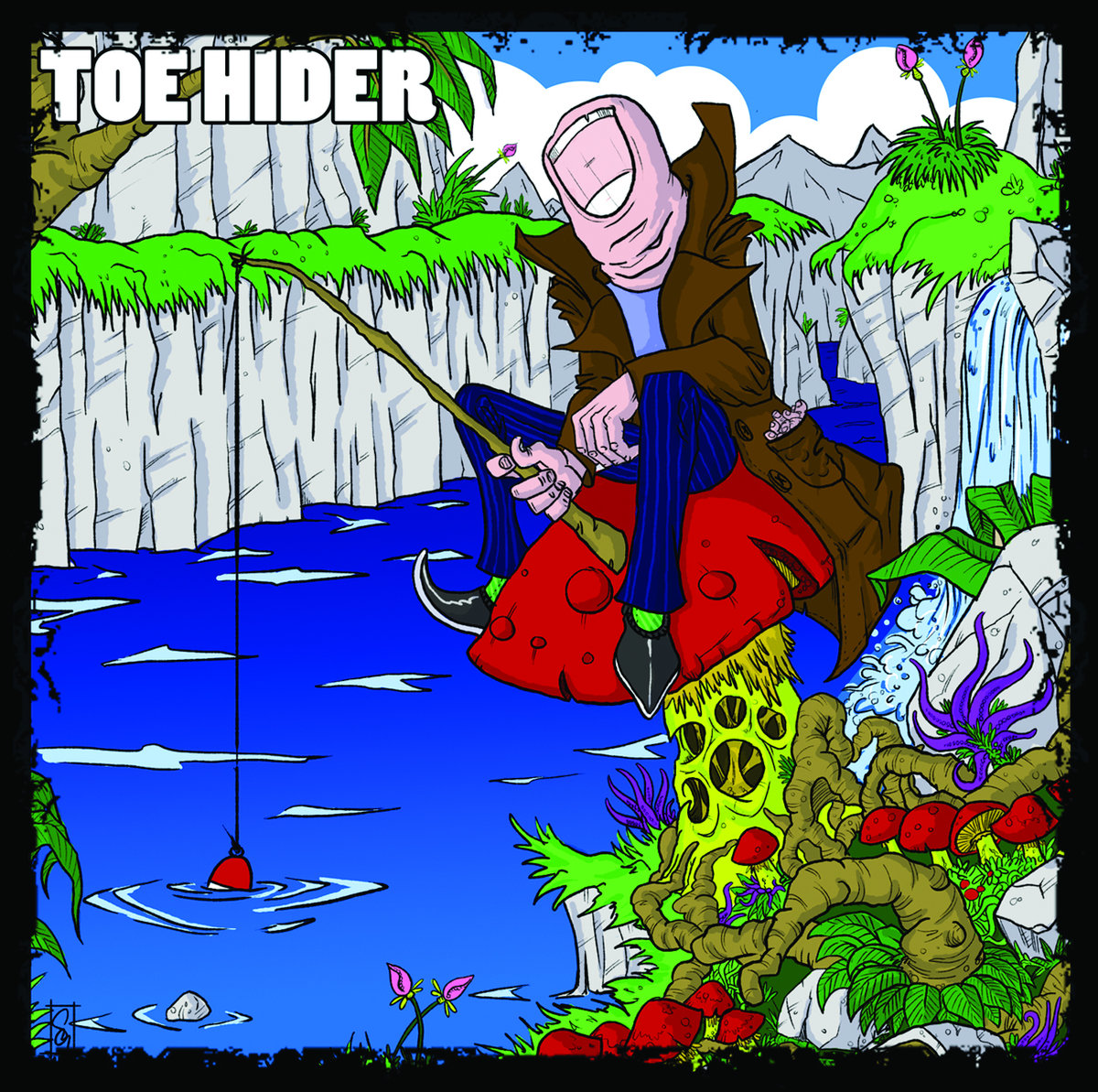 As Toehider continue to regularly add to their ever-growing discography, Mills says that his music draws inspiration from Saltmarsh's illustrations "all the time" and that it "feels like everything I write is based in the world that Salty has created. I try to send Salty everything I'm working on, but yeah there's no real system we have going on, usually we just throw a bunch of ideas against the wall and see what sticks!"

'This Conversation Is Over', the band's first single off the new album, continues along this wavelength as seamlessly as ever, with a Mills/Saltmarsh clip to accompany it where "Salty did all the animations, and I did all the effects and whatever". The song sees Toehider continue to deliver on the soaring vocals, entrancing guitar playing and caricatured story telling we've come to expect, whilst still continuing to take risks and develop. On the album as a whole, whilst having it "written in my head for about a year", Mills confesses "I had a lot of learning to do, I switched recording software and I wanted the production and sound quality to be a step up from the previous album". The follow up single, "How Do Ghosts Work?", is an eight minute prog-rock journey of anthemic choruses, thunderous guitars and just the right amount of orchestral string accompaniment. Even after sixteen previous releases, Toehider keep on demonstrating they have plenty left in the tank.


As well as the new album, 2017 has included the band's 9 T-shirts in 9 months project, led by Saltmarsh, and the emergence of the new Toehider line up of Mike Mills, Nick Delaney and Thom Mann. On the lineup change, Mills says the transition to three-piece "works pretty well… I've known both those guys for years, Thom was in an amazing band called Ennis Tola, and Nick was part of a legendary group called the 12 Tone Diamonds". When asked if downsizing to a trio from the previous four-piece lineup was a challenge, Mills explains "Toehider's music has mainly been focused on the vocals, so if anything we should have like 8 singers on stage."

Following a show in Sydney on August 19, Mills took Toehider to Europe with the "Euro-Toehider" line-up of Ricky Evensand on drums and Sampo Axelson on bass, and sung in Arjen Lucassen's "Ayreon Universe" shows. Thursday October 19 will mark the release of Toehider's newest album, "Good", which will top off what could very well be Toehider's goodest year yet.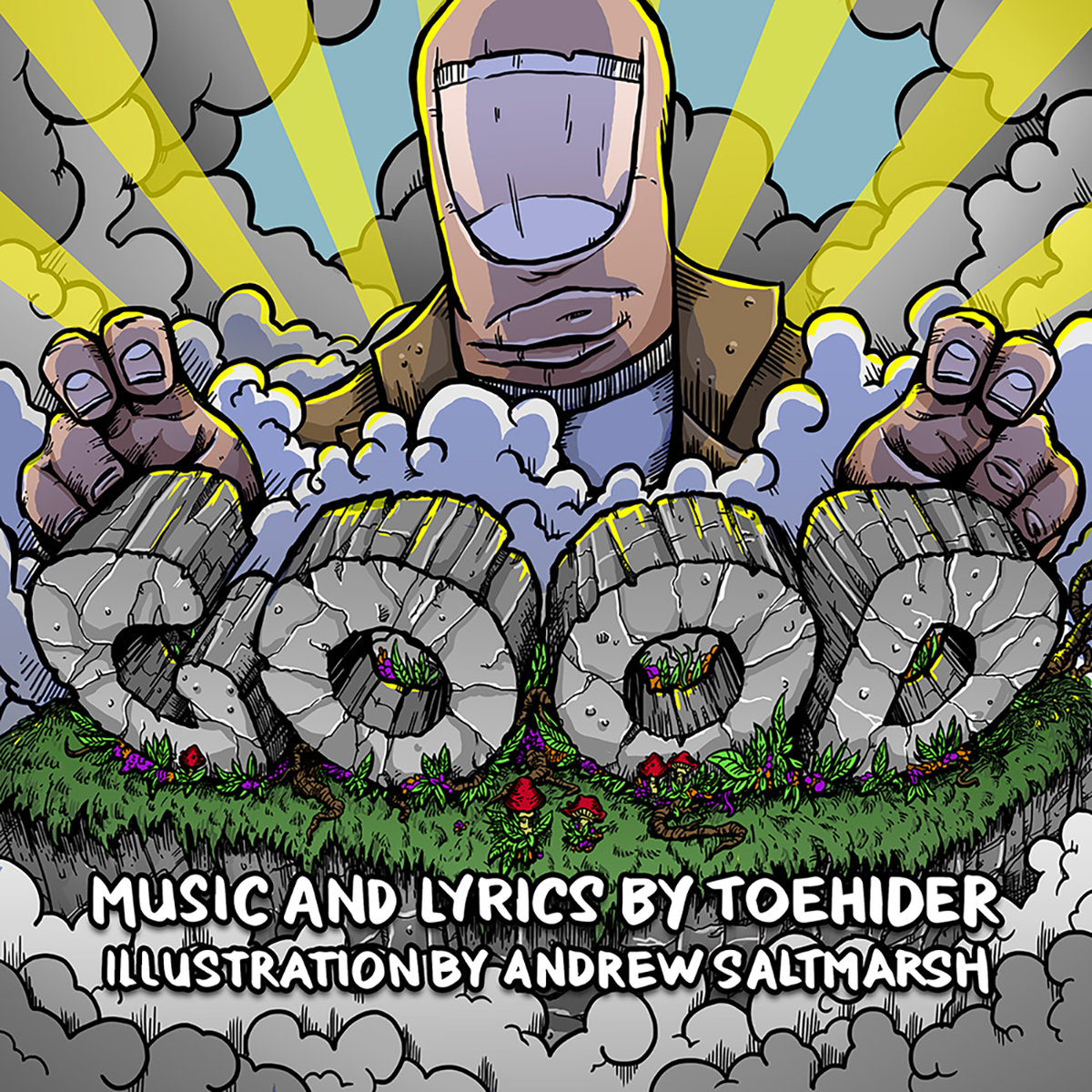 Toehider's third full-length album "Good" will be released on Thursday October 19 and is available for pre-order now.