Music / Features
Track by Track:
AMIKO - Diosma
After years of playing around town, Melbourne indie-punks AMIKO have finally released their debut EP Diosma - a masterfully crafted collection of fuzz-pop tunes that never skimps on the right amount of grit or intensity.
AMIKO's debut release burns from start to finish. From the opening bass rumble of Lost Control, to the aggressive funk-punk of 21st Century Penitentiary, all the way through to Anxiety Time's final burst of carnage, the entire EP is a fiery ride across styles and moods, all tied together by frontman Louis Mackenzie's soulful vocals. Trouble Juice chatted with Louis to get an insight into each of Diosma's five tracks.
Lose Control

"Lose Control is about that whole sense of not being sure where you stand with the person you're in a relationship with. You kind of have that honeymoon stage and then that fades and maybe you're left with doubt; you're not sure if it's the right decision and where to go from there. It's kind of about realising you need to let go of yourself or stop holding back and just let that situation take you to where you need to go."

Teaser

"The thought process behind this song has changed a fair bit during its existence. It's basically about a lady of the night and your unspoken relationship with her and what that may feel or be like. Sort of an attachment to a person you have no real connection with, it's just all completely theoretical."

21st Century Penitentiary

"So this song really reflects my own thoughts on society and the direction that we are headed. The idea that we are so obsessed with looks and preserving ourselves as a species that we will burn and destroy anything in our way to get it done. It's more of a dark glimpse into what the future could possibly become."

Stuttering

"Jay came out with this bad boy, I believe it's in reference to a substance experience that went bad, resulting in a pretty horrible time afterwards. It's probably one of the sadder songs we have, but you wouldn't pick it based on the way we play it."

Anxiety Time

"Fairly self explanatory, the song is about anxiety, whether it be socially, romantically or even internally. I think it's probably one of the songs I relate to the most - I'm only just growing out of that, as I hit 20. All that fear you have about the future and what it will be like to be an adult kinda starts to fade but the song focuses on the thoughts before that point."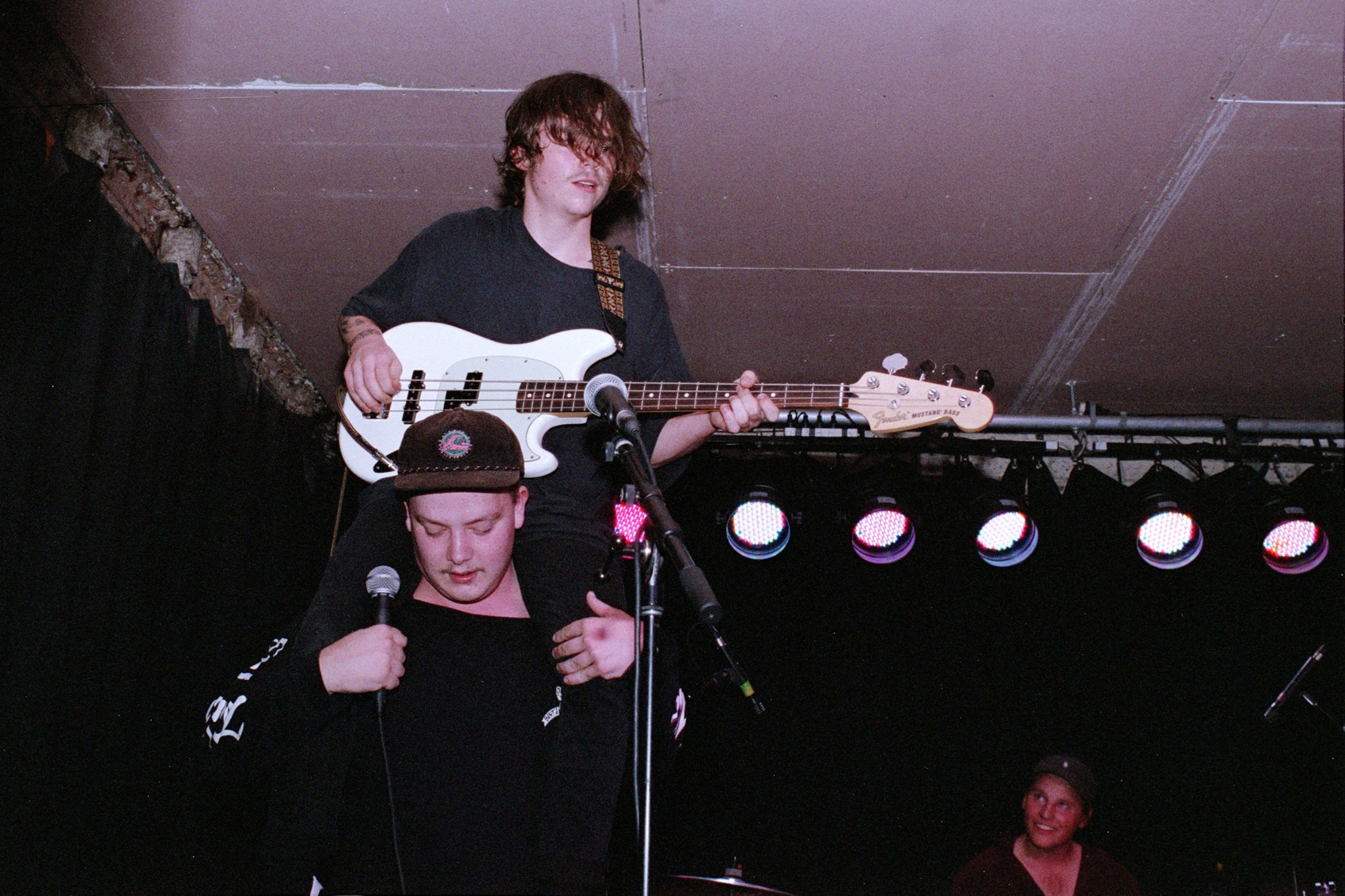 Check out AMIKO's debut EP above, and catch them on Saturday Nov 11 at Yah Yah's for their Diosma EP launch.