Music / Premieres
Premiere: Jim Alxndr -
The Crest
We're real excited to premiere the latest project from Boston-based musician, composer and beat-maker Jim Alxndr. This year Jim Alxndr has released a truckload of music but his latest venture, a 20 minute long musical journey entitled 'The Crest' sees him pursue new, profound territory.
'The Crest' features an ensemble 22 people deep, a challenge 21-year-old Jim Alxndr tackles confidently. The Gold Coast born, now Boston based musician could easily be mistaken for someone with twice his years of experience when listening to this impressive body of work. It's a mind-bogglingly complex and superbly executed foray into the world of contemporary classical composition and an exciting indication of the vast array of possibilities that lie ahead for the young musician.


The journey begins with a cinematic string arrangement that's intricacy and emotiveness sets the scene for what is to come, quickly making way for a hypnotic xylophone line and startling horns. What follows is a voyage equal parts lush and unpredictable. A saxophone solo weaves and ducks around horn lines and electric guitar, displaying a musician at the top of his game.

Transitioning seamlessly between feelings of uncertainty, anticipation and elation, Jim Alxndr doesn't let us dwell on things for too long before continuing on. 'The Crest' sucks you in and hurls you into a contrasting, but by no means out of place feel, with features from Liam Butler Webb on piano and Felix Watson on trumpet drawing you into the intensifying undercurrent.

Though before you know it, once again 'The Crest' is taking another turn and this time going straight for your feelings with a flute melody that'd be at home in the most feel-good of Hollywood endings. This melody then accompanies you through the most emotionally engaging chapter yet, knowing just when to let you venture off without it and when to come back by your side. Rather than finishing with a bang, 'The Crest' finishes with a warm hug.

Our advice? Make yourself a bath, get a glass of red wine, put your phone on flight mode and put 'The Crest' on your best speakers. Do yourself the favour, you've earned it. We spoke to James Vincent, the face behind Jim Alxndr, about what inspired 'The Crest' and all that went into its creation.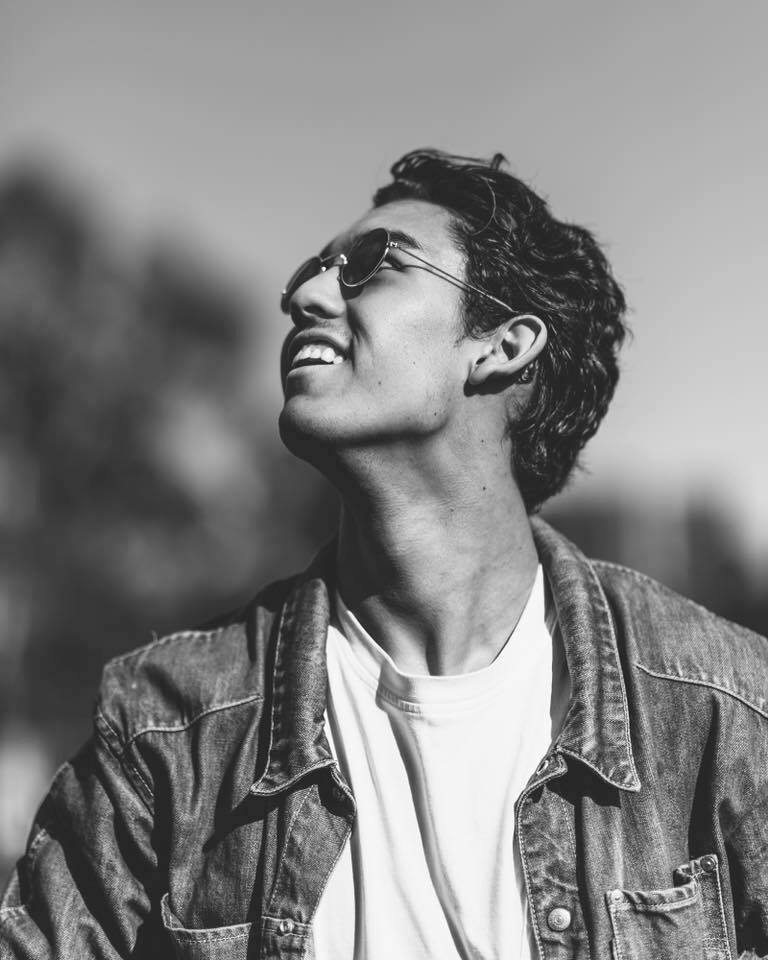 So what's the story behind 'The Crest'?

'The Crest' is named because of the fact that it's a representation of my family and our story. I thought an orchestral piece would be somewhat suitable to represent a family dynamic, cause - like an orchestra - a family is the culmination of many different personalities and vibes to form one cohesive unit. If I'm being honest, the deeper meaning of the piece came to me halfway through writing it, but it seemed to fit the piece like a glove so I went with it.


'The Crest' is a massive effort. What was your process like in creating it?

I literally sat down in front of Logic (DAW) every day for about a month and played every single part by ear. I think this is another reason the piece kept coming back to the 'family' vibe for me, because I used my musical instincts and ear to write rather than any sort of structured or methodical way of composing. It took a month or so to have it all laid out in Logic and then another two months to transcribe it from Logic to Sibelius (notation software). Somehow, the process never ceased to keep me excited. I think I was really consistently pumped about this piece for like three months non-stop.


The recording of this piece features a pretty impressive list of musicians. How did you go about getting so many people on board? Who else was involved in making it happen?

Well, the reason the recording took place at all was because of the VCA, who awarded me a grant to cover (most of) the recording and mixing process. I'm so lucky to have been involved with an institution that was so broad in terms of artistic disciplines, because I knew most of the players who were involved with the project before the recording took place, so it was simply a matter of asking my friends if they'd be keen to record a big long piece for me. I'm lucky as well to have been surrounded by a group of not only amazing musicians, but amazing people, who were so incredibly generous with their time and efforts. Aside from the musicians, I also worked very closely on this project with Lachlan Wooden, who recorded and mixed the whole thing start to finish (it took over a year to get it done) and did an amazing job!


This is a pretty different direction for Jim Alxndr to take from your previous beat stuff. Where to next?

Although this is a pretty different direction for Jim Alxndr, it's still Jim Alxndr. I want my catalogue to be a representation of who I am musically, and it seems limiting to confine that to a singular genre/instrumentation/direction. I think throughout my whole career, there will be alot of different directions that Jim Alxndr will take.

As for whats next, I'm currently collaborating with a visual artist and a poet to create a series of visual/audio pieces, mixing my second EP and compiling some pop songs I wrote and recorded with some friends of mine a few years ago to release at somepoint in the further away future, when the time feels right. So there's definitely lots of content coming from Jim Alxndr in the near future! No more orchestras for a while though.


Have a listen to 'The Crest' above, and follow Jim Alxndr on Facebook to keep on track of all that's still to come.