Music / Irregulars
Face The Music Advice
with Zac Abroms
Celebrating it's tenth anniversary, Melbourne's annual contemporary music summit Face The Music kicks off tomorrow and this year is bigger and better than ever. As per usual, the conference brings together some of the brightest minds in the industry to talk all things music and make a lot of noise. This year we'll be hearing from huge names like Ariel Pink, Marky Ramone and KEXP's Cheryl Waters, as well as local legends Nick Greco of Beyond the Valley, Lindy Morrison and Kirin J Callinan. And that's just skimming the surface.

Zac Abroms has also spent the last ten years kicking some big goals in the music industry - starting out booking his own music nights, to working in record labels, to artist management and publishing, and now as a co-curator for Face The Music. We spoke with Zac ahead of conference to get his best tips on how to make your time at Face The Music as valuable as possible.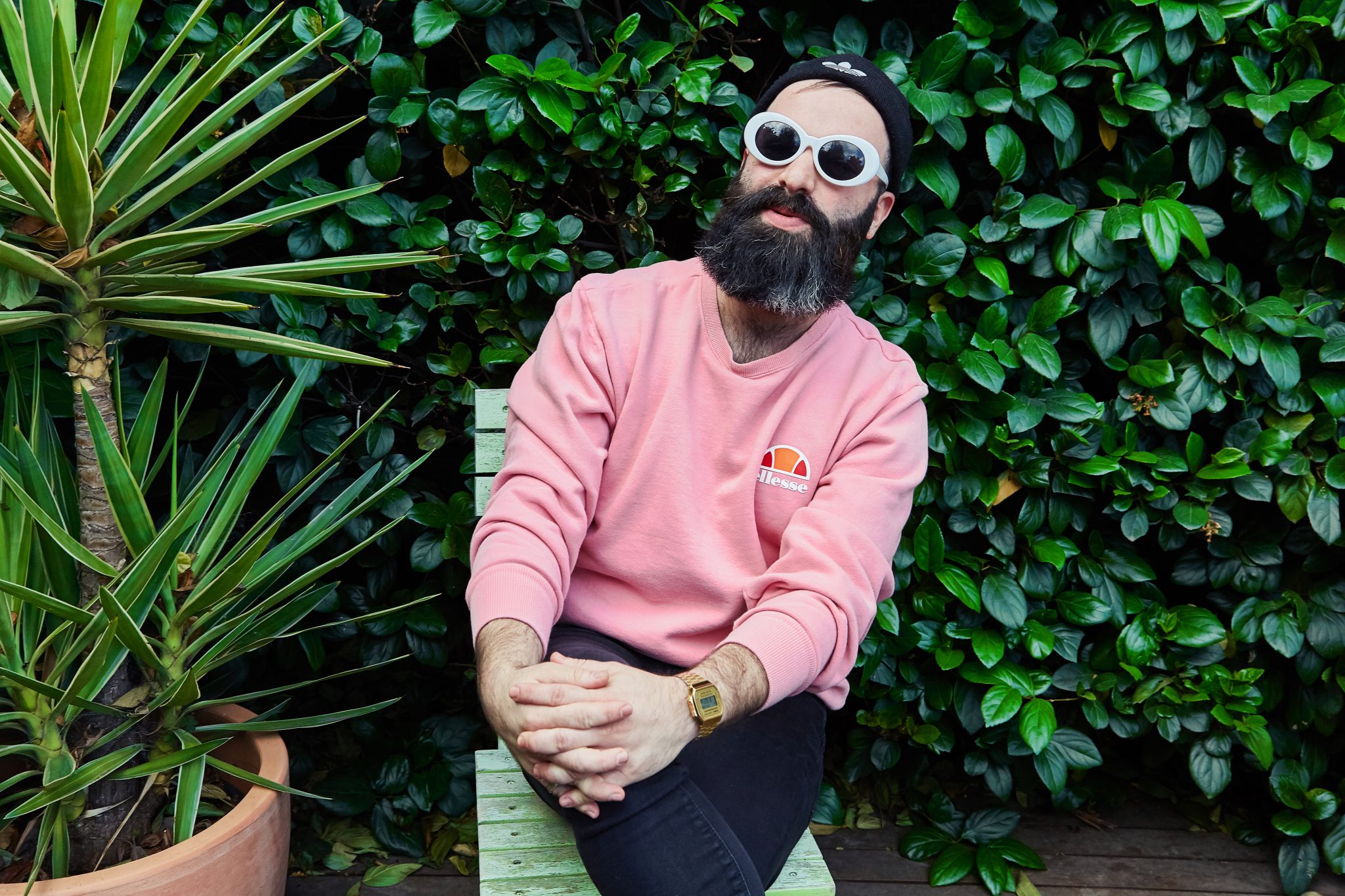 On Networking

For a lot of younger people, networking can be one of the trickiest things - if you're new in the industry and feel like you don't have a lot to show for yourself yet, it can be pretty intimidating. For a pretty seasoned networker, what's the best way to tackle it?

"It's an old fashioned kind of concept but having a bit of an elevator pitch [is a great way to go]. Basically boil down what you're doing, be that creatively, business wise, or in regard to your academic and study, just to have a really short, succinct explanation of what it is that you're currently engaged in and what you aspire to do. So that when opportunity strikes and you do come face to face with someone that can potentially influence your career, you have a really quick pitch to give them an idea of who you are. I think the more succinct you are and the more effectively you communicate, the more likely you are to get something out of that exchange."

And is it a matter of going out there with your game on, ready to schmooze with anyone you can, or play it cooler? Or something in between?

"I think you just need to be in the moment, [ready] for those opportunities to arise. I think being present, coming to Face The Music and putting yourself out there, is half of the equation and then I guess a little bit of luck comes into it as well, in terms of who you might bump into or be afforded a meeting with."

On Managing Your Schedule

You've co-curated Face The Music, and there's such an eclectic lineup with so many different versions of the music industry being presented this year, it's kind of difficult to decide what to go to - whether you go to things that simply interest you or things that might be feel more valuable, or even just to go and see a band? How's the best way to divide our time?

"I think there's many different courses of things running at Face The Music. From the workshops and really skilled-based sessions, to things that are a bit more philosophical and theoretical, through to things that might be inspirational. And I think that a good Face The Music experience would involve attending things across all three of those streams. If you are young and want to get your skills up, by all means hit the workshop section of the program really hard, but definitely carve out some time to get along to the theoretical stuff about artist management or how to develop your audience, where you can see a panel of people really engaged in those areas on a day to day basis. And then I definitely think everyone should work in one or two of what I would term inspirational things, like a keynote with Ariel Pink or Marky Ramone, or 'Beyond the Valley Goes Under the Microscope'. Those things that might not be as accessible or applicable to exactly what you're doing at your level now, but are going to hopefully inspire you to walk away and go "that's really cool, that's something I would love to look back on one day and say I actually did some of the things that these guys spoke about"."

On Feeling Inspired and Using It

One of the things that I found really exciting about Face The Music last year was that you would leave each day feeling kind of overwhelmed but really inspired and ready to do stuff. What do you think is the best way to use that burst of inspiration to immediately start working on things?

"One thing that I think is nice about Face The Music is that a lot of the people that we invite to speak aren't so high in the industry that they're inaccessible. So if you see someone on a panel or in a workshop that really says something that does inspire you, there's no reason why you can't subtly follow them up with an email or track them down afterwards, and hopefully continue that conversation - ask them about becoming involved in your project, or pitch a project to them, or stick your hand up to work on something that they were speaking about. So if you come along, you shouldn't feel like there's not a possibility of finding employment or partnering creatively with some of the people that we've chosen to speak at the conference. And if somebody peaks your interested or says something that you think you'd bring something to, I'd encourage you to get in touch."

On Distinguishing Yourself From the Crowd

Face The Music is a good entry point for a lot of people looking to get involved in the industry, but something that's both really exciting and daunting is when you arrive and see how many other people are trying to do stuff. You're realising there's this great community around you but also, you're essentially in competition with them if you have similar ideas and goals. How do you go about building your own voice to distinguish yourself while there's so much going on?

"That's a tough question, you're absolutely right, there are a lot of people who aspire to work in this industry, and there's lots and lots of talented people out there. I think presentation is everything, just because someone's really gifted intellectually doesn't mean they've always got the best communication or presentation skills, and the better you can pitch yourself as an organised and competent person with a wide range of demonstrable skills, especially when it comes to online or content creation, you're going to put yourself a nose in front of the others who are looking for the same thing. There's no easy or short answer but whenever I think of it, just being organised, trying your best to be a good communicator and working on your presentation skills is really important."

On Where To Go After

It's Melbourne Music Week, there's stuff going on every day. Any big picks on where to go after the conference?

"Thursday night in the St Paul's Cathedral Carpark, I think everyone should get along to the '60 Years of Vox Amps' showcase and see Kirin J Callinan, Body Type and Press Club. Or if that doesn't peak your interest just across the road 'Her Sound, Her Story' will be presenting Ali Barter, Alice Skye and Hey Mammoth!, which promises to be a really great gig. Both of them are free and right across the road from each other at the Melbourne Music Week hub. Both will be a good time.
I know on the Friday night, after our conference wraps and we do our little boat party, I'll definitely be heading along to the Melbourne Music Week hub to see Sampa the Great, presented by Paradise Music and Acclaim, with a few other interesting artists and a few other partners as well. Those are the couple of gigs that I'm really interested it."



Face The Music kicks off tomorrow at the Melbourne Music Week hub, located at St Paul's Cathedral. Today's your last chance to snag tickets so head to
facethemusic.org.au
now and get ready to see some of the world's leading music industry figures lay it all out.