Music / Premieres
Premiere: Anti-Violet -
Heat Stroke
It's the first day of summer and local indie-punks Anti-Violet have arrived with a brand new single, Heat Stroke. As the name suggests, it's a sizzler of a track - all fuzzed out guitars, pounding lo-fi drums and vocalist Ashlin Johnson's powerful yelp. Despite the gentle sound of waves at the beginning and some sweet ukulele chords at the end, it's the kind of song that will leave you sunburnt if you're not cautious enough. We caught up with Anti-Violet to chat all things Heat Stroke ahead of their single launch, tomorrow night at the Ding Dong Lounge.
TJ: Hey guys, what's up? Who are Anti-Violet?

AV: Heya! Anti-Violet are Ashlin Johnson, Hayley Francis and Lewellyn Irving. We're just chilling in the downpour, the heat was a bit too much for us so we thought we'd arrange a bit of fresh rain.

Tell us about the new single 'Heat Stroke'.

'Heat Stroke' is from our summer song collection. It's hot, it's potent, and it's gross, all the things that encompass summer in Australia. Lyrically it's about vanity, materialism and social anxiety, lathered up in [sun smart?] sarcasm, going out for a day at the beach.

It's been a pretty warm week in Melbourne - any hot tips on how to stay cool?

Hot tips for staying cool:

1. Enclose yourself in an even hotter space for a few minutes ie. a blanket or the car. You will find the outside temperature to be quite refreshing afterwards.
2. Dig an underground lair. This will keep out the pesky sun and leave you nice and cool in summer days.
3. Come to our air-conditioned gig this Saturday at the Ding Dong Lounge.

You've been playing around town steadily for the last while - who are your favourite local bands and venues?

There are so many great local bands to choose from but some of our favourites are fresh label mates High Side and Tina Growls, our pals in Meruka and we always love rocking out with Wasterr, Cracker La Touf and Hotel Fifteen Love. We love playing anywhere but you'll often find us at The Evelyn Hotel, Workers Club, The Yarra Hotel and The Toff, and we're super excited to play Ding Dong Lounge for the first time tomorrow night!

What's up next for Anti-Violet?

We better get cracking on recording the rest of our EP which is coming out early next year. We're also about to make a trippy video for 'Heat Stroke' and play a few more shows around town over summer.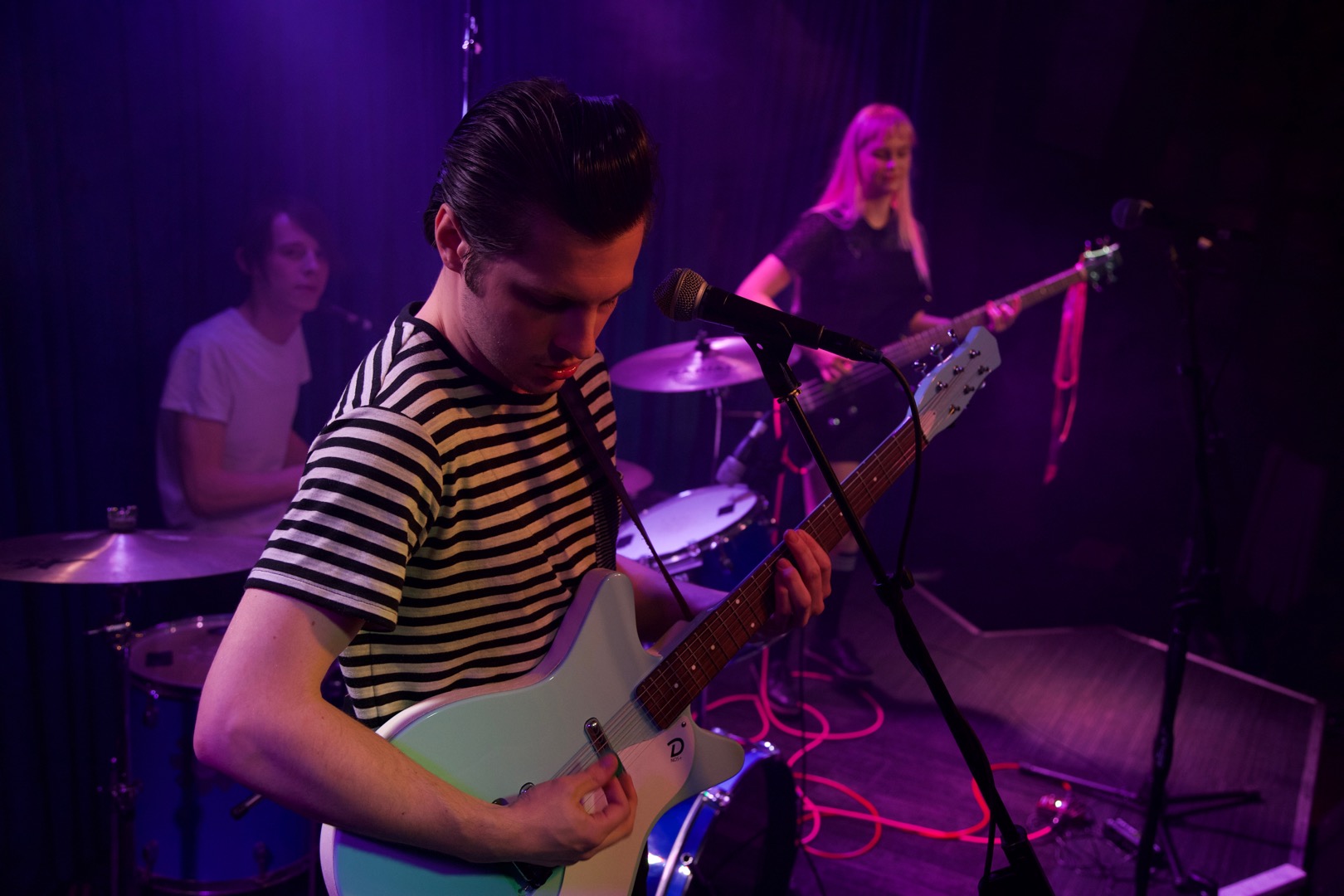 Check out 'Heat Stroke' above, and get down to Anti-Violet's single launch show tomorrow night at Ding Dong Lounge.