Music / Premieres
Premiere: Lorelai -
Forever
'Forever' is the dreamy debut single from Boston-based pop duo Lorelai and we're super excited to be able to help present it to the world for the first time.
Lorelai is the project of Australian singer/songwriter, Alex Riordan and Australian producer, JIM ALXNDR, who are both currently studying at the Berklee College of Music. However, aside from a few great live videos, including an intimate arrangement of 'Forever', Lorelai haven't had much music to show for themselves until now. Though you wouldn't know it.

'Forever' is a whirlwind of lush vocals, thoughtful production and smooth as butter grooves that you'll find yourself wanting to be completely submerged in. It doesn't take long at all for Alex Riordan's engaging vocal performance, nestled comfortably in a bed of JIM ALXNDR's intricate, polished production, to take you to a really great place. The sort of place where you'd be happy to waste all your time, which perfectly accompanies Riordan's infatuated subject matter.

We spoke to Lorelai about that place, how their partnership began and where they're looking to head next.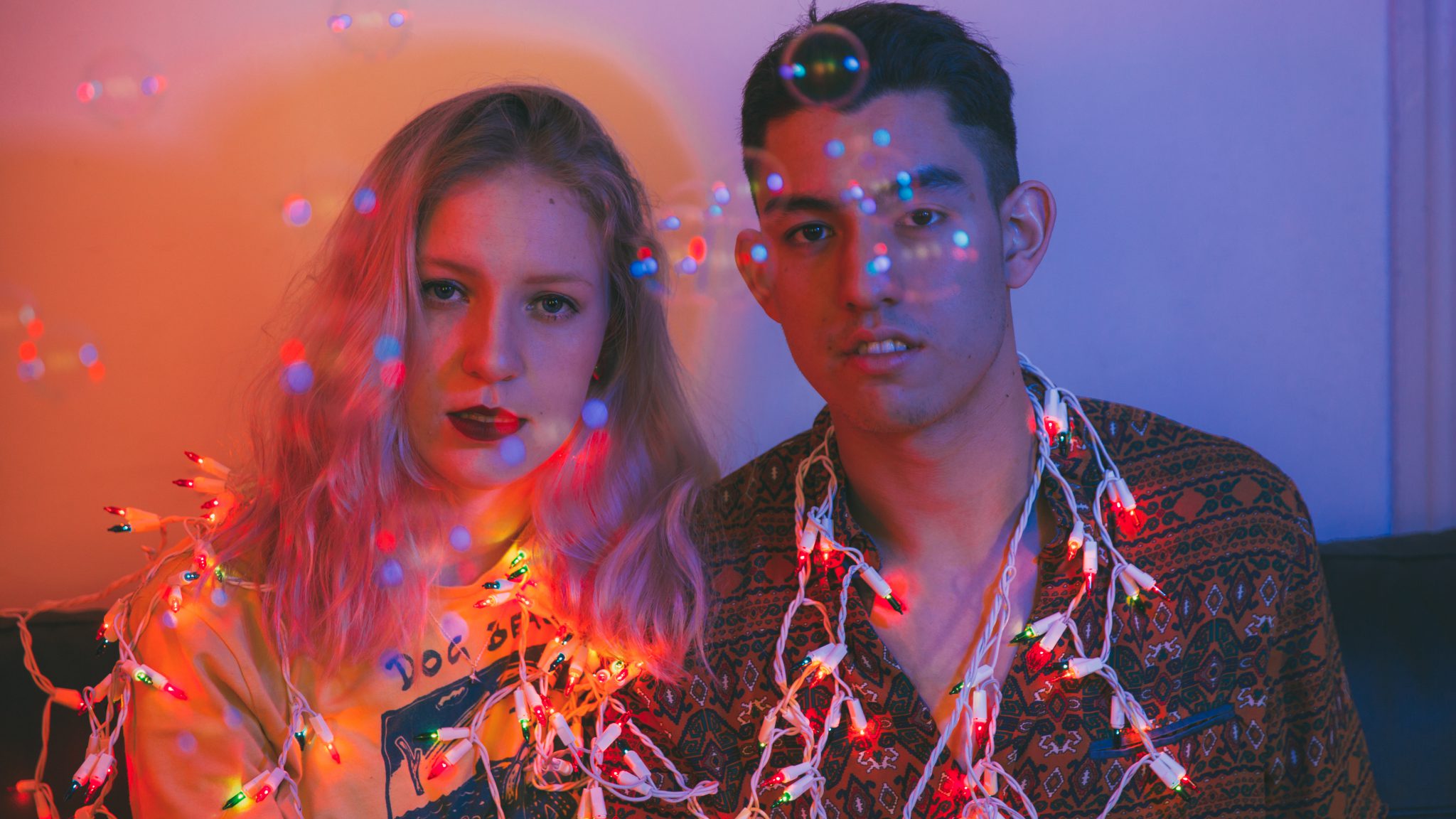 TJ: Tell us a bit about 'Forever'.

L: Forever is a song about feeling a love that (for lack of a better term) feels like forever. It's talking about when you find that one person that makes your heart beat quickly and makes your stomach drop and makes you feel like you wanna vomit (in a good way). We worked super hard on it, recording in little tiny practice rooms and taking it overseas to finish it off, but we're super proud of the finished product. We're also happy that this song was an opportunity to be collaborating with artists both in Boston and in Aus (artwork was done by a local artist, mixing was done in Aus) as it brings so many different dimensions to this piece of art.

How did the two of you meet and get Lorelai started?

We're both from Australia, but we didn't actually meet until attending Berklee College of Music in Boston earlier this year. And we don't really know, it just sort of happened. One day, we were walking along the bloody cold streets of Boston and we asked each other what music we made. And then we saw each other play, and it just kind of clicked. In the beginning it worked really well because we were fast friends, now it's just kind of a bonus. We just work really well together, and we both fit each others missing pieces musically.

Lorelai started out of a good friendship, and appreciation for each other, and that's why we both enjoy it so much.

You've got a show at the Berklee College of Music to launch the single. What's the live line up looking like?

The live show has been super fun to write for and arrange our tunes for a live band. We've got a Drummer, Percussionist, Bass/Bass Synth player, 3 backing vox, keys and guitar. It's a super fun vibe working with so many musicians, especially from so many different places (Norway, Scotland, Japan, USA) and we have an awesome group dynamic going on too! The live line up is also pretty synthy, with James playing laptop and a bass synth player, as well as drum pads from both the drummer and percussionist, so the live show will be super electro poppy vibes!

Any plans to bring the tunes back to Australia for us?

If we're in the country at the same time, I'm sure we'll play more than a few shows. Both of us owe so much to the Australian music scene and vibe and we take a lot from the music coming from there. So when there's a sale on flights back home, look out!

What's next for Lorelai?

We're currently working on our debut EP, which we're really excited to put out but there's still a fair bit of work to do on it. We're looking to start playing around Europe in the first half of next year as we're both gonna be studying there, so hopefully a few cheeky gigs pop up there. Either way, we'll continue to create good vibes and tell our stories, so keep your eyes peeled!


Have a listen to 'Forever' above, and keep on track of all things Lorelai through their facebook page.