Music / Features
Track by Track:
Josh Cashman - Instinct
At the ripe age of 22, indie-folk singer-songwriter Josh Cashman has been kicking a lot of goals - he's been overseas, played handfuls of festivals, his debut EP Instinct dropped in September and he's currently on a national tour to celebrate the release. Ahead of the Melbourne leg of the tour, we spoke with Josh to talk through Instinct.
Josh Cashman describes his Instinct EP as "a small light inside of my conscious actions and feelings, through love, relationships, the grind, and all that makes up my 22 years of reality so far." It's a big statement for a young musician on his debut release, but serves as a powerfully concise summary of Instinct. Over the EP's 7 tracks Josh performs with an unabashed sincerity that connects the themes and moods of the whole release. From more subtle, introspective moments like 'Overflow' and 'Instinct' to bolder tracks like 'Wishful Imagery', Josh' impressive vocals and guitar work remain constant. Tonight he wraps his national tour at the Evelyn in Fitzroy, and ahead of the show we talked with Josh to get an insight into each of Instinct's tracks.
Overflow

'Overflow' was written about the cause of problems that didn't exist in the first place - Overthinking. At the time I wrote the song, I was experiencing a constant whirlwind of what came out as 'Information Overloads'. My job, money, relationships, & peer/society's judgement of an individual's life choices clogged up my conscious thoughts and kept me in a confused state of mind. I took me a while to snap out this mindset I was caught up in, by eliminating the bleak thoughts, taking a deep breath each morning and getting on with it - I figured we as a collective of individuals are in the same system trying to figure our own existence and make a living, and so I chose to act and feel - rather than think to much about it all. It's easy to get caught up in all that shit - asking yourself too many questions.

Beauty In Grey


This song I wrote whilst in America earlier this year. The song explores making mistakes and being accepted back even though you have made a stupid decision that you cannot take back. I recorded it as soon as I got back from the States, after it being a crowd favourite whilst performing over there. With a long time collaborator of mine Nikita Miltiadou we captured some really spacey reverb in an old high ceiling apartment turned studio, locally in Melbourne's north.

Wishful Imagery

I wrote this song about having speculative thoughts towards someone I should not. Wishfully thinking as the term many people know. "I exercise my conscience with wishful imagery of you" is the main line of the song. This song was half written before I went into the studio last August with Jan Skubiszewski and ended up being the first single I released from the seven tracks on the EP.

Cigarette

This is one of my oldest songs, almost 4 years old now. One of the first songs I wrote and have played at every show of my career so far. It was nice to get in studio mode with this one and add some electronic elements that really added some colour that was missing in the live performance. I wrote this about on of my earlier relationships!

Listening

Also a song about 3 years old that I wrote for my parents. "I owe it to you" being the main line of this song for me. This was a very raw song going into the studio with a guitar riff, melody, and bass line. We really dove deep into the production of this one and created one of the most polished songs on the record. It definitely explores some emotions of thankfulness with a really 'celebratory' and feel good breakdown, with the guitar line and the huge drums and bass after each chorus. Mum & Dad loved this one.

Instinct

'Instinct' is the title track of the record and definitely one of the more darker and deeper pieces I have ever written. Using words in every day life can be difficult, this song definitely acts as an outlet for me on an emotional side. It's funny because I am quite a very optimistic dude, but like anyone, a lot goes on behind the scenes of the being we put ourselves out there as. No matter what I have done, in both heavy and happy times, I have always acted upon instinct and really shut out anything else. As well as all of other life factors, my instinct and intuition has been the main source that has carried me through to where and who I am now, whether people have liked it or not.

Don't Wait

This was a fun one that was written on one of the final days in the studio with Jan. I had half an idea with the keyboard line in the song, Jan then wrote a dope bass line that really moved the song to where it wanted to go and where it ended up. I tried my part at some soulful vocals and some falsetto vocal lines, which was something I hadn't really done a whole lot of. From a songwriting perspective I wrote this about trying to sustain a relationship with someone who lives on the other side of the world.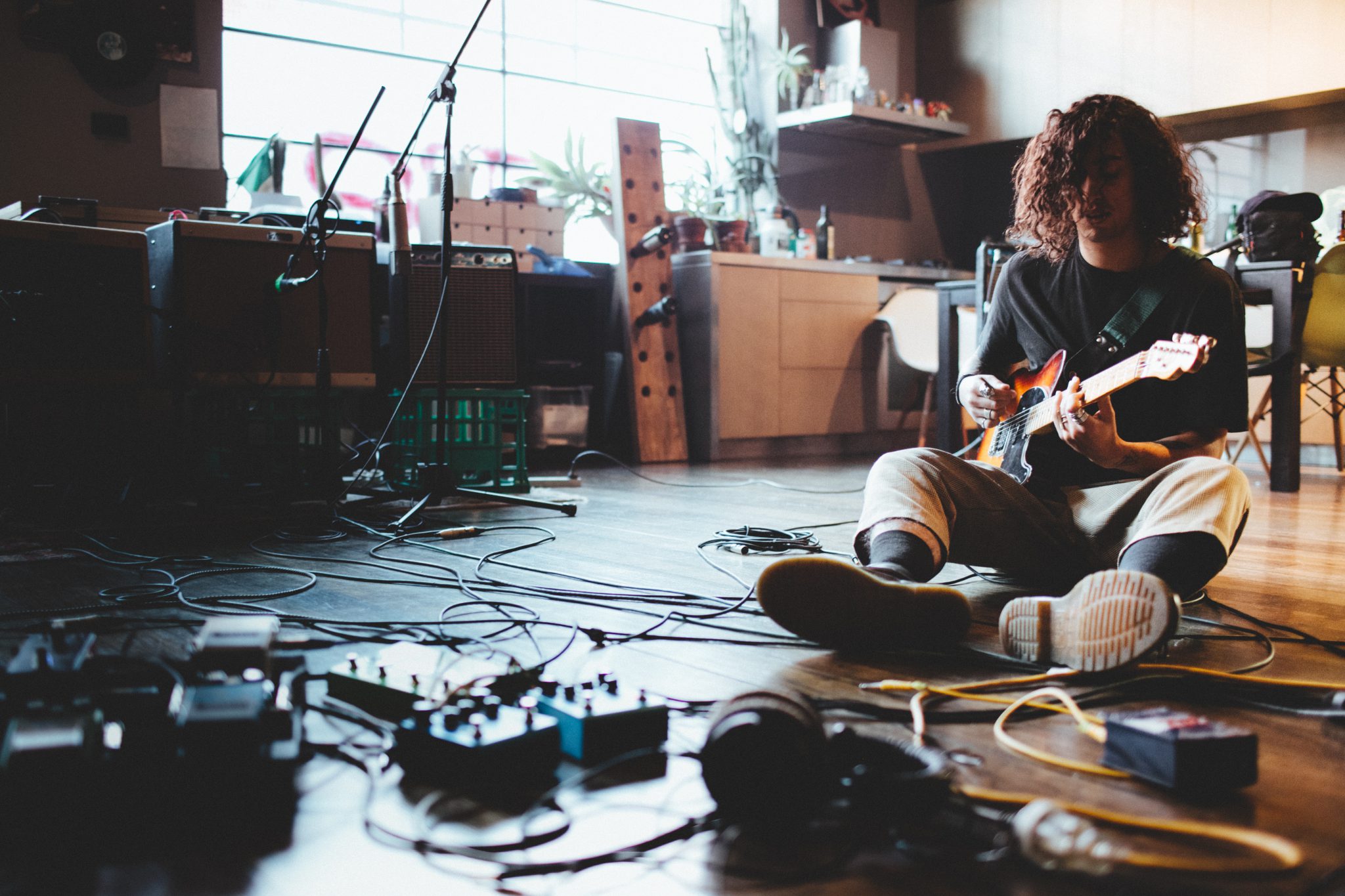 Check out the Instinct EP above and catch Josh Cashman tonight at the Evelyn as part of his national tour. Today's also a big day for Josh because he's just released his Instinct Acoustic EP, a collection of Instinct tracks rerecorded in acoustic form, which you can find on Spotify.