Music / Features
Dead Set - A Chat With
Hammers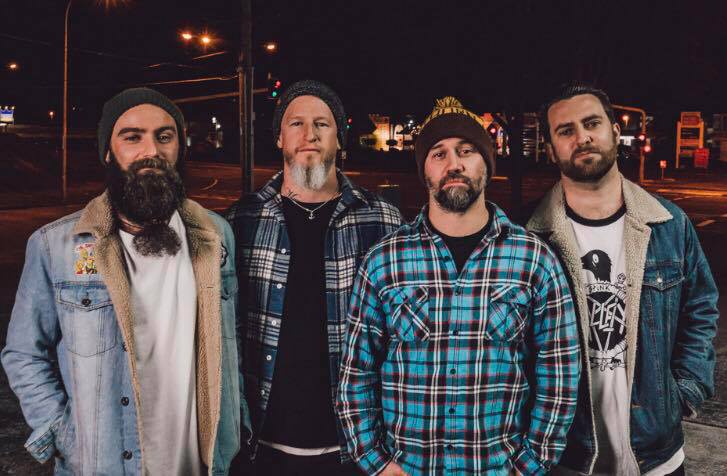 Northern Rivers hard rock crew Hammers have just released Dead Set, their latest slice of massive pub rock and we got in touch with them to get inside their big 2017 and what's planned next.
Remaining loyal to their heavy, Australian roots, Dead Set is a thrilling injection of massive, pub rock laced heaviness with plenty of Australian charm. After breaking in two new members with a big year of shows, including support slots for The Screaming Jets and Nashville Pussy, Dead Set is our first glimpse into what have planned for the new year and new album. Though not done with 2017 yet, Hammers are finishing it off big, supporting recently reformed Aussie legends Cog for a couple of sold out shows along the East Coast.

We spoke to bass player Ricky T about the upcoming shows with Cog, the shape of the Aussie hard rock scene and how they'll be following up their busy 2017.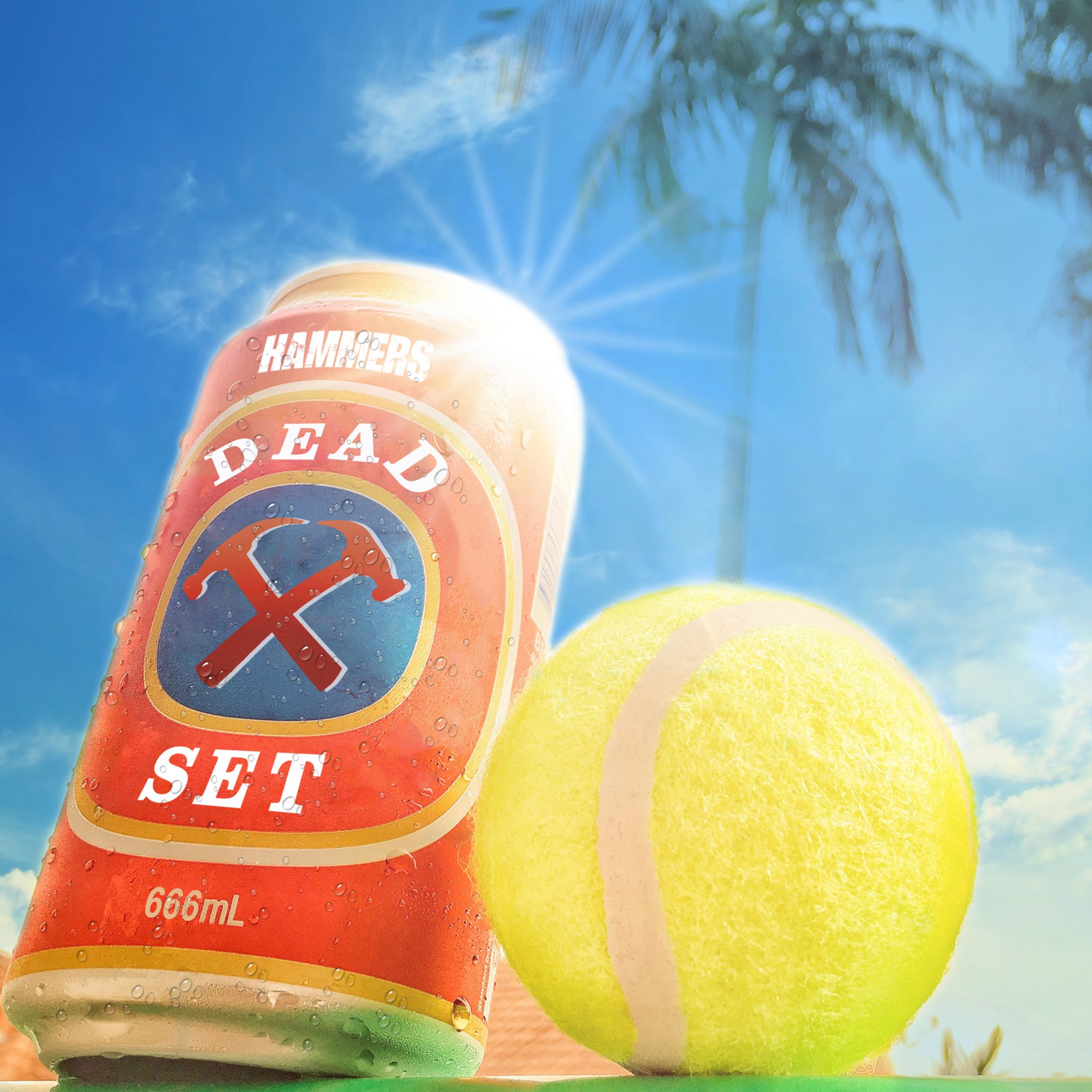 The new single Dead Set is massive. Tell us a little about how it came together.

Dead Set was the first track we wrote together with the new lineup. Lucas (guitar/vocals) and Ruckus (drums) are new to the band, and one of the first riffs Lucas brought to the table was Dead Set. We jammed it and it all fell into place really naturally. We were all pretty pumped on the sound and direction of it. The more we thought about filmclip ideas, the more it started to work with the whole Tennis idea, so it was an obvious choice for the first single.

It's been a long time in between releases for Hammers, how has rebooting the band been?

Fish our singer is the original founding member, and Hammers has been through a fair few lineup changes over the years. I've been with the band for nearly two years now, with the new recruits only being in the band for 6 months or so now. We've got a heap of new material on the boil, and we have a ball just hanging out and being general dickheads together, so the vibe in the camp at the moment is really good. We're all pumped.


You've got a new album on the horizon. What can we expect from that?

It's going to be a balls-out heavy Aussie rock album. We've recorded 7 tracks so far, with another 3 or 4 to go. We've re-written a few old tunes, as well as written a heap of new ones. Big guitars and lots of riffs. We all love a good riff, who doesn't!? Definitely the heaviest thing Hammers has done.

I'm a big fan of the art for the Dead Set too. Who do we have to thank for that?

Bit of a team effort (except Ruckus). Lucas had the idea of the beer can sweating in the sun, Fish took the photo in his front yard, and I tweaked, added the artwork to turn it into a Hammers cover. Ruckus cheered us on and drank the beer.

Hammers have also had a pretty big year of gigs. How do you feel the Australian rock and metal scene is shaping up for 2018? Any recommendations?

Aussie rock and metal scene is kick-ass if you ask me. Plenty of good bands kicking around if you get out to shows and find them. Aussie Bands killing it for me at the moment are The Black Swamp, The Cutaways, Captives, Sleepmakeswaves, Gay Paris, Grenadiers, Bare Bones, The Sinking Teeth, Polaris, Clowns, Fingered, Smoking Martha, Nowhere Else.. the list goes on. Plus Cog are back together and making new music! How good?!


On that topic, you're actually finishing off the year with a couple of sold out shows with Cog, which is huge. How are you feeling for that?

Couldn't be any more amped on it. I've been a big Cog fan since the very early days of the Just Visiting EP's. They're a special band that sing about things that matter. Musically they're very unique and very Australian, and I love that about them. Was stoked when they reunited and bought tickets straight away to the comeback tour, so to be playing with them now is super rad.

What does 2018 hold for Hammers?

We'll release another single, and finish off the album. Once we put out the album, we'll hit the road and play some shows. It'll be good to get back to Sydney and Melbourne, but we also like getting off the beaten track and playing some small town shows, they're often the best. So pretty much more riffs and more beers. Riffs and beers, beers and riffs.



Follow the links below to check out Dead Set and follow Hammers on Facebook to keep up with all they've got going down in 2018.