Music / Features
Now Sound -
A Chat with Tobias Willis
Now Sound is an upcoming feature documentary by KEWL Studios, striving to capture the remarkable few years its been for Melbourne's music community. After 2 years of hard work documenting, interviewing and highlighting everything Melbourne, the end is in sight for director Tobias Willis and producer Marcus Rimondini. As the crew race against the clock to complete the film before MIFF submissions close, and with a Pozible campaign running to get them across the line, we caught up with Tobias to talk through their journey.
"It feels strange being interviewed," Tobias comments as we sit down at the back of his studio, a converted shopfront that has now become a home-base for all of his creative endeavours as KEWL. It's not a surprise that Tobias feels a little out of his comfort zone at the centre of attention, considering he's spent the best part of the last two years behind a camera. His upcoming feature documentary Now Sound has strived to capture as many moments as possible within Melbourne's blooming music community - from the Community Cup to Paradise Music to Gizzfest via every other DIY show, microlabel and party in between - and as he shrugs and says "I've pretty much had a camera glued to my arm", it hardly feels like an overstatement.

Like many great creative relationships, Tobias and Marcus' partnership had fairly natural beginnings. "[Marcus and I] got to know each other at Meredith," he explains "as a lot of good relationships start." After running into each other at "all the same shows and things", an email popped up in Tobias' inbox. "Just out of the blue, Marcus emailed and was like 'what do you think about a documentary about music?'" At the same time, Tobias had been knocking around a similar concept, but had been intimidated by the enormity of the project. However, with the inclusion of someone as "incredibly thorough and meticulous" as Marcus, the idea now seemed closer to a reality. "I was like 'okay, I reckon we can do this', with his skills and mine combined." Sure enough, after a few months of talking to people about the idea, the pair bought a C100 HD camera off Gumtree and filming started at the 2016 Community Cup in Elsternwick.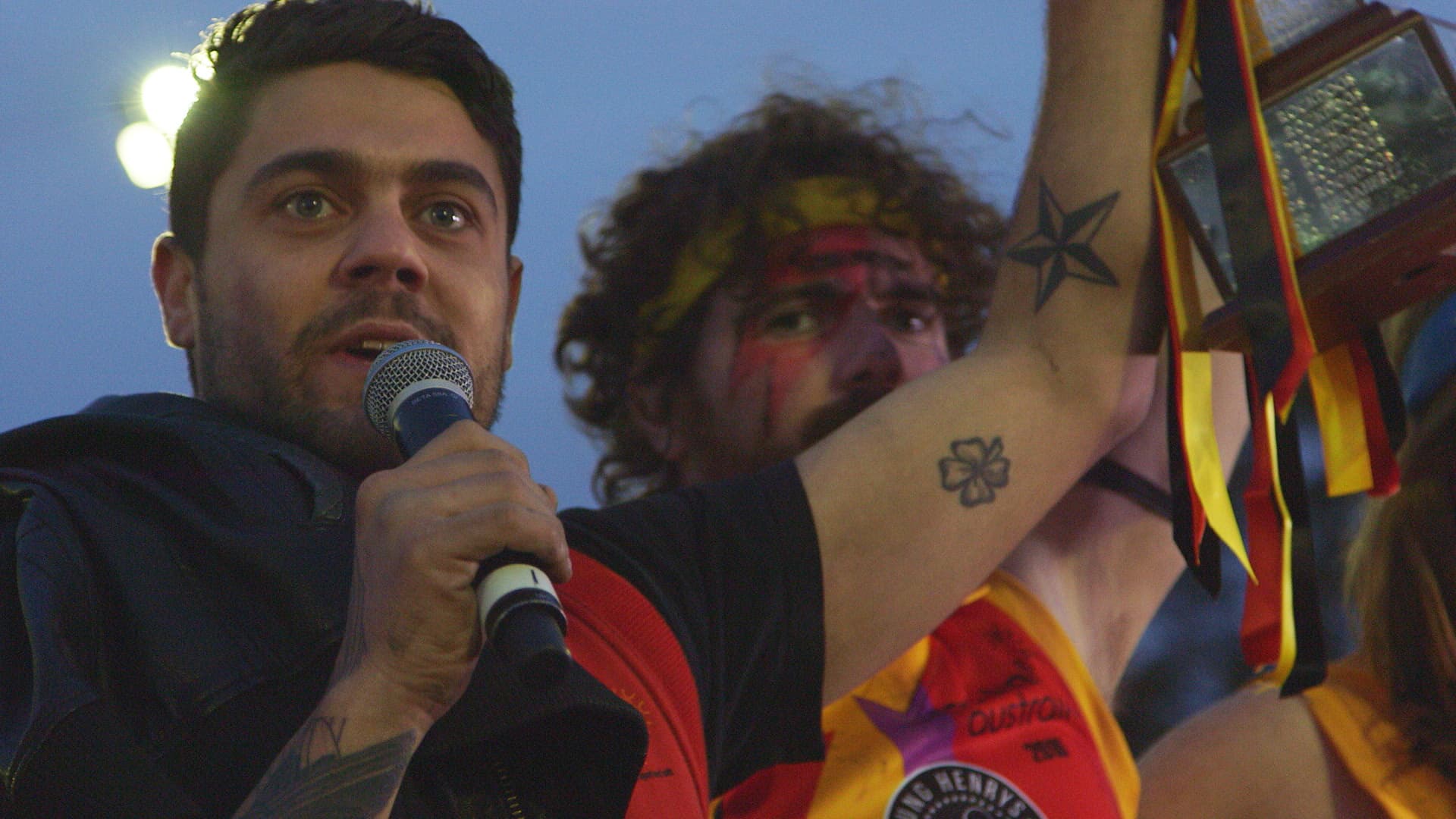 Over the following 18 months, Tobias found himself carrying the film with him wherever he went. "It's been pretty much every show I've gone to" he says, with a hint of exhaustion, "people got pretty used to seeing us there". But although the pair knew from the beginning of the project it would be a documentary, Tobias and Marcus were constantly forced to adapt their plans, as Melbourne's music scene developed and changed. Their original view "Melbourne is such a strong city, we've got plenty to talk about" soon became "the community and the city and the music scene are so huge for a small place, it's too hard to encapsulate all of that into one project." Tobias explains "the city is changing constantly - there's new venues and crews popping up, there's always something new and exciting going on." As a result, the film has become a momentary time capsule of sorts for 2016-2017, highlighting the crew's personal exploration of Melbourne's scene, rather than taking on a voice of authority. But Tobias is distinctly looking ahead. "It's fantastic right now, but in 10 or 15 years, it will be interesting to reflect on what this city was and see the changes."

Another interesting point of difference about Now Sound is its focus on Melbourne itself, specifically what it is about the city that makes it such a fertile ground for music. "Melbourne has been a strong music for years, it's no secret" Tobias says. "If you think of the main cities, like New York, Berlin... Melbourne is quickly rising to the forefront of that." While the film is a self-described love letter to Melbourne, it's clear that it doesn't shy away from taking a more analytical stance as it discusses the city, searching to discover which elements of the cultural landscape sets up such an array of grassroots creativity - "if it's microlabels, party throwers, government organisations" or something else entirely. The film also shines a light on the importance of diversity within the music scene, dealing with issues surrounding gender equality coupled with the recent explosion of excellent LGQBTGIA musicians and artists. Tobias attributes Listen as being amazingly influential in this element of the film; with their encouragement, the team was "pushed in the right direction to explore things politically" and challenged to explore different issues. And although Tobias acknowledges that finding the appropriate representation of things was somewhat challenging at times, it's been a rewarding experience - "we're constantly learning, which is fantastic."


| | |
| --- | --- |
Despite the fact that the film will clearly hit home for many within the Melbourne scene, Tobias stresses that the team are aiming outside our bubble. "Marcus always refers to making this film for an international audience," he explains "like, if you were to give this film to someone in Brooklyn, they'd get a good sense of the city." And with international reach, it's not lost on Tobias what the effect of a film like this could do for the homegrown scene. "I'm not trying to set us up as martyrs or anything, but anything anyone can do to highlight the great artists we have here is a good thing." However, this altruistic mindset has clearly been felt within the Melbourne music community, evident through the huge support that Now Sound has gathered throughout the film's development. Outside of the plethora of names and faces that actually appear in the film, last month more than ten local acts performed live in the KEWL studios, from bigger acts like Totally Mild and The Ocean Party to new guys like Quivers and Field Maps, all spreading Now Sound's message and encouraging wider support. Similarly, a quick look at their Pozible page shows how many local venues and record labels have rallied to back the team, an appreciation that is shared by Tobias as he describes them as "all embodying a unique lineup of Melbourne's scene". Remarkably, even before the film has been finished, it's effect on the music scene is impossible to ignore.

And now it's crunch time. With only two months until Melbourne International Film Festival submissions close, Tobias, Marcus and their crew of devoted friends are working hard to get Now Sound completed. "Everyone's really tired" laughs Tobias, but he's positive. "It's looking good, but it is a lot of work." As their Pozible campaign slowly wraps up, with funds going towards streamlining the post-production process - "cause everyone's working on it for nothing basically" - Tobias is ready to put his head down, "gunning for a MIFF premiere" and from there, they can only wait and see. Wherever the film goes, it's obvious that they've capturing an amazing time for Melbourne music and from the growing support, it's clear that the film is bringing to light something the rest of the world needs to discover.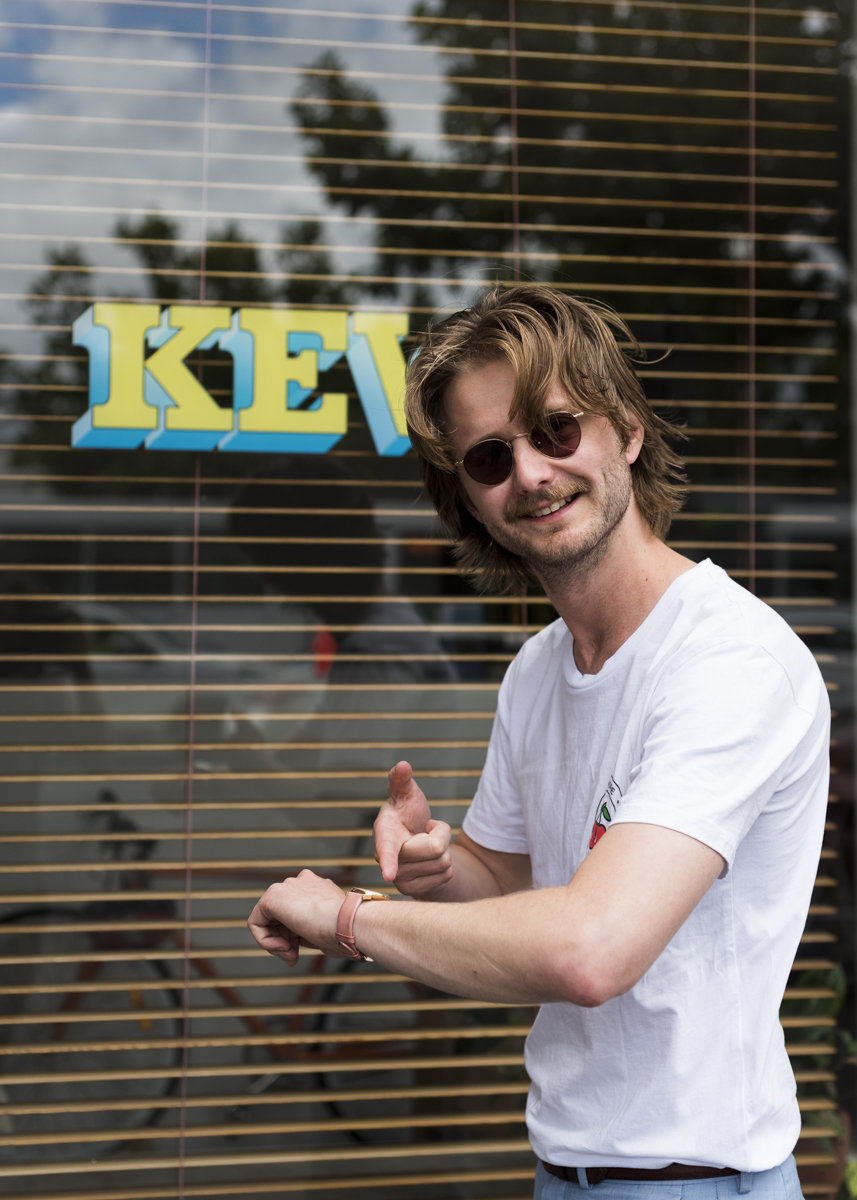 As Now Sound is in its final stages of post-production and with the MIFF deadline looming, the KEWL crew are chasing much needed funds to do their film the justice it deserves.
Head over to their Pozible page and give them some love (and score some sick rewards while you're at it).