Music / Premieres
Trouble Juice Exclusive:
Sleep Decade - Collapse
Sleep Decade are a really difficult band to write about. Even just pinpointing where they come from is tricky (two thirds Melbourne via the coast, one third Tasmania), but that's nothing when it comes to describing Collapse, the band's second album. The album officially releases this Friday, and our friends at Dusky Tracks have been kind enough to give Trouble Juice an exclusive listen. So here we go.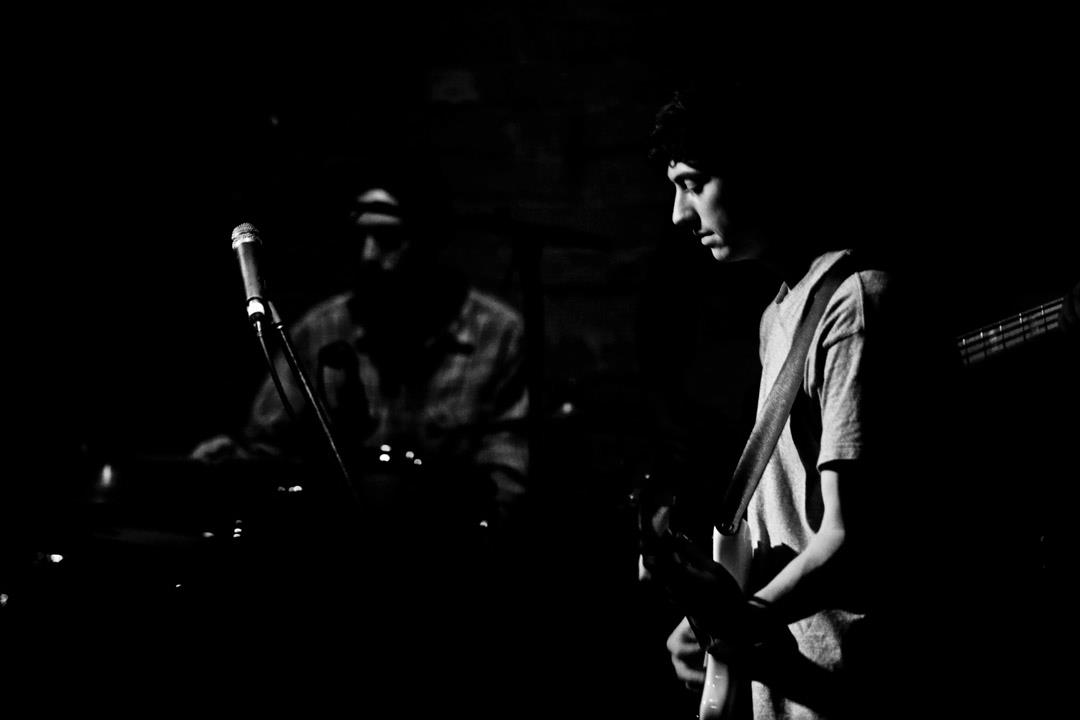 Collapse is a meticulously crafted collection of ambient art-rock, drifting across genre and style with remarkable seamlessness. The songs are all individually really good, but the album as a whole makes for the perfect bliss out experience.

Sleep Decade is the project of brothers Casey and Monty Hartnett and collaborator Thom Plant. The three have been playing together since high school and are no strangers to the local scene, with members performing in Love Migrate, Sagamore and Mallee Songs to name a few. But although their other bands often delve into similar types of dreamy, emotional music, none do so with the extreme intricacy or scope as Sleep Decade do on Collapse. That's not to say it's an overwhelmingly challenging listen - the album flows naturally across the seven tracks, making it a perfect soundtrack to zone out to. However, it's also the kind of album to listen to with your best headphones on, finding new sounds and details with every listen and getting lost in the immense universe Sleep Decade have created.

Opening track 'Fomalhaut' serves as the perfect gateway to this album, as Sleep Decade employ short waves of guitar, followed by a building ripple surging through the band and the introduction of a hypnotising trumpet part, preparing you for the album of intricate instrumentation and sonic exploration to come. What follows is a beautifully crafted arrangement of unworldly sounds and inspired yet incredibly thoughtful performances from the band, as they transition into second track 'Transparent' and introduce Casey Hartnett's entrancing, vulnerable vocals. As the first two singles 'Bind Particles' and 'First Leaves' come around, both find the band embracing their songwriting expertise without losing the lush soundscapes that constantly engulf the listener across the album.

Collapse also serves as a masterclass in sparsity and particularly stunningly so, with sixth track 'Exploding Suns', which we all agree is a big highlight of the album. The track sees Sleep Decade swim in their listener's anticipation as the album reaches its thrilling climax through a series of swelling stabs, long gaps of silence that are impossible to drag yourself away from, and a hypnotising outro that has the song stretching out for almost seven minutes without you even noticing. 'Exploding Suns' is a huge selling point for anyone arguing for less is more.

Collapse is officially out this Friday, but we'd highly recommend finding yourself forty minutes of me time before then to give Collapse a real solid listening to.



Have an exclusive listen to
Collapse
above, and head to
duskytracks.bandcamp.com
to preorder the album ahead of its release this Friday.