Music / Premieres
Premiere:
Kill The Darling -
Hounds
After building a solid repertoire of electric, singer-songwriter folk, Kill The Darling's new single 'Hounds' has the band pursuing a grungier, fuller band sound and has begun paving an exciting new road for the band to head down.


Southside's Kill The Darling have been gigging around and releasing music for the past few years now, but 2018 is shaping up to be a big year for the band, now with the release of 'Hounds', their second single for the year. 'Hounds' is a brooding, electric guitar driven pop, capturing the best of the band's folky 2017 and where they look to be heading in 2018. Following first single of the year, 'White Water', which saw the band turn up the heat on their grunge tendencies, their second single for the year follows in tow, whilst still maintaining the honesty and singer-songwriter charm that the band have been honing for the last few years.

'Hounds' has already started getting a few peoples attention on Amrap's Metro Chart and we're stoked to be the ones cutting the red tape on it. We spoke to the band before the release to get the inside scoop.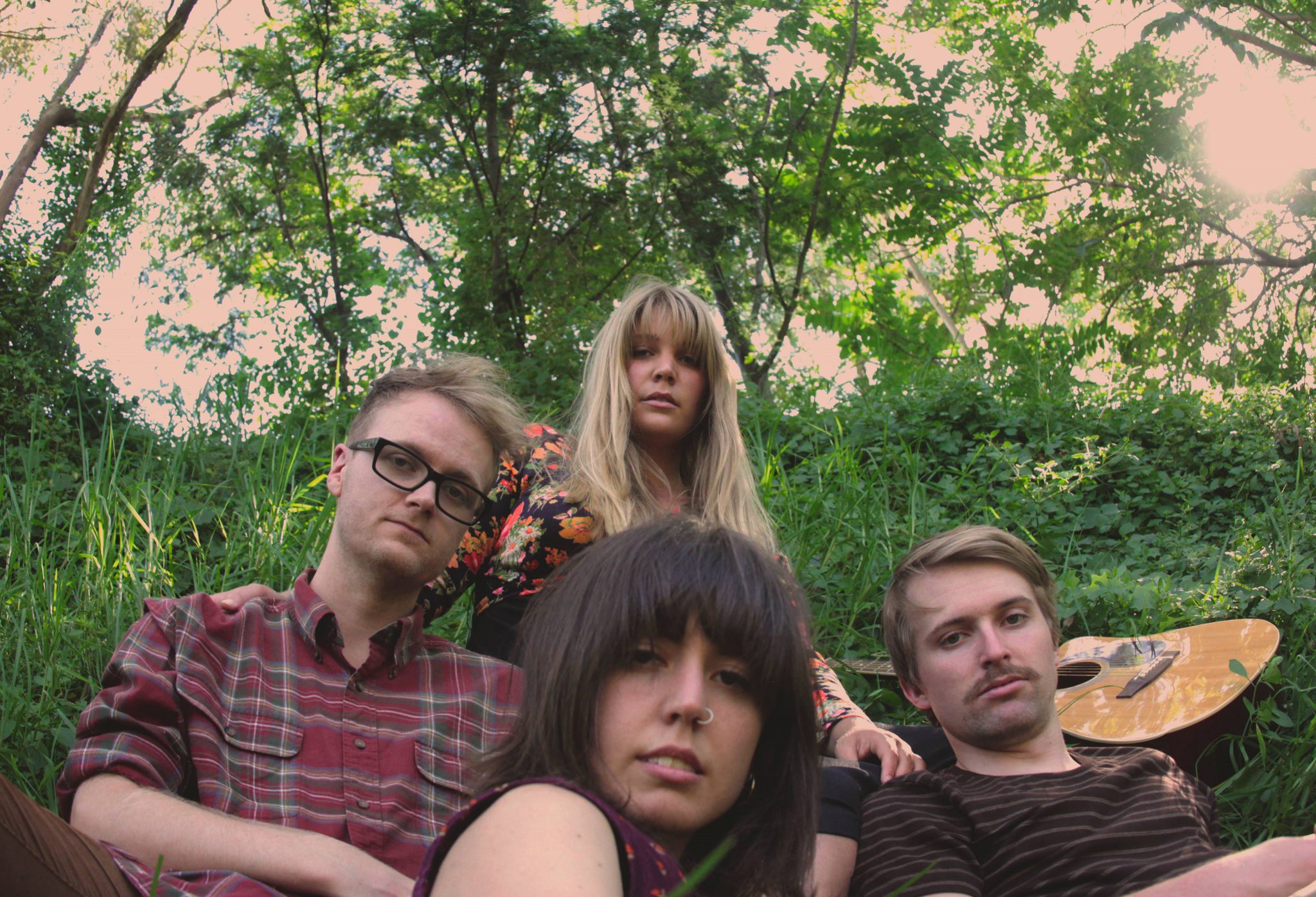 TJ: Long time no interview. For those who missed your speed date last week, who are Kill The Darling?

KTD: Yeah been a while hasn't it! We're a female fronted 4-piece from the south side of Melbourne and Gippsland who play a dynamic mix of folk/grunge.

The new single 'Hounds' is great, tell us a little bit about how it came about.

Thanks so much! This was actually the first song Tasha and I (Dave) ever wrote together way back in 2011 when we first met at university. Everyone had to partner up to perform the following week and we were the last two nerds left without a partner and were forced to work together. Hounds has gone through so many edits. The first version had such a lame chorus that Tasha would get embarrassed singing it live. We always felt it had potential though so we weren't ready to scrap it. Essentially the song we're releasing now has more or less taken six years to finish! 

After the folky 3 track EP Old Fashioned you released last year, Hounds has you heading in a grungier direction. Where do you see Kill The Darling's music heading next?

We were originally a pretty mellow duo for the first year or two so the type of music we write has continued to change and evolve as we have. Going from writing acoustic tunes to the heavier, layered music that we're starting to produce and release now is really exciting. The four of us have a broad range of influences so we're pretty comfortable moving through different genres and vibes but feel we manage to keep a consistent overall sound. Maybe tomorrow we'll write an orchestral djent-step hoedown? 

Last month you released the song White Water through the Manrae Eagle Base Records Grid Compilation Vol. 1 with a couple of other acts we've had a bit to do with at TJ. How'd that all go down?

We had a really great time with it and are really thankful to have been included in GRID Series last year along with a bunch of other great artists. There were some really insightful seminars with people in the industry and some writing/recording sessions. It was the first time we'd let someone in on our writing process and it was so successful. Arik from GRID was so supportive and passionate that it was easy to build a relationship of trust which is important when you're writing and recording. 

What else is in the works for Kill The Darling?

We have a bunch more singles coming out this year which we're keen to release! We recorded ten singles late last year so we'll be releasing a new one every month. We've also been collaborating with our good friend and brilliant artist, Hannah Rae Powell who has been doing artwork for all the singles. Hopefully we'll get our shit together and make some merch with her designs too. Then just gigging as much as we can and possibly record another EP.


Hear it all live at The Last Chance Rock and Roll Bar on the 22nd of February and throw Kill The Darling a like on Facebook to keep up with what should be a big 2018 for the band.