Speed Dating
Speed dating this week with Carl Lenny from China Beach and Inkboy.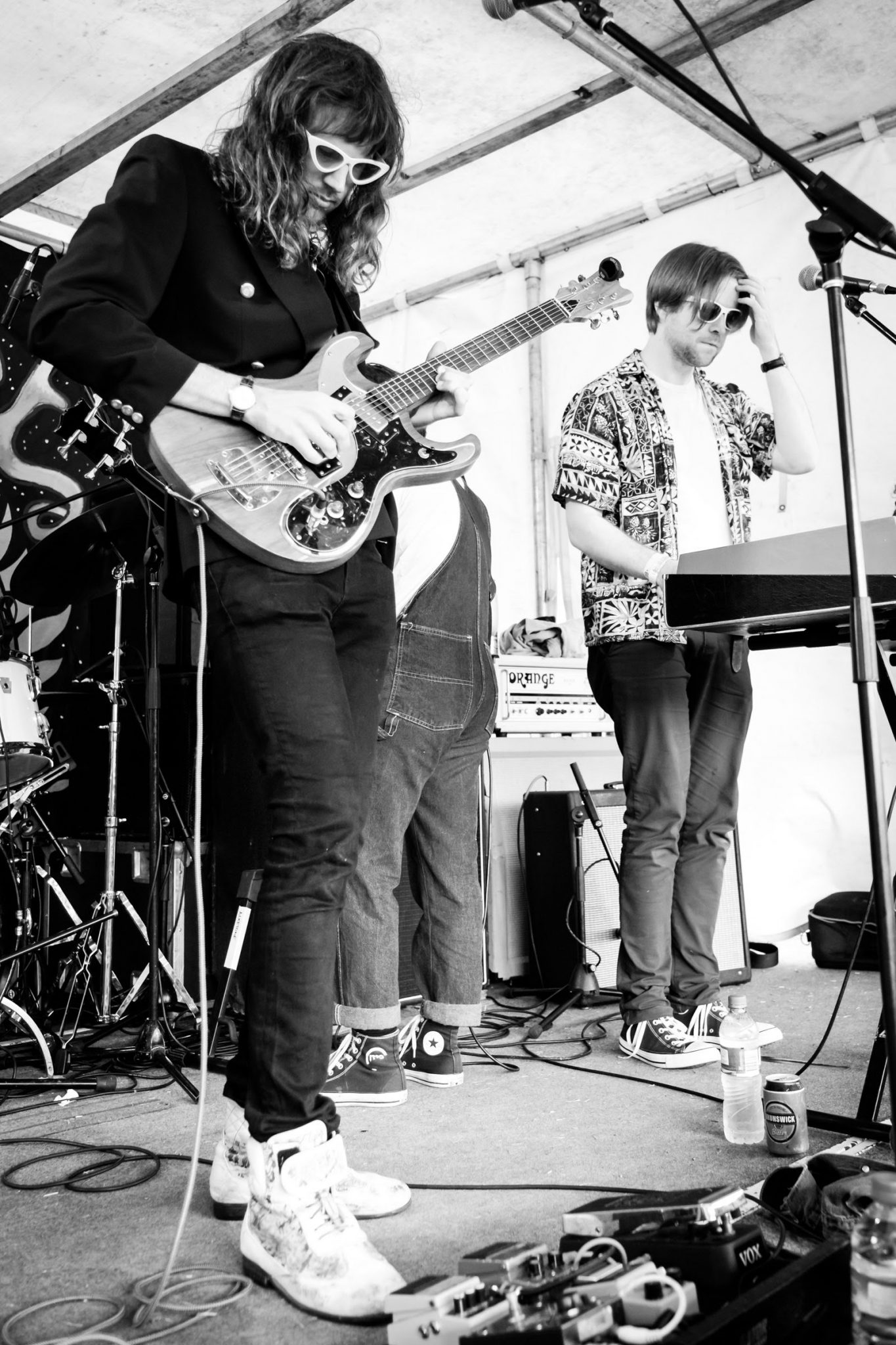 Carl Lenny from China Beach



Where do we know you from?
How many folk you know roll like me, how many folk you know flow like me.
Not many, if any, not many, Carl Lenny


What do you do with yourself?
I put avos through as onions


If you could be any band for a day, who would it be?
I would be the band aid that someone has in their wallet, the one that is whipped out to help patch up a scuffed knee.


It's still pretty hot. How do you cool down?
I make passion fruit peppermint tea icepoles and remember how hot it was in Vietnam when I was riding up and down China Beach.


Other than a stairway, how would you like to ascend to heaven?
I would like to ascend through the normal channels, realising and accounting for my mistakes.


Got any advice for Boogie 12?
Leave all your troubles behind you (bring avos) and book China Beach.


What's your Perfect Sunday?
No hangover, no worries, no work, a long walk, Mexican with the gang.



Inkboy
Where do we know you from?
On the gram, on the wall and in your dreams. Because a true artist digs deep and allows you to connect with them beyond the confines of social media & sleep.
What do you do with yourself?
During the day I'm Michael Bennett, product & graphic designer. But as night falls and coffee is poured I become an infamous, world famous, respected and revered illustrator known as Banksy.
Your mum gives you $20 as pocket money, what do you splurge on at the canteen?
How many hash-browns can you get for $20?
Favourite theme song?
German Naruto
opening, do yourself a favour and look it up.
5 people you'd have over for dinner?
My grandma, My girlfriend, a white tiger, Barack Obama and Howard the duck
Favourite prank you've pulled?
Whats a prank?.......gotcha.
What's your perfect Sunday?
I thought about writing something funny, but truth is the best Sunday is waking up late in bed with my lovely lady, then flicking on a couple episodes of the American Office just to get the day going. Followed by a strong coffee at a local shop, then hopping in the car for a drive up into the Victorian mountains obeying speed limits, obviously. After that all i'd want to do is sit down, get comfy and do some drawing until I remember it's almost Monday then franticly decide if I should make the most of what's left of Sunday and stay up all night, or get a good night's sleep and prepare for the week like an adult… I never do the latter.