Music / Features
Coming Home -
A Chat with Cosmos
Ahead of the release of their long awaited second album this Friday, we spoke with Jack Ainsworth, vocalist and guitarist of Melbourne psychedelic blues band Cosmos, to get the lowdown on everything to expect from Coming Home.
When asked when his band started, Jack Ainsworth struggles to pick a date, and after flicking through a few years out loud, he decidedly settles with 2015 - prior to that, he explains, Cosmos "didn't take it seriously at all." That said, whenever it was that Cosmos burst onto the Melbourne scene, they were hard to miss. Barely a week would go by without them gracing a stage somewhere with their blown out take on blues rock n' roll - sometimes heavy and thumping, others pretty and spacey, all tied together with Jack's signature howl. However, after a few years of solid playing and the release of their debut self-titled album in late 2016, Cosmos went uncharacteristically quiet. As it turns out, all in the lead up for album number two, Coming Home.

With Coming Home dropping this Friday, the Cosmos camp are expectedly excited - however, when Jack speaks about the new album, it's clear it's an especially special release for the band. "It feels like this is the first Cosmos album," he explains, "in terms of reaching a goal, rather than just putting out something and saying 'we did an album, we're a band'." Despite the previous album being a solid first release that was pretty well received, Jack makes it clear that he's not sure if it really captured Cosmos correctly. "With the self-titled album, I think we were trying too hard to achieve a certain sound - we were a bit young and starting out the band thing for the first time, and I think we aimed to be a certain genre. But as we matured and started going to see more gigs, we just started letting it come out naturally... maybe this is the closest we've been to the sound of Cosmos."

In true Cosmos fashion, constantly pushing themselves to raise their own bar, Coming Home is also something of a concept album. Jack laughs "we're only just scraping the idea of a concept. Just to make it a bit more linear and help it flow a little bit - and a bit more fun." Concept album or not, listening to the album, it's quickly apparent that this is the sound of the band coming into their own and hitting their stride.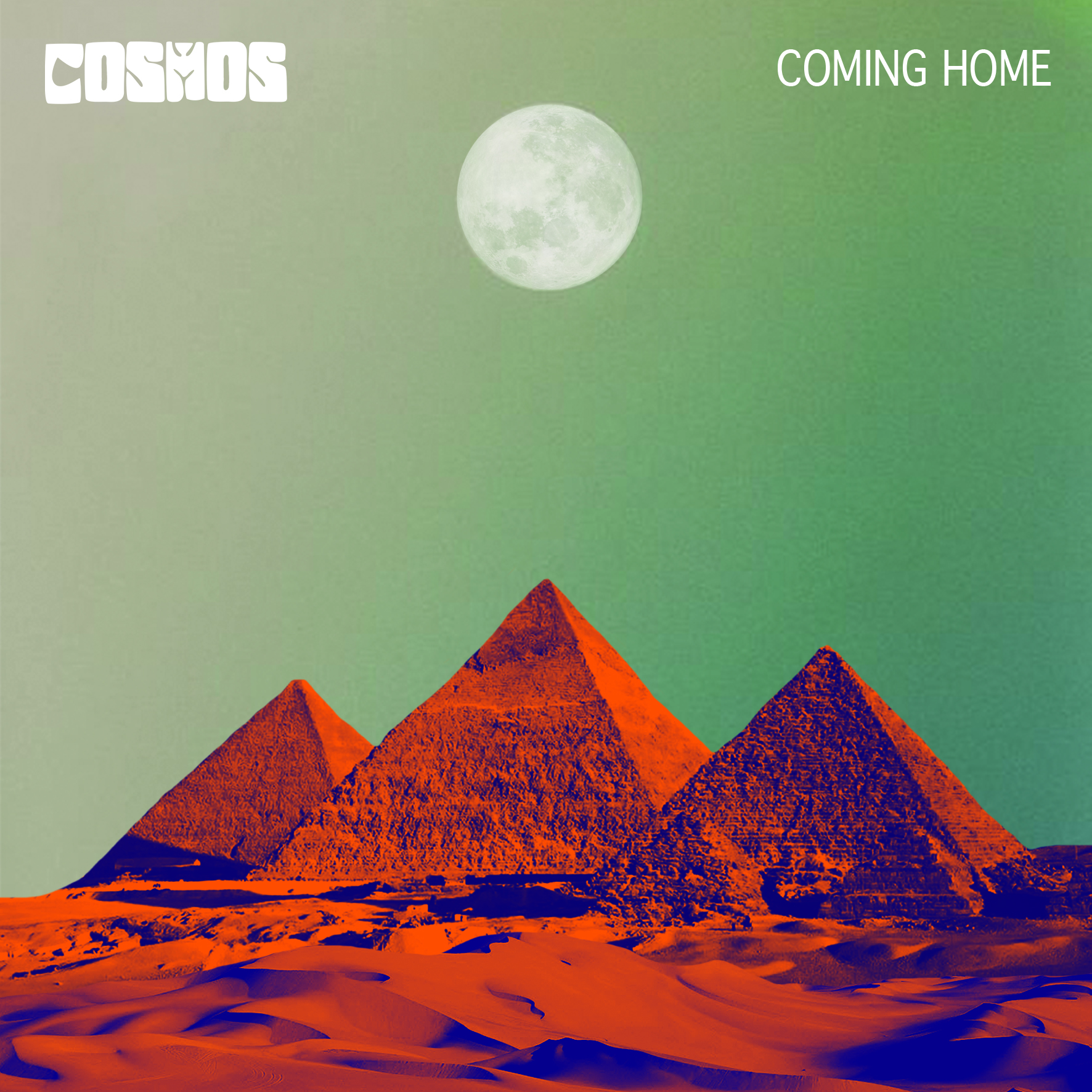 Coming Home kicks off with 'Intro', a weirdo soundscape of ambiguous noise, backwards vocals and screaming guitars. "It doesn't really mean anything, it's kind of like an improvisation. I just knew I wanted the album to have an intro." That said, there is a pretty interesting story behind the song. "I found this old, early 50s record of samples and field recordings, I think it was worth a dollar. I put it on the record player and there was this static and then this ocean liner, this loud horn came in and I was like 'that's going to be the start of the album!' So [drummer] Tom [Clapp] and I just went through and pulled some samples and put it together. Recording fun."

Next up is 'Coming Home', the title track and (maybe) the first real song of the album. "This was the first song we wrote for the album - we actually wrote it within the end of recording the last album. I think we were just like 'hey, let's just do this kind of thing', it doesn't mean much, just a bit of a get goin'." A track that sees Cosmos constantly bouncing between different feels and tempos and based around an enormous fuzzed-out blues lick, 'Coming Home' is all pounding drums, walls of guitars and some warped effects for good measure. And in terms of the concept; "the idea of the album is a man or a 'being' coming back home, but not to Earth."

Potentially the most psychedelic track on the album, 'Nobody Knows' opens with a gentle acoustic guitar before exploding open into a full blown psych jam over a blues progression. Driven by a steady bassline and packed with wailing guitars, it's Cosmos at their most wild. "It's got some psychy things - a bit of a twelve bar blues into a psych jam, that's probably the best way to put it," says Jack. "I like experimenting, making the song climax by adding in stuff that sounds cooked. I think having the recorded track down gives you a bit more freedom to paint over it, maybe sometimes too much, but you just kind of do it."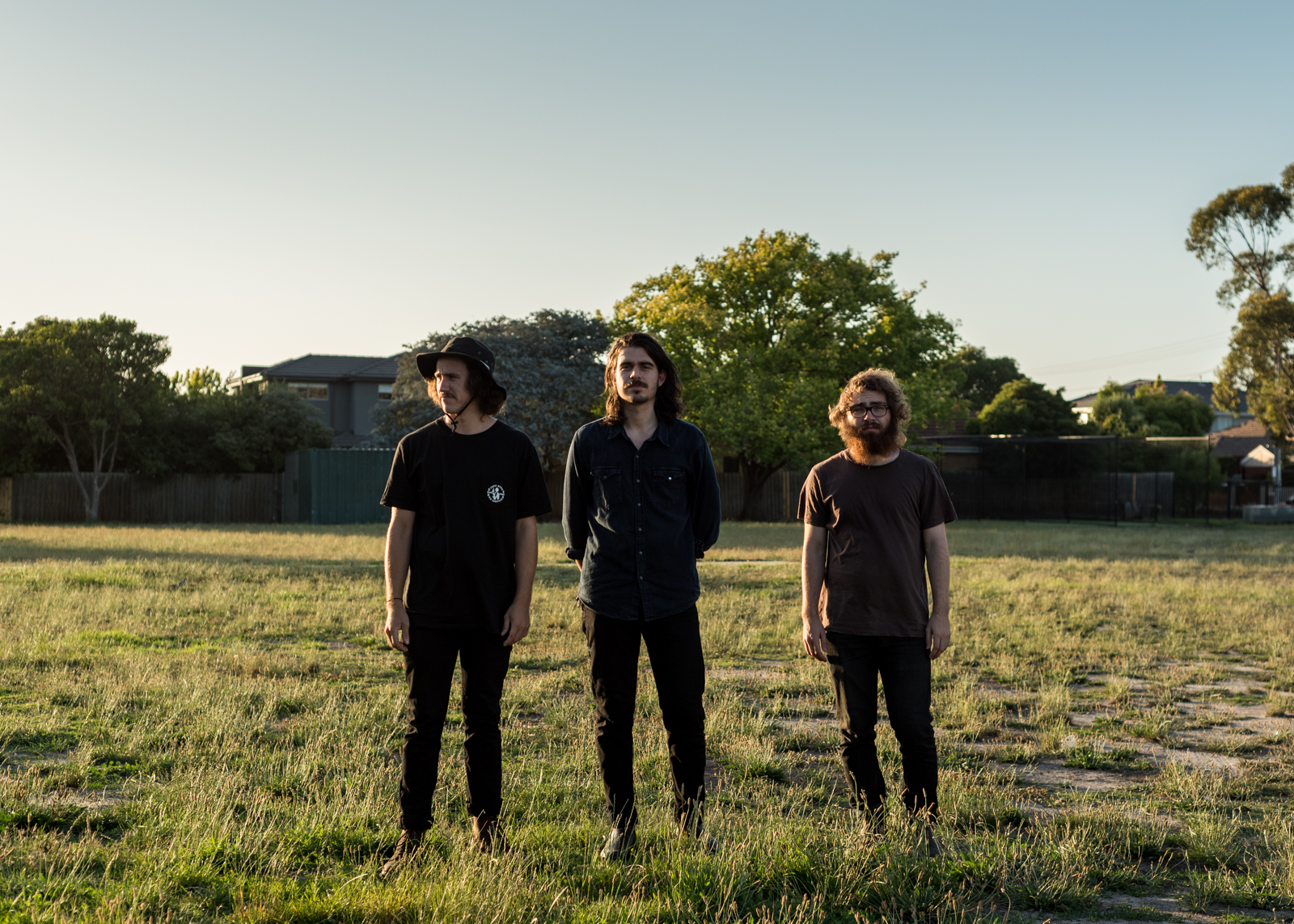 Next up is the brief interlude of 'Wanderings', an album highlight that cools things off for a moment with atmospheric guitar chords and some gloriously spacey female vocals. It's a bit of an outlier on the album, and finds Cosmos looking into directions they haven't previously explored - the only giveaway that it is actually a Cosmos track is Jack's rich vocals, buried in beneath everything else. "I had those chords and melody on my phone since I was 17," explains Jack "I finally went back and found it, and just thought 'I'll work on that'. But I didn't really know where to take it so we had Tom's sister and a friend come in to put some vocals on it, and we just made it an interlude."

'Sea Of Green' picks up with the mysterious being travelling on and finding the sea of green - "that's actually a Beatles' reference" laughs Jack, "you've got to put one in." The track opens with a woozy intro that jams for a moment before settling into a bluesy groove. The guitars are a bit more subtle this time around, making way for Jack's powerful vocals - that is, until the song bursts open with some burning guitar solos plus some cheeky percussion. "You could kind of put it as an Albert King psych rock song - that standard blues lick into a psych jam," Jack explains. "I think we were listening to 'Born Under A Bad Sign' a little bit when we were writing this song. So we combined some traditional blues with super spacey sounds. And it's got a NASA recording in it too."

Up next is 'I See A Man' which takes off right where 'Sea Of Green' finishes. "That's the being facing humans" says Jack. "Does he come in peace or not, we don't know, although the humans are reacting so they're both going full war with it." The track opens with Cosmos at their most soulful, before things turn and they pound out a blown out blues. "Minimal guitars on it, real dirty blues, as dirty as I can get it without it being harsh," Jack describes, "it's real gritty and it's got a bit of hair on it."


Finally, to round out the album is 'Remember The Day', Coming Home's powerful closer and first single, which sees Cosmos pushing themselves one bit further before the album is out while also hinting at what might come next. "It was probably the single because it's a little bit disconnected from the rest of the album," Jack explains, "probably more emotional in a sense and a bit more lyric driven. It's also a bit separate from the rest of the concept - it's just an argument between a male and female, asking the same questions and doubting the same things between each other. It can be in the perspective of a boy or a girl, which I like." For a band that self-admittedly "doesn't do riffs", 'Remember The Day' might be the one exception, with a beefed-up guitar leading the charge as Jack howls the verses. However, things cool off at the chorus and makes for an intensely triumphant end to an impressive album.

Overall, Coming Home is a monstrous return for Cosmos. From the opening crackles of the introduction, all the way through to the final guitar wails of 'Remember The Day', it's an incredibly tight and cohesive album that plays like a wild journey into their own sonic universe. The album is set to be released this Friday April 20th, and will be launched at Cherry Bar on Friday April 27th, with supports from The Black Heart Death Cult and Auntie Leo & The Backstabbers - a show Jack describes as a "spaghetti western psychfest."

And then what next? "Straight back into the studio, smack another one out" says Jack. "With the next one, we're going to push ourselves a lot harder, maybe do it a bit more carefully - we're definitely aiming higher." Regardless of their next move, it's safe to say that with Coming Home, Cosmos are clearly hitting a peak and proving themselves as a force to be reckoned with.
Be sure to check out Coming Home when it releases this Friday April 20, and get down to Cherry Bar next week on the 27th of April to see Cosmos launch the album.