Music / Features
Everything I Did As A Kid - A Chat with Huge If True
Over the past 12 months, arty psych five-piece Huge If True (fka GOD$) have been busy getting their name(s) into gig guides, recording, name-changing and
speed-dating
. As they prepare to launch their debut single 'Everything I Did As A Kid' at the Workers Club next Thursday, we got in touch with the band to get inside this new chapter for the band and the new single accompanying it.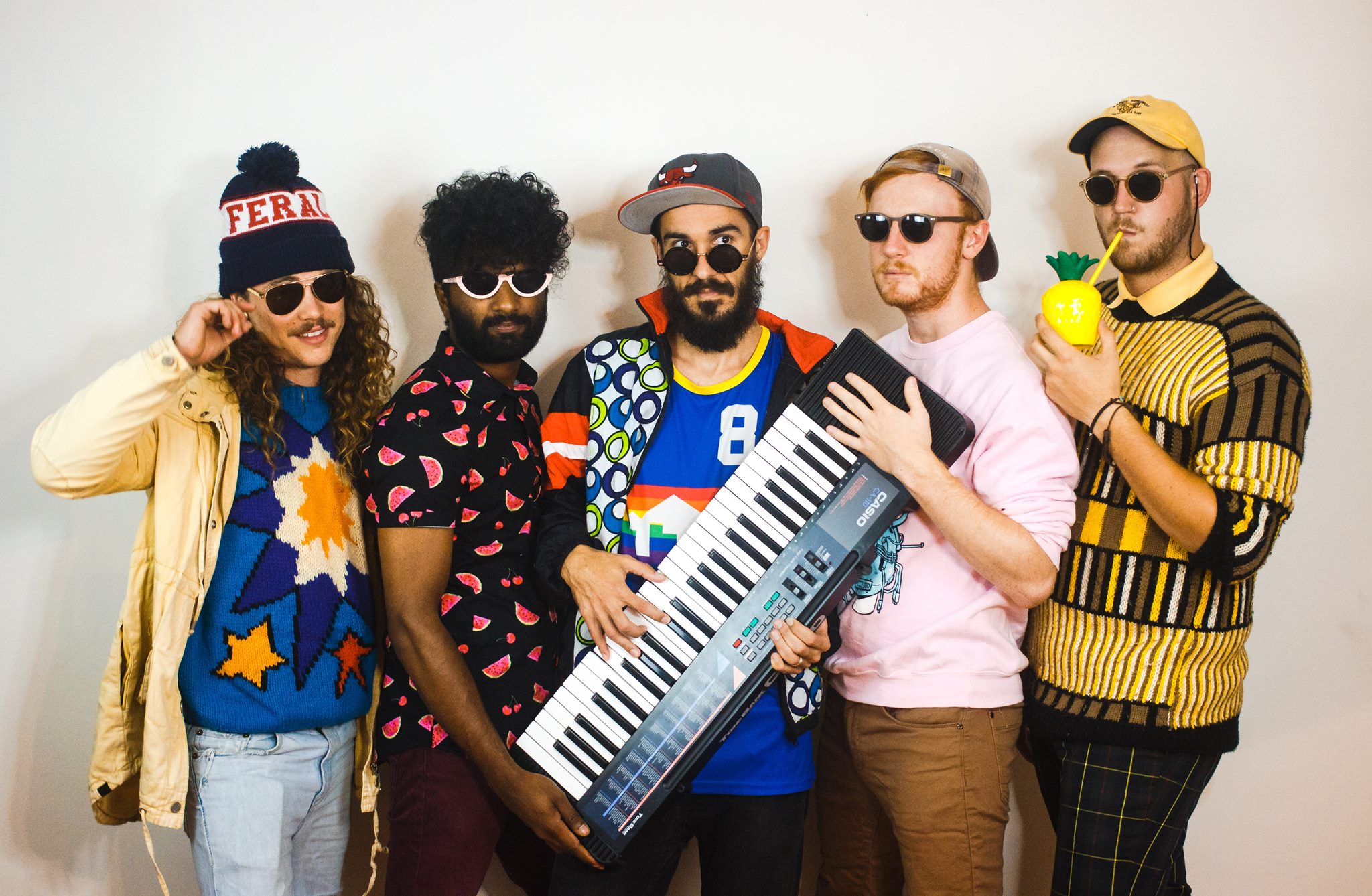 TJ: For those who don't know what you're about, who are Huge If True?
HIT: HIT are a collective of musicians pinched from other ongoing and/or now deceased acts. The band is all about songwriting freedom and equality. Everyone plays each other's instruments in the studio and four out of the five of us sing live, so there's a lot variety going on.
Talk us through the new single 'Everything I Did As A Kid'.
'Everything I Did As A Kid' is actually a very old song. Our lead singer, Alex, cut and pasted the song together from a bunch of songs he'd written in high school following a few close relationships going south. The track also features Perth singer-songwriter Anna O'Neil towards the end to really heighten the sense of emotion we were going for and that was a really exciting experience. Given how collaboratively we like to do things with one another it was just so great to include someone outside the immediate band in that process.
We've seen you playing around for a while now, whether it's been under your old name GOD$ or now as Huge If True. Does this first single feel like you've settled as a band now?
Very much so. GOD$ was such a fun band but after some personnel changes we realised we needed the rebranding of the name to fit the new musical direction and give us a fresh platform to try the things we want to as a group. Given the fact that the single was one of the songs that's survived from the GOD$ days, it just made sense to bridge the gap between the old and the new by releasing it as the first single off the upcoming EP.
The launch at the Workers on May 3rd with WOY and Moses Carr is looking big. Looking forward to it?
How could you not be! We're all so ready to get this song out and see how it fares so it's an exciting time in the HIT camp. We've organised a lot of fantastic surprises for the show as well so it should be pretty mega.
As far as the house keeping goes: pre-sale tickets are available through Oztix via the
Facebook event
and tickets on the door will be $10 so get ya body moving over to the Workers on the 3rd.
What else does the future hold for Huge If True?
As far as the next few months go we've got a couple more single launches planned before dropping the EP in August. It's called
Could Be Real?
and is going to be pretty huge... if true. After that, we've got three or four singles that we're currently putting together for release at some point. I can't tell you when and I can't tell you why I can't tell you when but they're on their way. It's tight-lipped top-secret time at Huge If True HQ at the moment so keep your eyes peeled for the updates. You won't be disappointed.
Catch Huge If True launching 'Everything I Did As A Kid' next Thursday, May 3rd, at The Workers Club with WOY and Moses Carr.