Music / Premieres
Premiere:
Yelderbert - DreamZ
We're really excited to premiere the new single from Melbourne producer/multi-instrumentalist/face-you've-probably-seen-in-a-thousand-bands Yelderbert - 'DreamZ' is a tastefully experimental rush of art pop and an exciting second serving of a great new act taking shape.
Yelderbert, the solo pursuit of Tetrahedra and No Zu member Max Dowling, has only recently started leaking into playlists, news feeds and earholes, but now with two singles under his belt, Dowling has quickly asserted himself as an act to keep an eye on amongst Melbourne's exciting producers.

As is the case with a good dream, 'DreamZ' is over well before you'd hoped it'd be. For the entirety of its two-and-a-half minute run time, you're left somewhere between bliss and uncertainty as Dowling's smooth-as vocals float over a superbly arranged array of beats and samples. 'DreamZ' also demonstrates the passion that Dowling has for the Yelderbert project - while the track clearly highlights his production proficiency, it maintains a raw authenticity that feels impossible to fake.

We had to chat to Dowling about this new project, what inspired 'DreamZ' and where he looks to take Yelderbert next.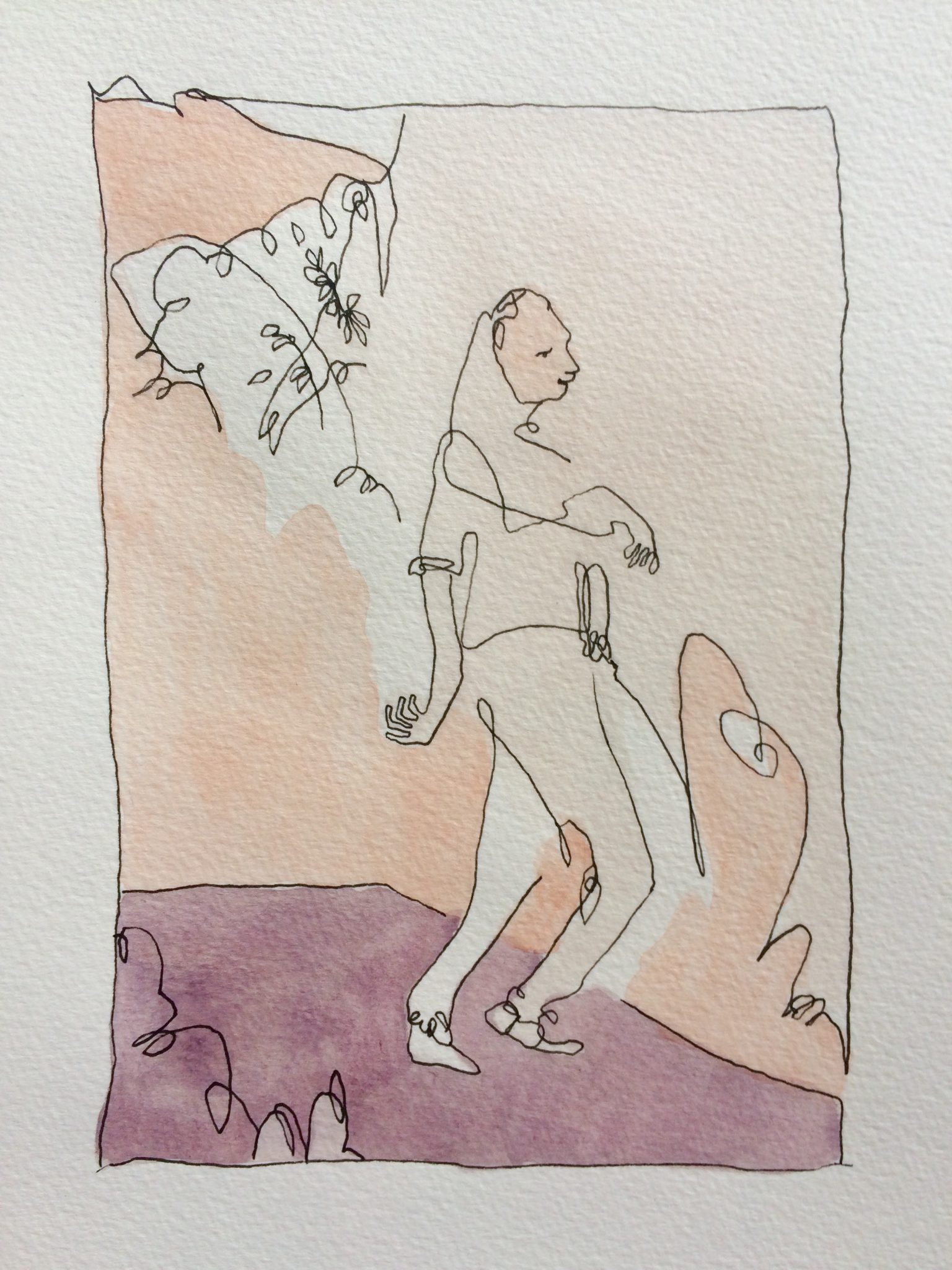 TJ: For those who are yet to check out the new project, what is Yelderbert?

Y: Songs and sometimes not songs, trying to disregard idiom. Part of a larger overhaul of my life called 'be yourself, stop judging yourself'.

'DreamZ' is the second single we've heard from Yelderbert. What's behind the track?

Made mostly on an SP-303, it's a song that changed focus when the relationship I was writing it about ended during the process. What started as a love song turned into a bitter, subtle self-critique. But hopefully people just make what they will of the lyrics and it can mean whatever they want it to.

Can we expect to see a larger Yelderbert release in the near future?

Later this year a longer, more cohesive release will be out. Collaborating with some beaut musicians and visual artists atm. Trying to be the right amount of freaky so that the music is flowing and free, but not so freaky that I party too hard and not write music.

We've seen you playing with a bunch of other projects around Melbourne for ages now. How have those acts informed this project?

I learned how to play music as, and am still predominantly, an improvising saxophonist. I used to fight against that energy but now I let it increasingly inform my songwriting. Playing in bands like Tetrahedra and No Zu helps to keep me grounded to musical interaction and live engagement, which gets lost a lot in a computer. Producing and engineering for people like Eilish Gilligan and Lewis Coleman helps to keep me grounded to making computer music.

On that topic, any local acts you'd recommend for people who dig what you're doing with Yelderbert?

Anyone I could suggest is bigger than me but hey: Feels make truly engaging dance music. Marc Hannaford might be the world's most advanced musician. Hemm are genreless emotive electro. Cassius Select goes hard.

What else does the future hold?

Spending more Yelderbert time w/ music and more Max $$ on designer earrings.


Check out 'DreamZ' above, and follow Yelderbert on Facebook to keep an eye on where he'll be taking it next.