Music / Premieres
Premiere:
China Beach - My Mind
China Beach is a name that we've been seeing across billboards and gig guides for the better part of two years now, but except for a single early in 2017 and a couple of live tracks, the band have seemed very quiet on the recording side of things. Now the release of 'My Mind', the band's most polished and well-executed product yet, has us really excited for what's to come next.
After starting off small with some real tight rhythm sectioning under a James Bond-esque guitar line, followed by a few light strings thrown in, 'My Mind' explodes into a sea of sax lines, strings and grooviness - sounding exactly the way I hope to be feeling later this weekend. With the introduction of Carl Lenny's vocal guiding you through the experience, instruments drop in and out of the spotlight, each knowing their exact place - a skill China Beach have clearly perfected as a result of live show after live show. Whether or not you get to China Beach's launch at 303 tomorrow night, we would highly recommend adding 'My Mind' to rotation across your stereo/Taxify speakers/headphones this weekend.

We got in touch with the band to get the lowdown on the new single, the launch tomorrow night and what's coming next.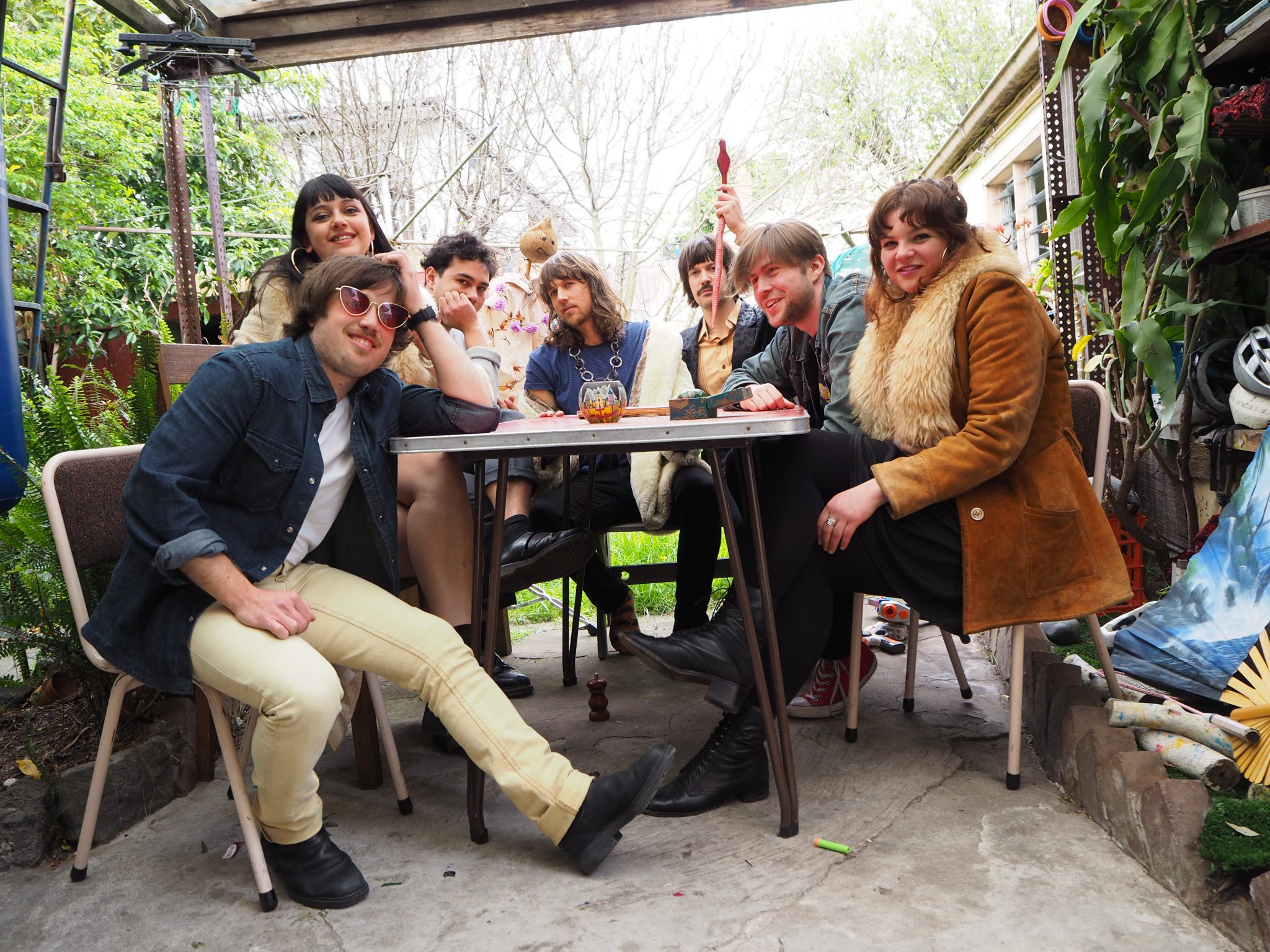 TJ: For the uninitiated, tell us a little about who China Beach are.
CB: China Beach started as the title for an EP of material recorded under the name CL Pleasure by Carl Lenny, Fabian Hunter and Alex 'Sal Wonder' Bleakley.
The first track on the EP, which is out of circulation, 'Jump On It' was the basis for the direction that the trio went in before recruiting the other members. China Beach is sort of like a family. It's a mixed bag of 8 individuals brought together by Carl, based on character (also on being around at the right time); playing their own brand of disco funk music which pours out a lot of wild energy. Definitely a fun party, the music always get people grooving pretty hard on the dance floor.
'My Mind' is your most superbly executed release yet. How'd the song come about?
'My Mind' was written last year as the band cemented its sound. Carl crafted the chord progression and the bulk of the melodies and the band elaborated on the song over a number of months playing and experimenting live with a number of changes to lyrics and arrangements. This track was cemented before most of the members were included in the line up and as they joined they contributed their flare to the sound, including some pretty wild sax lines. The song exposes an internal struggle to be present through anxiety and doubt, culminating in a declaration of ownership over one's sanity. It was recorded and produced between the homes of Carl and Fabian, with Fab putting the final touches on the mix and mastering courtesy of Adam Dempsey from Jack the Bear's Deluxe Mastering. Pepita Emmerichs of 'Oh Pep' also features on the track bowing out ideas for strings written by Carl.
The launch at 303 is shaping up to be a huge party. What can we expect from the night? Excited?
The launch is going to be alot of fun, there will be some vinyl DJ sets from Fabian Hunter and Zak of Easy Brown's Truck Stop Chicken Jam band, or Easy Brown Beats as a simpler alternative, along with tunes curated by the China Beach divas Isabelle Skye and Kim Brulée. The bands, China Beach, Easy Browns and Bonewoman will all dress to impress and the room will be decorated in style. There are still tickets available
here
, but the feeling is that the crowd will be pretty pumping, so it would be prudent to get in now before it sells out.


There are some amazing new acts around Melbourne making people dance at the moment. Have you passed anyone in your travels that you'd recommend us checking out?
Big on our list are Cool Out Sun, groovin blend of afro beat and hip hop from N'fa Jones; our sister band Zoe Fox and the Rocket Clocks just released a banger 'Warrior Princess, our brother band Sal Wonder came out with 'Got to Go' ; Mild Life are pretty sick.
Should we be looking forward to larger release from China Beach in the near future?
The next launch will be the video clip for 'My Mind' which we are aiming toward the end of May/early June. We have another single, 'Higher and Higher', planned for this year to couple with 'My Mind' for a vinyl single and hopefully before the year is out... fingers crossed... an album.
How else is the rest of 2018 shaping up?
Looks pretty good. We have Bellingen Winter Festival lined up for July and a few other festival dates in the works for the later part of the year.
We always have something cooking up here on cook-mans ridge and if you want to know hit us up
@chinabeachmusic
.
Check out 'My Mind' above and catch China Beach launching it tomorrow night at 303 with Easy Brown's Truck Stop Chicken Jam Band and Bonewoman