Music / Features
They Made Me Do It -
Talking Influences with
Outside The Academy
In a brand new segment, we spoke with Brisbane/Melbourne based outfit Outside The Academy, the project of multi-instrumentalist Pawel Cholewa, to get an insight into what inspired 'Hand In Hand (Let's Go)', his latest cut of freaked-out dance pop.
Outside The Academy burst onto the scene at the beginning of 2015 with their debut self-titled release, a quick collection of sparse avant-garde pop, that sounded as exhilarating as it did angsty. The following few years saw the project go from strength to strength with a handful of new releases and countless shows - so it came as some surprise when OTA announced that 2018 would only see one official single released. Describing the pause, Pawel said "The past few years I bit off more than I could chew with work, uni, travel, relationships and music, and by the end of 2017 I became incredibly stressed with it all. Plus I don't have too many musical ideas that overly excite me right now, or that I'm desperate to finish quickly."

Despite the cooling off period, the latest single 'Hand In Hand (Let's Go)' sounds nothing like a lull for the project. Opening with some slightly off-kilter guitars, the track quickly hits a steady groove and fills up with dark synthesisers and thumping beats. Things strip back for a moment as Pawel's washed out vocals take the lead, and slowly the song layers itself up to create a triumphant wall of sound. For a moment, everything is just a cluster of noise, as vocal melodies drift between burning guitars while the bass section ominously grooves along beneath it all. The track settles into a pretty outro, full with mesmerising guitars that glimmer as they weave around each other, and just as the song hits its most intoxicating, everything's gone.

It's not easy to create a track that is as danceable as it is mind-melting, but Outside The Academy seem to pull it off with ease. It's an impressive note to leave us on, and with so many unexpected twists and subtle intricacies packed in, 'Hand In Hand (Let's Go)' is sure to keep us occupied until OTA return.

To get a greater insight into what's been going on in Pawel Cholewa's head, we had a chat to find out the biggest influences on the new single.
The Brian Jonestown Massacre -
Bring Me the Head of Paul McCartney on Heather Mill's Wooden Peg (Dropping Bombs on the White House)
BJM has always been a huge influence on me. It's flabbergasting how prolific they are. But the grimy, untamed, almost incoherent and sometimes seemingly structure-less bassline in this song has always killed me. I could listen to this song for hours. It was the primary influence behind the jarring and dirty bassline in 'Hand in Hand (Let's Go)'.


True Detective
This scene from True Detective loosely inspired the theme of 'Hand in Hand (Let's Go)'. The idea of walking "hand in hand into extinction" is kind of beautiful, in an extremely dark and disturbing way of course. But there's a calm logic and sensibility to it. We all generally know that humans have collectively drained, destroyed and overpopulated the planet, and that we're mostly incapable of being satisfied or living in the 'now'. That's what I wanted to come across in the song, whilst at the same time having a tune that was melodic and jaunty. There's a duality and irony there, I hope.


WhoMadeWho
WhoMadeWho's elegant and trendy minimalism is just so damn cool. They pull it off effortlessly, as this clip shows. I've been a huge fan of them for a long time. I'm sure they were one of the bands that got me into indie-dance music.


Trentemøller
I saw Trentemøller in Rotterdam last year actually, during his Fixion tour too, so he played with a full band. One of the best live performances I've ever seen. Trentemøller is a master of dark disco music, and I reckon that's the genre 'Hand in Hand (Let's Go)' probably fits into best. Trentemøller uses layered basslines in really clever ways too. And I'm pretty sure 'Hand in Hand (Let's Go)' has multiple concurrent basslines going at any one time. Trentemøller, and making 'Hand in Hand (Let's Go)', taught me that you can actually go pretty wild with the amount of bass you incorporate into the production of a song. I'm sure there is a limit, but I use pretty decent speakers and I haven't found it yet. Then again, I have lost a bit of my hearing over the years.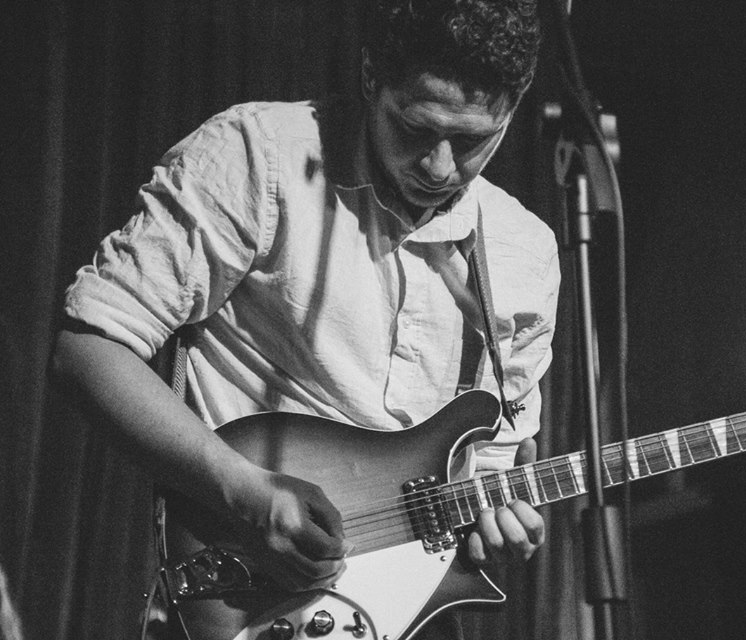 Check out 'Hand In Hand (Let's Go)' above, and keep up to date with all things Outside The Academy by following him on Facebook.