Visuals / Photography
Dru Hetrick
Boston based photographer Dru Hetrick explores the honest, gritty nature of film photography. Her ever growing collection of cameras serve as tools, capturing glimpses of times and places throughout the USA and beyond. Dru's images are raw and personal. Whether they're glancing into a sun bathed lounge room or tight crops of chipping paint on the side of an old weatherboard, the viewer is invited into Dru's intimate commentary on her surroundings.
Dru's ongoing affair with photography began when she bought her first 35mm film camera in high school 
in NYC, teaching herself the basics of operating a manual camera. Pursuing photography in university she noted that her time spent studying abroad in Europe back in 2015 was a turning point, her Canon AE-1 serving as a travel journal. The documentative series that developed over the course of her travels proved to be a foundation for her future exploration into the colours, textures and relics of her surrounding landscape.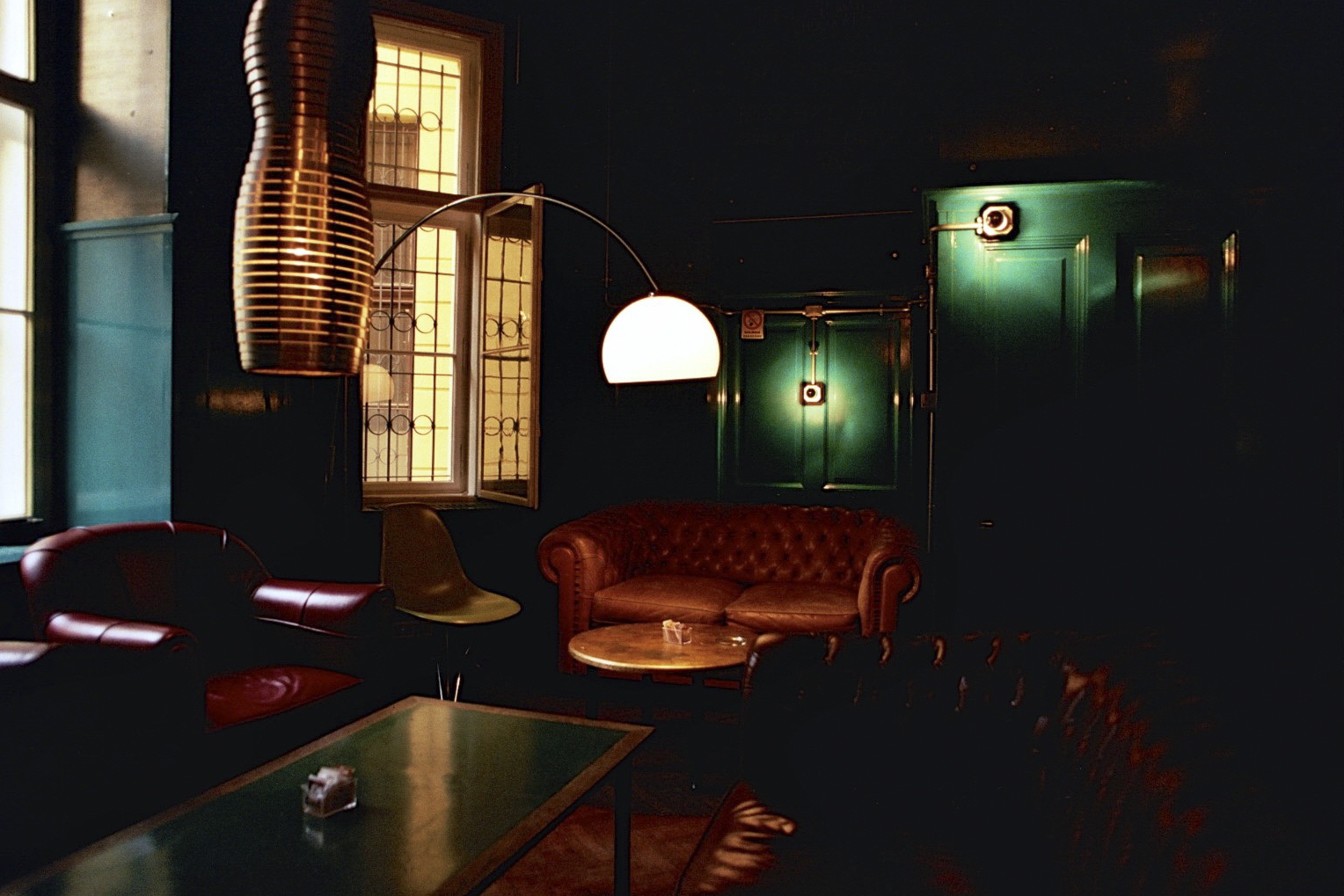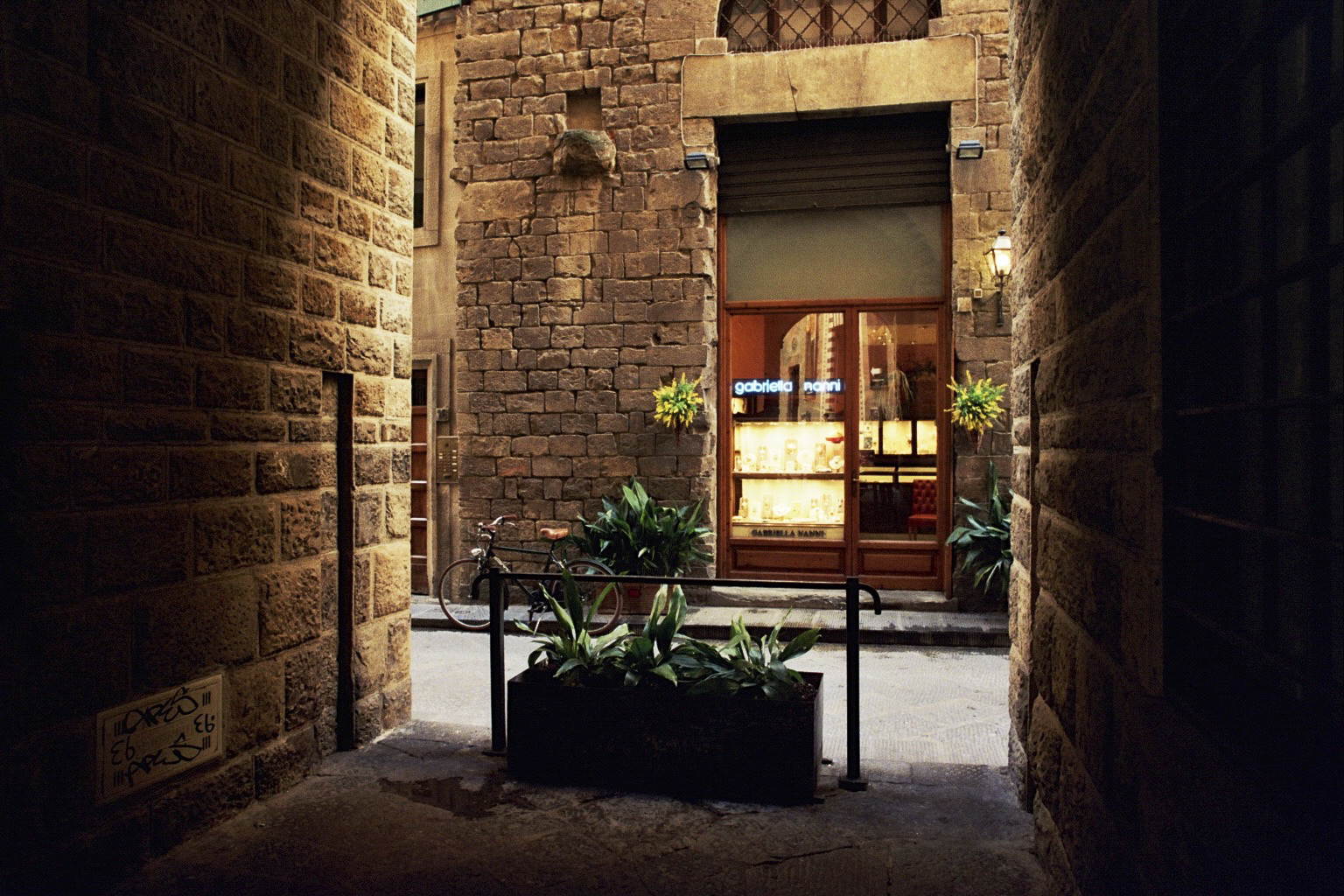 Upon returning to the US, her camera collection and range of subjects expanded as she began documenting the live music scene back home, creating portraits of her wider circle of friends within the Boston music community, whilst still capturing life in between. Her 'snapshots' series is the result of images made outside a rigid given concept. This jumbled series of delicate textures, urban landscapes and intimate scenes piece together aspects of Dru's surroundings as a young adult, functioning as reminders for what might be commonly overlooked.



| | |
| --- | --- |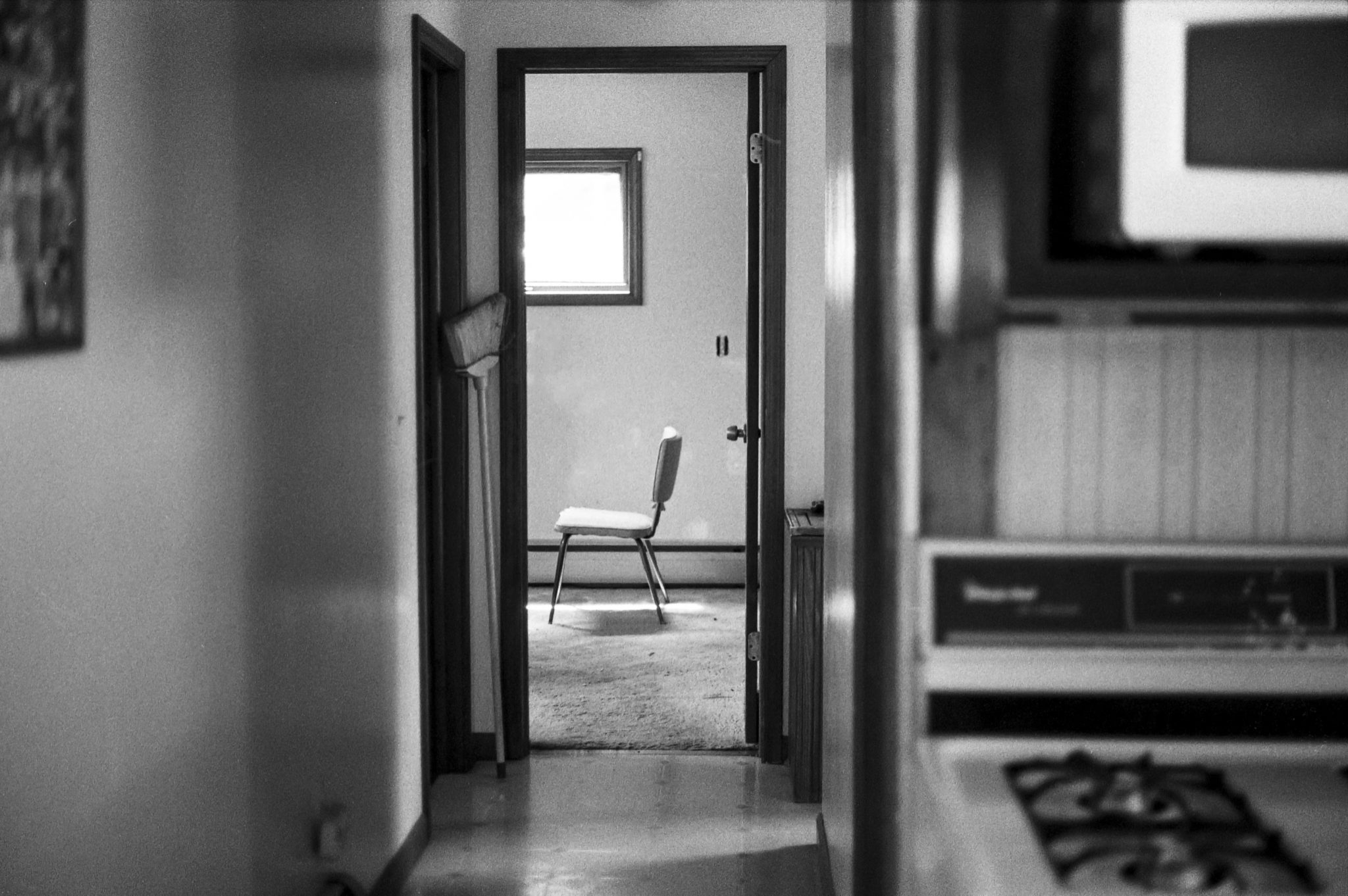 Dru's most recent series 'American Colors' began as a final project for college in 2016 but as she started to notice patterns in her images, it quickly continued beyond the classroom and led her to delve further into the urban landscape. Her series became more realised, focusing on specific colours and textures in each American city she visited. Bright chipping paint on ageing apartment buildings, faded typography awash on brick walls and old neon signs were all pieces of an era quickly fading.

Dru's work lead her to locations such as Greater Boston Area, Upstate NY, Oregon, New Orleans and Austin, documenting along the way and opting to explore outside of the "more 'downtown' areas of American cities and venture into the outskirts where [she was] met with a mixture of industrialism, urban living and artifacts of 1950's and 60's commercialism."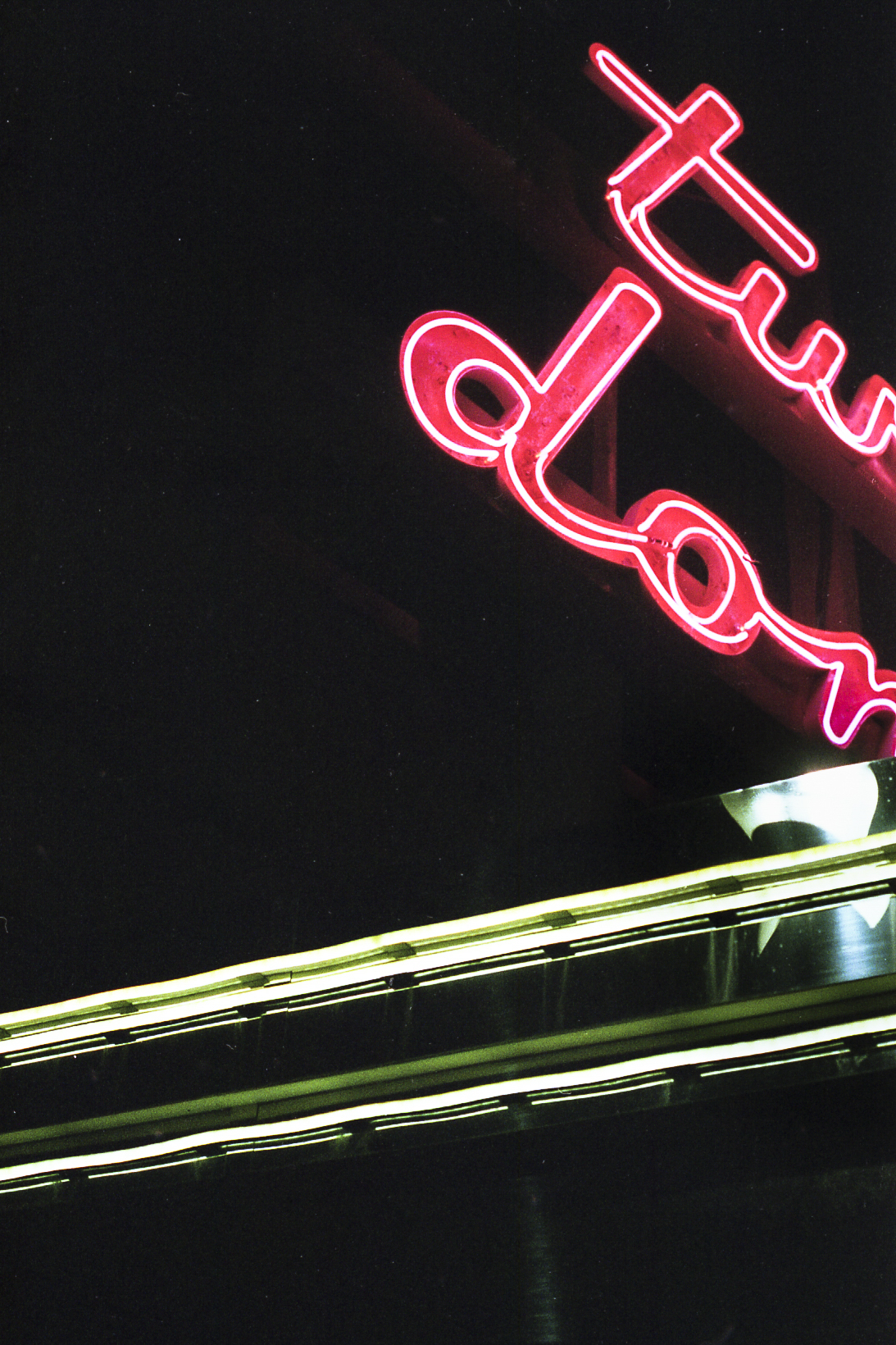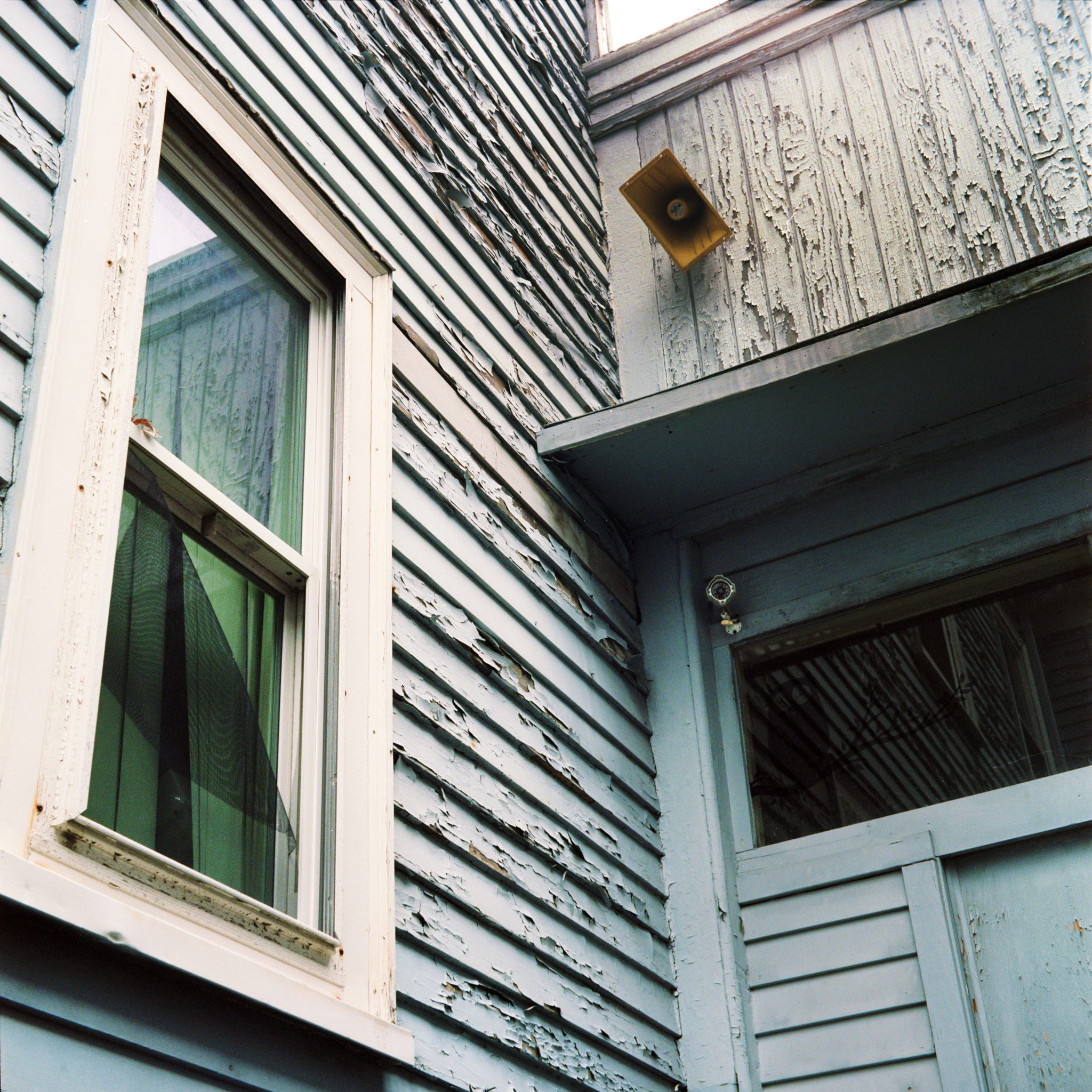 The disintegration of the American Dream has always been a huge point of interest for Dru and set the parameters for her 'American Colors'. The term 'Americana' brings to mind bright blues, reds and colourful neon, white picket fences, freshly painted houses and bright yellow dresses - a nostalgic America much before Dru's time. She reflects on this America that she will never experience - relics like old store fronts, diners, vintage cars and gas stations that are now distinctly decayed and contrasted to modern American architecture today. Dru explains how "in the context of today, where architectural materials favor more minimalist
metal, concrete and marble, these older colors take on new meaning much like the dreams of the people and country who made them."

Dru's choice to shoot exclusively on film is both a sentimental and stylistic choice, which is particularly evident in her series 'American Colors'. The series is shot mostly on her 6x6 camera which was made sometime around the late 1950's or 60's, Dru explains how she feels that "capturing an image reminiscent of an era with a tool and process used during that time period can help to further connect a photograph to the concepts of the project." Dru's mantra as a photographer is to act "effectively as a problem-solver; you need to take the time to recognize the needs of the specific moment and consider all the factors that come in to play, without the convenience of immediate access to the finished image or unlimited amount of shots."

"Shooting on film can kick you in the butt if you aren't careful, and I love that."



| | |
| --- | --- |