Music / Features
Track by Track:
Charlotte Roberts -
Stay In Your Power
Multi-disciplinary artist and improvisational vocalist Charlotte Roberts' debut album Stay In Your Power is a refreshingly unique take on pop music - with each of the tracks driven by mesmerising layers of vocals, it's an immersive showcase of Charlotte's versatile voice and distinctive storytelling ability.
Although Charlotte Roberts describes herself as the love child between Alice and the Mad Hatter, it's not often that a zany descriptor like this actually stands up against an artist's work. However, on Stay in Your Power, an album so boldly defined by Charlotte's vocal diversity, it's understandable to assume that her ability to bounce between mood and character so seamlessly must come from an unexpected source.

This effect is encompassed on album opener 'Dr Lalalulu', a hip-hop/soul hybrid, which features moments of droney tribal chants alongside blissful dreamy melodies, all tied together as Charlotte assertively raps over a minimalist beat. Similarly, with tracks like 'Emayoh' and 'I Fucking Love My Drum', it's often jarring to realise that the entirety of the instrumentation is made up of the same voice. Whether it's moments where Charlotte's vocals take centre-stage over minimalist instrumentation and hiphop beats, or when the entire track is built on her own loops, each track contains a universe of emotions and impressions within the one voice.

Another incredible aspect to pay attention to across Stay In Your Power is Charlotte's impressive lyrics. Although her process is based in improv and movement sessions, where each take varies from the next, it's apparent that her stream of conscious storytelling comes from a deeper place. Whether it's more ambiguous moments, like the strangely uplifting 'One Note', or the unabashedly honest 'Taboo List', her words are full with purpose, stirring emotion regardless of their unique context. An especially notable moment is the title track and album highlight - 'Stay In Your Power' plays as an empowering feminist mantra, that sees Charlotte darting between open-ended thoughts to specific moments, packing a punch as the song's intent immediately becomes married with real life.

Stay In Your Power is an incredibly well crafted debut release from Charlotte Roberts, and with so many intricate touches and subtleties, it's an album you can immerse yourself in over and over again. Ahead of Charlotte's launch show tonight at Dancehouse Carlton, we spoke with the mastermind behind it all to get an insight into each of the album's tracks.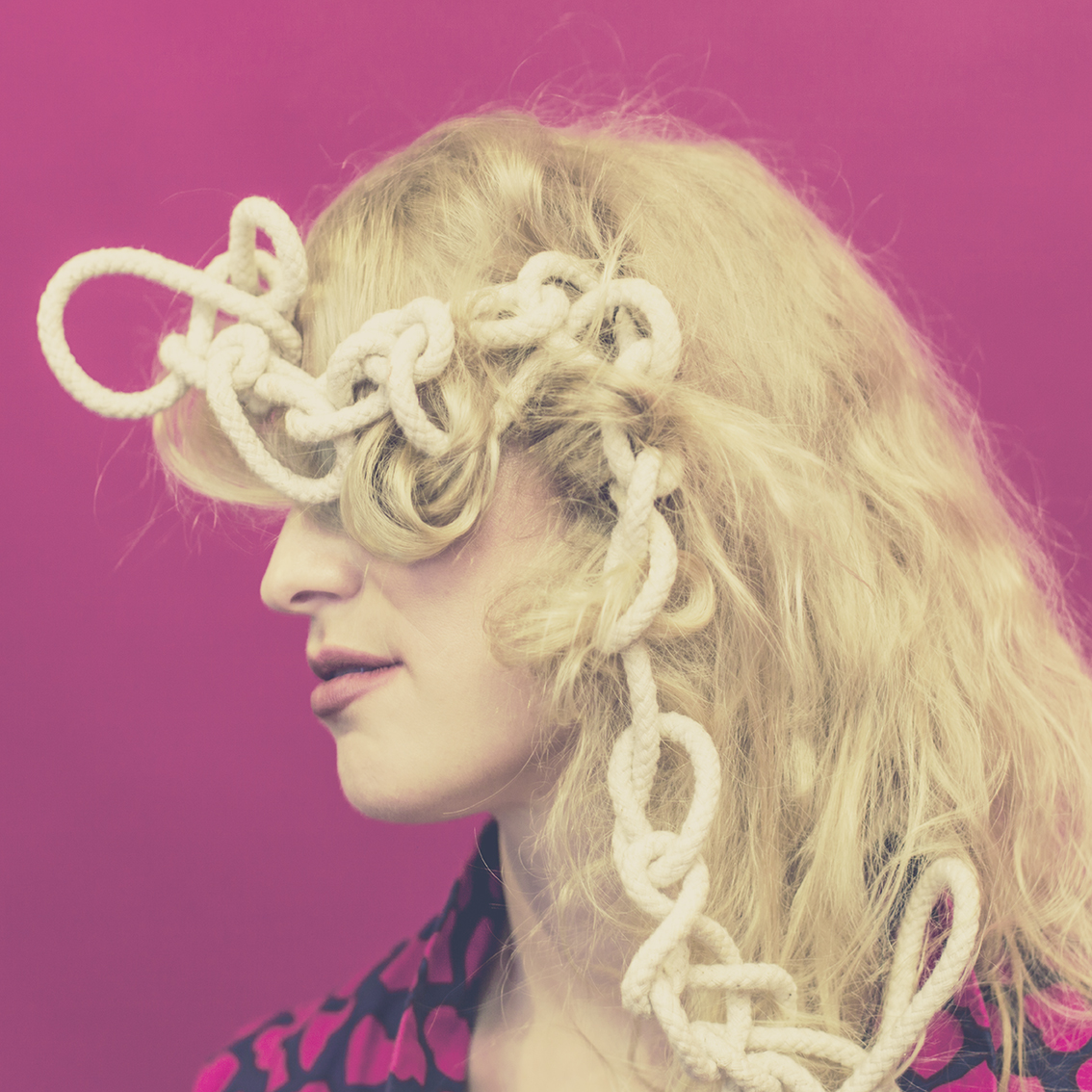 Dr. Lalalulu

​This piece is by (and about) a medicine woman of song and discovering that each of us has this inner child wizard within us that can heal through sound and through connecting to listening, and feeling. ​

Stay In Your Power

​'Stay in your Power' is about the transformative, ​creative ​process that I've ​been in over the course of my life​. Knowing deep inside that I was an artist, and I had something to share, but having anxiety and other challenges along the way​​. It tells a story about an older sister who ​is​ quite formidable, and the fear relationship ​I developed as a teenager around being assertive.

​The song really reflects the healing, growth in confidence as a woman and joy that emerged in all my relationships when this older sister asked me to be ​her birthing supporter. I​t's about​ building a relationship with someone who is really different from me. It reflects on the importance of boundaries​ that are responsive, vulnerability, freedom of expression and getting the support we need.

Flow

Finding joy in play ​-​ ​part of the​ song ​is ​built around bird sounds​; speaks of​ the playfulness of nature and what it teaches us​. Really a reflection of my musical beginnings as a child improvising on our family farm.

​E​mayoh

A ​song-dance-​ritual I made for myself, originally called 'Surrendering to feeling​'.​ I had a friend who ​had just become a mother and who was taken to a psychiatric hospital​ around the time I wrote this song, and so it came from a place of reassuring myself and her that feelings including sadness/grief, and needs for support and to express vulnerability, were welcome.

Home

A​ song I improvised on the piano before teaching The Musical Body class one day which speaks to the​ bitter sweet reflection​s of home​​, a longing​​ and search for anchors and a sense of belonging.​

Solsito

​Solsito means s​unshine in Spanish. Like ​all the ​other songs, it was improvised in one sitting and had very little added to it. A building of molecules. The building of day, the shift and the shade of it, the brightness of the day coming into its full intensity​.​

​One Note

A revelation that everything has little steps in it. Even the most complex things, begin with one note/one step/one element.

​Bones​

​A song improv​ created during Body Mind Centering studies with my teacher Alice Cummins in Riddles Creek. We were studying 'Bones' through movement, reflection, research, touch and creative inquiries. A remembering of ancestry and a sense of knowing that life is short and that we're all going to die at some point.


​I Fucking Love My Drum

​This piece ​is a celebration of doing what the fuck I want when I feel like it. This song was improvised on a Sunday with my djembe, remembering how easy and pleasurable it is to 'play' like a child.

Taboo List

​A song-movement-ritual to release the physical and psychological traumas around being a 'good girl', a 'pretty girl' being polite, worthy only through sexual appeal and fitting into particular female norms. A speaking​-out​ about feelings that​, as a child, were seen as ​improper or not appropriate​ by many people around me.

​Cancion De Amor

​This is a healing prayer song for relationship and finding compassion and empathy for self and others.


Have a listen to Stay In Your Power above, and catch Charlotte Roberts launching the album on tonight, May 24th, at Dancehouse Carlton.