Music / Features
They Made Me Do It -
Talking Influences with
Great rack and an empty club reverb
After getting our hands on Great rack and an empty club reverb - one of the more intriguing albums to find it's way into our inbox - we've gotten in touch with Emily Bennett from the act of the same name, to discuss what has led her to creating such a masterfully erratic album.
Describing themselves as "not quite jazz, not quite stand up comedy", Great rack and an empty club reverb is the result of a day of recorded improvisation and a year's worth of mixing and remixing. At times comical, at times completely unsettling, the end product is a fascinatingly free journey that balances an experimental unpredictability with quirky humour quite masterfully.

Built around the warped, shapeshifting vocals of Emily Bennett, and brought to life by Adam Halliwell (guitar, synth, cosmic flute, tape) and Maria Moles (drums, percussion), Great rack and an empty club reverb has the group flirting with madness in such an engaging way that'll you'll find yourself halfway through the album before you know it. It's kind of like a New York comedy club in a weird parallel universe. Or something. In a very good way.

We couldn't resist exploring what influences lie behind that madness, so we got in touch with vocalist Emily Bennett to get a closer look.


"My Mum loves iTunes shuffle. Whenever we're in the car together, I'm at the mercy of its perils. But it's her collection of disco from the seventies through to indie bands she liked at recent Bluesfest festivals. And I suppose if it irks me so much it must therefore reflect my own guilty tendencies. Of course I won't lie. I've been listening to iTunes shuffle from the day I started using said software in the early 2000s and after making my first album, I cringe at my dot boom habits. But there's something superstitious (to me!) about the notorious iTunes shuffle that says it all about where Great rack and an empty club reverb came from."


C.W. Stoneking - 'Love Me Or Die' from Jungle Blues
Oh wow. This song. See I told you, iTunes knows! I first saw C.W. in Bathurst of all places way back. You can't tell the difference between Christopher William Stoneking and old-world Popeye, in the same way you can't tell between Charles Bradley and an illusive James Brown impersonator. Reality and fiction are one of the same. Every time I see C.W. play, he always has a killer band with him. This tune is also a little nod to the cultural revolution on High Street Northcote that I caught the tail end of when I played accordion in the Orkeztra Glasso Bashalde.


Fleet Foxes - 'Textbook Love' from Fleet Foxes EP
Like it or not, this is my mid-2000s. I'd just left school and a friend of mine derailed me with the alt-indie music canon. The vocal style is raw, folk-like and contains traces of emo that hadn't yet left the building. I even remember how I danced to this music. Contained, but cool. Understated and naive.


ATB - '9PM (Till I Come)' from Anthems 1991-2008
You got me there. This is a homage to all the high energy, sparkly costumed pop techno competition days gone by of dance eisteddfods. An earworm melodic opening, lush synth build, drum roll leading to the drop, then glimmering open electronic plains. I also had a lot of raver friends in the Scouts so we spent a lot of weekend camps dancing in the bush to this sort of music. There are times in Great rack and an empty club reverb where I long for the trance to go on forever.


KC & The Sunshine Band - 'Boogie Shoes' from Saturday Night Fever
This is totally a tip of the hat to my Dad's early rock and roll collection and Mum's disco fever. It's also as daggy as it was back in my childhood when it would play on 101.7 WSFM Classic Hits in Sydney where I grew up cruising around the 'burbs. Probably explains why I'm so comfortable with Great rack and an empty club reverb sometimes getting awkwardly uncomfortable.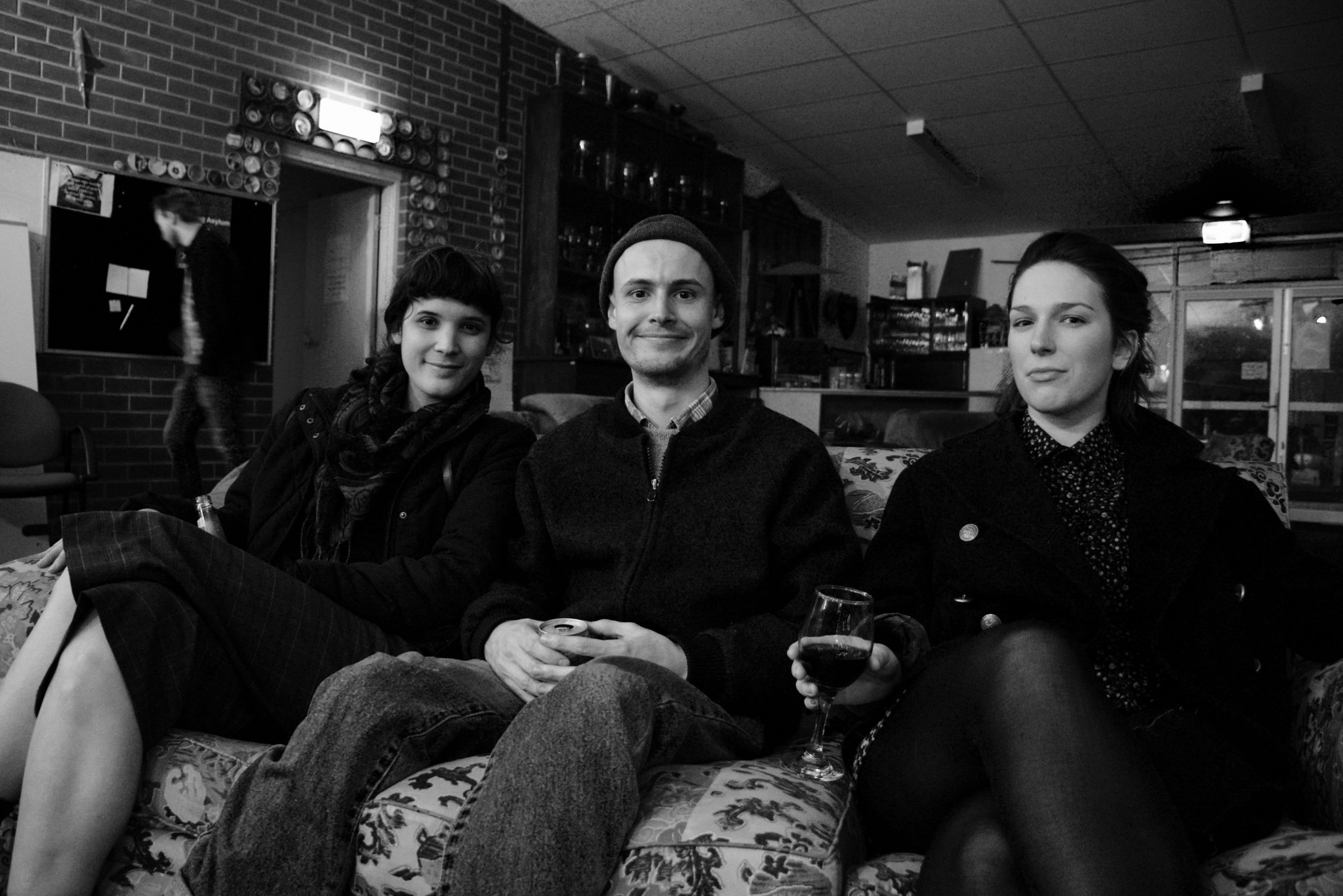 Check out Great rack and an empty club reverb above, and catch them this Saturday, June 2nd, as they launch the album at Siteworks, Brunswick.