Speed Dating
Speed dating this week with spacey pop-rockers PLANET, ahead of their Waking Eight EP tour, Melbourne based graffiti artist (AEON)/Fine artist Tom Gerrard and artist/sign painter Nathan Pickering ahead of the final weekend of their group show 'No Days Off' down at RVCA corner gallery.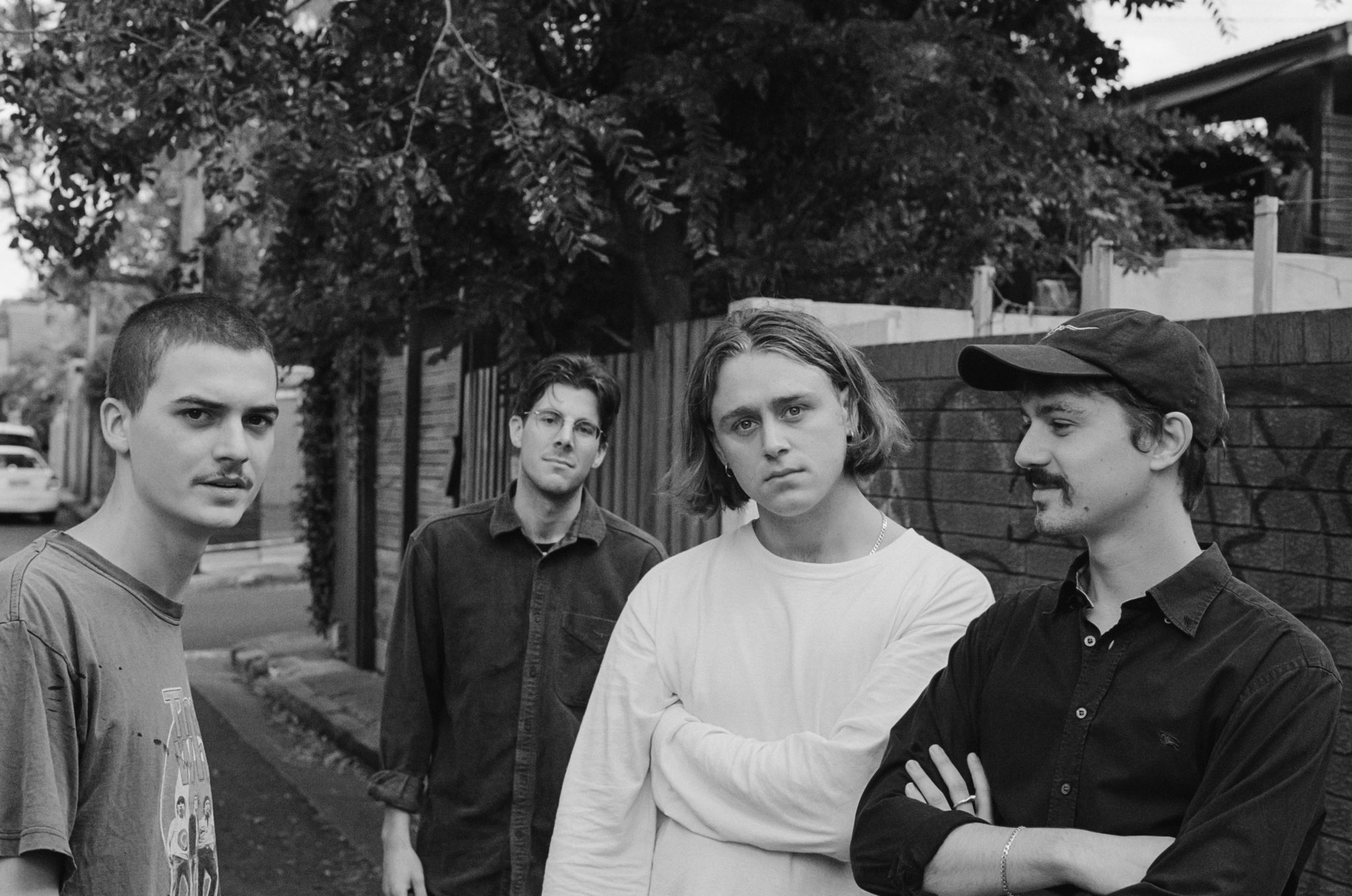 PLANET


Where do we know you from?
You haven't heard of us. That's what makes us cool.


What do you do with yourself?
Load heavy gear in and out of venues mostly.


Go-to Subway order?
Cookies.


What makes you nervous?
Questions.


Tell us something your dad says about sports.
"That's the trouble with Arsenal. They're always trying to walk it in."


I think having a favourite number is dumb and unnecessary - what's your favourite number?
I totally agree. Mine's 8.


What's your perfect Sunday?
In between Saturday and Monday.



Tom Gerrard


Where do we know you from?
I guess painting on the streets and doing art exhibitions around Melbourne.


What do you do with yourself?
I'm fortunate to be a full time artist. I go to my studio every day and make paintings. I also try to travel as much as possible to seek out inspiration for my art and have an adventure. While I'm traveling I usually paint on the streets and get my work seen by a new audience. I also do a weekly art podcast called Bench Talk.


Where's the sneakiest street art location you've painted?
The sneakiest ones have been on the train lines and in the train yards. But the ones that have been the most adventurous have been in different parts of the world. I painted 35 murals in India over a couple of months. They were a lot of fun and I wasn't sure how legal they all were. But nobody seemed to care too much. The only trouble I had was by a police officer in Mumbai. But he was more interested in getting money out of me instead of locking me up.


Tomato sauce in the cupboard or fridge?
I've given it up. Too much crap in it. But when I did use it, I'd usually keep it in the fridge.


Have you ever broken a bone?
Yeah. I was really drunk and went to see my friends death metal band 'Blood Duster' play. I was in the mosh pit and someone stomped on my leg and broke it. I hopped out of there and went to the security guys and asked them for some help. I had my arm over two guys shoulders and they walked me out the back, opened the back door and threw me out into the laneway. I was lying in a pissy laneway in the rain. It sucked. It was at the Hi-Fi bar. I've never been back there.


Handlebar moustache or goatee?
Handlebar moustache. For sure.


What's your perfect Sunday?
Playing records and drawing in the morning. Then cruising around on my bike with some mates looking for spots to paint. Then having a nice meal with my wife and watching a film.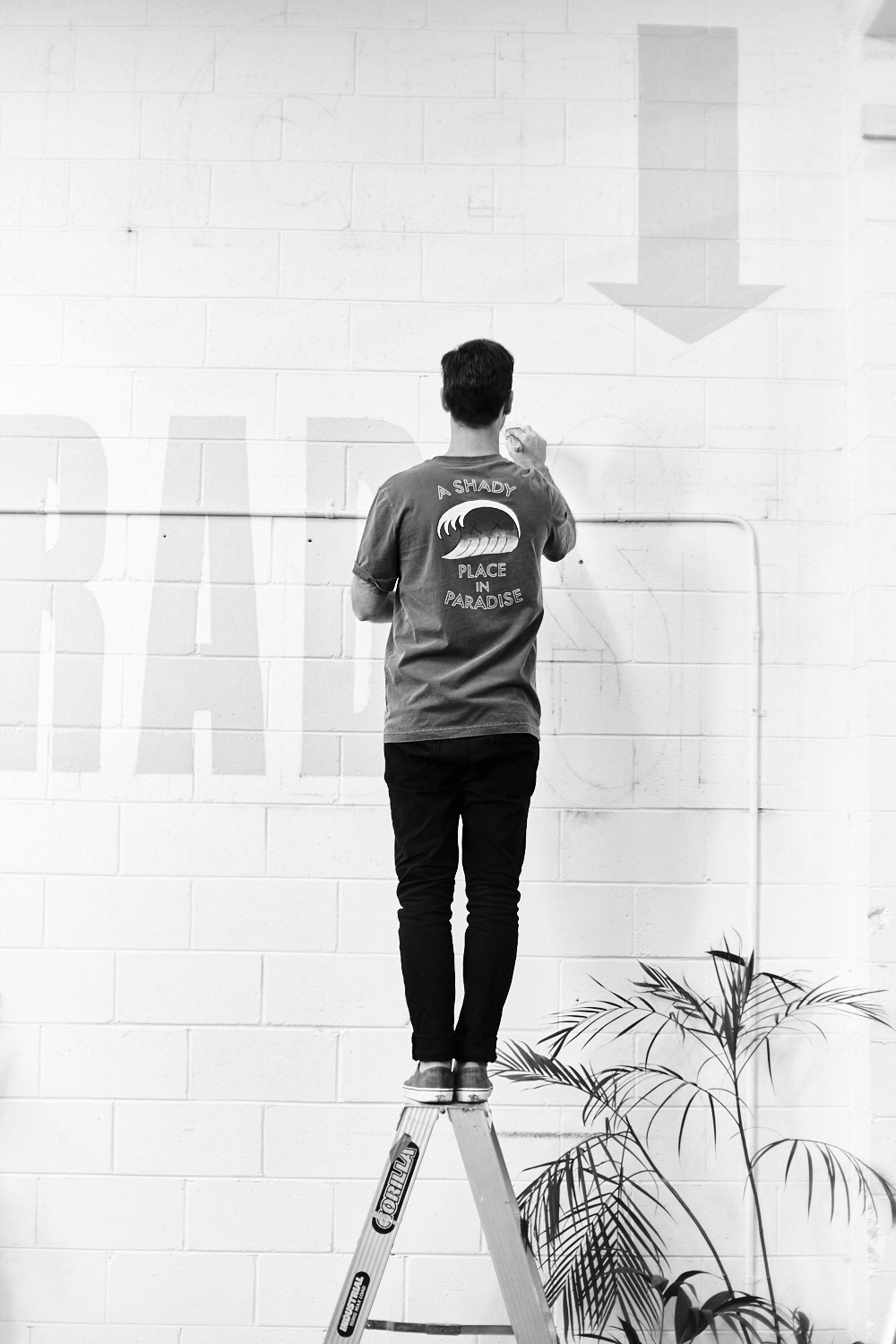 Nathan Pickering


Where do we know you from?
Sydney based artist/sign painter.


What do you do with yourself?
Beach life!! Living at the beach I'm in the water most days all year round. If I'm not working on personal art or commission pieces, I'll be painting signs and murals for commercial businesses.


What's something you've been really proud of lately?
Wifey, and the two little boys.


Got any life hacks?
Froff hard daily.


How much screen time is too much screen time?
Nightime off...


Stay in school?
School wasn't for me in terms of school work but I loved hanging with people, met a lot of good contacts that I still have. Everyone's different, do your thing.


What's your perfect Sunday?
Hanging with the family, surf, bbq, beer, sun, yew!