Visuals / Bedtime Stories
Bedtime Stories - Zac E Tea
You might've caught some of Zac E Tea's distinguishable illustrations across various album artwork for the likes of local bands Hobsons Bay Coast Guard, Picket Palace or Splendidid. His growing collection of album artwork and posters are all vastly different, but immediately recognisable through underlying tones of nostalgia and surrealism. Playful, dreamy illustrations are paired with washed out pastel colour palettes and vivid typography.

We were lucky enough to quiz Zac about some recent personal work and get an insight into his dreamy illustrations.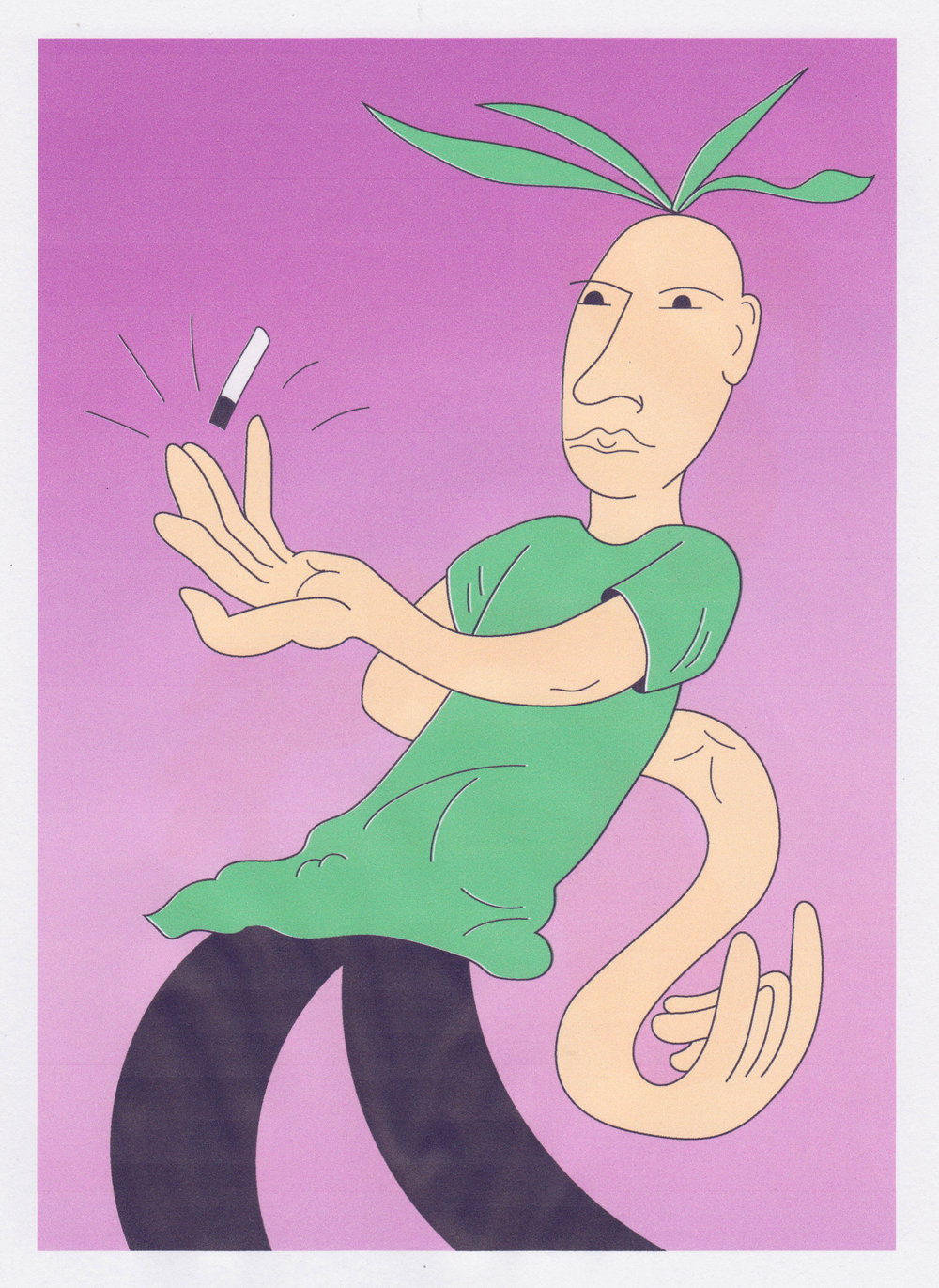 Tell us a story about this image.

This one was a printing test, a grey lead drawing I had on my wall for a while. I wanted it to look like an old comic or printed like a riso-print (but I can't afford that just yet). So instead I printed the same piece of paper four times for each colour, then scanned it back in.


How many decks a day?

Ciggie Boi is just your regular rock dawg who is itching for the band to finish so he can go out to the smokers to scab a champ ruby off some 'dead set' legend. He has trouble opening doors though 'cause his arms don't have bones. He has a single cigarette dispenser built into his fridge so no decks needed.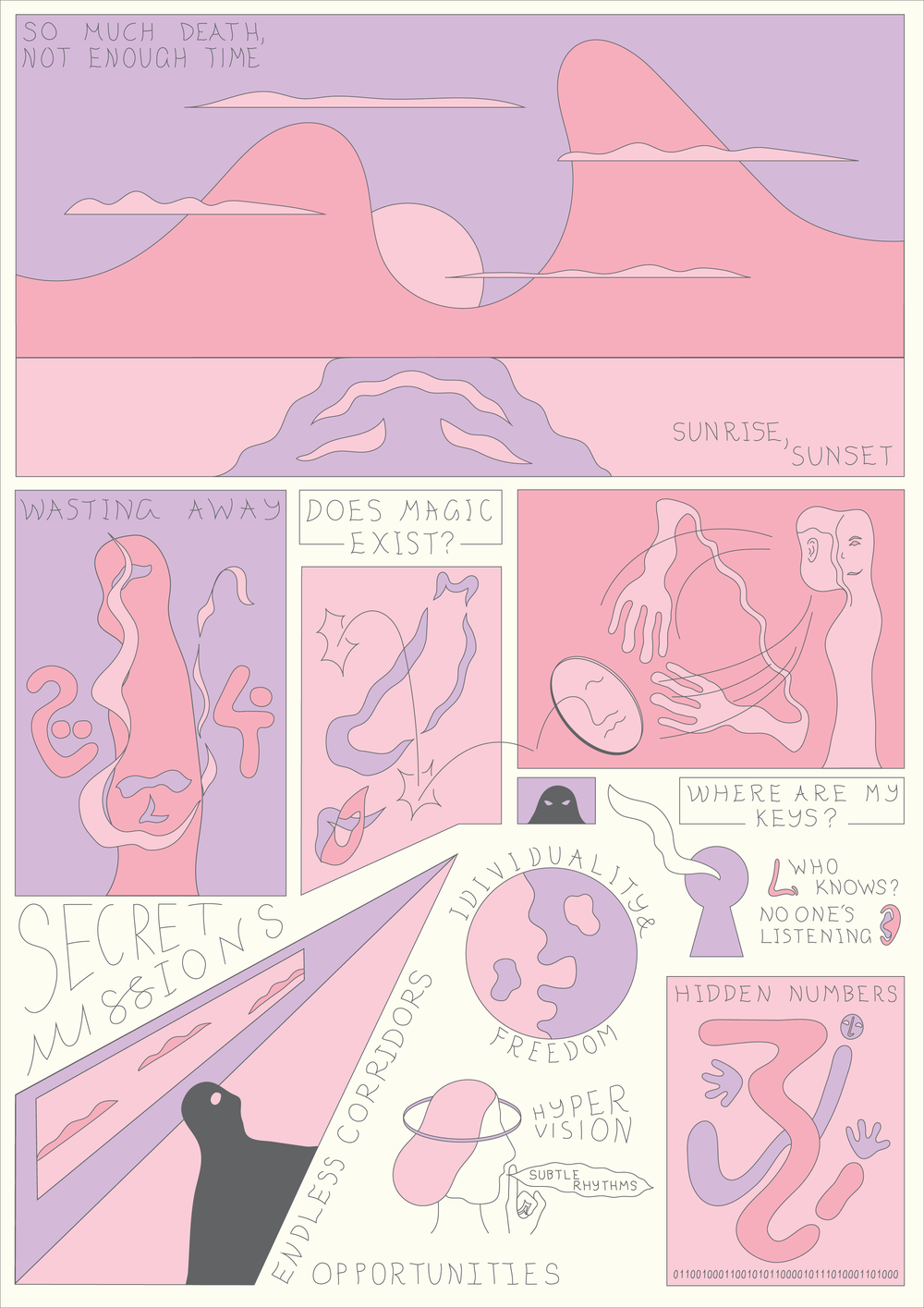 What about a story for this piece?

This one is special to me, because it reminds me of Vienna where I made it. I was staying in at my friends apartment while she was in Melbourne so we did the old switch-a-roo. I was also watching a lot of Naruto and hanging around massive graveyards. I would love to delve into this style more, because I don't usually add text to my work. I think I started it saying 'I'm going to do something serious for once' but then after the first panel it turned into more comical streams of consciousness. I switched around from writing an obscure sentence then drawing something to it, or drawing a random shape and trying to see what it reminded me of.


Bedtime at sunrise or sunset?

Definitely sunrise! Be a bat! 'Everybody loves the moonlight'.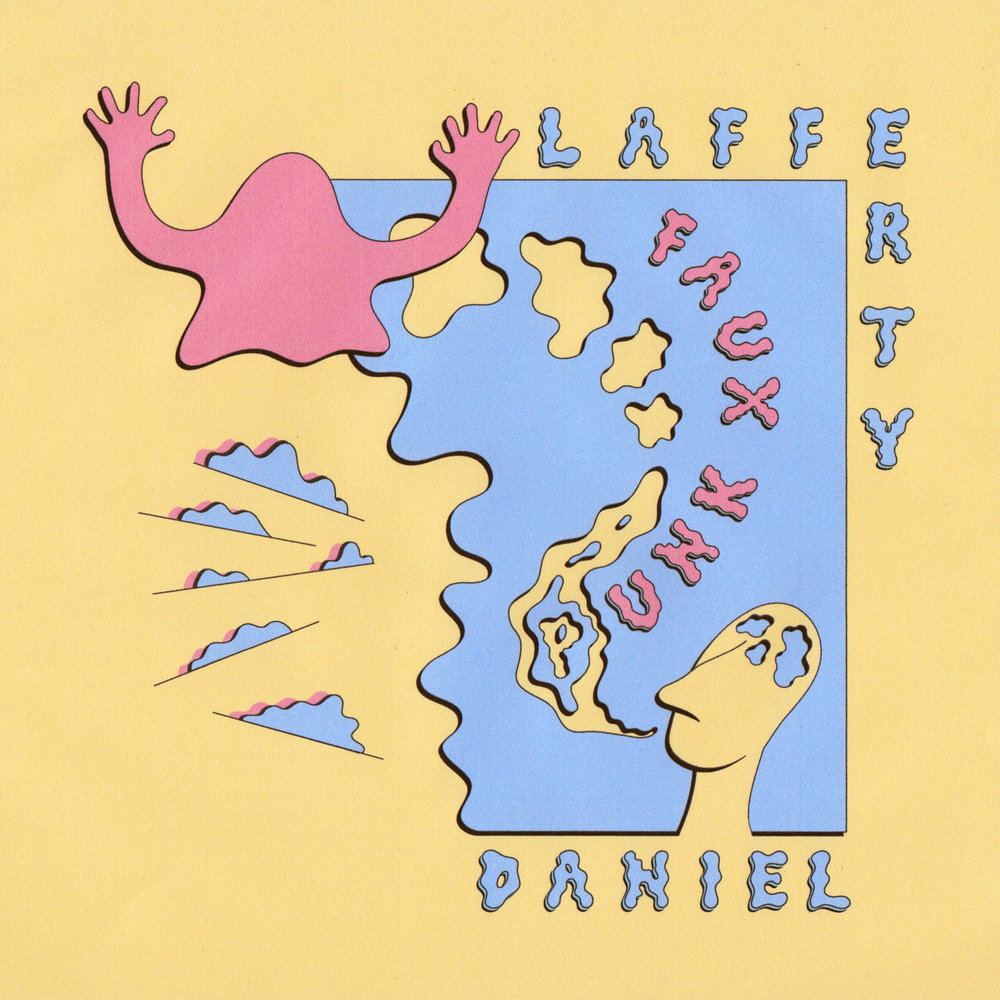 What about a story for this one?

This was my first commission, but I think I also begged Jack (Lafferty Daniel) to let me to make his EP cover. It's a simple design but I probably clocked up 50 hours making it, I didn't really know how to use Adobe Illustrator at that point (I still don't hehe). I had also never made an album artwork before, but bless Jack for trusting me. Working with Jack was cool 'cause he said I could do whatever I wanted, the only direction being 'mildly trippy'. 'You don't want to go full trippy' He said. This EP is the best but is actually still unreleased (you saw it here first)! It's super fast and fun and comical, inspired by The Simpsons and Casper the Friendly Ghost.


Do you believe in ghosts?

I've seen Casper the Friendly Ghost so yeah I won't stop believing now.



Check out Zac's full collection of work over on his website.