Music / Premieres
Video Premiere:
Zak Fleisher - GLU
A must see for fans of wonky country jangle and pyromaniacal koalas punching darts – the new video for Zak Fleisher's 'GLU' is a whole lot of fun. Taking his self-described style of 'gunk pop' and thrusting it into the realm of country, Fleisher creates four minutes of summery groove built on a loveable acoustic twang.
Once a native of Western Australia, Zak migrated east over a year ago and hasn't looked back since - releasing his first solo single 'Decisive' last year and diving into the Melbourne gig circuit. Hot off the press, the catchy 'GLU' and its quirky video are Fleisher's second solo offering to the world.  

After the soothing sound of a needle drop, 'GLU' kicks straight into the chugging guitar work and lazy rhythm section which form the bedrock of the tune. Zak's sweet melodies jump in soon after and take charge of the song - leading the guitars off in various directions, but always finding their way back to the original chug. Throughout the song, quirky turnarounds and sombre slide guitar further the country tendencies of 'GLU', the latter reflecting the melancholy theme of the song: Zak's desire to be a better part of his own relationships. 

The clip for 'GLU' displays one such relationship, a deteriorating friendship between Zak and his (fictional) koala friend Kay. Despite growing up together (potentially sharing a pouch?), the two mates begin to take different paths as Zak spends his days studying and Kay seems to dedicate most of his time to sucking back ciggies and flicking their butts onto highly flammable substances. Fading away with a melancholy arrest scene and some tasteful shredding, 'GLU' leaves us dreaming of summer and wondering where a criminal koala is taken (the zoo?).

To celebrate the release of the 'GLU' clip we had a chat with Zak to find out more about the tune and its video.


TJ: Hey Zak Fleisher! Tell us a bit about yourself.

ZF: By day, I'm your normal average Aussie white collar worker, working as a credit analyst for one of Australia's premier Mortgage Brokers (which I love). By night, I am a goofballing muso who loves footy and especially coffee! Made the move east over a year ago and don't regret a single minute of it. Life is scary, as is growing up, but it can also be the most fun you've ever had.

You grew up in the wild wild West, but you've also taken your tunes to the other side of the world - did you learn anything worthwhile on the way?

I learnt that the music industry is a tough world. It's very hard to have a passion as your job and it's even harder to make your passion your job. There are some great people out there who help you as a fellow musician (which is what we expect!) but there are also people out there who are looking for a quick buck. I learnt that it is important to have a good life balance and to never be ashamed of how different your worlds might be (for me, commerce and music). I also learnt that the most important thing in any form of creativity is to truly enjoy it. I went through a stage of not enjoying playing and the pressures of "trying to make it". Once I put it all into perspective, I began to love making, playing and being involved in music.

If I'm correct, you play all the parts on your songs - can you quickly talk us through your writing and recording process?

This is an exact breakdown of how I make my music. I always start on a guitar. Write the basic chords, chorus, bridges etc. Then I record this on my phone voice memo. Once I do that I then write lyrics. I then play and sing the song at the same time to make sure it all flows nicely. Then I do my own home recording/demo to work out the other parts! Once I have my demo down I go to someone who actually knows what they are doing (huge shout out to Studio Bee and my man Peter Bee) and we lay the track down properly.

For my specific content/lyric writing, I have tried to steer away from generic topics and write about the things that impact my life. The upcoming debut album Retro Vulgar is a concept album of sorts which tells my take on the modern portrayal of love and the cycle it is for an adolescent living in modern society (it takes a few turns!). It can all be a bit gross, but you wouldn't have it any other way.

Your latest single 'GLU' is quite a lovely track. What's the story behind this one?

Thank you for the compliment (I think I'm blushing), 'GLU' is about trying to be a better person in all sorts of relationships, whether it be a lover, friend or family. At the time of writing this, my now ex-girlfriend and I were going through some trouble and I tried to internalise and work out what could be the source of this. I thought that maybe I don't treat everyone as they should be treated and that maybe I could be better in the relationships in my life.

The clip for 'GLU' features the arrest of pyromaniacal koala - what's the go here, is this symbolic or based on real experience?

Unfortunately, not a real story. I wish I had a koala that was as humanly conscious as Kay (that's the Koala's name). I love the concept of abstract things portraying human emotions and interactions (as seen on my previous video for my track 'Decisive' #mop). The idea was to show how two people can be close, but as they get older their paths can go in separate directions. Me and Kay were best pals growing up. Kay got a little extreme. I stayed a bit more conservative and this causes fractures in our relationship which ends up with the dissolution of our friendship. I think this sort of scenario applies to nearly everyone. We have all had those relationships in our life that have grown apart for various reasons. The pyromaniac side of Kay stems mainly from Tim and Lewis! They both like fires (especially because Tim, like me, is a bit of a blood nut!) and I was like, sure haha.

What's next for you? Anything for us to look forward too?

Me and the band (Zac, Ty and Mic, shout out fellaz, you are the fucking best!) are going to be playing a few cool shows around town. Hopefully we lock something in soon and you can catch us!

The next single off the album to be released is the track 'Mean', which is more of an AM Arctic Monkeys meets Tame Impala/Black Keys vibe (very different!). I've had this in the woodwork for a long time and I'm excited to release it.

Debut album Retro Vulgar out before the end of the year!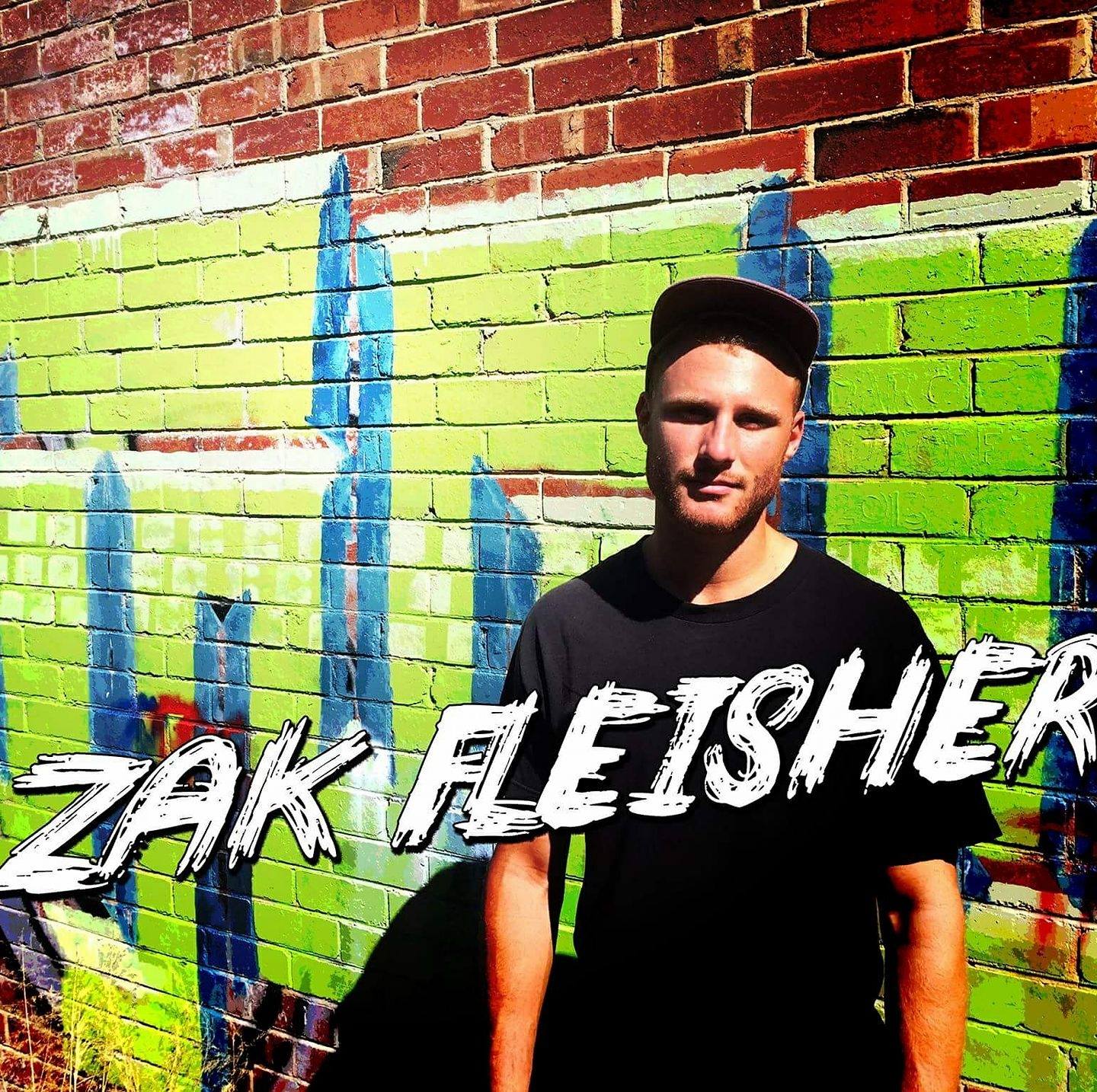 Check out the new clip for 'GLU' above, and follow Zak on Facebook to keep up to date with everything he's got going on.