Music / Premieres
Premiere:
Dark Fair - Distance In The Line
Melbourne alt-rock duo Dark Fair have just dropped a new single and we're stoked to be premiering it for them today - 'Distance In The Line' is a blast of invigorating yet poignant post-punk, tied together in an explosive wall of sound.
Despite forming back in 2012, Dark Fair have spent the last years with their cards very close to their chests. However, it's safe to say that anyone who managed to catch them at any of the impressive shows they've been included on over the years would have been blasted by their blown-out grunge pop. Finally, with their debut release just around the corner, everyone else is getting the chance to find out what the fuss is all about.

Opening with the screech of feedback, 'Distance In The Line' suddenly blasts open with a frenzied guitar backed by driving drums, before vocalist Ramona Moore takes the limelight with her captivating voice - it's barely been 20 seconds and we're already slammed with a visceral wall of noise. Things pull back slightly at the verse as the guitars gleam and sprawl, while the vocals move between sounding commanding and powerful to spacey and ethereal.

Lyrically, we hear Ramona switching between the different personas involved in mass shootings, and with each chorus as she chants "hey, wait, what you gonna do when I come", the impact only gets more and more powerful. Finally, when 'Distance In The Line' shifts and opens up at the outro, with a euphoric melody and exhilarating guitars, Dark Fair perfectly blur between light and dark and we're left feeling energised yet overwhelmed by the enormity of the track.

It's an pretty exciting time for the Dark Fair crew with their debut album well on its way, so we caught up with the band to find out all about the new single.


TJ: For the uninitiated, want to tell us a bit about yourself?

DF: We from Dark Fair are Ramona (vocals and guitars) and Ellie (backing vocals and drums). We started playing together in late 2012 in Melbourne and have bonded over our love of garage, chocolate mint slices and sometimes heartbreak. We have had a fun road so far, playing with some of our favourite artists like Sleater-Kinney, Camp Cope, Cable Ties, Veruca Salt, Jen Cloher, Spiderbait and Adalita. 

People say our music is a bit edgy but still a bit catchy too. Usually, when we play live it's just the two of us but recently we've added another guitarist and a bass player to our gigging rig. We've just finished working on our next release and it's a rich dessert of guitars, beats and some pretty intense themes. It's probably rated PG for adult concepts.   

The new single hits pretty hard. What's the story behind 'Distance In The Line'?

'Distance In The Line' is definitely one of our most intense songs. The song is really about mass shootings. In particular, the violence that has occurred in Syria, and the 2015 Sousse attack on the beach resort in Tunisia which killed thirty-eight people. We would like to see an end to gun violence and that includes the US, violence towards women in Mexico, Syria, and anywhere really. The song isn't making a comment about ideology either. It's just about the harrowing impact of violence. It's about the absolute destruction and horror for victims and survivors. 

You've been playing around town for a little while now, but only just gearing up to release your debut album - how is everything feeling in the Dark Fair camp at the moment?

We self-funded the production of the album and to do that isn't easy. Both of us have day jobs and we then have to find the time to record. The album was a big process. We could have done it sooner and just kept things really simple but we decided to really put as much into this as we could. After we finished the recording in the studio, we had a small break and then had a listen. Adalita who co-produced the album with us and Marieca Page, suggested we keep going and really enrich the songs as much as we could. So we did, and we ended up with something we both feel proud of. 

We are very excited to be out playing again too. There's no way we could have kept gigging and recorded. We just don't have that luxury in our camp.  

You also recently played as part of Melbourne's Changes festival - how was that experience?

This was a definite highlight for us. We have joined the Poison City Records crew and are just so stoked. We got to do the gig with some of our favourite local bands like Moody Beaches, TV Haze and Cable Ties. All the bands were watching our showcase too. We were a bit nervous but it was very, very exciting. 

How's the rest of 2018 looking for Dark Fair?

We have some more shows coming up which we can't announce just yet, and we will also be gigging up in Sydney and Brisbane later this year.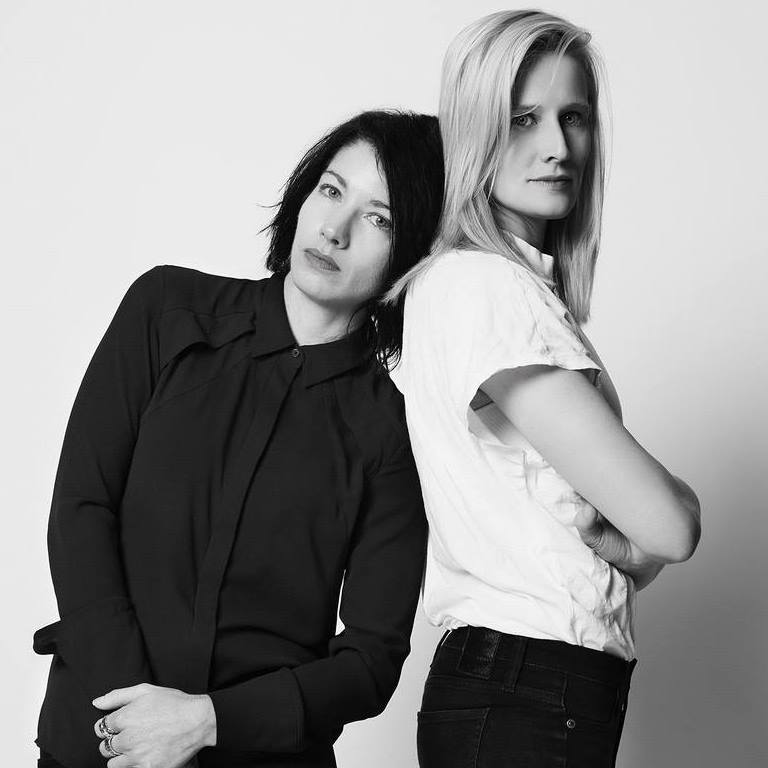 Have an listen to 'Distance In The Line' above, and with their debut album just around the corner, follow Dark Fair on Facebook to keep up to date with all their happenings.