Music / Premieres
Video Premiere:
Way Shit - Yarraville Mums
Hailing from the west, self touted "Footscray emo punk" and "the long lost grandchildren of Franco Cozzo" Way Shit have just released a video clip for their first single Yarraville Mums. It's an ode to the unique culture of Melbourne's inner west, in light of the looming threat of gentrification.
Starting out in 2017, singer/guitarist Shelley and bassist Michael toyed with the idea of forming their first band, recruiting drummer Kevin through mutual friends after uploading a demo track online. Throughout the year, they've been gigging at venues around Melbourne and since their formation, have released two singles - their first 'Yarraville Mums' in February of this year and their second (ahead of schedule) 'Don't Stab Me' in June.

These singles give us an early taste of Way Shit's repertoire, their music a response to internal questions of failure, strength, love and heartache. Songs penned by frontwoman Shelley Smith candidly explore her experiences and struggle as a woman living in Melbourne's inner west, grappling with mental health, sexuality, heartache, poverty, shitty bosses, and having to grow up too fast.

Their debut clip, directed, shot and edited by Naomi Lee Beveridge, takes us through all corners of the west, following the band through to Footscray Market, The Sun Theatre, Savers and Franco Cozzo's iconic flagship showroom. Paying homage to the rich and diverse culture within the west, familiar, raw visuals marry with Smith's honest lyrics speaking of the disparity between wealth and poverty and the juxtaposition of gentrification and traditional resilience. Following the closure of some community spaces in the inner west and, of course, the comparatively high venue concentration of the inner north, Way Shit want to make sure that Footscray isn't forgotten in this ongoing conversation.

Way Shit will be celebrating the launch of their debut clip on August 2nd at The Grace Darling with supports from Melbourne legends Shrimpwitch and Piss Factory. In addition, this gig will mark the launch of their second single 'Don't Stab Me'. This single was released ahead of schedule in response to the conversation around violence towards female and non-binary people, along with swapping downloads for donations to Women's Health West, all proceeds from the launch gig will be added to their final donation to Women's Health West.


TJ: G'day Way Shit, you guys have dived straight into releases, can you tell us a bit about the early days of the band?

Shelley: Michael has been going to gigs in Melbourne for a long while, and has always wanted to be in a band. When I met him through mutual friends we got along straight away, we started going to gigs together and he convinced me to start a band with him, as I'd been playing guitar and singing for years. It took me a while to make up my mind and what really cemented it for me was seeing Jess Locke play at the Rev one day. I had a moment that was like "the way she writes music is similar to me, I could really do this" - it gave me a lot of confidence and inspiration. Michael's partner Amber knew Naomi (our manager and guardian angel) through Instagram and our first gig was at a house party Naomi was organising. From there we met Kevin and started practising and things just fell into place. We played our first gig a month later. 

We joked that if we ever played at a "real venue" we'd get themed tattoos together, because it seemed like a distant goal. We haven't gotten the tattoo yet but we still feel privileged and lucky to play in a live venue, every time.

Can you speak a bit about the significance of this clip for 'Yarraville Mums' at this particular time within Melbourne?

We released 'Yarraville Mums' at the start of the year with a launch show at the Grace Darling, and we recorded 'Don't Stab Me' several months ago as an idea to release as a tease for the album. But when I heard about Qi Yu in Sydney and especially Eurydice Dixon in Melbourne, I felt so personally affected that I thought "we have to release this now". It's important to add to the conversation, and to keep it going. We can't just keep having vigil after vigil, something needs to be done. We didn't want it to be seen as insensitive or a gimmick, but we'd written and recorded this song ages ago, it just goes to show how relevant it continues to be, this past weekend we've just seen the violent murder of another young Melbourne woman, Laa Chol. 

What's a rough description of a Yarraville mum? I'm picturing the stereotypical Essendon mums I grew up around and now mourning for the beautifully eclectic and grungy west if this is the case.

I used to work at a bakery and saw them heaps. $800 (at least) bespoke pram, athlesiure clothes, matching Gucci bag and purse, but will argue over the price of a $4 loaf of bread. Always on the phone while their kids run wild, but will scold you for telling them off. 

With a strong focus on preservation of the inner north, what are some particular community spaces you hold near and dear to your heart in the West? Any in particular that have had a creative impact/been a strong influence to you?
The Rev, ASRC, Hotshots (RIP), Lentil as Anything (RIP), The Night Heron, Pride of Our Footscray, the 100 Stories Building and a newest addition is I.R.L Infoshop on Ashley Street.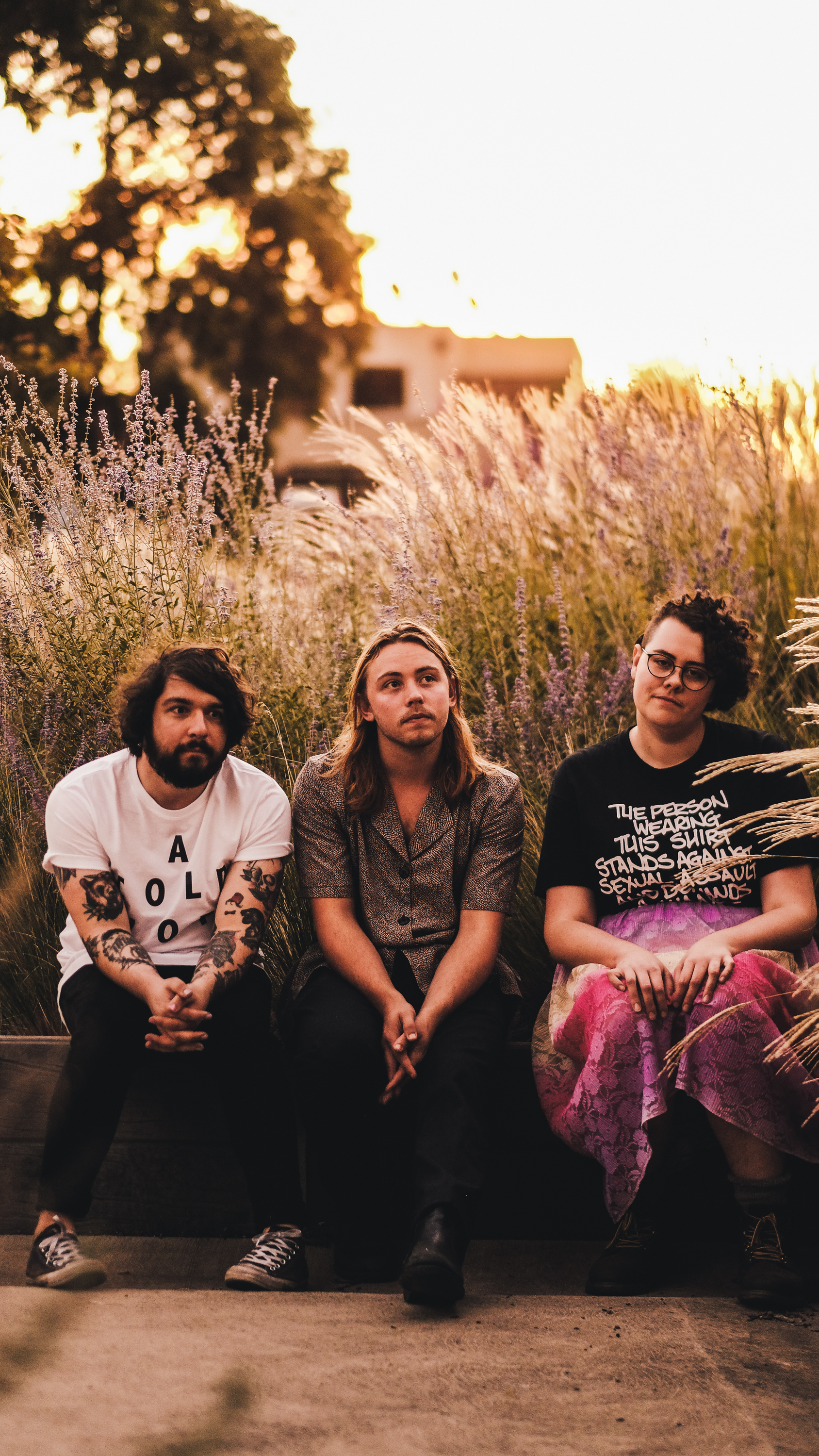 Throughout the clip, we follow you through all corners of the West - notably Footscray Market, The Sun Theatre, Savers and of course Franco Cozzo's iconic showroom. Can you talk us through the process of putting this clip together? The visuals and lyrics marry so well, delivering an honest and timely product. Was the film clip something you were conscious of early on in the songs fruition?

The song came about from my own experiences in the west but also because Michael mentioned in an offhand comment that he liked songs that mention specific places. I didn't shoehorn the references in but rather they came together naturally because of these experiences I'd had busking around the inner west.
When I first moved to the area I would busk at Footscray station so I could afford to eat, and go over to Footscray Market and buy what I could with the money I had. When I busked in Yarraville I'd earn less and face more contempt. With the references it was easy to storyboard, I just wanted to show off the genuine and deep love for my new home and all the love I have for my new found family. With Naomi directing and shooting everything it felt so easy, we knocked it out in a day and a half. When I saw the clip it felt wholesome and easy and believable and "us". We would have trusted very few people with this project but I have complete and utter faith in Naomi. She gets us. 

There's some pretty amazing cameos in this clip, some iconic faces of Footscray - Georgia Maq of Camp Cope and Franco Cozzo himself! How's the conversation of cultural preservation within the west sounding?
Shelley: As mentioned earlier we have lost two iconic places in Footscray, (Lentils & Hotshots) but I'm bolstered by new projects like IRL Infoshop (and hopefully more in the future) and that new versions of those things will fill the gaps. 
Michael: All I know is Franco Cozzo says he will tell us when he goes from Footscray and I trust him.

You've got a mega launch for this single coming up, anything else you can share with us in the pipeline for Way Shit this year?

So happy to be back at the Grace Darling on the 2nd of August with Shrimpwitch and Piss Factory to launch the single and to raise funds for Women's Health West. It's shaping up to be an incredible evening. We're also working on finalising and recording an album! We have three other shows coming up in August as well, and we're excited we finally get to play at the Rev! 
Check out the new clip for 'Yarraville Mums' above, and catch Way Shit next week, August 2nd, at The Grace Darling with Shrimpwitch and Piss Factory.