Music / Premieres
Premiere:
Ships Piano - Warmth of the Bar
After a few years out of action, local punks Ships Piano are back with another dose of frenzied garage-rock - 'Warmth of the Bar' comes full with ocker accents and scrappy charm, and we're wrapped to be premiering it for them today.
Ships Piano rolled onto the scene at the start of the decade, and immediately found a place in the hearts of local music fans with their crooked brand of indie-punk. The following years saw them gig steadily around town and release two EPs bursting with their no-frills rock 'n' roll - every track packed with blown-out guitars, chaotic doubled vocals and raucous wit. However, things eventually slowed down and with a number of overseas trips, Ships Piano slowly crept off the map.

Finally, they're properly back today with a brand new single and their debut album Treehouse in tow, and it sounds like they never left. Clocking in at under two minutes, 'Warmth of the Bar' is a scuzzy sprint of a song, driven by a rapid bassline and lo-fi drums. With vocalist/guitarist Liam Moran leading the way with his abrasive bark, guitars weave around each other and the band pound away, before the track suddenly ends.

Ahead of the band's single launch next Friday at the Toff in Town with local maniacs Picket Palace and the Blinds, we caught up with the band to talk 'Warmth of the Bar' and get the lowdown on what they've been up to.


TJ: Hey Ships Piano, what's the story?

SP: We've got a new single called 'Warmth of the Bar'. We're launching it at the Toff in Town on August 3 with Picket Palace and the Blinds. Which should be a good time. It's off an album called Treehouse that we're putting out later in the year.

'Warmth of the Bar' is a bit of a wild comeback for the band – want to tell us about the new single?

It's pretty short and sharp, it clocks in at about a minute forty, kinda like our attempt at a straight ahead punk song. It's pretty much about getting too pissed, making a fool of yourself, and the walk home after.

The band has been kicking around for a good while now, although you've been a bit off the map lately – what have you been up to?

We started gigging pretty young and put out a couple of EPs as teenagers, then life got in the way a bit. Couple of members of the band went and lived overseas for a couple of years. We've finally got it all together to put out an album now.

You've also just announced you're currently gearing up to release your debut album Treehouse, anything you can tell us about that?

We're putting it out through our own label WAMD Records. It'll come out on vinyl and digital. We recorded it at a warehouse in Fairfield with Nick Treweek and it was mixed by Paul Maybury and mastered by Casey Rice. We've been sitting on it for a while so we're pretty keen to get it out there!

What else is coming up for Ships Piano?

We're gonna do an album launch for Treehouse and a few fun shows in the summer. Then start working on some new music. We feel like we need to make up for lost time a bit!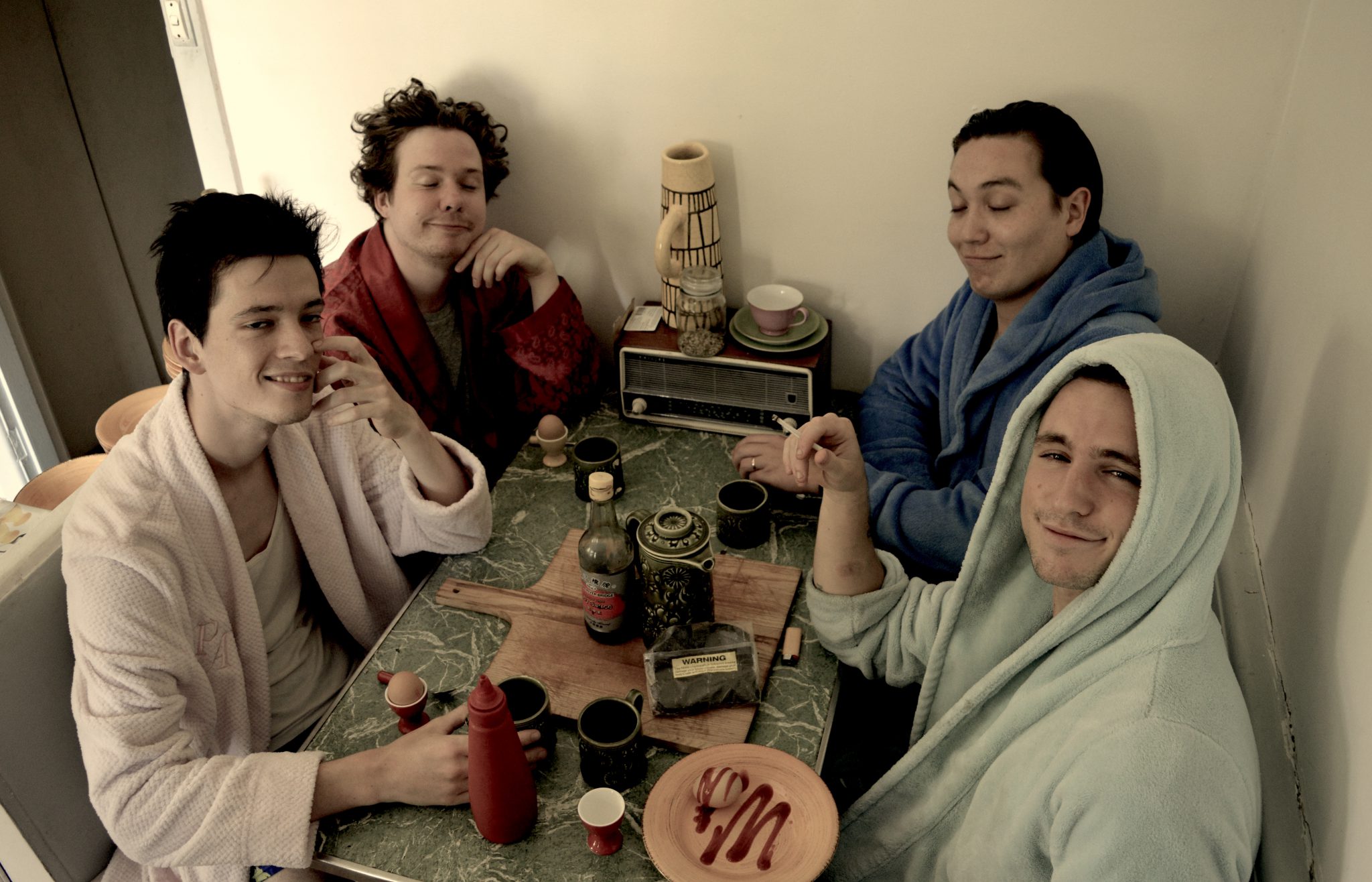 Have an listen to 'Warmth of the Bar' above, and catch Ships Piano launching the single next Friday, Aug 3, at the Toff in Town.