Music / Premieres
Premiere:
Bullshirt - Wot Cunt
Sydney punk duo Bullshirt have just dropped their debut single and it's just what you'd expect from a track named 'Wot Cunt' - clocking in at less than two minutes, 'Wot Cunt' is a sprawl of chaotic garage rock, bursting at the seams with their unapologetic attitude.
Despite having only existed for about six months, Bullshirt aren't interested in politely introducing themselves on their debut release. Following some abrupt drum clicks, 'Wot Cunt' storms out of the gate with some blistered guitars and caveman drums, packed with wild energy. The track pounds along and the band pull off some charmingly loose performances, with vocalist/guitarist Savanna Young stealing the limelight with her spirited motormouthed vocals and (for lack of a better word) colourful lyrics. Across the whole minute and a half of chaos, there's no pause for breathe and Bullshirt definitely don't care - if anything, the only regret you'll have afterwards is if you get caught singing the hook to yourself in front of your parents at a family dinner. Just before Bullshirt gear up to launch the single next weekend, we caught up with the band to find about the new single.
TJ: G'day Bullshirt, what's the story?

BS: Ayo Juiceheads! We're a two-piece from Sydney's Northern Beaches. We jam in a sweaty warehouse, like long walks on the beach and card games.

'Wot Cunt' is a pretty wild way to introduce the band - much to tell us about the track?

At the beginning we were (and still are) terrible at writing serious songs so we thought screw it, let's write a song about how much we hate lads and how we think they are the stupidest sub culture ever.

For a two piece, you make a lot of noise - what drives you towards making this kind of music between the two of you?

We try to come off as full and solid as possible. So we aim for sharp, quick and punchy tracks about things that piss us off, find funny, and just past experiences that have had an impact on us somehow.

So you've just dropped your first single and you've got your single launch next Friday, what else is coming up for Bullshirt?

Oh man, that's for us to know and you to find out We've got plenty in store. Many gigs throughout the year and maybe even a sneaky EP release... Stay tuned!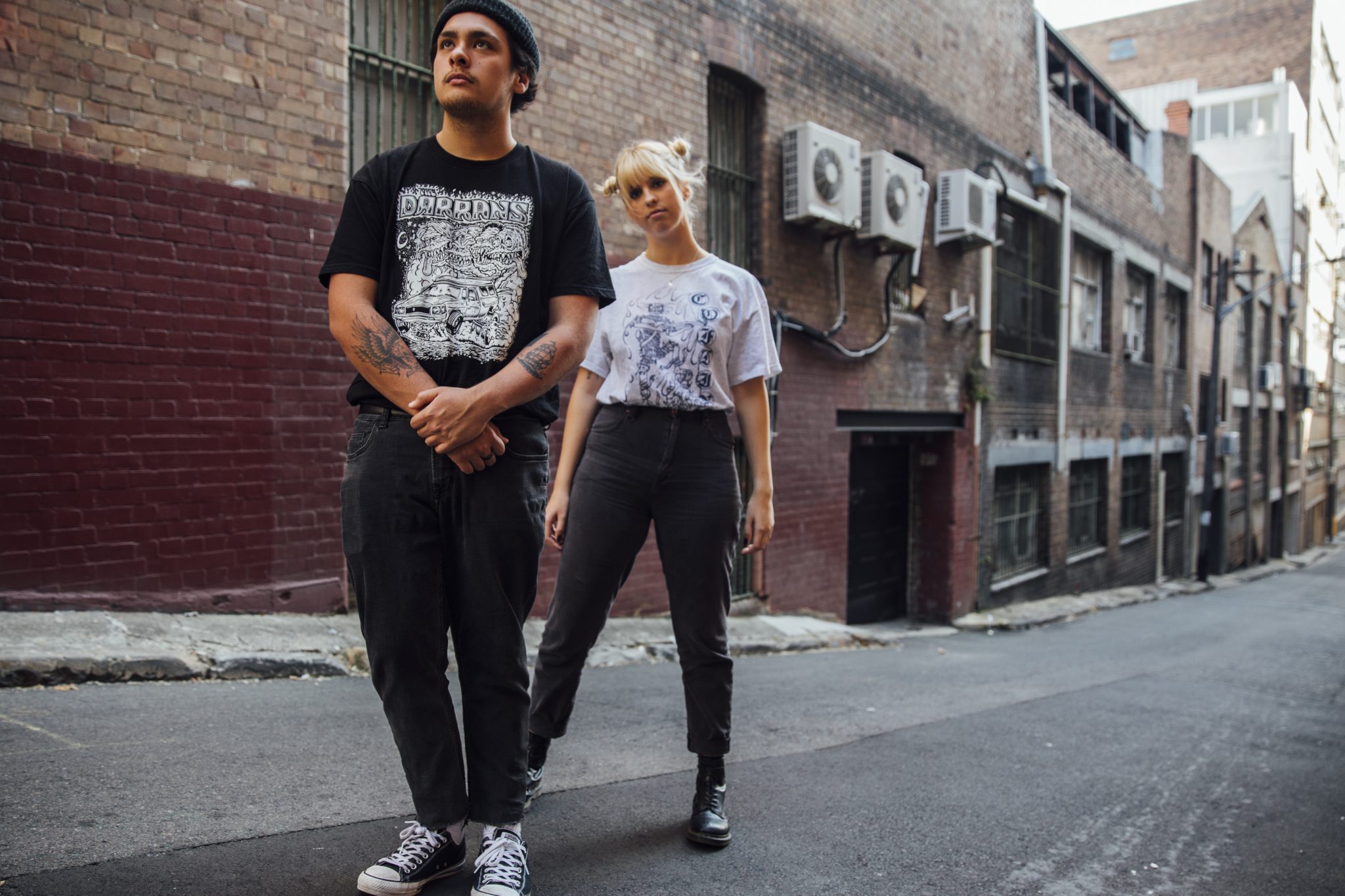 Have a listen to 'Wot Cunt' above, and catch Bullshirt launching the single on Friday, September 7th, and the Time and Tide Hotel in Sydney.