Music / Premieres
Premiere:
Shaun Kirk - Save My Soul
Shaun Kirk, who is surely up there in the 'Australia's hardest working muso' category, has just dropped his newest single 'Save My Soul' - a rolling boogie-rock belter about a Hume highway wanderer that proves Kirk still has plenty more in the tank.
Kirk's brand of folky blues-rock demonstrates an air of reassurance and authenticity that could only be acquired through a seasoned, fiery live presence. New single 'Save My Soul' is certainly no exception and if you have a scroll through the past events section of his Facebook page, it's made pretty clear that Shaun Kirk has absolutely got that going on.

'Save My Soul' is a rollicking boogie with the sort of groove that could comfortably continue well beyond the song's five minute running time, which seems particularly fitting considering the song's subject matter - a lost, forlorn man kicking stones along the Hume Highway. Accompanied by Shaun's wailing vocal style, vivid storytelling and slick-as-hell guitar playing, 'Save My Soul' continues to bubble away and suck you in in a way that'd turn the slow, meaningless walk he sings of into a strut on anyone.

We got in touch with Shaun Kirk before the release of 'Save My Soul' to get the inside scoop on the story behind the track and what the rest of 2018 holds.
TJ: For those who haven't come across your music before, wanna fill them in?

SK: My name is Shaun Kirk and I'm a blues/soul artist based out of Melbourne. I enjoy long walks along the beach, candle lit dinners and horseback riding into the sunset… But most of all I enjoy making music (and hope that others can enjoy what I make).

'Save My Soul' sounds like you're really confidently nailing your own sound. How'd the track come about?

Thanks a lot! I think that's one of the greatest complements a songwriter can ever receive. 'Save My Soul' was essentially born one night whilst I was driving home to Melbourne down the Hume Highway, returning from a run of shows up north and spotted a man in the eye of my high beam lights walking along the shoulder of the road alone in the darkness at what was a pretty late hour. Shortly after I came up with the opening line for the song "Kicking stones along the highway" and the rest was pretty much written by my imagination.

'Save My Soul' was co-produced by Nick Huggins, who's also worked with Jen Cloher, Fraser A Gorman and Mick Turner, among others. Tell us a bit about that relationship.

Wow, what can I say about Nick Huggins? Nick is one of the most beautiful, humble, generous and smart human beings I have ever met and I feel so lucky that our paths have crossed and we are now working together. His approach to making records is very organic and thoughtful, and one that can be hard to find in this day and age of digital shortcuts. When I first set out to start recording these new tracks I wanted to find someone who could help me find and produce some of the raw, fundamental tones of many of the old records that inspire me whilst pushing my music in a contemporary direction. I feel like we're are achieving this and it's exciting.

Will we be seeing this single and your other 2018 single 'Howling At The Moon' on a bigger release later in the year?

Maybe not this year but certainly next year!

Much else planned for the sunnier half of the year?

I'll be setting off on tour to launch 'Save My Soul' in November-December and then there will be a bunch of tours (of which I can't go into too much detail about just yet) early in 2019.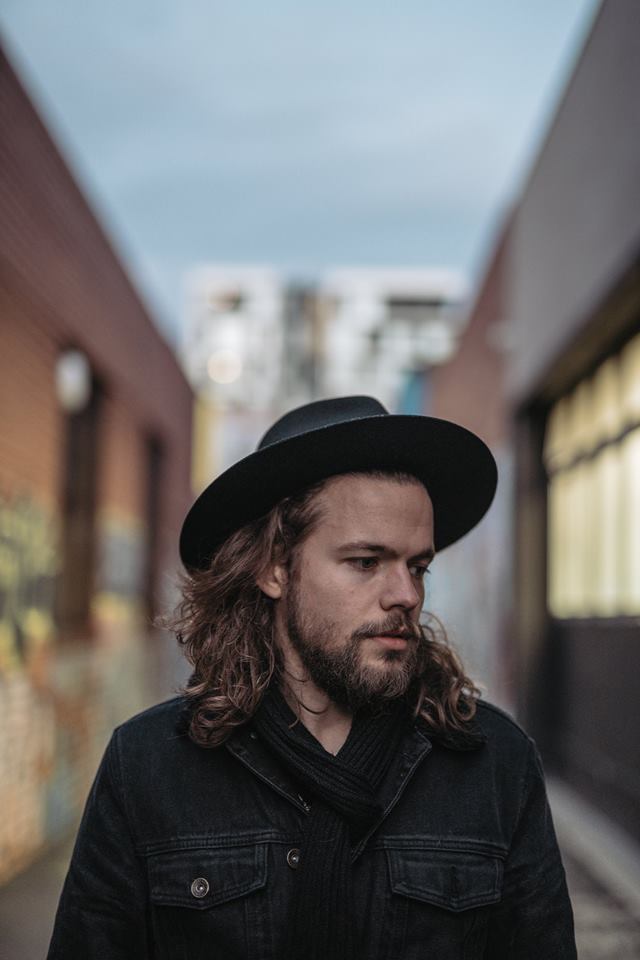 Check out 'Save My Soul' above and follow Shaun Kirk on Facebook to keep an eye on when he next swings by your town, which we predict won't be too long - wherever you are.