Music / Premieres
Video Premiere:
Dayzed - Samurai
We're stoked to premiere the brand new film clip from local dream-pop quintet Dayzed - 'Samurai' is an explosive burst of shoegaze-y goodness, and the new clip somehow transforms the band's ethereal sounds into an out-of-this-world visual trip.
Originally from the coast, and now based in Melbourne, Dayzed have spent the better part of the last five years creating atmospherical psych-rock jams, and serving them up with their signature interweaving guitar-play and lo-fi charm. They dropped their latest release Haze in October last year, which saw the band spread their wings even further with a fuller sound and cleaner production.

Appearing on Haze was 'Samurai', an EP highlight that shifted gears slightly and pushed back against their summery coastal vibes, replacing things with a darker, more sinister sound. Driven by a steady bassline over a post-punk beat, 'Samurai' opens into a sea of woozy guitars that wrap around vocalist Josh Prendergast's full voice, before the song is blasted into space with an all-encompassing wall of ethereal noise.

Today they've released a brand new clip for the song, which sees them team up with warped visual artist Amber Her Hedde. Despite being quite ambiguous in nature, the clip is immediately striking, and as the distorted visuals flicker and falter, they somehow pair perfectly with Dayzed's otherworldly sounds.

Ahead of the band's video launch tomorrow night upstairs at the Tote, we got talking with Josh to hear all about the new release.
TJ: Hey Dayzed, want to tell us a bit about yourself for the unacquainted?

D: Dayzed is a dream pop/shoegaze project Josh started back in 2013 with Max (guitarist) in Ocean Grove, and from then the lineup has rotated a bit, at one stage we were playing with a drum machine. Now we all hang around at the same house in Footscray and we're pretty happy with the sound we're creating after the addition of synths and an actual drummer.

The new video is a bit of a trip - what's the story behind 'Samurai'?

'Samurai' is the name Tinieka (keys) came up with after listening to the song when we first recorded it. She said it almost sounded like this Uma Therman Kill Bill warrior type character travelling towards a confrontation. We liked the name and stuck with it. It's definitely one of our heavier tracks and now we have a video to suit. 

The imagery also seems to match the sounds perfectly. How'd you get to work with Amber Ter Hedde and what was the process in putting the clip together?

We reached out to Amber on instagram cause she had this really cool toy camera she wanted to use that recorded to tape. Before we had anything planned we played a show that she was doing visual projections for. We just got on real well and had similar creative vibes, so we basically just gave her full creative control of the video. Lots of filming was done in studios and at gigs and things on some different cameras, but all the magic was in Amber's visual feedback editing and artistic nuances, which reflected the music quite well. We were really happy with the direction she took it in.

Samurai appeared on your Haze EP last year, what made that particular track stand out for the band?

It's our favourite song to play live as a band, I'm not really sure if people get it but that's kinda why I think it's fun. It definitely stands out on its own on the EP. When we were running through ideas with Amber, we knew that this was the song that would best suit how she works.

Rumour is this will be your last headline show for a bit as you prepare for the next stage of Dayzed. Any idea what's coming next?

We have some shows coming up over the next couple of months then we'll start dedicating more time to recording new material. We've been working on some new ideas for a while now so it will be good to get something together to release hopefully next year!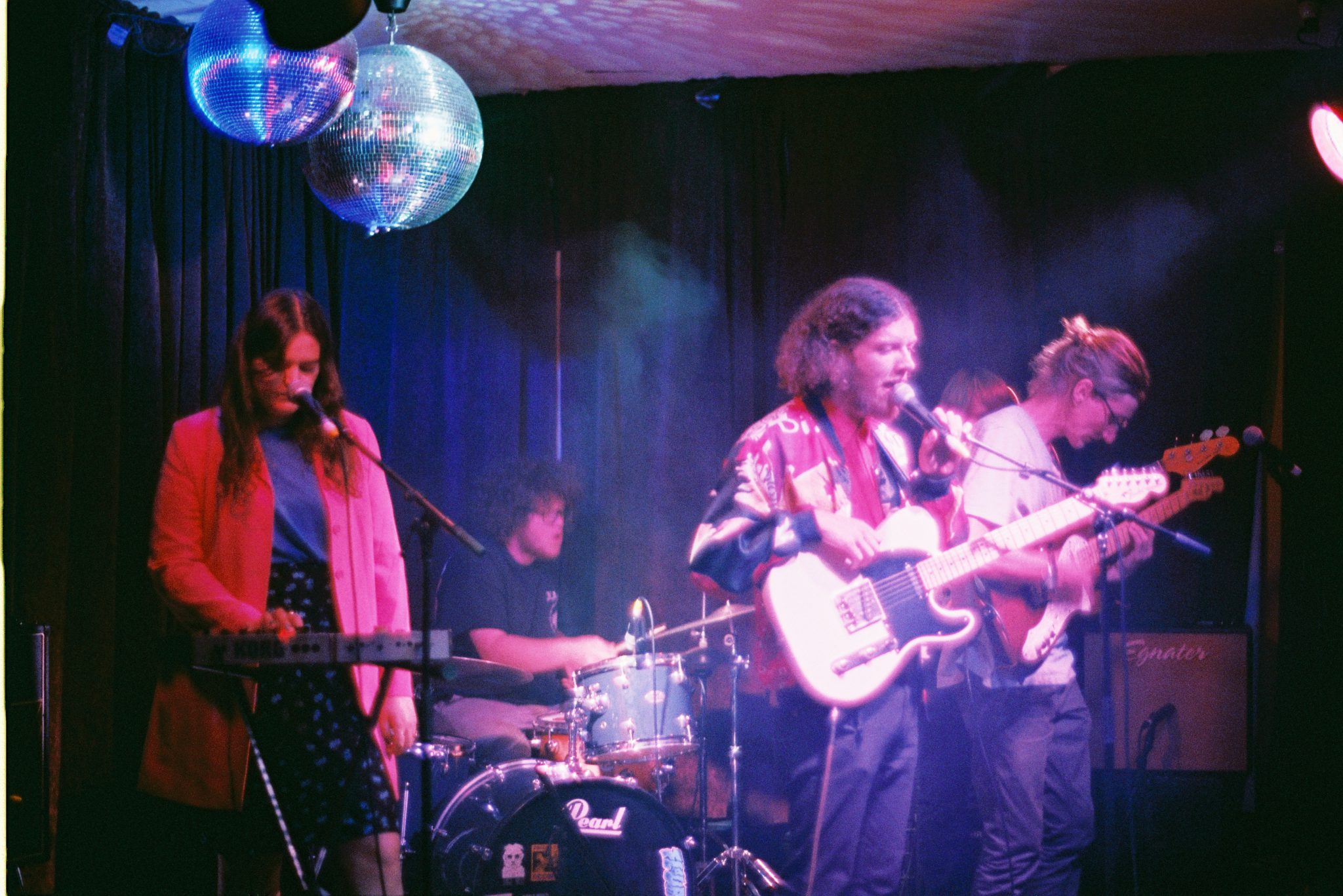 Check out the clip for 'Samurai' above, and catch Dayzed launching the video tomorrow, August 30th, upstairs at the Tote.