Music / Premieres
Premiere:
Lip Sync Chicks -
Looking For A Victim
We're real excited to premiere the brand new single from local new-wave rockers Lip Sync Chicks - 'Looking For A Victim' is a propulsive cut of no frills indie rock, full with 80s-esque glimmering guitars, pounding drums and endearing vocals.
Since forming in late 2016, Lip Sync Chicks have been steadily impressing crowds around town with their 80s influenced rock 'n' roll. They dropped their debut single 'Bad Time Child' back in March last year, which hit thick with sunny guitars and vocalist/guitarist Andy Campbell's idiosyncratic vocals, and they're back today with 'Looking For A Victim', another dose of groove heavy power-pop and the first taste of their forthcoming debut album.

Following some unearthly pulses that immediately set the tone, 'Looking For A Victim' bursts into a steady groove, driven by a pounding rhythm section while an effected guitar lays down a brooding Midnight Oil-esque lead - instantly, the track sound threatening yet drips with a clearly affable, Australian feel. Without letting the introduction overstay its welcome, Campbell's warm vocals steal the limelight and he weaves a warbled melody around the pulsating instrumentation, punctuating things with the occasional snarl amongst tight harmonies. Things shift slightly at the chorus, and the intensity subsides with chiming guitar chords and a soaring melody full with tasteful hooks. Sure enough, Lip Sync Chicks get back to business and the song drives on, this time with a dark shift full with blow-out guitar leads and dangerous vocals, before we're offered up one more chorus and the band ride the song into the distance.

If 'Looking For A Victim' is anything to go by, the debut album from Lip Sync Chicks is set to be a really raw, exciting ride. To get some extra insight into the new track, we caught up with Andy Campbell to find out where the band are heading.
TJ: For the unacquainted, want to tell us who Lip Sync Chicks are?

LSC: I think of us simply as being a rock 'n' roll band. But it's perhaps more helpful to say we're an indie guitar group with a big new-wave leaning... or something like that. I'm tempted to say mod. We have short, punchy songs, close harmonies, no guitar solos in the traditional sense. Everything is turned up. I play guitar and sing, Daniel Parsons-Jones plays bass and sings perfect BVs and Josh Coleman is the grooviest drummer around. We're from Melbourne and we've been playing since early 2017. It's been fantastic. The shows keep getting better.

You've just dropped 'Looking For A Victim' - can you tell us much about the track?

'Looking For A Victim' is probably the song that best sums up what Lip Sync Chicks sound like in 2018. It's menacing but it has a groove and a bit of melancholy. I wrote the words after a friend went missing, and shortly afterwards their body was found. It was in the newspapers, next to stories about Peter Dutton trying to make us adopt all these pathetic fears - of foreigners, welfare recipients, homeless people. All this energy wasted on hate and it was flat out unrelatable. It was confusing and still is, but the phrase "looking for a victim" kinda sums up what we were all doing, in our own way.

It's also the first single from your debut album, which must be super exciting. How's the album shaping up?

Our album is done! We finished it about two months ago and plan on putting it out in May next year. Most of it was recorded in the bandroom at a pub in Carlton. Rob Muinos from Saskwatch recorded and mixed it. Basically we just turned the pub into a studio for four days. I'm really thankful that there are great people in Melbourne who'll let bands do things like that - for no reason other than because they want to support the arts and they like to help. This city's music community is invaluable.

A few of you also play in a bunch of other impressive local acts - what lead you to start creating music as Lip Sync Chicks and where do you feel like you fit in amongst your other projects?

Lip Sync Chicks is the first band where I've been the singer and the main writer. The answer is really that I had a vision for a noisy, new wave, tough sounding guitar band. It's by no means one dimensional, but it had to sound dangerous and dramatic, and the songs had to be exciting in a live setting. I wanted flash, without indulgence.

I also play guitar with Jim Lawrie, which is a completely different thing. Where he and I meet aesthetically is the point where Tom Petty meets The Replacements. I love that too. I like that I have two very different projects on the go. It's challenging, and working within one inspires the other.

I can't presume to speak for Daniel or Josh (who plays in Gumboot), but Josh and I met because we both fill in with Baby Blue sometimes. Were it not for Baby Blue, we mightn't be playing together!

You've got a few single launch shows coming up, what else is on the horizon for Lip Sync Chicks?

At these shows we're launching a 7" 45. It'll have a b-side called 'Bring That Boy Back' and is super limited. We're still adding dates to promote this single, and hopefully we'll get to Sydney this year. We'll do another single next year before the album is out. But these upcoming Melbourne shows will be realy special. We can't wait for them.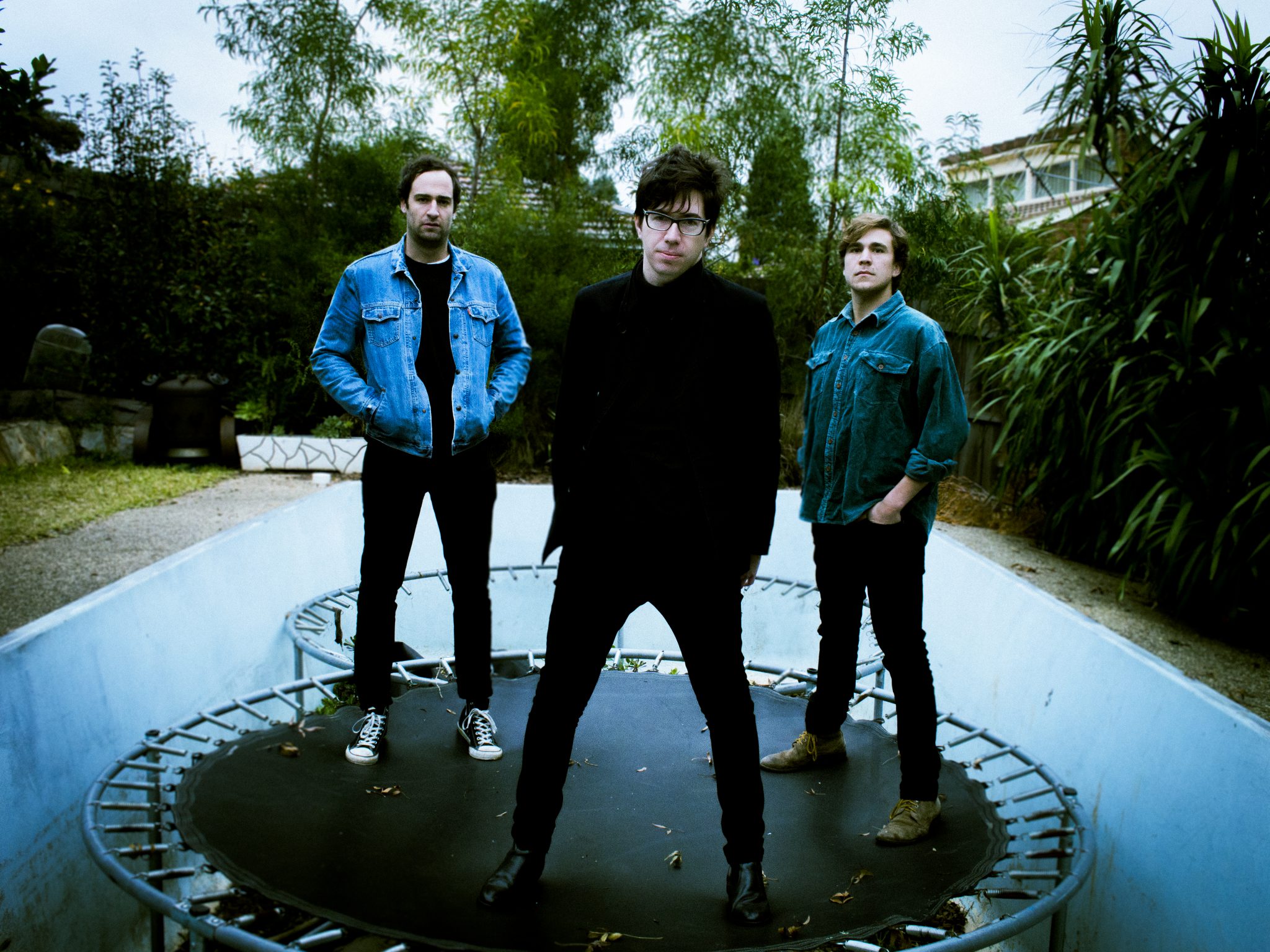 Check out 'Looking For A Victim' above, and Melbourne crew can catch Lip Sync Chicks launching their 'Looking For A Victim/Bring That Boy Back' 7" on October 5th at Rock Steady Records, or October 12th upstairs at the Gasometer.