Music / Premieres
Premiere:
The Overheads -
Only Knew Me Well
Overflowing with emotion and poignancy, the debut single from local dream-pop crew The Overheads is a ethereal burst of brooding alt-pop, glimmering full with atmospherical guitars, translucent synths, and tasteful 80's production.
Despite only forming at the beginning of this year, it's no surprise that The Overheads have been quickly building traction around town, with their glorious amalgamation of modern dream-pop and 80's inspired post-punk sounds. Their first six months of existence has already seen them score a bunch of impressive support slots alongside local favourites Jarrow, IV League and more, and now with the release of their debut single 'Only Knew Me Well', it's safe to say The Overheads have asserted themselves as one to watch in the burgeoning scene.

Lush with gleaming keys and soaring guitars, 'Only Knew Me Well' opens into a hazy wall of sound that wobbles and quivers over a steady slowgaze groove and classic 80's drums. The track instantly drips with nostalgia, however before things feel too predictable Oscar Morris' unique vocals are introduced and add a whole new flavour to the song. Heavy with emotion, his voice naturally quavers and warps as it drifts above the instrumentation, heightening the song's power with his thoughtful lyrics. As the track climaxes, layers build on each other and create a mesmerising soundscape, and different instruments fight for the limelight - one moment a guitar pokes out, the next a floating synth line - until Oscar gives one final howl and 'Only Knew Me Well' drones away.

It's a really powerful introduction to a band heading towards exciting things, and to celebrate we caught up with Oscar to find out all about the new track.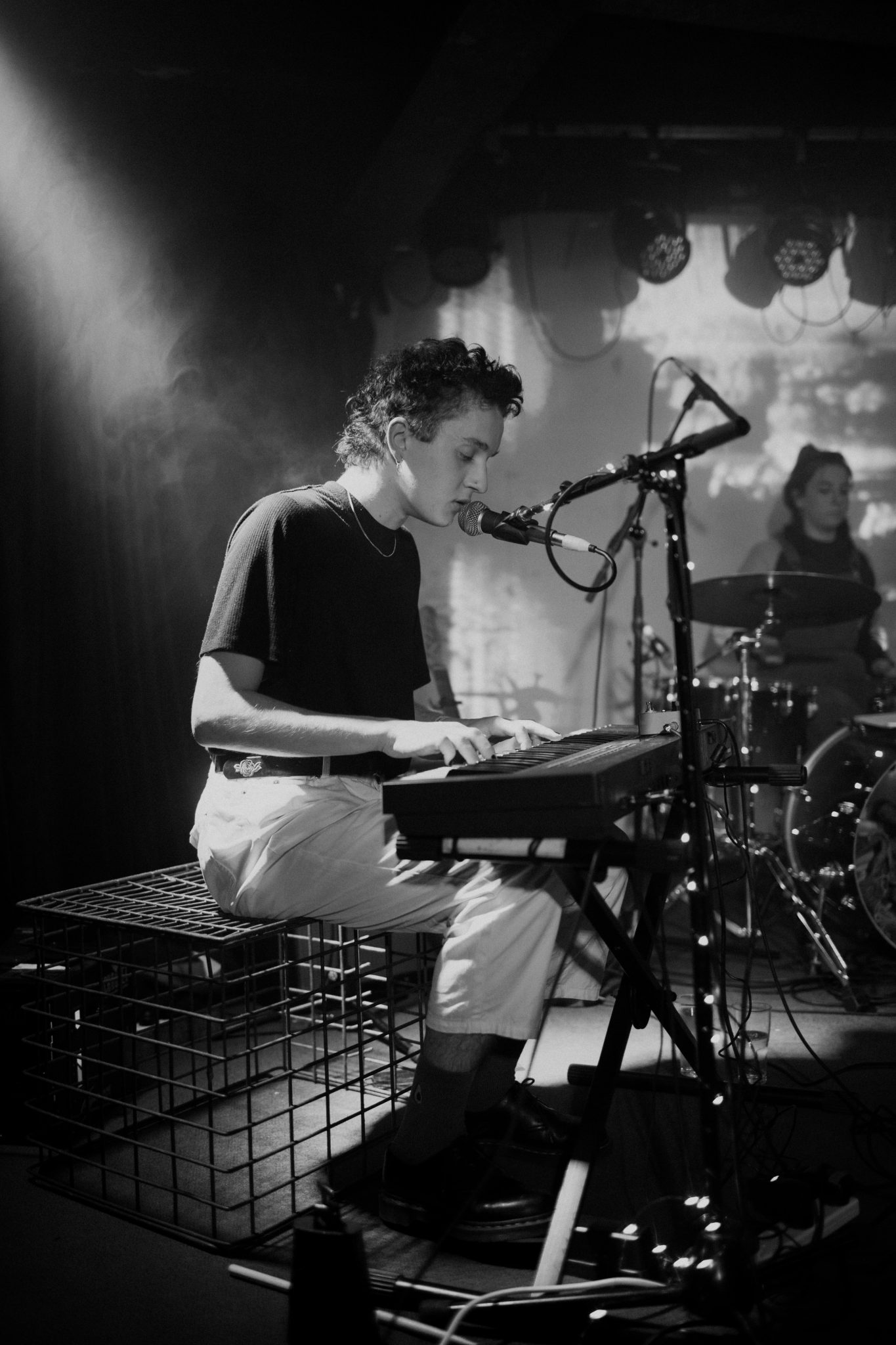 TJ: For the unacquainted, want to tell us who The Overheads are?

TO: The Overheads are a five-piece dream pop band from Melbourne, made up of Oscar Morris, Macklin Leslie, Mya Nipperess, Oli Ekserdjian and Mara Schwerdtfeger. The songs are written by me and then made way better by everyone else for a live configuration!

What's the story behind your new track 'Only Knew Me Well'?

I had a friend that I would skate with for years around my early teen years. He was in his early twenties and to my understanding, had struggled with heroin addiction for a long time. He would disappear sometimes for up to a year and be uncontactable, then just show up again, and then it would happen again and so on.

I haven't seen that friend for something like four years now and this song is about an imaginary confrontation with him. It's about not having the closure of losing a friend, a friend who may or may not be alive, and how I would deal with seeing him again if I ever did.

The new single is also off your forthcoming debut EP due out next month - anything you can tell us about that?

Yeah! We're launching our debut, self-titled EP at The Tote upstairs with House Deposit and Babey on the 19th of September. Both of those bands are among my favourites in the local scene at the moment so I'm really excited to be playing with them. The EP is five tracks of synthy goodness - dream pop seems to be the label most people are giving us, but you can call it whatever you like. I recorded and mixed it at home and my good friend/housemate Daniel Oke (Jarrow) mastered it.

There's a really cool 80's vibe in the new track - what draws you towards making that kind of music? How do you think it fits in with the local music scene?

I've always loved synthesisers, I started out trying to make music like Grimes and then when I picked up guitar I still wanted to make weird sounds and ended up listening to bands like New Order and Echo & The Bunnymen, who are huge inspirations. I've struggled a bit to find bands in Melbourne who are going for a similar sound, which is nice because it makes you feel unique, but sometimes a bit of an obstacle when organising lineups.

How's the rest of 2018 looking for The Overheads?

Good! The Overheads only came into existence February of this year and we've been so lucky to play with bands like Candy, Jarrow, IV League and pting, just to name a few! We're playing at Bushraiser on September 9th with El Tee and Moon Rooney, as well as the EP launch. We love meeting and playing with new bands plus it's always a nice feeling playing venues we haven't played before.


Check out 'Only Knew Me Well' above, and catch The Overheads launching their debut EP on September 19th upstairs at the Tote.