Music / Premieres
Premiere:
Milky Thred - Awkward
The Novacastrian three-piece have the sound of a band well beyond their years and show that off in the latest single, a jangling, fast, beach rock stunner.
'Awkward' continues the rapid rise of Milky Thred, picking up where 'Love You Everyday' and 'I'm Better' left off. The track fades in before hitting with an almighty energy, taking a steady, uplifting tempo and layering it with heavy melodies. The result is a song that's equally suited to the dancefloor or kicking back with mates. In the pauses towards the end, try to wrap your head around the idea that two members are still in high school and balancing studies with powering out indie blends.

RIley Gardiner's vocals swing up and down, narrating the relatable realities of social anxiety with a bit of a sneer and lacing the song with punk influence, particularly in the chorus. Listen out for the shifts in pace, which emphasise the more unstoppable sections and drive home this trio's big future.

We managed to get in touch with the band ahead of their big show with Hockey Dad this Sunday at the Enmore Theatre.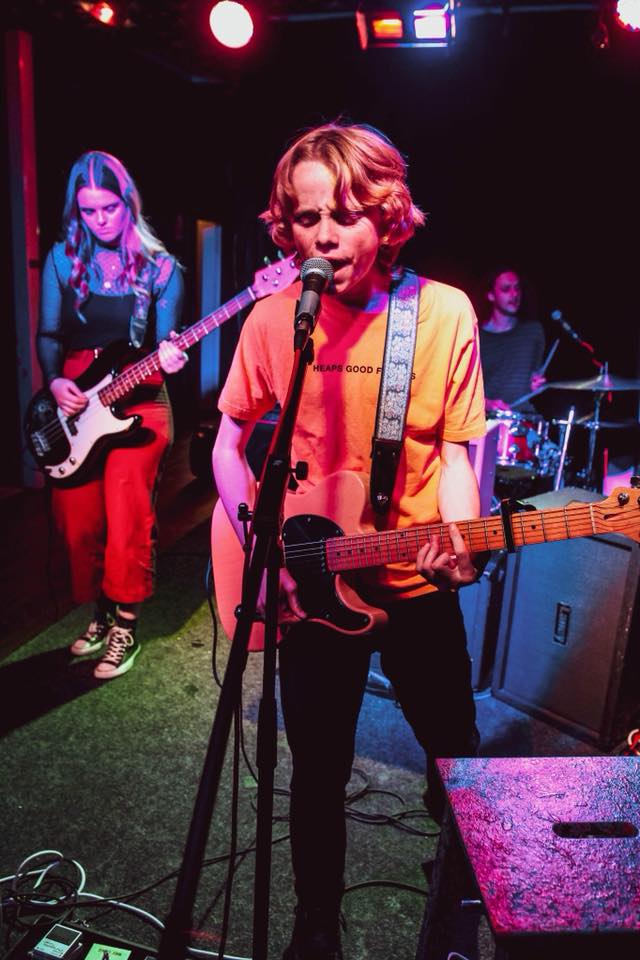 TJ: Hey Milky Thred, tell us a little about yourselves.

We're 3 teenagers from Newcastle Australia. Adrian Smith 18 (drummer), Bronte Jennes 16 (bass), Riley Gardiner 15 (guitars,vox). We formed in late 2016 as a high school project, but started taking music seriously last year when we got a lot of gigs at a DIY all ages venue in Newcastle called The Commons. Since then we put out a few singles and are going on our first tour in September/October.

A lot of your music, including 'Awkward', has a bit of a surfer vibe to it. How big an influence are your Newcastle roots?

It definitely has had an impact on our 'surfy beachy vibe' because we live so close to some of Australia's best beaches and it's much more of a laidback vibe than it would be in Sydney or Melbourne. And it's more just the music I listen to around the time I'm writing.

And how's your current tour going?

We played our first show of the tour last weekend and it was super fun! It was our first time playing in Sydney and we felt that we were received pretty well and it was good to play to a fresh crowd in an unfamiliar place. We're excited for the next few dates like playing the Enmore and also heading down to Wollongong for the first time with our mates White Blanks.

For a band so young, you guys have made some pretty huge steps. What's next?

We have a few more big supports and some out of town shows coming up, and we're always writing so you should be hearing some new tunes from us later in the year. It's so surreal to us that so many things are happening while we're still so young, so we still have heaps of time to mature and grow as a band.
Check out their new single 'Awkward', and catch them supporting White Blanks this September and October.