Visuals / Design
UGLY -
A Chat with Amber is Blue
Amber is Blue is the project of local artist and zine-maker Amber Dance, who uses their work to share what living with a mental illness is like, and encourages others to look at mental illness without stigma. This week they are launching their latest zine UGLY - a collection of work that takes a different approach from their previous illustrations and focuses heavily on written pieces. Ahead of their zine launch at The Old Bar this Sunday, we caught up with Amber to find out about the project and what UGLY entails.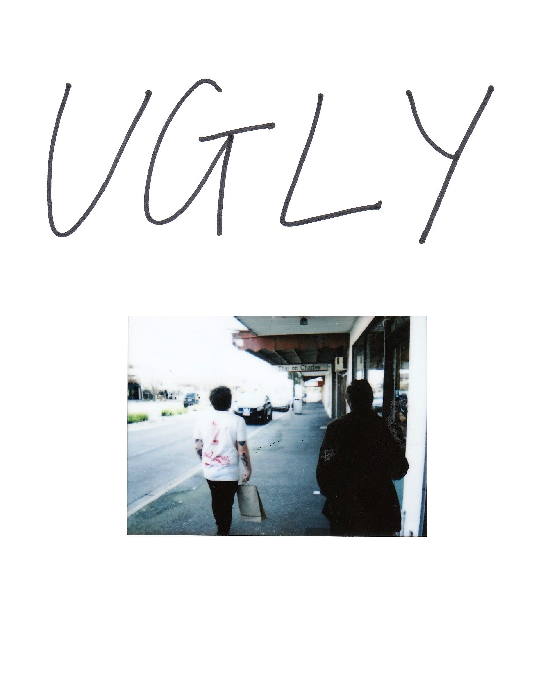 TJ: Hey Amber, tell us a bit about yourself?



AIB: I am a chronically ill artist and zine-maker from Naarm, specifically the West. I make art about mental illness to show people in a relatable and humorous way what living with a mental illness is really like and how specific symptoms impact everyday behaviours.

Despite your style being relatively simplistic, it comes packed with meaning. How'd you develop your illustration style?



Practice really. I started out doing these truly terrible drawings as part of a mindfulness exercise after I got the suggestion from my psychologist. I really enjoyed it and as my style solidified itself, so did my messages.

Talk us through your new zine UGLY.

UGLY is totally different to anything I have made before. My previous work is drawing, comic style. UGLY is mostly all writing. My friend called it a 'memoir' – it's about my life as an alcohol and cocaine addict, a r*pe survivor, a non-binary person and a trauma victim/survivor. All these things are shrouded with so many stigmas - if we just allowed people to talk about it more, it would encourage them to seek help sooner. The more we talk about things, the more normal they become.



I also really want to help anyone who is struggling through these issues and show them that they can get through it, because I did. I always say that I had no-one to help me, I had to help myself – but if someone HAD helped me, I would have gotten a lot better, a lot quicker. I want to be that person for someone.


| | |
| --- | --- |
It's pretty clear that your work is quite personal - is putting it on display a tough task?

Nope, because I know what I'm saying is true. It's how I feel and you should never be ashamed or embarrassed of your feelings. Mental illness is just like any other illness, not putting it on display would be a detriment to me.

You're launching UGLY this Sunday at The Old Bar, what's happening?

It's going to be really sick, amazing bands have agreed to play – POUT (my friend Niwa, who is my coolest friend), Dark Water and Simona. I will have stickers and hopefully a few tote bags to sell. Just hope to have a really beautiful time – I've been working on this zine for a really long time, so it will just be a relief to have it finished.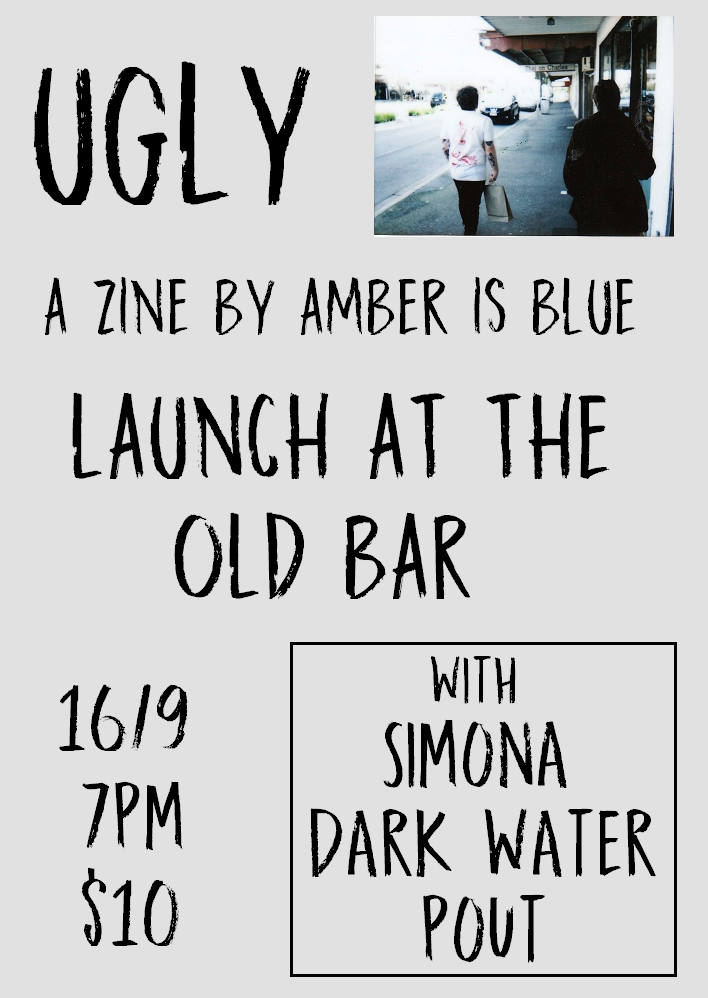 Amber is Blue is launching UGLY this Sunday, September 16th, at The Old Bar in Fitzroy, with live performances from SIMONA, Dark Water and POUT.