Music / Premieres
Video Premiere:
Hemm - Emerging With The Day (Live)
Experimental Electronic duo Hemm have been spending the last twelve months leaping from goal to goal and with the premiere of a live rendition of the titular track from their recently dropped EP, we're very excited that they're not too big yet to have a chat with old mate Trouble Juice.
Fresh off the release of the EP Emerging With The Day and signing to Tim Shiel's Spirit Level record label, Hemm's latest slice of artistic wonder is a stunning live rendition of the track 'Emerging With The Day'. Shot and directed by Rex Kane-Hart, and assisted by Dean Lusk and complete with live strings and vibraphone, Hemm have not only managed to capture the sense of real emotion that their studio recording is instilled with, but have enhanced the whole experience. With the first version of 'Emerging With The Day' building upon a field recording within a corridor of practice rooms and thickened out with lush synths, it feels like Hemm have taken the experience full circle with this new live clip. Seeing Hemm experimenting, taking risks and nailing it, only further supports our suspicions that they should be well up the top of our keep-a-close-eye-on-this-band list.

Before their show tomorrow at the Kew Court House, we got in touch with Hemm to talk us through their craft, the new clip and what's still to come.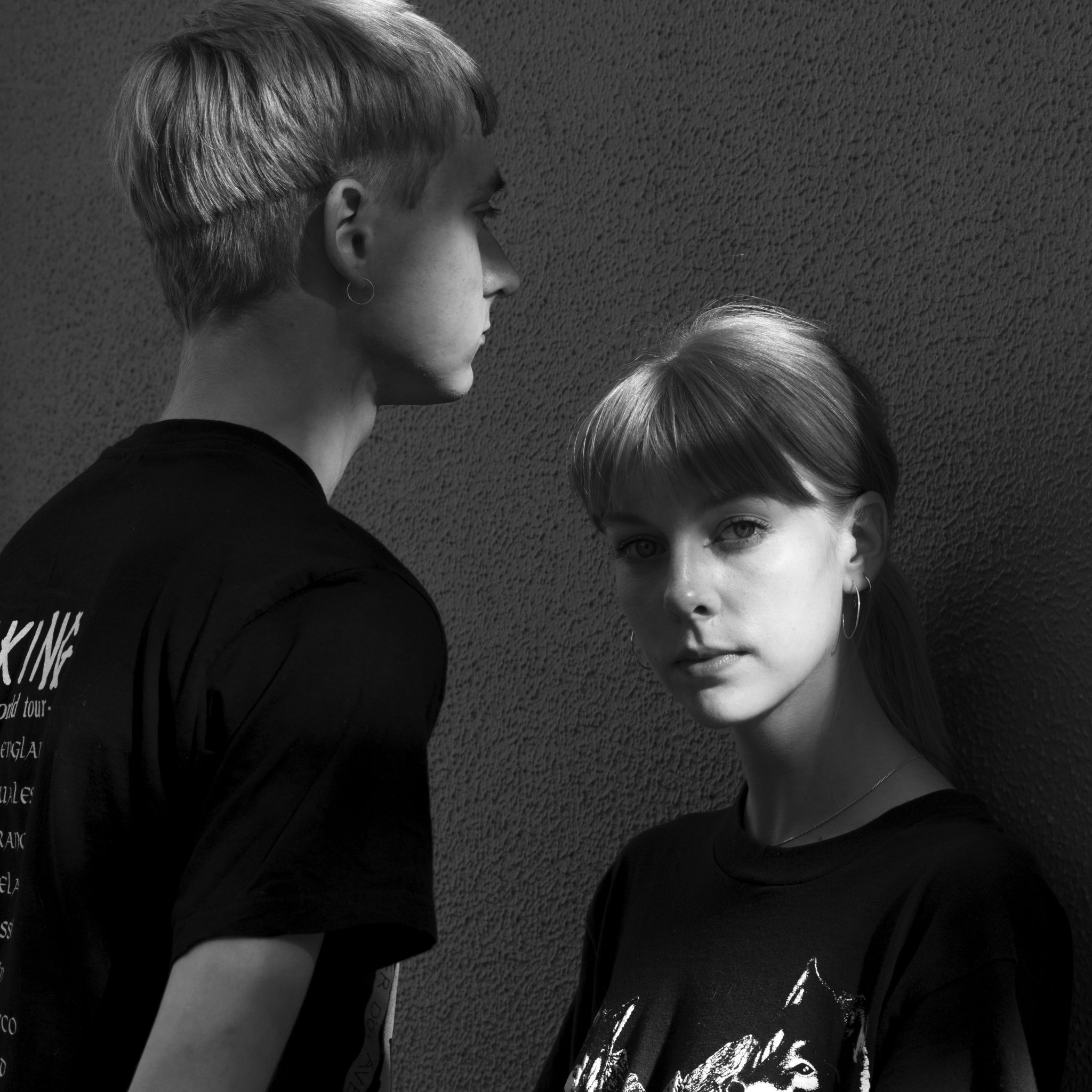 For those who haven't heard your stuff before, what are Hemm all about?

Hi! We're Hemm. The name is a blend between Her and Him. We are an experimental electronic pop duo from Melbourne and our names are Juice and Bobby. Our songs consist of experimental and intricate electronic production, and lyrics which explore the complexities of connection in life and love.

'Emerging With The Day' is a track off your freshly released EP of the same name. Before we get to the video, tell us a little about the track.

This track originated from a field recording Bobby took as he walked down a hallway surrounded by music practice rooms. He managed to capture someone practicing the xylophone really distantly in the background and created a beat using that field recording as a base. Lyrically it was written in response to a bunch of really tragic world events that happened in close proximity to one another. We were both feeling pretty despondent at the time and were finding it difficult to feel genuinely connected with humanity in a broader sense.

The live clip is really great and adds a whole other layer to the track. How'd it come about and who'd it involve?

Thank you! It was really fun to make. It was shot and directed by our friend and frequent collaborator, Rex Kane-Hart, and assisted by Dean Lusk. They're both really kind and giving people whose work we really admire so it was lovely to get to work with them, as always.

The clip also involves Chloe Sanger on violin, Imogen Cygler on violin, Kiya van der Linden-Kian on cello and Madi Chwasta on vibraphone, all of whom are dear, talented friends of ours. We're very lucky.

We'd been wanted to make a live video for one of our tracks for a while. We both shared a common desire to arrange the song so that it was different to how we play it live, and we also didn't want the clip to just involve the two of us. It was really nice arranging it for strings and vibraphone, we'd love to experiment more with this sort of instrumentation in the future.

It's amazing to hear that you've just signed to Spirit Level too. How's that process been?

Thanks! It's been wonderful. The Spirit Level family is really special. We feel very fortunate to have been welcomed into this supportive and like-minded environment. It's a growing community with a good ethos and we're looking forward to seeing how it develops and grows over time.

What else does the future hold for Hemm?

Ohhhhh, who knows? Time moves quickly these days. We will have more music very soon, that's for sure, and more videos, more gigs, more collaborations. We have ideas and dreams and we'll be working hard over the next while to try and materialise them.


Check out the stunning live clip for 'Emerging With The Day' above, and catch the real thing live at the Kew Court House tomorrow night.