Music / Features
Track by Track:
Hoi Palloi - Beneath The Quiet Insulation Of The Stars
As Melbourne alternative jazz-folk masterminds Hoi Palloi approach the one month anniversary of their stunning debut release Beneath The Quiet Insulation Of The Stars, we got in touch with the band to get a little deeper into one of the year's more unique releases.
On their debut EP Beneath The Quiet Insulation Of The Stars, Hoi Palloi offer up a masterclass in portraying human emotion through music. From the beginning of opener 'Prelude (Dejected Reform)' and harvested throughout the entire twenty minute release, Beneath The Quiet Insulation Of The Stars is built upon a calming, meditative quality that is constantly flirting with cacophony, groove and uncertainty. The result is a refreshing blend of folk, jazz and soul with plenty of pop hooks that finds itself well at home amongst Melbourne's world-class jazz and soul scenes, without adhering to any of its rules.

Fronted by Hannah McKittrick's stunning vocal delivery and uniquely cryptic lyricism, supported by an extremely versatile band and iced on top with a number of top notch guest musicians, Beneath The Quiet Insulation Of The Stars is an all-encompassing journey that you'll find yourself completely emotionally invested in, in the same way you'd watch an episode of The Bachelor.

We got in touch with Hannah to talk us through that journey, in her own uniquely cryptic way.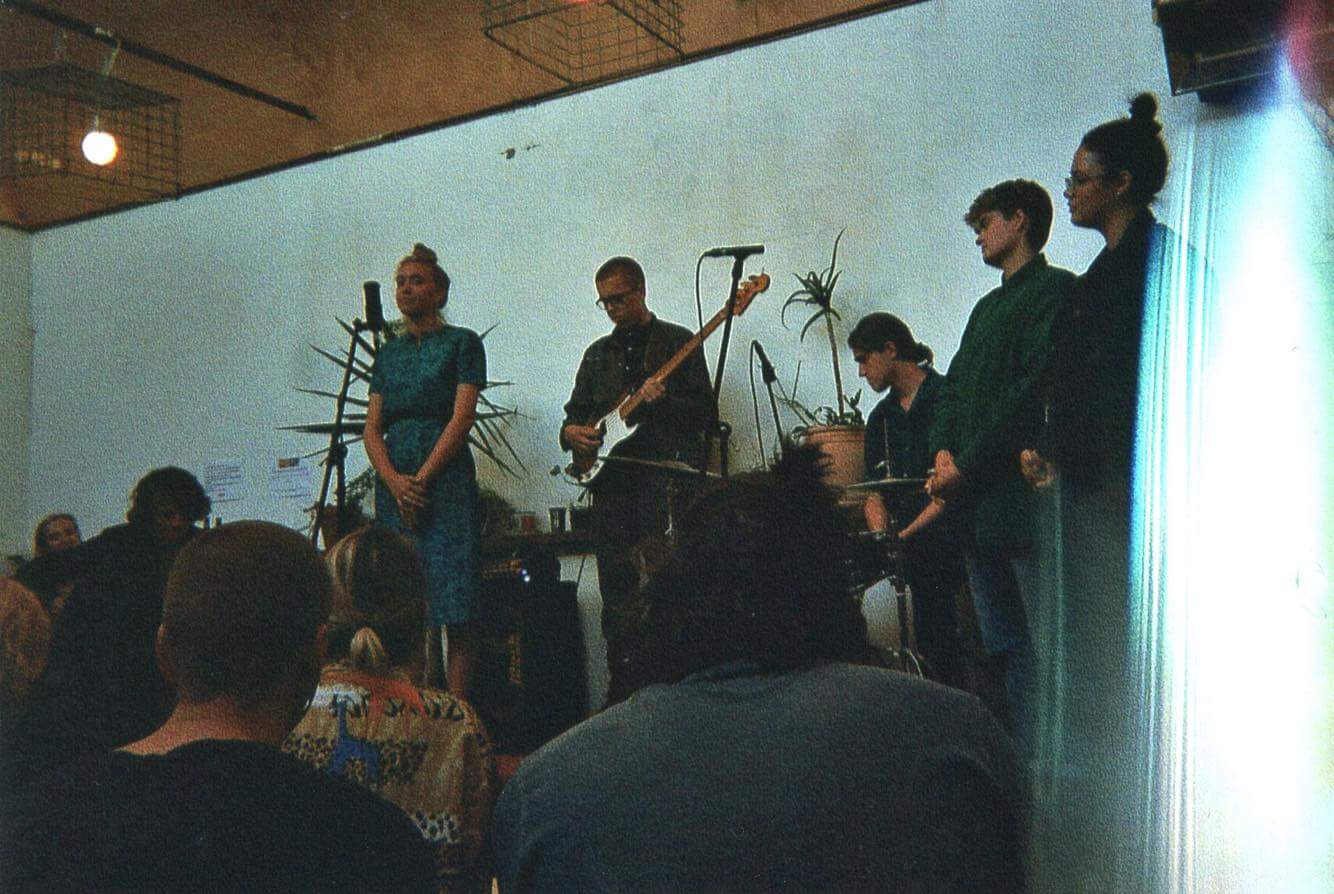 Prelude (Dejected Reform)

Hello friends how is your day is it nice? This song is about how it can be tricky to feel like yourself sometimes, and hopefully reminds us that it's okay to find it hard - and that you're probably doing an alright job. There are a silly number of textural overdubs on this track, including Ollie chucking all his drum sticks in a big pile and rustled them around like the were a pile of autumn leaves gathering at the foot of a nice tree. Ollie is very texturally nuanced. Maxo Slorach sounds fkkdd on this, who is he and where did he come from and how does he so good at the saxophone.

Tidal Mark

Loving things is nice isn't it!! I'm into it a lot, I think it's what makes us strong. This songy song is about not letting doubt shroud the love you wanna give xx Also I'm not sure if you've been to Wilsons Promontory National Park or not but if you have you'll know that there are some really nice orange rocks that form the edges of Tidal River and the beaches there. When the tide comes in it leaves a line on these rocks and you can see how far it's come up to when it reaches low tide again. This song is about how people can act as our tidal markers, and how good it can feel to have something you're able to measure everything else against.

This song has a symmetrical intro/outro as a bookend to lull us into feeling into ourselves; I wrote the chords using a compositional technique developed by a Austrian atonal composer; and Nozzy makes the groove sound so PHAT and I don't think he'll agree with the use of the word phat but he's not my real mom.

Also Christy Wozitsky-Jones came in here with his 90s sweaters and played some jeeys loueeys smooth keys over this one. If you see him ask him about his song called 'So Many Leaves in My Room' because it gets me. Also also some good eggs Amy Dowd (Squid Nebula) and Jamie-lee Fanning (Leisure Centre) waltzed into this song and gave it so much CLASS and DEPTH and they are very nice and I want to hug them always.

Tasmania

Tassie is so g0o00o0p0d, big yes to blunnies and wooly socks and wooly jumpers and fresh bread and winter sunlight and good doggies walking around everywhere on their leads. Once I went there and I had a doughnut. I sat on a concrete step and felt as though all my organs had space between them. @Kyle Muir your guitar harmonics sound delicious and sweet on this. Yummo.

It's Raining Again

I feel pretty swirly some of the time and it rains. I also feel good some of the time and it rains. The consistent presence of something outside ourselves is comforting to me, and whatever turbulence is causing a ruckus in my head I can still look outside and the sky is still there and water comes out of it and things seem less complicated somehow. When we play this live I feel very calm and the world is reduced to the way the sounds feel coming out of our instruments. My Dad swears that whenever he's humming this it starts to rain, and I think that might be a make up but it's good of him to say. The first time a crowd sang along to the chorus I cried a lot and couldn't sing for a moment.

xx

Get lost in Beneath The Quiet Insulation Of The Stars above, and follow Hoi Palloi on Facebook to see when they'll be next gigging near you.