Music / Premieres
Premiere:
Mallee Songs - Suburban Horse
We're really excited to be able to serve up an exclusive listen to the brand new Mallee Songs album Suburban Horse before it officially releases this Friday via Dusky Tracks. Across the album, Mallee Songs offer up a collection of hazy folk and delicate psychedelia, with each track existing in a blurry space between melancholic and heart-warming.
Beginning as the solo recording project of singer/guitarist Michael Skinner and slowly morphing into a fully fledged band, Mallee Songs have spent the better part of the last five years developing their sprawling amalgamation of dreamy classic rock and unassuming psych-folk. They dropped their first album Gum Creek and Other Songs, a collection of lo-fi home recordings, in 2014, and followed it up with Natural Times in 2015, which saw the full band hit the studio and come out with a more realised release. And now with Suburban Horse, Michael and crew have seemingly changed direction once again, this time with a sound that references elements of both previous albums, while standing out on its own as some of the band's most crafty songwriting yet.

Suburban Horse opens with 'It Takes The Night', a track that immediately sets the tone for the album, with its calm guitar strums and Michael's hushed vocals. The track unfolds gently like a warm welcome into Mallee Song's world, expanding into a rollicking folk-jam thick with meandering slide guitar and bittersweet melodies. This mood is continued on 'Half Light', with its freewheeling rhythms and country-influenced lilt, highlighting the band's ability to sound wistful without feeling over-sentimental. In fact, the entire album plays as a bit of masterclass in blurring lines, most noticeably on latest single 'Digital Mines' or 'The Waiting Room', whose gentle folk sway manages to sound lush without feeling complicated, mournful yet not depressing, and drips with poignancy amongst the lyrical ambiguity.

Another standout element of Suburban Horse is Mallee Songs' ability to flip the entire mood of the album whenever they fear things risk feeling too predictable. When 'Ballad of a Suburban Horse' rolls around at track five in the wake of the gradually creeping darkness of the opening tracks, it directly rejects it, turning the mood on its head with its ramshackle fingerpicking and playful melodies. Moments later on 'The Far Interior', we're treated to Mallee Songs' take on spaghetti-western music, reminding listeners that they're not to be pinned down by folk tropes or their own mounting themes. Finally, after a run of some of the band's fullest instrumentation yet, 'Words' strips things back to acoustic guitar and voice, showing off their pure songwriting skill.

It's also impossible not to mention 'Drinking the Sea' when discussing Suburban Horse, a clear highlight and a song that best demonstrates the band's power. Based around a shuffling beat, the track opens stripped back and vulnerable but eventually grows to become the album's most explosive track, all the while maintaining a delicateness that rings earnestly from each melodic detail. It's a difficult effect to describe, let alone create, but Mallee Songs manage it effortlessly - a testament to their ability to hone in on the nuances of emotion that not only makes 'Drinking the Sea' stand out, but is what makes the entire album feel so special.

To celebrate the release of such an impressive album, we got in touch with Michael Skinner to find out about it.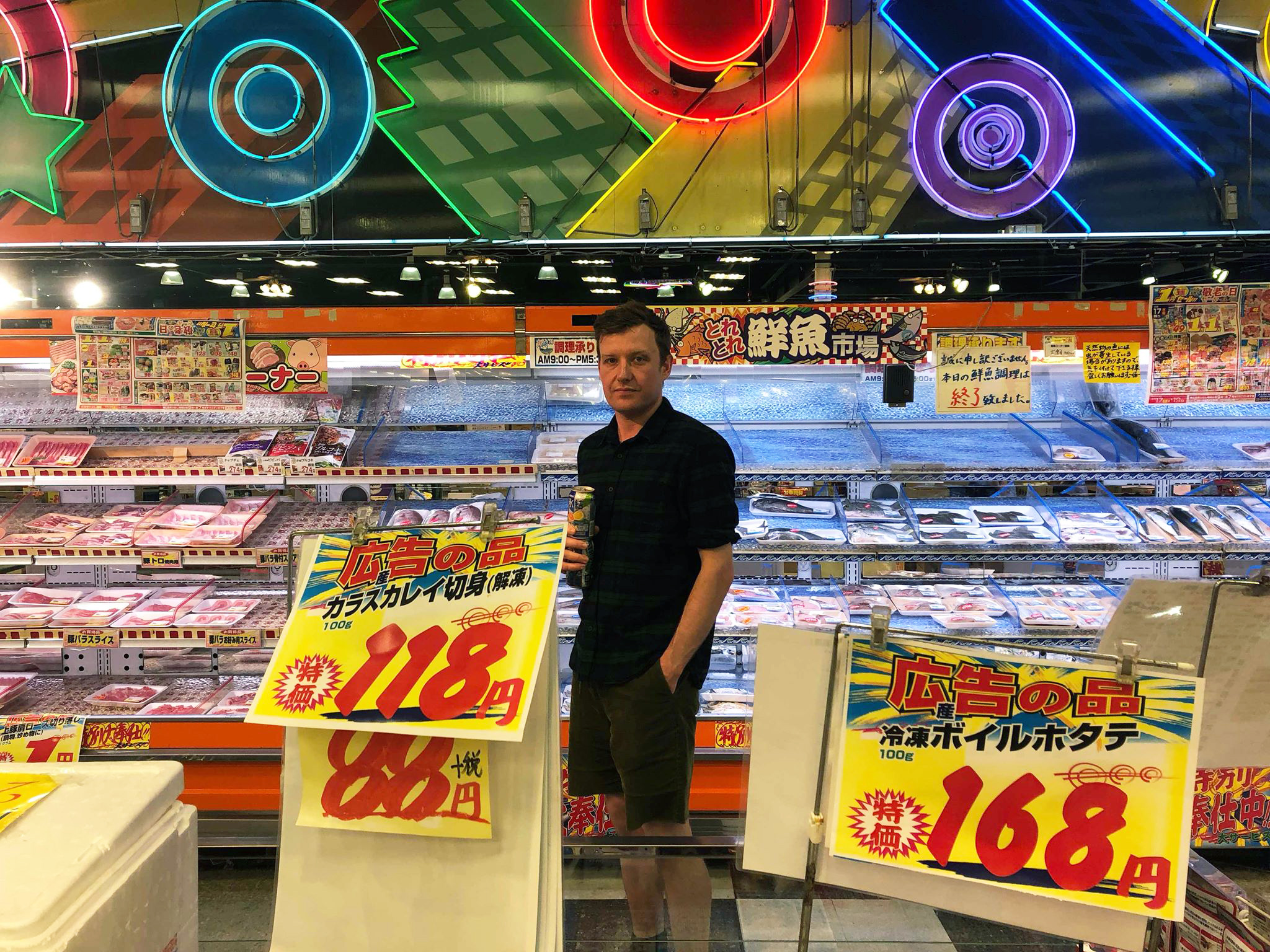 TJ: Hey Michael, for those not yet familiar with Mallee Songs, want to tell us a bit about the project?

MS: Well Mallee Songs has been a bone fide band for about five years now, prior to that it was just me home recording stuff, not really songs as such, more just one-take sonic experiments. With the band I'm able to lean in to the ample talents of Pascal Babare (drums, production), Casey Hartnett (synth, keys, recording), Gerard Smith (guitar) and James Allen (bass). My sister, Kate, often joins us on stage to sing harmonies, which is always a delight when it happens. Playing live is fun when it comes together, but getting a definitive recorded version of songs out there is more what the band is about at the moment. So it's great that we're about to put out a new record!

You're just about to release your third album Suburban Horse - how are you feeling this time around? How does it differ from the last few releases?

I'm really happy with it. It's more concise, with shorter songs for the most part. The initial recording, where generally four of us played live, was a lot cleaner and hi-fi, so I guess we didn't feel the need to paste over layers of reverb and distortion and so on. The last record, Natural Times, maybe split the difference between NZ post punk and shoegaze, whereas Suburban Horse is more countrified, simpler in its production, perhaps more direct. There's less squall, fewer wailing solos (though there's still at least one); in place we have pedal steel, trumpet, wah-wah, pretty harmonies and so on. It's a classic classic rock third album trajectory, really.

The tracks across Suburban Horse feel especially considered, both musically and lyrically. What was the process when putting these tracks together?

Well we did the initial tracking in 2016 at Casey's folks' place in Airey's Inlet. Casey's a brilliant live engineer and the quality of the recording of those initial sessions dictated where everything went after that. We didn't go crazy with overdubs; there are nods to the squall and drone of Natural Times, but on the whole everything has a bit more space to breathe on this record. I also have the pleasure of living across the hall from the record's producer, Pascal, so whenever I'd have a 3am epiphany about a guitar solo, I'd knock on his door, insist he fire up pro tools, and we'd hammer it out then and there. We also had some really auspicious and unexpected contributions from Ruben Lewis (horns) and Sam Joseph (pedal steel), which I think totally make the record. And Kate's harmonies, too. It was so great to have others outside of the band get in on the record. Also, some of the lyrics weren't finished until the 11th hour and Pascal helped me hash those out, which was a godsend.

Suburban Horse is also your first release out through a label, through Dusky Tracks - has this effected any of your normal processes?

It's just been so much better all round. Lucas, my brother and essentially the one guy behind Dusky Tracks, has always been a massive champion of the band, and that's always been so humbling and lovely to me. And we're putting it on vinyl for the first time. It's also just cool to be part of a stable of artists' whose music I really dig and would listen to regardless.

What's coming up next for Mallee Songs?

Getting the live show back together and playing some gigs. It's been a while!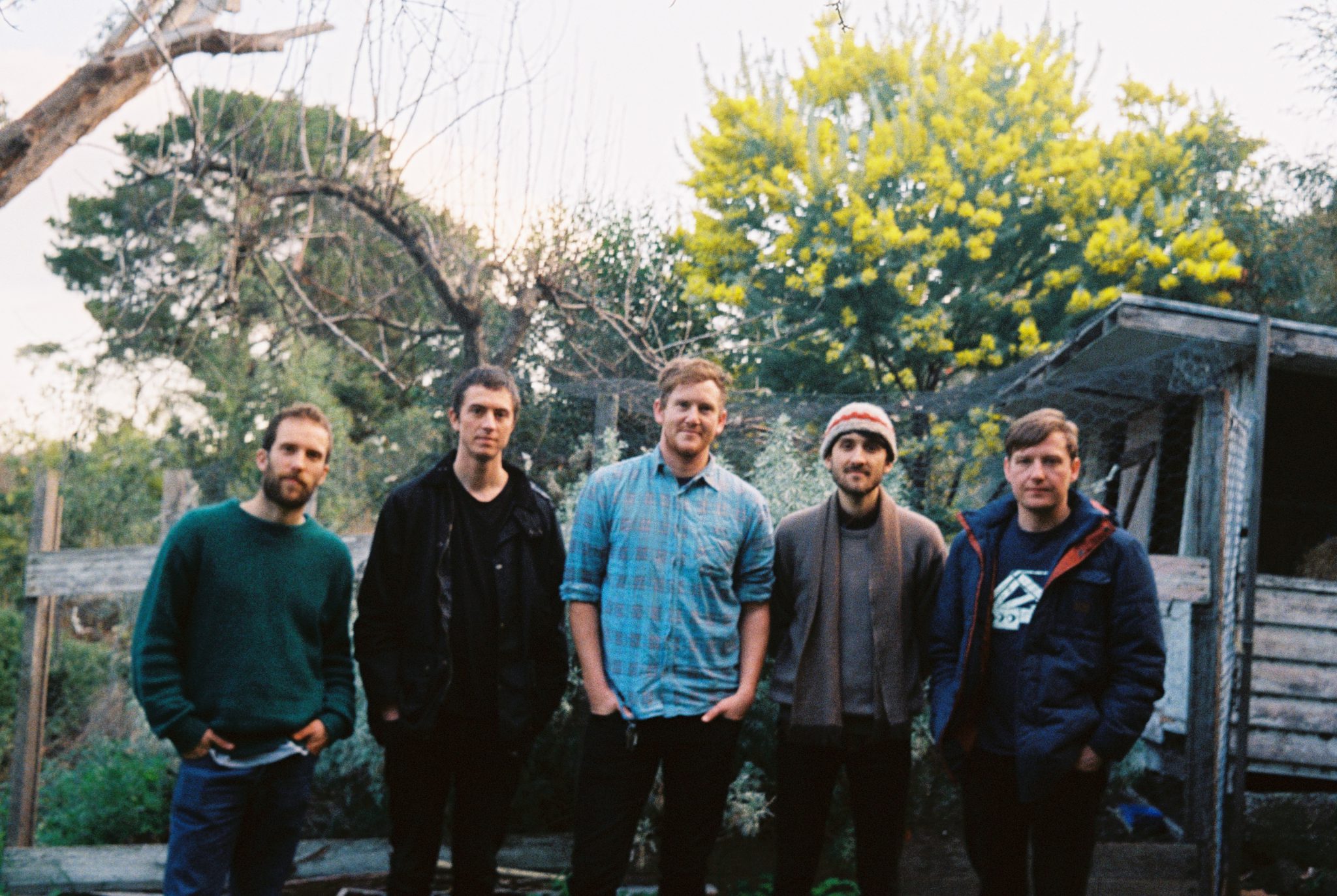 Have an exclusive listen to
Suburban Horse
above, and head to
duskytracks.bandcamp.com
to preorder a limited LP before the album drops on Friday.