Music / Features
Premiere:
Middle Management - Voices
Today we have the pleasure of premiering the latest single from local dream-rock four-piece Middle Management - 'Voices' is a propulsive blast of hypnotic post-punk that you will easily find yourself lost in, with its captivating layers of illuminative guitars and immersive vocals.
Forming in early 2017, Middle Management spent a solid year crafting their layered sound while simultaneously impressing audiences with their transportive live set before finally laying anything to tape, releasing their debut singles '21' and 'Return' in February this year. While the first releases showed off the band's dreamier tendencies, with both songs full with shimmering guitars that meander over chilled out rhythm sections, 'Voices' sees the band turn up the intensity with a propulsive beat, adventurous guitar play and a little extra grit.

'Voices' immediately blasts into a krautrock-like groove, with a pummelling bassline and driving beat that settle into place and hardly change for the duration of the track, serving as a canvas to be painted over with layers of guitars and vocals. Sure enough, the track is quickly filled out with entrancing guitars that weave and shoot into different directions around the pensive vocals, creating a kaleidoscope of sound that ebbs and flows along with the song's dynamics. The result is mesmerising, and with additional sounds constantly appearing in the soundscape, like the immersive keys or mind-melting backwards guitars, it's very easy to get completely lost in 'Voices'. However, just when it feels like the song could go on forever, Middle Management bring it to an abrupt end and we're left hitting the replay button in need of another fix.

It's a really exciting return for Middle Management, and with their single launch coming up in a few weeks, we caught up with the band to find out a little more about 'Voices'.
TJ: Hey Middle Management, we had the pleasure of meeting you earlier this year over a cheeky Speed Date, but for those yet to be acquainted, what's the story?

It all started late in 2016. A beer after a gumtree ad and Middle Management was formed. We started jamming in a bomb shelter in Fitzroy and soon after realised we might be on to something kinda cool. The bomb shelter finished up and we moved our jams to a garage in Brunswick where we recorded out debut singles 'Return' and '21'. We launched them at The Yarra Hotel in March and have been playing regular shows around Melbourne since.

You've just released your new single 'Voices' - tell us about the track?

This is a song we've had in the bank for a while, playing it live as an instrumental track. Now with vocals it feels complete. The post punk energy of 'Voices' has been the sort of direction we have wanted to head with our sound. It's always been a fun song live, but now it's finally finished. The song is about looking inwards and learning to deal with those voices in your head.

'Voices' follows up from two other singles you've released over the year, any idea what you're gearing up towards?

We have a heap of new material we're excited about and hopefully it can all come together into an EP next year. Yeeah.

How's the rest of the year looking for Middle Management?

We have a single launch at the Gasometer Upstairs on 14th November with support from our friends Foreign Correspondent and Tamara & the Dreams. Spicy!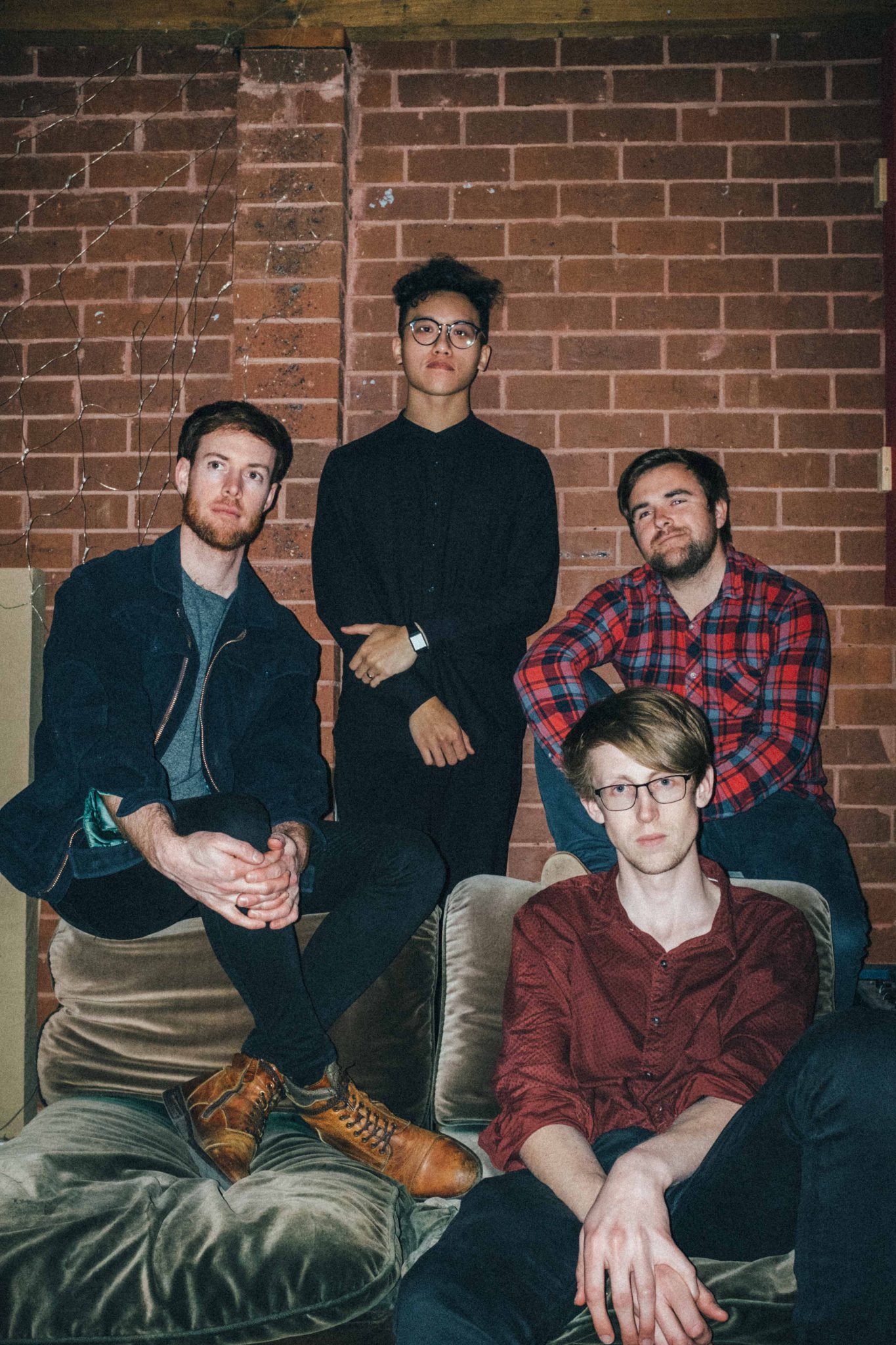 Check out 'Voices' above, and catch Middle Management launching the new single upstairs at the Gasometer on November 14th.