Music / Features
Buried Feather - Euro Tour Diary: Part 1
Last month, local psych-lords Buried Feather headed over to Europe to give the rest of the world a taste of their hypnotic psychedelia, and were kind enough to document the entire journey for Trouble Juice.

In part one of their tour diary, we follow the boys as they drink distilled bear piss, have a gig shut down by police and learn to embrace 'the Spanish Hassles', all between blowing audiences' minds across Germany, France and Spain. So chuck on some background music (we recommend their 2017 release Mind of the Swarm) and take yourself along for the ride.
Monday 3rd - Tuesday 4th, Berlin

We arrive in Berlin a couple of days early to hang out. Our Airbnb is a huge loft space in Kreuzberg with pretty much zero furniture except for a few beds. There's big windows looking over the street that are perfect to sit in, drink beer and people watch.

Monday is spent riding bikes around the abandoned Tempelhof Airport, eating currywurst and picking up a few bits and pieces we'll need on the road. A Berlin promoter puts us on the door to see Wooden Shjips and we meet up with our buddy Hamish (tour manager for the next two weeks) and head to the show.

The next day we have a final rehearsal at a friend's practice space in a disused World War II bunker. It's a cool room, deep beneath layers and layers of reinforced concrete. There's no ventilation down there and the room is a sweat box. We run the set, down a few beers and get out of there pretty quick.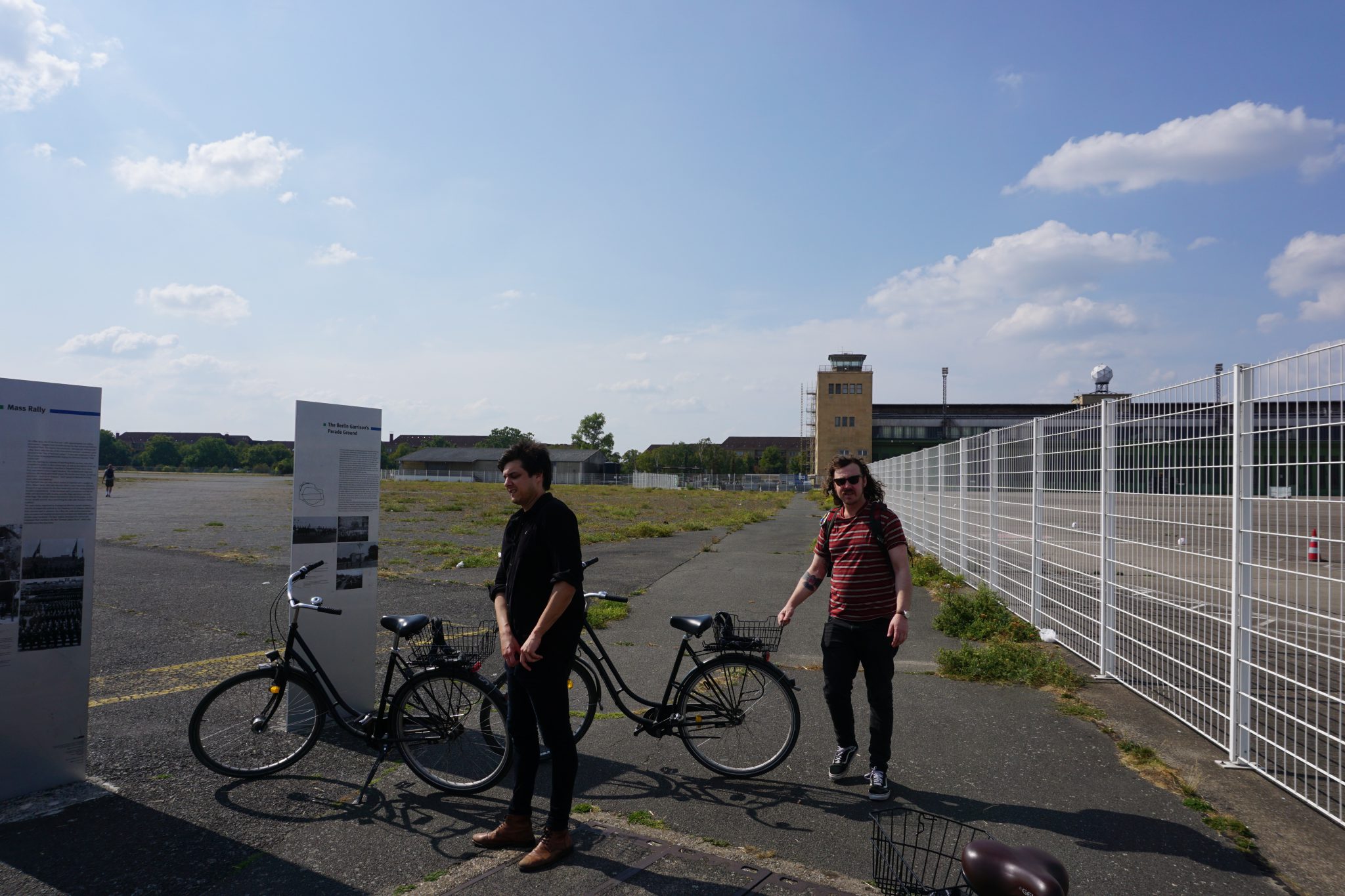 Wednesday 5th, Dresden

We pick up our tour van and backline from the hire company and get rolling to the first show in Dresden. We're travelling in a Mercedes Benz Sprinter with 9 seats, a bed and heaps of room for gear. This will be our home for the next month and it's very comfy but a bit of a nightmare navigating through tiny European city streets.

We arrive at the venue in Dresden and meet up with our booking agent Robin. We ask how he's going and he says "shitty, as always". When asked why he explains simply, "because of life". He's a quiet guy with a weird sense of humour and we get along great with him.

Tonight's show is at a place called Beatpol, which is a massive 250-year-old theatre. It's a 600 person capacity room and the stage is probably the biggest we've ever been on. We soundcheck before heading to the green room to eat dinner and chat with a German band we're playing with that are a bit like the Grateful Dead.

When it's time for us to play there's a good crowd waiting up front. The sound on stage is awesome, people are into it and we have a fun show. When the gig is over we load out and drive across Dresden, with Robin pointing out the old part of town that was firebombed in the war. He tells us a local saying for when you're eating spicy food is "it burns like 1945", which is pretty dark! We finish the night at Robin's apartment drinking Polish vodka, listening to Turkish psych records and teaching each other the finer points of swearing in English and German.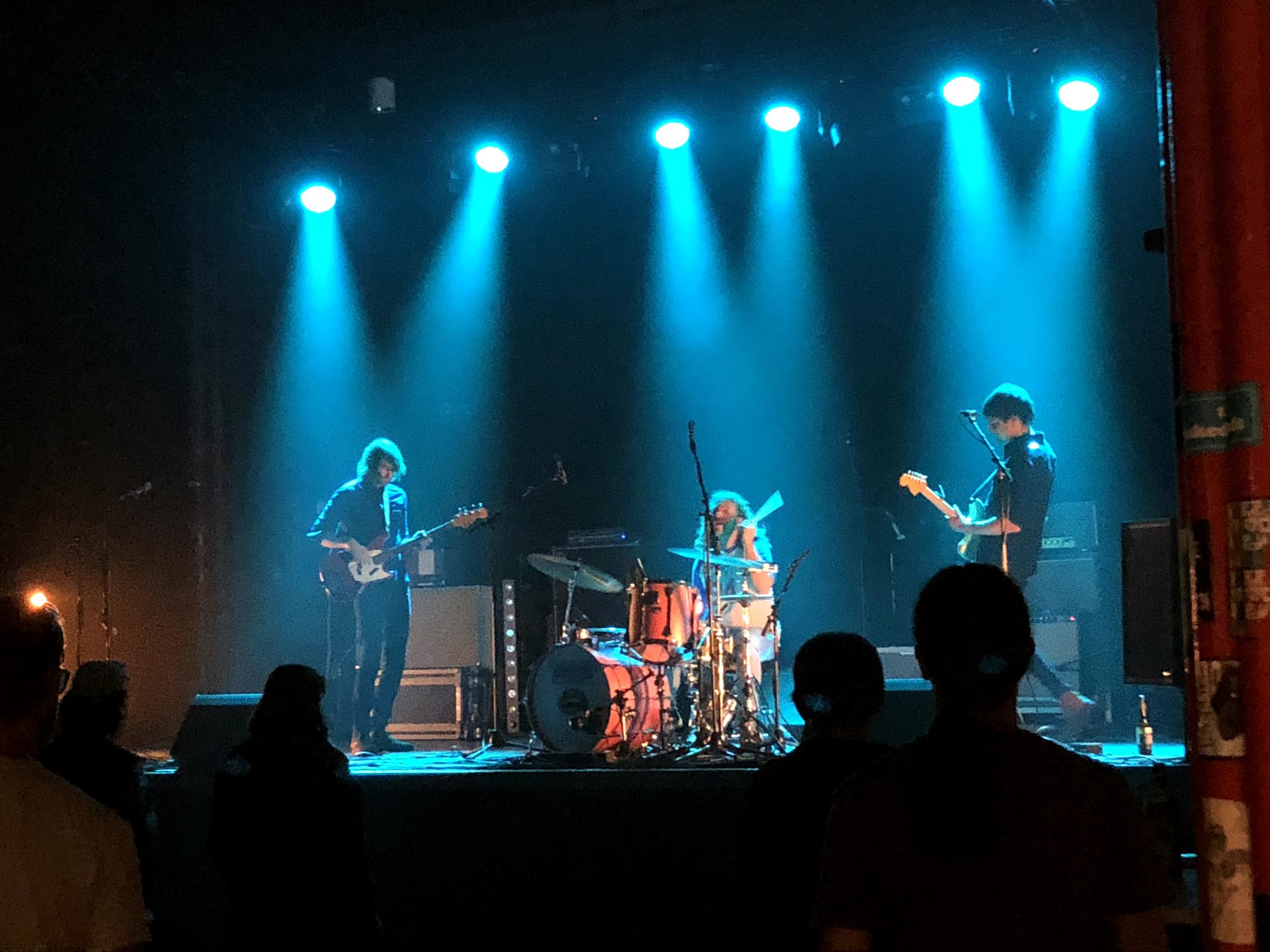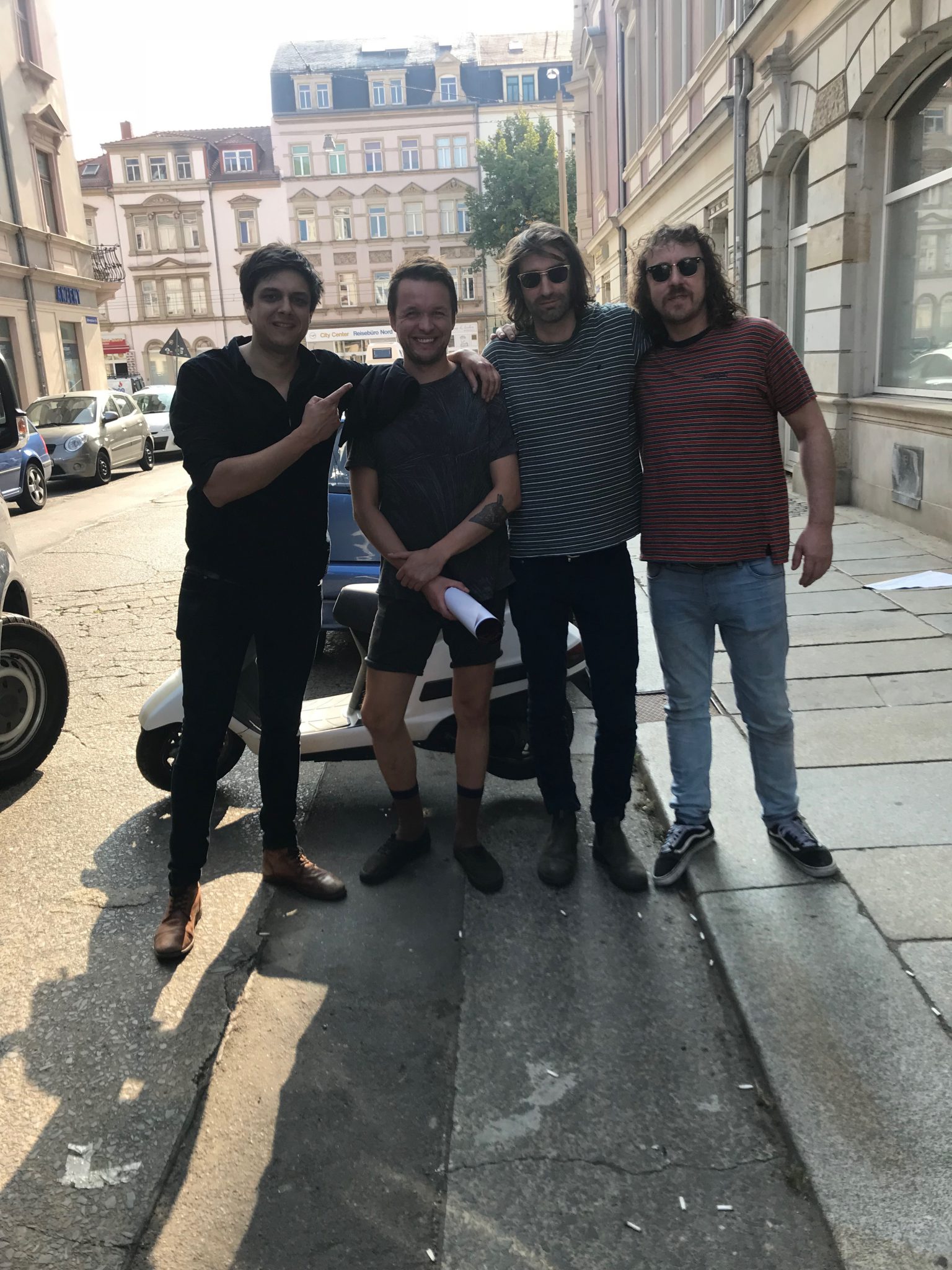 Thursday 6th, Berlin

We wake up and Robin has kindly cooked up a delicious breakfast. We eat and get on the road - back-tracking to Berlin to play our first headline show at a punk squat called Schokoladen. It's a dive-y place that reminds us of the Old Bar in Melbourne.

By the time we're due on stage the show is close to sold out and there's a buzz in the room. It's a fun set and we get called back for two encores. We come off stage vibing hard and get stuck into some partying. We chat with cool Berliners, get handed "Mexicana" shots (spicy tomato juice and vodka) and do our best to drink through a never-ending rider before the bar closes.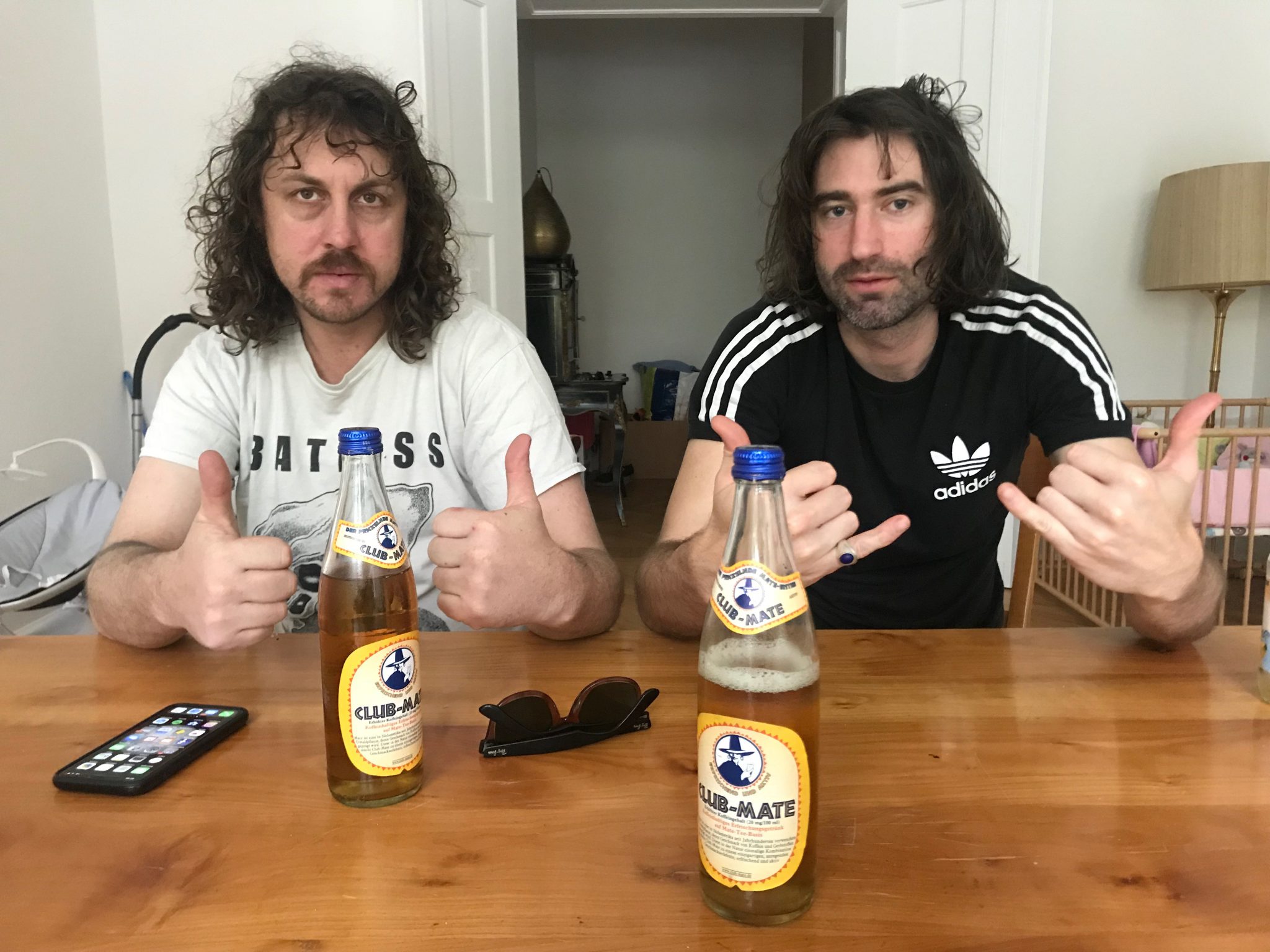 Friday 7th, Hamburg

Friday morning is spent hungover watching the Demons smash Geelong in the footy then we're back on the autobahn to Hamburg. We're on our way to Molotow Club, a legendary venue in the Reeperbahn red light district. Despite being just two shows into the tour we're feeling kind of weary which is mildly concerning.

We get to the venue, fill up on bowls of chili cooked by our host Jens (hospitality in Europe is no joke) and take some time to relax in the enormous backstage area before our set at 1.30am. We look out the window and the Reeperbahn is crawling with people and there's a decent line to get into the club.

It's a boozy crowd and there's dancing and jumping around and unintelligible yelling between songs. We get into some of our more riff-y material and longhaired dudes start playing air-guitar in the crowd. After the show, a guy comes up to ask us to sign his Buried Feather LPs that he's brought along from home and our minds are blown.

After a few post-show beers we drag ourselves back to Jens' apartment, walking past strip clubs and hordes of drunk dudes stumbling and pissing in the street. Our tour manager describes it as "the worst war zone" he's seen. Jens points out a plaque commemorating the location of the Star Club where the Beatles played. The Star Club is now a Thai brothel.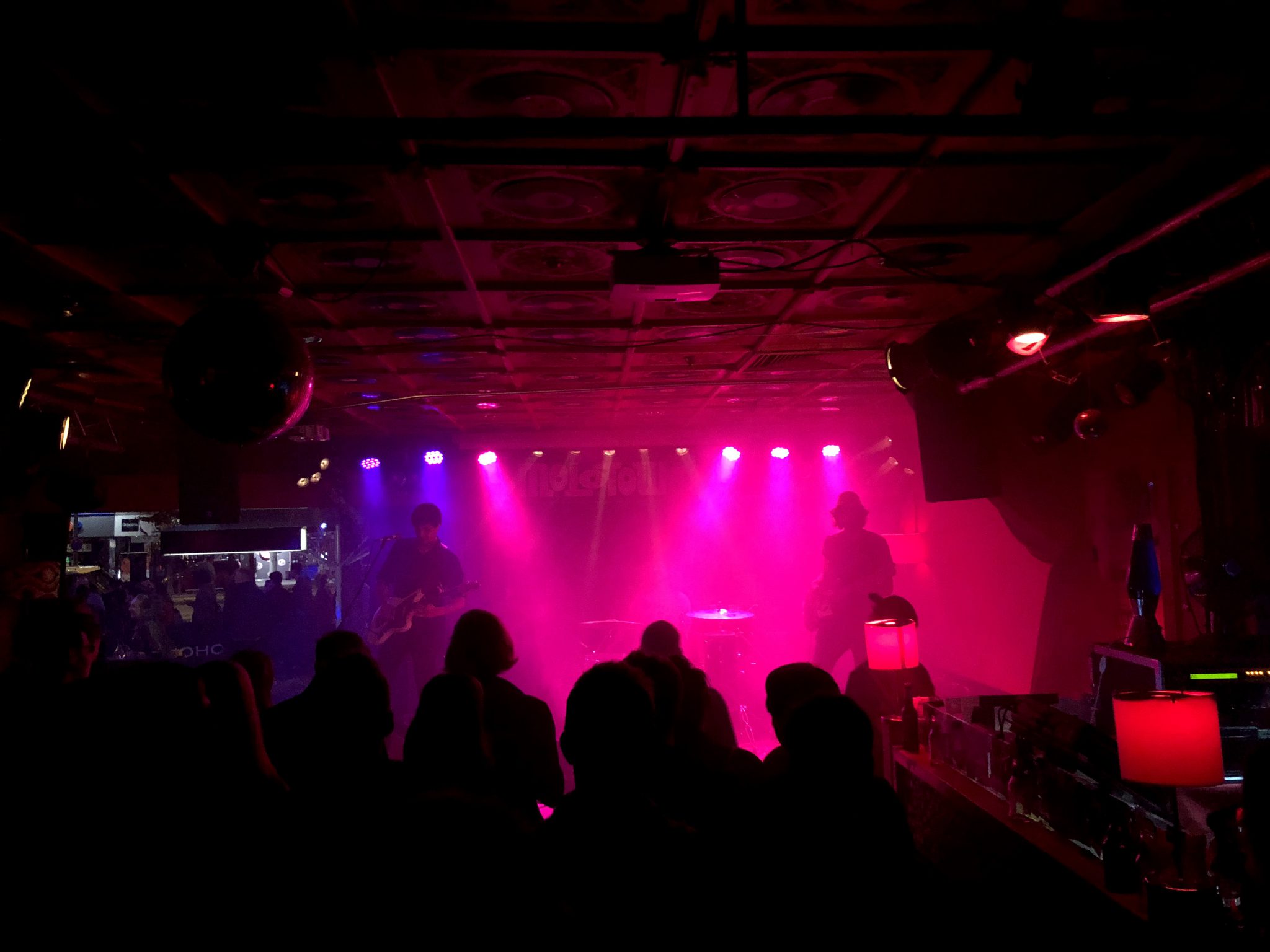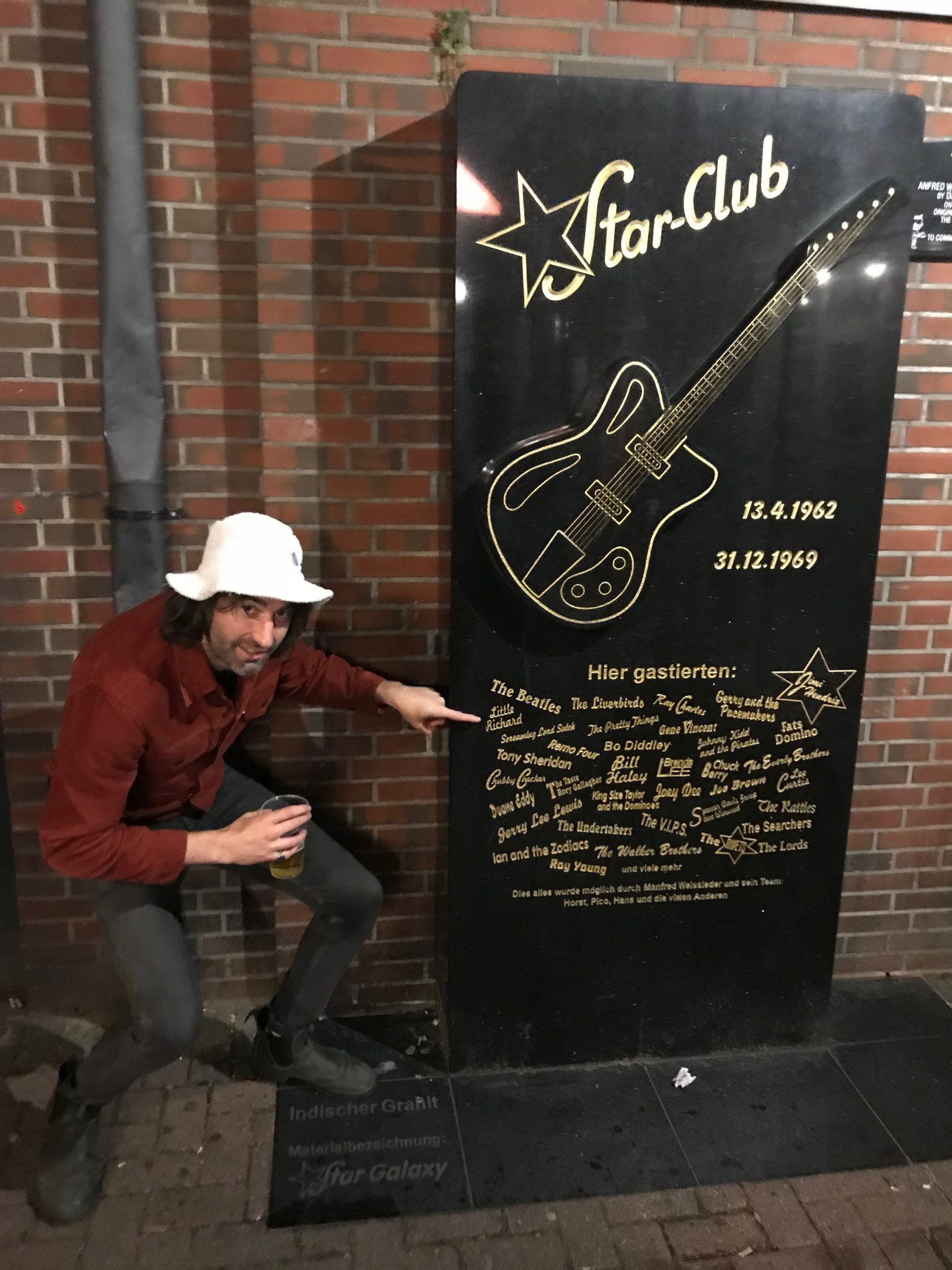 Saturday 8th, Wolfsbehringen

We're headed south to a tiny town in rural Germany called Wolfsbehring. Not one person we've spoken to so far has heard of this town and it takes over five hours to get there. We're told not to share the address of the venue and start getting a bit concerned about what we're in for - is it some kind of cult?

We arrive at an old school hall covered from floor to ceiling on every wall with tour posters. We're being hosted by Ray, a guy who lives there with his wife and family and books shows with touring bands. Buried Feather are the first international band to play there. We unload our gear and the room is thick with weed smoke, there's little kids running around and a kind of hippy, communal vibe.

After a three course dinner cooked up by Ray's wife, we head into the band room to chat with people that have come out for the show. Most people have driven from towns nearby but we meet a Buried Feather fan named Jan-Peter who's driven over three hours(!) just to see us. We can't believe it. We have a chat to him, sign his LPs and get a photo together, and he's stoked.

We're asked by Ray to play two sets so take the opportunity to get a little weird. Songs stretch out beyond the 10 minute mark and the jams get really wild but the crowd are nodding along so it seems to be going fine. We sell a bunch of tour posters afterwards and realise it's because they have "Wolfsbehringen" written on them and none of the locals have seen a tour poster with their town on it before. Sick.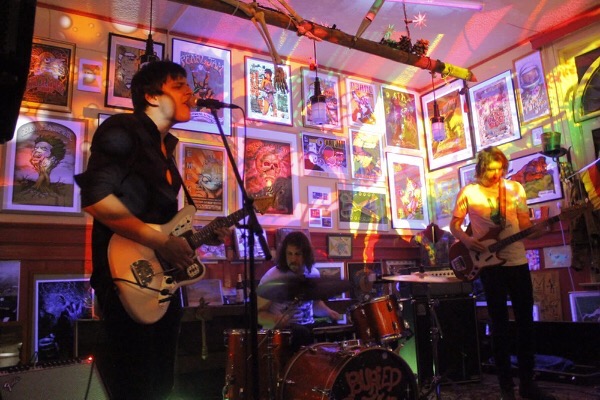 Sunday 9th - Monday 10th, Pierrefonds

We have two days off before our next show and decide to spend it in rural France. We drive to a chateau in Pierrefonds, a holiday town about an hour from Paris. Our accommodation is at the foot of a 14th century castle because, why not? Our Airbnb host is super excited when he hears we're in a band and so we swap a couple of bottles of local champagne for some tour merch. We get romantic - eating cheese, drinking rosé in the hot tub and watching The Bodyguard on French telly (spoiler alert: Kevin Costner plays a psycho bodyguard who is hired to protect Whitney Houston but instead sleeps with her, gets her sister murdered and beats up a chef for no obvious reason). The trip has taken some unexpected turns.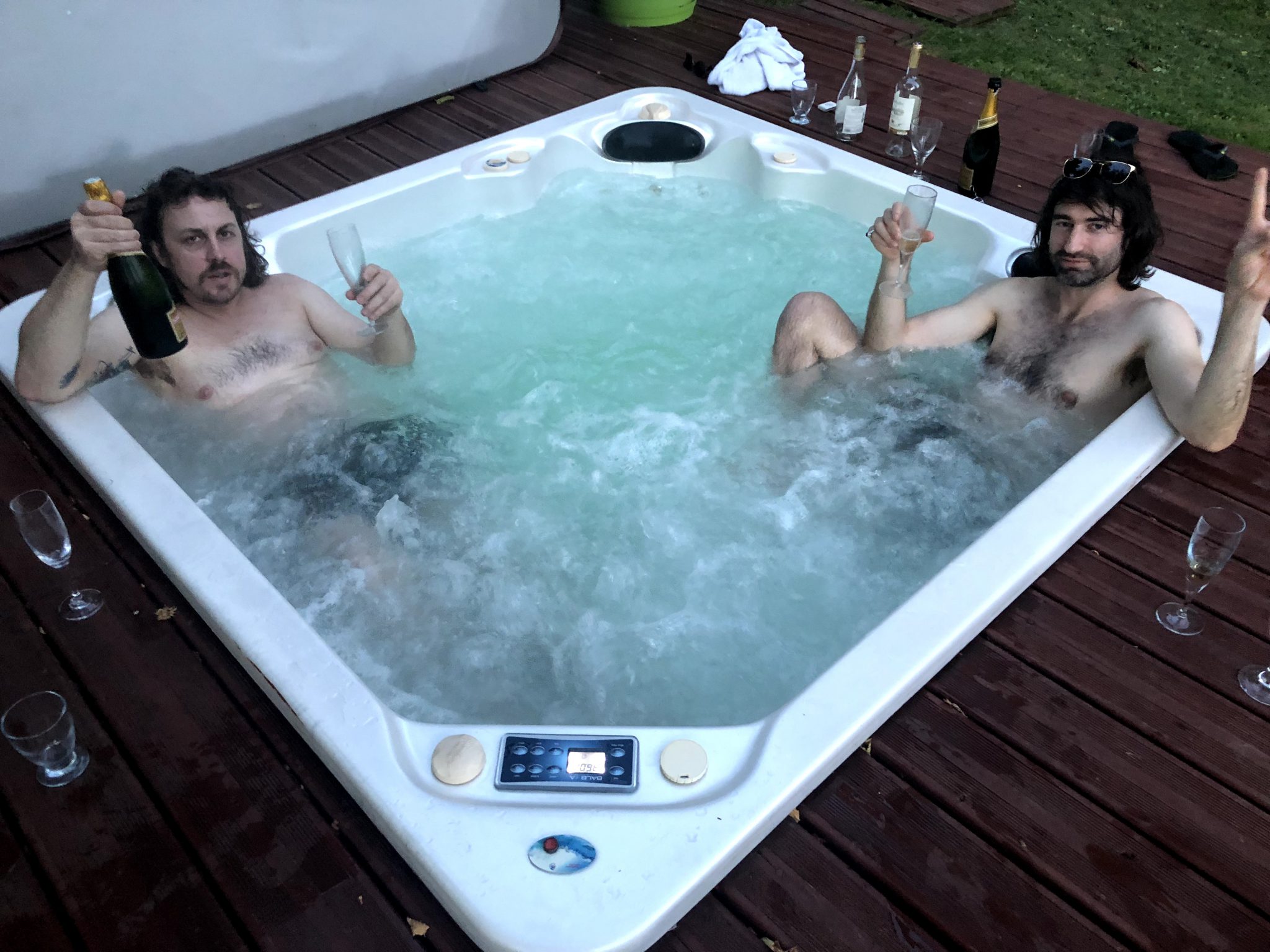 Tuesday 11th, Nantes

On Tuesday, we drive through the beautiful French countryside to Nantes on the northwest coast. We arrive at the venue and meet up with the promoter Tristan (pronounced Trist-onn) who reminds us of a French Mac Demarco. He's dressed in a baggy Hawaiian shirt with a hobo beard and scraggly long hair under a floppy baseball cap. We quickly discover Tristan is a complete party animal.

The venue is a cramped dive bar and we set up on the floor with the crowd. There's barely any space, but maybe 50 punters squeeze into the room and we're 30 minutes into a wild, sweaty show when the city police turn up and shut it down. We just look at each other in disbelief. We're initially pissed off because we've driven a long way to be there but the bar staff are very apologetic and there's nothing we can do anyway. The cops get a massive boo from the crowd as they leave and we walk out out of the venue feeling pretty punk.

While the arranged plan is for the band to crash at Tristan's apartment after the show, a never-ending party has taken hold and it's unclear if we'll ever leave the bar. As hours tick by, we each peel off to pass out in the van, eventually leaving our drummer Callum alone at the venue. He's being pestered by a French-Peruvian lady who looks uncannily like Selma Hayek. What started off as a friendly chat with the band has become increasingly awkward, with Selma getting distinctly more intense and crazy-eyed with each drink. Cal politely tries to extricate himself from the situation to no avail. Feeling trapped and not wanting to lead an unwelcome guest back to the van (and his sleeping bandmates), Cal begins a ridiculous cat-and-mouse game through the streets of Nantes. It's no use - Selma appears around every corner. The ordeal finally ends when her husband suddenly pulls up in a car and tells her to come home. A wild-eyed Callum rips open the door of the tour bus in the early hours and climbs into bed, mumbling something about being chased by "the Peruvian T-1000".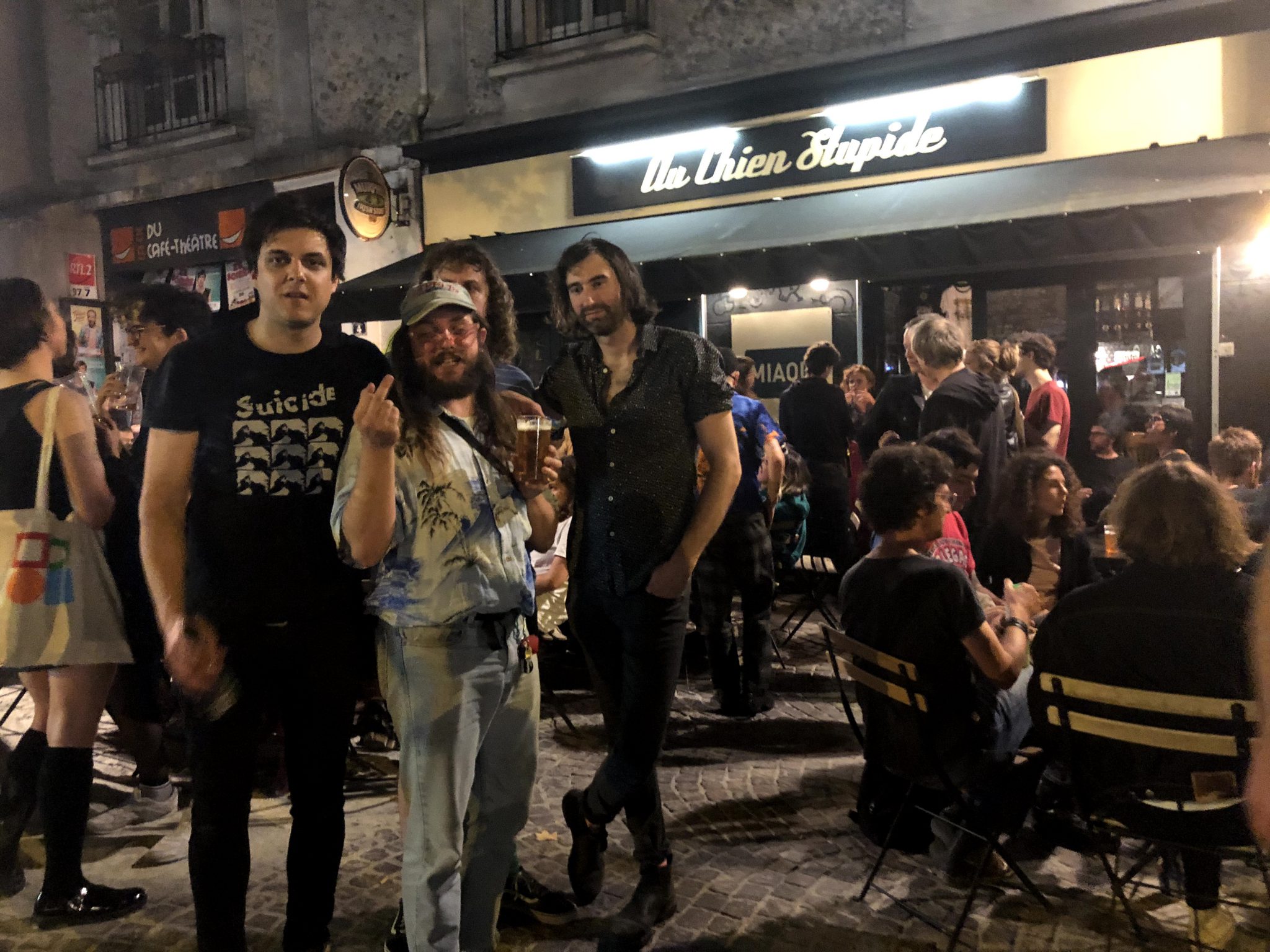 Wednesday 12th, Lorient
We wake up in the van feeling like death, but thankfully it's only a short drive to our next show. We arrive in Lorient, a port town that once had a booming fishing industry, commercial port and military base but has fallen on hard times. It's a grey and bleak place.
We're playing near the old wharf in a bar called Le Galion that once served wharfies and fisherman and has a "Dusk Til Dawn" vibe. The bar is now run by punk rocker Jean Baptiste who's booked shows for a bunch of Aussie bands, and he shows us photos of The Drones and SixFtHick playing on stage. After loading in we eat some delicious crepes and head to the beach for a freezing cold dip before the show. With our set cut short the night before we're keen to make up for it and get stuck into an extended set. It's a fun show and there's dancing and fist pumping in the crowd. After the obligatory encore, we put our guitars down and walk off stage but an older bloke at the front yells "One more, you Aussie BASTARDS!!" and Jean Baptiste urges us to get back up so we have a crack at a cover of INXS's "Disappear". It goes down well and we're allowed off the stage.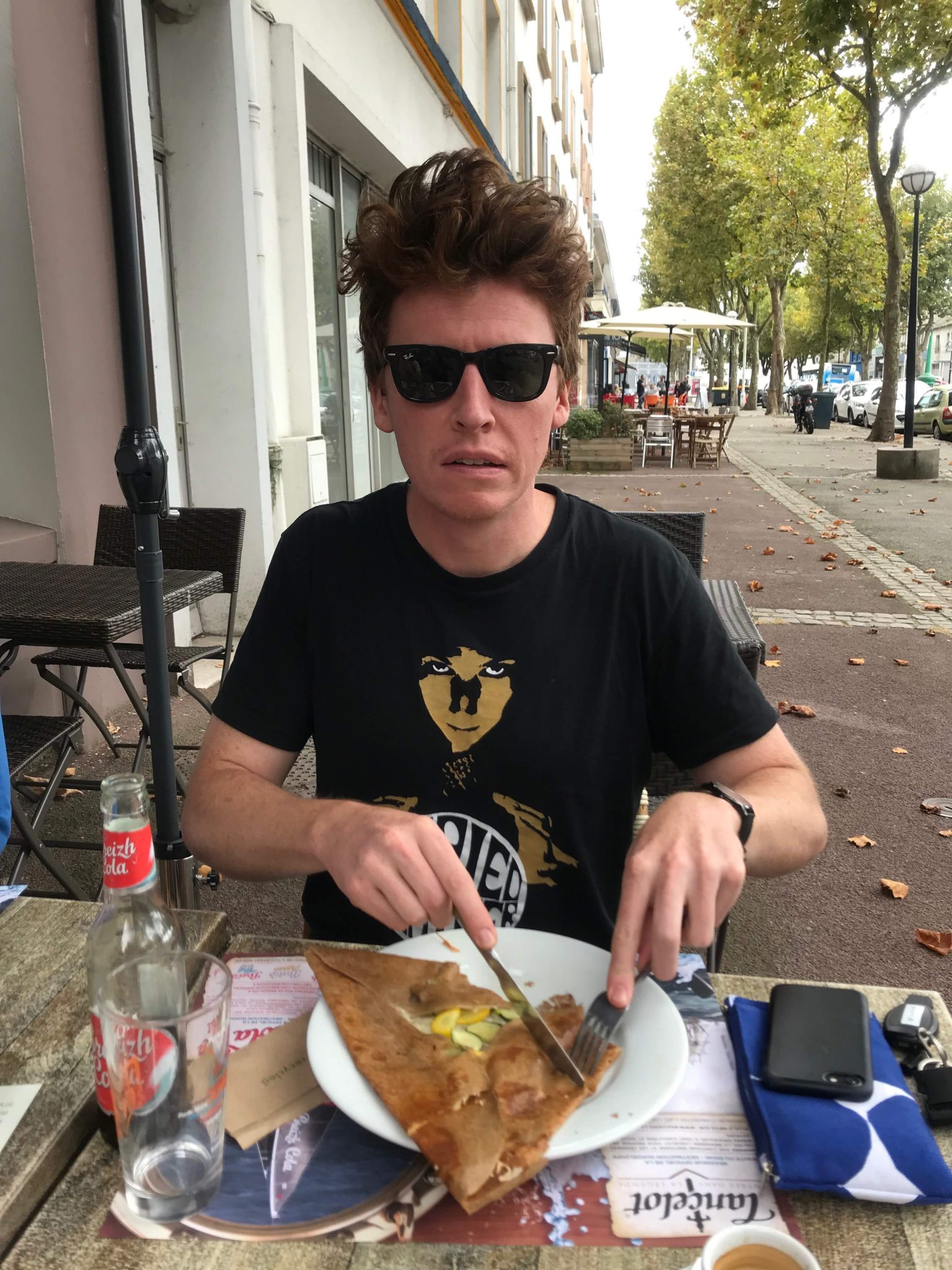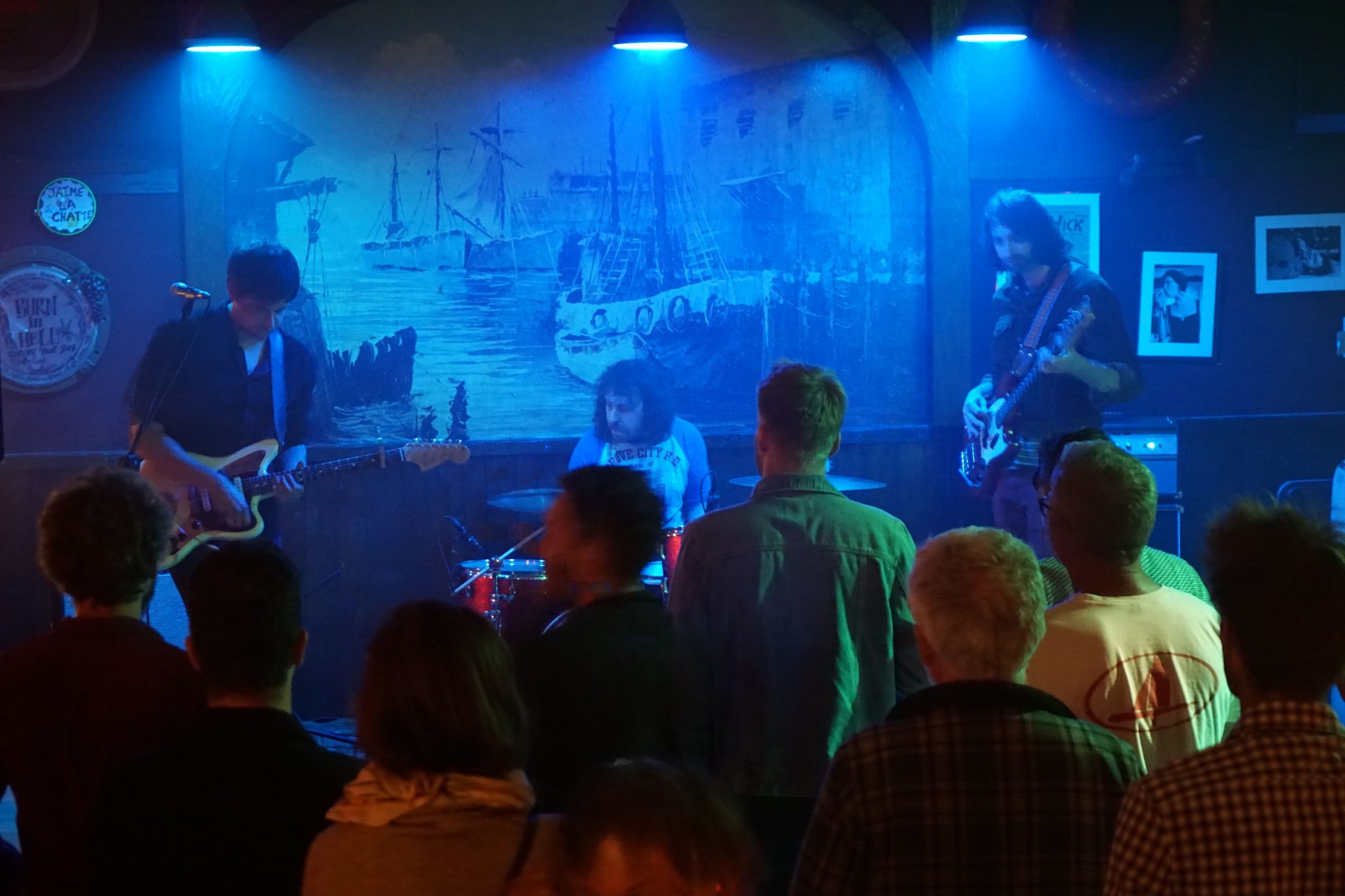 Thursday 13th, Bordeaux
We learn that our show in Bordeaux has been cancelled due to some administrative issue at the venue so instead we drive out to wine country for a night off. We buy some local wine and check in to a hotel looking over a scenic vineyard. It's low season and the only other guests are a few British couples who appear slightly unimpressed by the four unkempt and half-pissed Australians that have just arrived, but we end up having a few laughs and a middle-aged couple even buy a Buried Feather CD and matching t-shirts.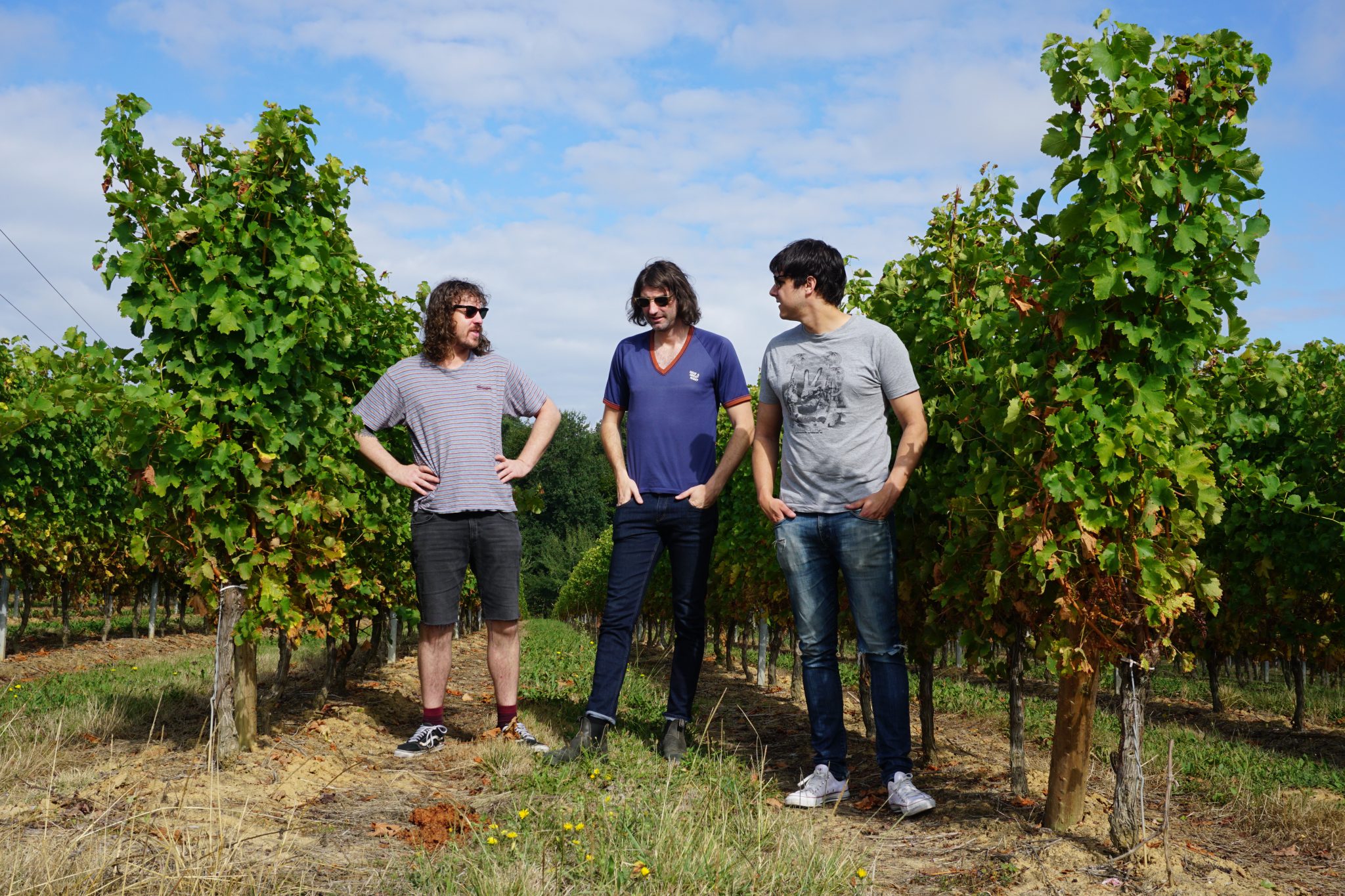 Friday 14th, Santander
The beginning of the period to become known as "The Spanish Hassles".
After a long day in the van we arrive in Santander which is built on a massive hill. Streets are close to vertical and getting around in the tour bus is a nightmare. There are outdoor escalators for walking around town. When we arrive at the venue there's some confusion and we end up loading all our drum cases in then doubling back with the van up a massive hill just to load them back out again. Classic Spanish Hassle.
Our bass player Jim turns up at the show wearing a red and yellow vest and a punter asks if it's a political statement about Catalan independence. We're in the Cantabrian region and have no idea of the right thing to say. Spanish politics is a mess. We dodge the question and there are a few nervous laughs but we aren't entirely sure how close we are to getting bashed.
We go onstage after a bunch of local acts and it's a pretty good show. The crowd get super loose and there's a mini mosh-pit, which we find pretty funny. Afterwards we pile into the van with the promoter Marta and her British boyfriend who is NRL Mad Monday-level drunk – like completely shitfaced. Over the next few hours he smashes a glass of wine in the van, nearly burns down the house we're staying in and jumps a neighbour's fence to chase their dog around the backyard.
Anyhow, back at the house Marta pours us each a small glass of a light-yellow spirit and tells us it's "distilled bear piss", supposedly a local delicacy. She points at the picture of the bear on the bottle, grinning like an insane person. We need to be up earlyish to drive to Madrid the next day so naturally Jim and Callum drink the bottle of bear piss and party with our hosts until dawn.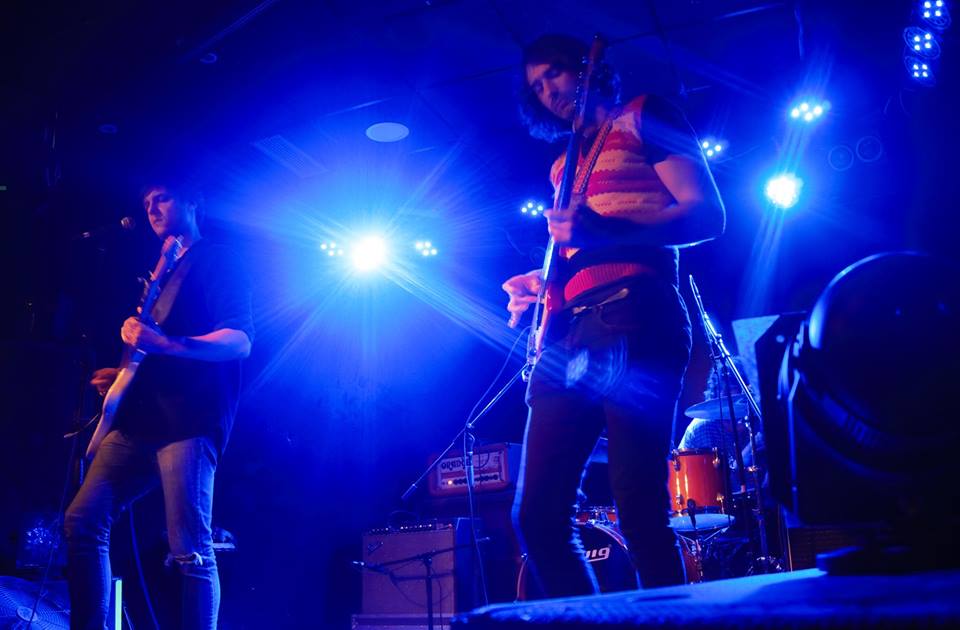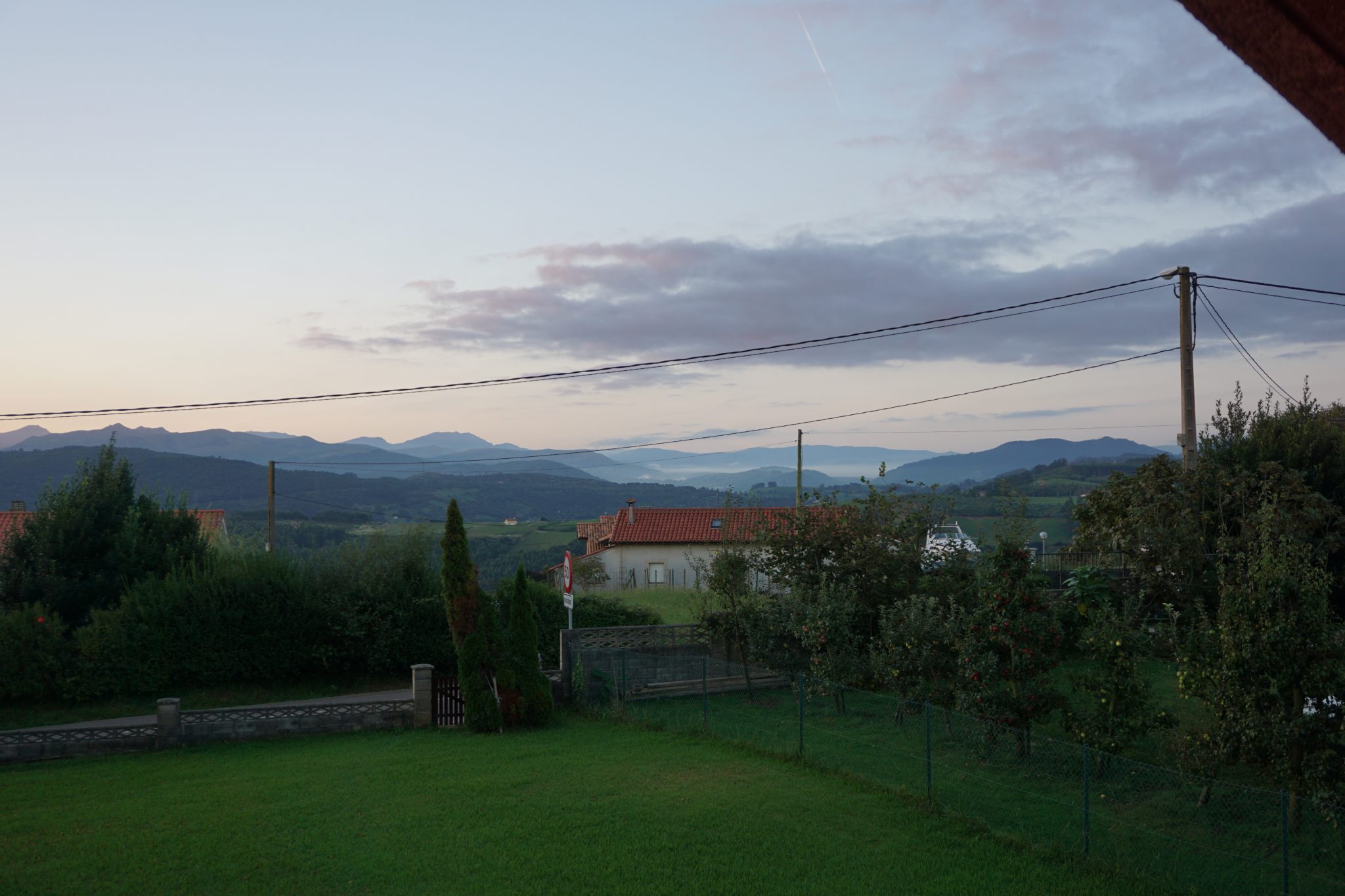 Saturday 15th, Madrid
We get going early and it's a beautiful drive through the mountains down to Madrid, with Jim and Callum sleeping off the bear piss in the back of the van. We're on our way to play a festival called GetMad! in the heart of the city. We arrive early and meet up with some friends, including Steve's brother Will who is on tour manager duties for the final two weeks.
There's a minor dose of Spanish Hassles as we take a zig-zagging walking tour through the streets of Madrid, trying to sort out accommodation and festival guest passes for friends. The festival is split across different venues with Spectrum (Sonic Boom from Spacemen 3), Luna and Fresh & Onlys playing one of the bigger clubs. We're playing at a smaller bar with the Babe Rainbow and Matt Hollywood from the Brian Jonestown Massacre. The venue reminds us a bit of Ding Dong Lounge in Melbourne. There are booze pimps who keep trying to offer us disgusting Jaegermeister shots (served in test tubes for some stupid reason). We drink about thirty of them before politely asking the pimps to take their goddamn awful Jaeger away.
A Spanish garage-punk band are on before us and they sound like they're playing in a trash can. Halfway into their set the singer gets nude except for a dildo and gimp mask but none of this is making the show any more interesting. A few people walk in from the street, take a peek at the stage and walk straight back out. The scene is dire. Dildo guy – compounded by Spanish Hassles and a hundred disgusting Jaegermeister shots – has left some of us in a bit of a foul mood (*cough* Steve *cough*) .
The bar fills up as we set up our gear, turn the amps up loud and tear into a wild set. There's stage invasions and a bit of friendly push-and-shove in the crowd. We pull our tour manager Hamish up on stage as it's his last night on tour before heading home to London and he gets a big cheer from the crowd. It's a nice sendoff.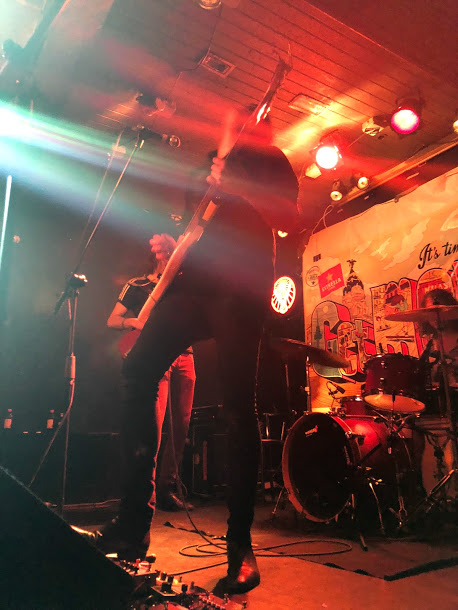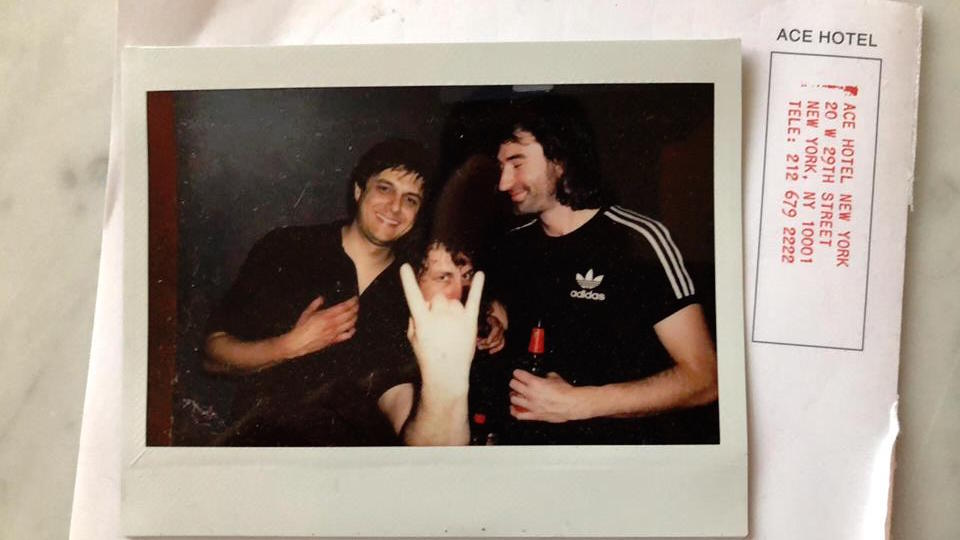 Coming Soon:
PART 2 featuring Italian Luxury and The Mysterious Case of the Disappearing Bass
Buried Feather are back in Australia and currently putting the finishing touches on their forthcoming third album - but if their tour diary has you in need of an urgent Buried Feather fix, you can catch them at The Tote on November 9th as part of Can You Handle the Acid Test.