Music / Premieres
Premiere:
David Western - Step On My Toes
Today we're thrilled to be premiering the debut single from Melbourne singer-songwriter David Western - 'Step On My Toes' is a compelling indie-folk tune that sucks you in with its unassuming warble, before it expands into a mesmerising soundscape that brims with David's authenticity and charm.
It's hard to ignore the influence of the country on David Western's sound throughout 'Step On My Toes'. Although he's currently based in Melbourne, the song breathes with a natural, rustic feeling that seems to be at odds with city life, presumably instilled in him from his upbringing in Heywood, a small town in rural Victoria. And although he lists Bob Dylan, Neil Young and Wilco as influences, it's this sense of authenticity that shines through, bringing his music to life and enabling him to stand out in a genre that's been so well-travelled.

Beginning with a casually strummed acoustic guitar, and partnered with the metallic warble of an electric, 'Step On My Toes' gently opens as David's sandy vocals stream through and smoothen out the stark instrumentation. The track continues on with a meandering pulse that adds an added layer of humanness to the stripped-back sound, which is only furthered as David weaves a charming melody with lyrics that somehow feel poignant and ambiguous at the same time. Slowly, 'Step On My Toes' expands, at first with subtle rhythmic interjections, but eventually becomes a lush soundscape full with rollicking percussion, ramshackle guitars and ethereal sounds gleaming on top, and we're left with an overwhelming sense of wistful nostalgia.

It's a really impressive way to introduce himself to the world, so we got in touch with David to find out a bit more about what he's up to.
TJ: Hey David. What's the story behind 'Step On My Toes'?

DW: We planned to go up to a church hall in the country and record three of my songs and release them as singles at the end of this year, however the day before we were going to leave my guitarist and co-producer Joe got appendicitis and we had to call off the whole thing. I had an Airbnb for us to crash in up there that I couldn't get a refund on, so I treated myself to a bit of a songwriting/getaway trip to escape my mind for a few days. That's where this song came from. The optimism involved in leaving all your troubles behind and also being thankful for being where you are today. The classic "pack me bags and skip town" narrative, ya know. Something that feels both real and dreamlike.

It's a really impressive way to introduce yourself to the world, and although the song is quite stripped back, you've managed to keep us completely captivated for the whole track - what draws you towards this style of songwriting?

I've always liked songs that are really simple and have been twisted up in the best possible way. It reveals other sides to lyrics, hidden agendas perhaps.

With this song in particular, I craved simplicity. I wanted to say more with less and have some quietly complex arrangement where a particular instrument would leap out from the shadows and create little moments all throughout the track. I also like songs where there are little easter eggs hidden that you can only hear with headphones or whatever, and there are some in this one too so LISTEN IN KIDS.


 Despite this only being your debut release, you've spent the best part of this year playing alongside some really great names - many highlights?

My first show with the band was pretty special. It was a load off the shoulders because I had some demos floating around for a while and no one had heard the songs in person. I was very lucky to have my good friend Billy Barker play as support and make the gig feel part of a larger community, then I supported him at his show later which was a really nice way to kick off things with my band. Cheers Bill!



I supported my heroes Rat!hammock at their single launch which was special. They're one of the best bands in Melbourne. There was also the great honour of playing with my Perth friends Spacey Jane the last two times they have visited Melbourne, I have no doubt they're on some cosmic trail to wherever they're going, and they work so hard too, which is something that inspires me.

What's coming up next for David Western?


Well, I'm not too sure exactly. There will be rehearsing of our live show, trying to mess things up a little further. Some recording of follow up singles with some pretty special folks. Rockin' and a-rollin'. More writing. More attending gigs. Meeting new and interesting people around town.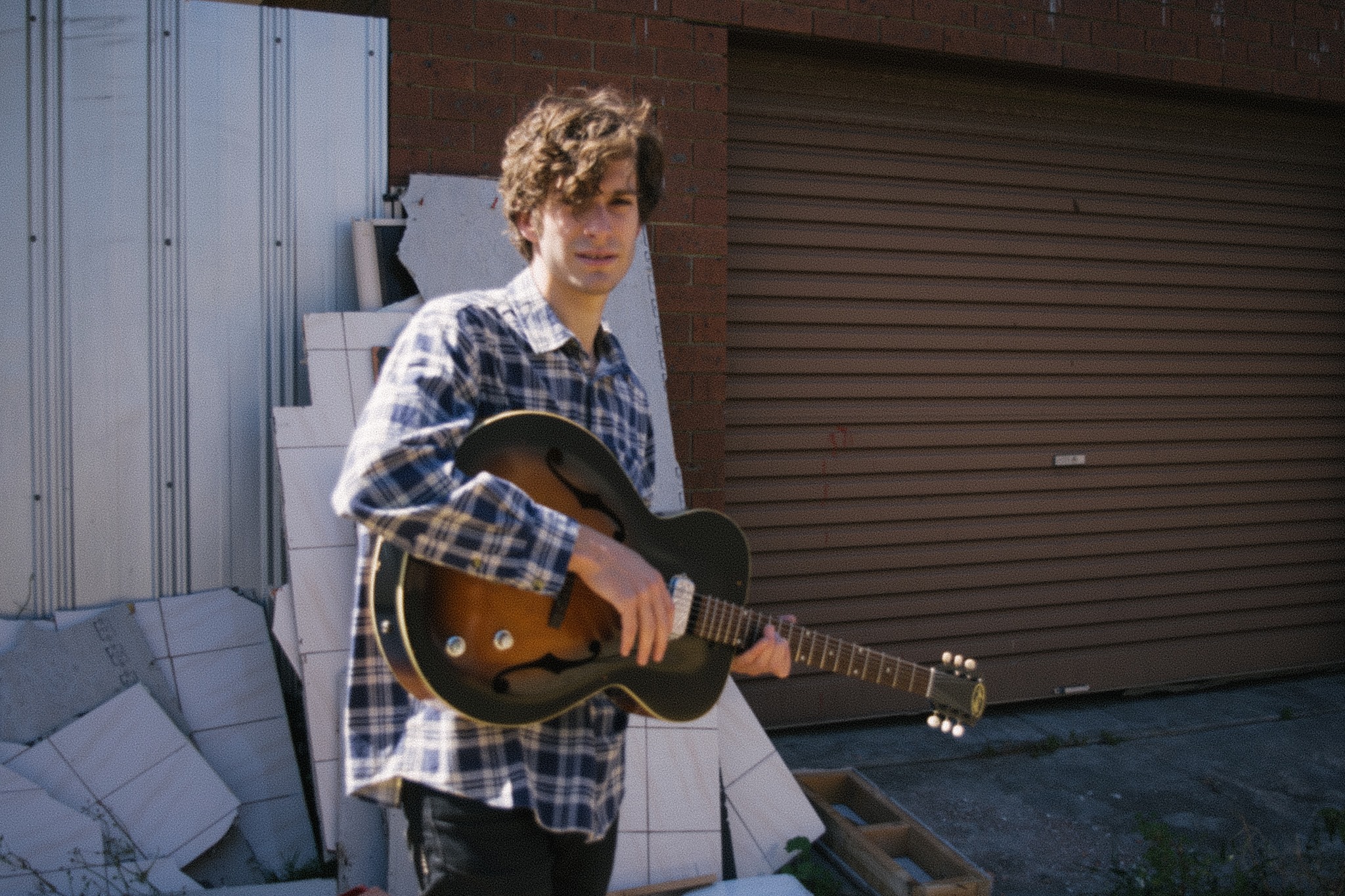 Have a listen to 'Step On My Toes' above, and follow David Western on Facebook to keep up to date with all the things he has coming up.