Music / Premieres
Premiere:
Natasha Johanna - Belmont Park
We're stoked to be premiering the debut single from Melbourne-via-Brisbane-via California singer-songwriter Natasha Johanna - 'Belmont Park' is a sunny slice of stripped back psych-pop that bursts with colour and charming playfulness.
Despite it just being Natasha Johanna's debut release, it's immediately clear from the level of detail in 'Belmont Park' that this is a lot more than a first foray into the world of songwriting. Immaculately crafted and intricate in all the right ways, the track plays like a sonic gateway into Natasha's entrancing world, and clearly suggests that the self-described 'melodic alchemist' is setting her sights towards impressive things.

'Belmont Park' opens with an unassuming drum machine beat, before it quickly blossoms into an immersive soundscape, led by Natasha's honeyed vocals and filled out with delicate acoustic guitars, rich backing vocals and tasteful percussion. The mood is immediately infectious, and the atmosphere is so playful that it almost feels like we've been transported to a friendly hippie commune in the 1960s. Despite keeping the instrumentation relatively bare, 'Belmont Park' manages to feel incredibly lush, and with a spirited flute floating on top of everything, it's easy to completely lose yourself in the layers of sound. Before you know it, the instruments slowly fade away and 'Belmont Park' feels like a happy memory, and all that's left to do is hit the replay button and drift into Natasha's dream world once again.

It's a really exciting introduction to Natasha Johanna, so we caught up with her to find out more about 'Belmont Park' and what she's up to.
TJ: Hey Natasha! For the unacquainted, tell us a bit about yourself?

NJ: I grew up in Brisbane and California then did the great Brisbane-Melbourne migration like a lot of my artistic friends. My family are spread all over the world so it's hard to call one place home. I'm a singer-songwriter and I play a few instruments including the flute that you can hear on 'Belmont Park', my first single. Lately, I'm enjoying playing a beautiful Spanish guitar my friend has generously let me borrow for some time now, I think I want to learn flamenco styles next.


 What's the story behind 'Belmont Park'?


'Belmont Park' is inspired by a place of the same name in San Diego, California - it's a beach-side theme park I used to visit it as a kid when we lived nearby. Last Summer I was feeling particularly nostalgic and that place remained so visually clear in my mind I decided to write a song about it. The whole song is based on my memory of the place and what I thought it would feel like to go back there. 

You recorded the track with one of our favourites, Kate from Full Flower Moon Band - what was the process like?

Kate is one of my favourite people and Full Flower Moon Band are one of my favourite bands too! Kate and I knew each other when we both lived in Brisbane and I was grateful we had the chance to work creatively together, it was really relaxed and enjoyable. Kate set up the studio in a little cabin house in the Sunshine Coast hinterland in Queensland, where we recorded the track using a few mics and the instruments we had with us - a flute, guitars, percussion and our voices. We kept adding what felt good until we were happy with it. The beauty of it was that we had time, so we could have an idea then have another idea a day later and capture it. I do recall a few of the best ideas coming to us on a drive to the beach that we would have to remember and test out later. 

It's also the first track from your forthcoming debut EP - anything you can share about that?

Yes, so the majority of the EP (all but one song) was recorded in that house in the hinterland, Kate and I spent 10 days there and you can definitely tell it wasn't recorded in a studio but I like that about it. The EP is called Golden Light and it's a collection of songs that touch on themes like heartache, the natural world and change. I'll release it early next year at this stage with maybe another single or two in between. 


 How's the rest of the year looking for Natasha Johanna?

I'm playing a launch show with my new band on November 29th at the Grace Darling and a collaborative poetry/music show in December that will be announced soon.  After that, I am going to take a little bit of time off to finish some new work… The EP isn't out yet but I am already keen to get recording again.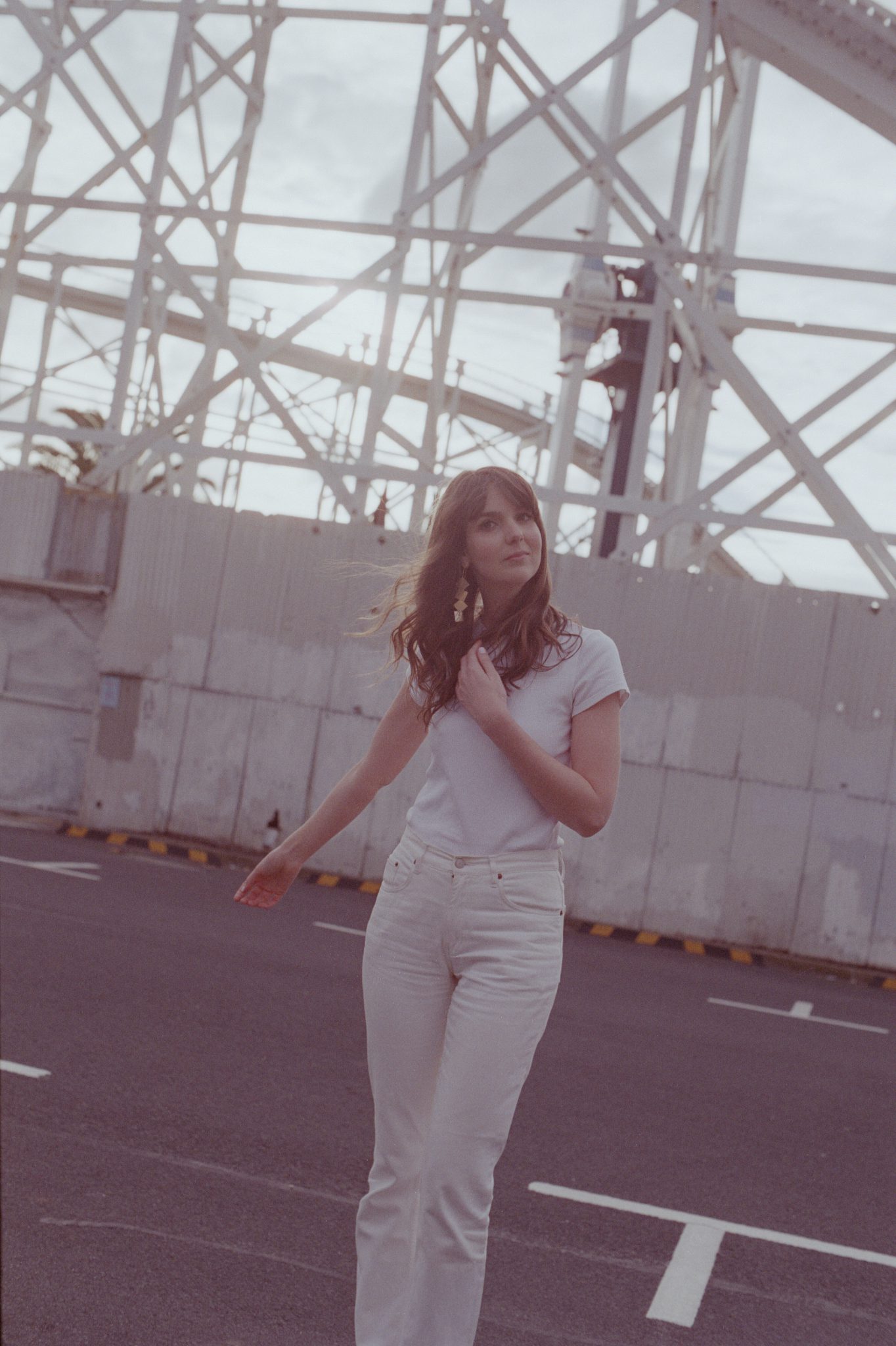 Have a listen to 'Belmont Park' above, and catch Natasha launching the track on November 29th at the Grace Darling.