Music / Features
Track by Track:
Ben Wright Smith - Psychotropical
Coming in hot after a busy twelve months for the Melbourne singer-songwriter, Psychotropical is a short yet diverse collection of psych-pop and the first in a trilogy of EPs, signalling even bigger things are on their way for Ben Wright Smith. We caught up with Ben to strip back the lush sounds of the EP and get the rundown on each of its tracks.
As the first of three EPs that will make up the next Ben Wright Smith full length in 2019, Psychotropical expands on the psychedelic tendencies of 2017's The Great Divorce whilst honouring Wright Smith's impressive songwriting ability. From the driving rock rhythm of 'Rancho Luna' to the motorik drums and acoustic jangle of 'Storm Boy', Psychotropical highlights the diversity of Wright Smith's songcraft and his proficiency as a multi-instrumentalist. Oozing basslines and powerful drums provide each of the four tracks with an infectious groove over which Wright Smith layers luscious guitar and synth work, creating a colourful and danceable collection of music.

Aptly named, Psychotropical is a woozy thirteen-minute trip into a volatile yet summery environment, in which sunny vocals and Harrison-esque guitar solos are constantly foreshadowed by stormy themes of isolation and paranoia. Throughout this diverse musical landscape, Wright Smith's vocal melodies shine with constant warmth despite the often sombre themes explored within the EP. With the next two EPs scheduled over the coming year, we can expect to hear a lot more from Ben Wright Smith soon, and if this release is anything to go by, it's going to be a very exciting time.

To celebrate the release of Psychotropical, Ben ran us through the release track-by-track.
Storm Boy

I was on the road meeting so many new people last year. I think 2018 has been a divisive year to say the least. It seems people are more willing to argue over their differences than engage with what brings us together. 'Storm Boy' is a song about an island community falling apart while bracing for a tropical storm. I think we have to take the good and the bad, but not take either for granted. The storm is the chaos and you can't really do that much about it. The only thing we can do is help each other through it.

Everyone Wants What is Mine

Sometimes I have little arguments in my head with myself. Its like there's a bunch of people there who are all trying to argue for the body to do different things. While the verses contemplate happier moments, small events and loving memories, paranoia and doubt begin to set in during the chorus. I guess this song tries to explore our lighter and darker natures and how they co-exist with each other inside the mind.

Rancho Luna

'Rancho Luna' is a psychedelic post card from a broken paradise. Inspired while travelling in Cuba, 'Rancho Luna' is named after an abandoned soviet holiday resort on the northern tip of the communist island. The epitome of opulence and decay, I wanted to use the holiday resort to inspire the fallacy of paradise. The narrator of this song finds themselves unhappy with the rules of the life they live. Aspiring to move to an island paradise where they are able to be alone, explore themselves and the beautiful nature around them. Of course, they soon find themselves missing their home, their friends and perhaps the monotony of an everyday life.

Homesick

Continuing with the ideas of 'Rancho Luna', 'Homesick' is perhaps the simplest and most direct of all of the songs. I wrote this song in my car on a freezing night in Hobart after my accommodation fell through while on tour. It was pretty bleak but I'm glad some good came out of it. I wrote it on a 1981 Japanese Omnichord (a digital auto harp) and it only took a few minutes.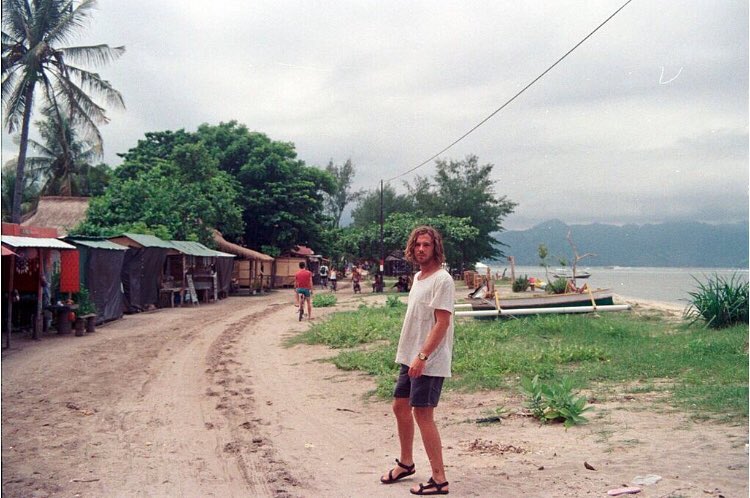 Check out Psychotropical above, and follow Ben Wright Smith on Facebook to keep up with what's set to be a very busy 2019.