Music / Premieres
Premiere:
Lafferty Daniel - Serotonin
Today we're thrilled to be premiering the debut release from wonky-pop whizkid Lafferty Daniel - 'Serotonin' is an addictive dose of colourful garage-rock that bursts with playful energy and maniacal charm, and points towards incredibly exciting things for the new project.
Recognisable as the octopus playing a back-to-front drum kit with Hobsons Bay Coast Guard, Splendidid and a bunch of other things, Jack Foy's move from the back to centre-stage has been a long time coming. But now, with the release of his first single under his solo moniker Lafferty Daniel, it's safe to say he's as crafty and versatile up the front as he is behind the tubs.

Beginning with some brittle guitar strums and Jack's twangy voice, 'Serotonin' quickly blasts open into a wall of colour, full with spirited guitar leads, a propulsive beat and truckloads of energy. The track bounds away with Jack's voice bouncing over sunny guitars and an erratic beat, before things shift and 'Serotonin' slips into territory previously unmarked by Jack, with a gloriously wonky solo section. When things finally get back on track, it's hard not to listen along with a goofy grin, as zigzagging guitars and playful vocal melodies amass and crisscross while the rhythm section bubbles along underneath. Almost as unexpectedly as the way the track burst open, we're hit with an irregular drum break and 'Serotonin' comes to an end on a lopsided chord, leaving nothing but a charmingly fuzzy memory behind.

With a debut EP on the horizon and a full band waiting in the wings, we got in touch with Jack to find out a bit more about his new alter-ego.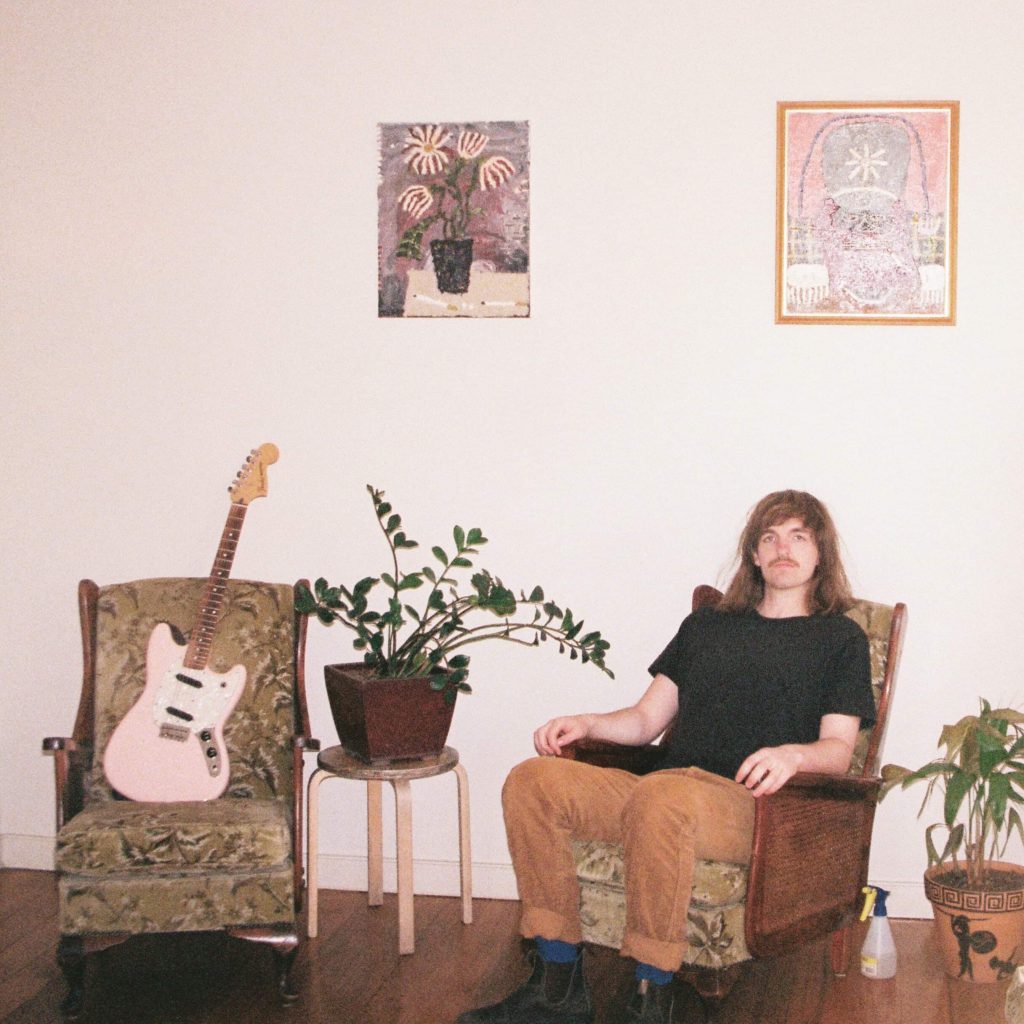 TJ: Hello Jack. Firstly, is the idea meant to be that you are Lafferty Daniel? Should I be saying hello Lafferty or would that be like calling Bono U2? Also, what's the story?

LD: It's more of an either/or situation. Lafferty Daniel is sort of an inside joke I have with myself from when I was a kid, like when you hear something the wrong way and don't figure out the real meaning for an embarrassingly long time. So you can call me Lafferty, LaffLaff, Notorious LD, Jack or Jacky or Laffy Jack or whatever.

'Serotonin' is a hit - where'd the song come from?

I wrote it in the aftermath of a break up, complete with the cliche big night out trying to write myself off. It's about that feeling of being on top of the fucking world, and then before you know it, it's 7:30 in the morning and you're crashing back down to reality. Your problems are still there - they're a bit worse now. Hey, what can you do? Rinse, lather and repeat. But if you look at it from the right perspective and chuck a few happy chords in there, you end up with a fun little number.

You already play a lot of music - what made you want to start your own personal project?

I've been playing in bands for ages, always playing drums though. But I've been singing and playing guitar in my bedroom for almost as long. I never had a guitar so I was always borrowing from my sister or my friends - I only bought my first guitar last year after saving up the simoleons. I just wanted a bit of a different creative outlet. Playing drums is a very specific one for me, so I wanted to go down a different route. I'm very much a drummer playing guitar and I think it comes through in the music.

A huge part of it as well is wanting to hear certain things in music that I only find in a handful of artists. So I thought, fuck it, I'll just give it a crack myself. 'Serotonin' has a bit of a dueling guitar solo thing in the middle that's kinda silly and barely in key, which I think is really funny. So hopefully other people enjoy it as well.

You've got pretty good fashion sense I reckon, talk us through your outfit.

Hahaha thanks man, I think my fashion sense is god awful. Half of my shirts I got from my friend's dad. He's an old school hippie dude, so I'm just wearing his shirts didn't make the cut of his jib. Is Hippie Dad Rejects a style? I guess that's it.

What's coming up next for Lafferty Daniel?

There's another single coming at the start of next year, then an EP not long after that. Got a second EP nearly done which will come out next year as well. Then I guess I'll just keep doing EPs for eternity until Stu Mackenzie signs me to Flightless or Kevin Parker calls me up to appropriate some more Nigerian disco tracks.

I've yet to play a gig as LD though so if anyone needs some Faux Punk at any events hit me up. I'll do support gigs, play in your backyard, weddings, funerals, birthdays, births, conceptions, christenings, bar mitzvahs, school swimming carnivals, court hearings; you name it, I'm easy.
Check out 'Serotonin' above, and follow Lafferty Daniel on Facebook to keep an eye on all that is still to come.