Speed Dating
Speed Dating:
Hell Beach Label Party Pt. 1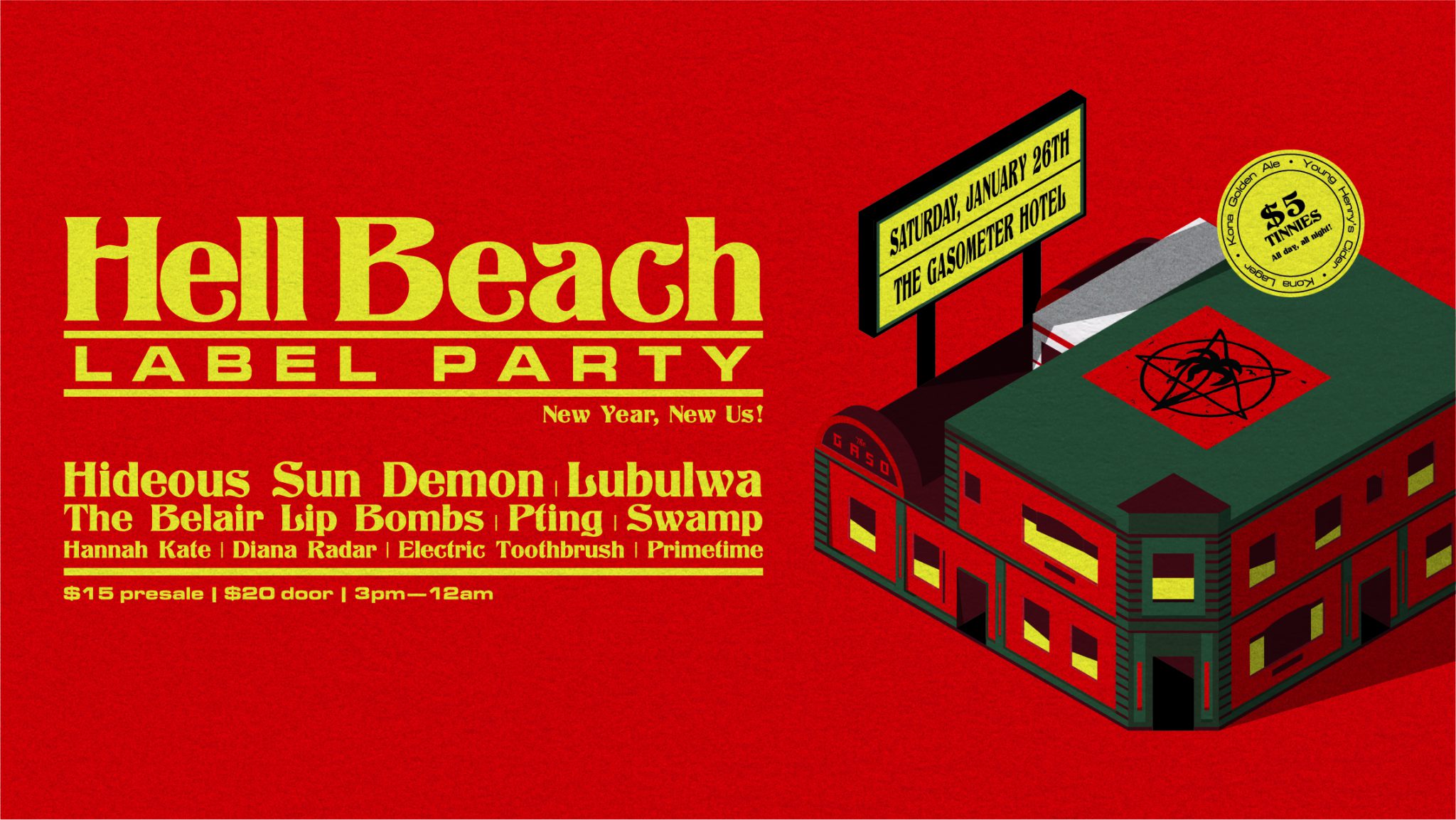 Before Hell Beach's huge label party this Saturday, we got in touch with the crew involved and lined ourselves up a bunch of speed dates with some of Melbourne's most eligible musical acts. In Part 1, we got to know garage-psych weirdos
Hideous Sun Demon
, fuzzed-out indie rockers
The Belair Lip Bombs
, garage-pop mayor of Moreland
Hannah Kate
, lo-fi post-punk crew
Diana Radar
and some bloody know-it-alls called
Primetime
.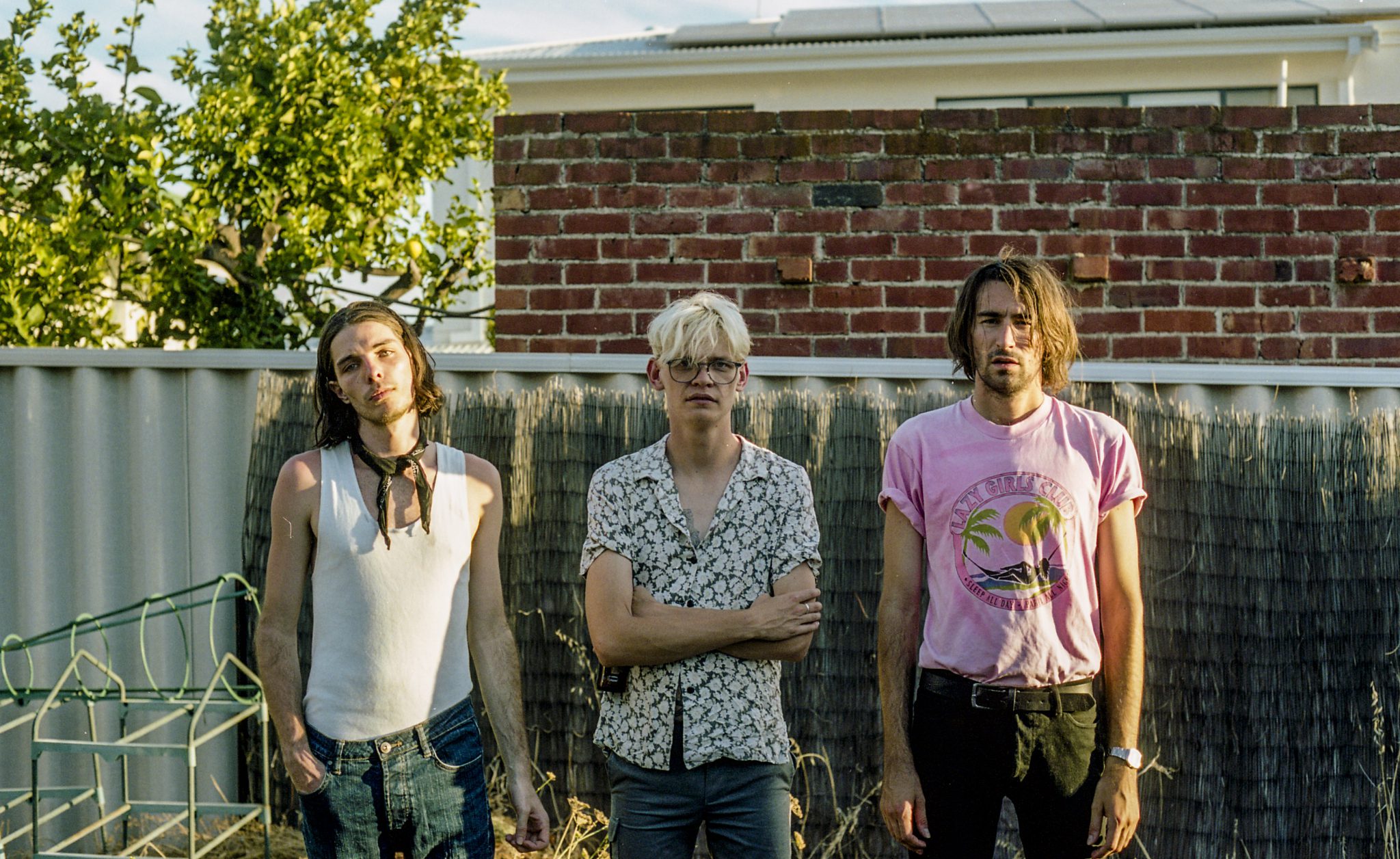 Hideous Sun Demon


Where do we know you from?
God I dunno. The internet? Maybe someone's mum told you about us? We were on TV once.


Last really disappointing movie you saw?
I know a lot of people weren't that impressed with Bird Box. I don't really care but I will say that I watched the first half hour and just found the concept upsetting. Highly graphic mass suicide, why would you watch that? I know it's art or whatever but considering the grim nihilism that characterises our generation do we really need that? Go sit in the sun or read a book or something. Go drive to a nice spot in the country and sit by a river.


What's the most sophisticated thing you've done lately?
This interview...


What's your perfect Sunday?
Seeing Hideous Sun Demon play their residency at the Old Bar. Hint.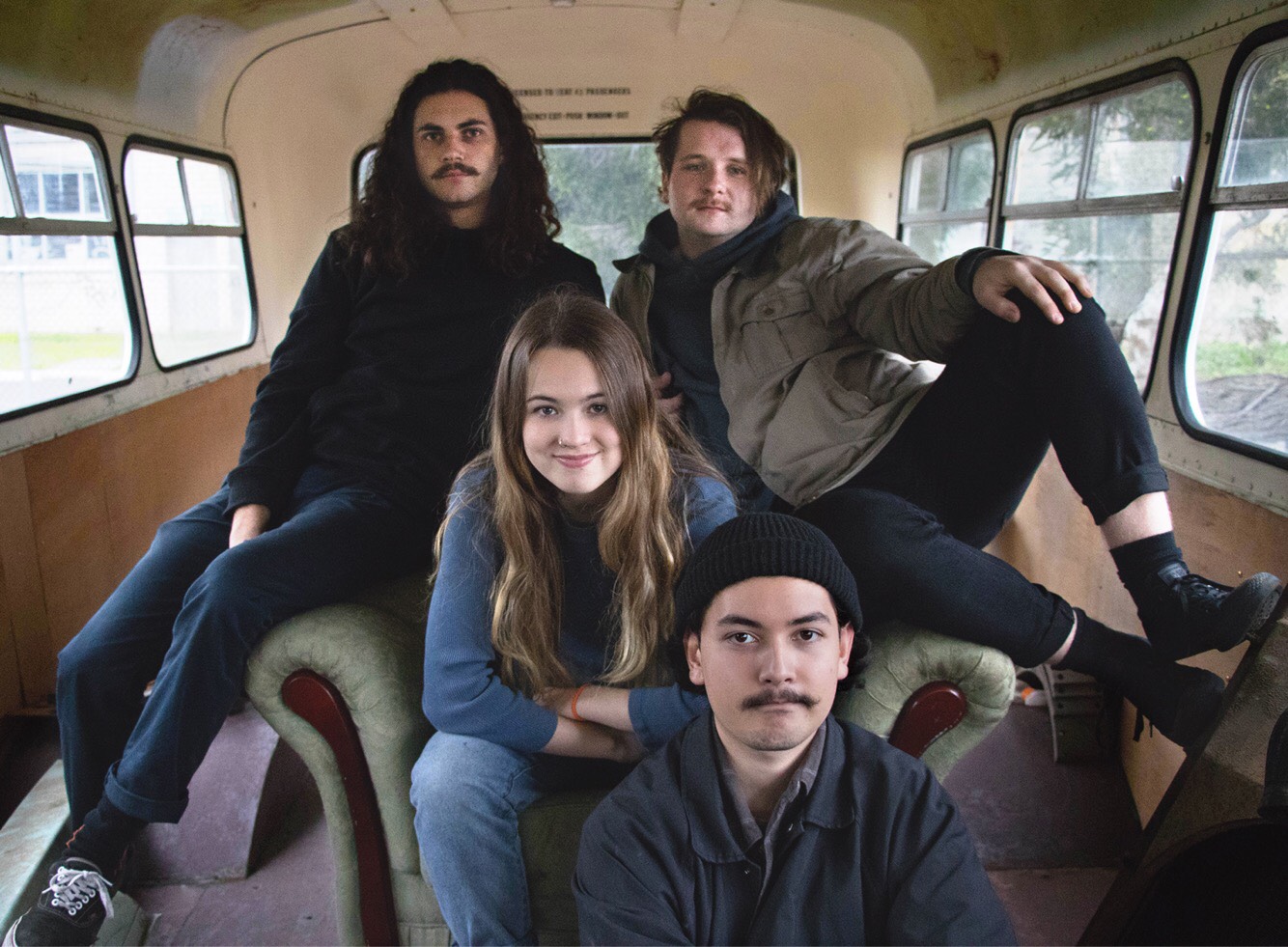 The Belair Lip Bombs


Where do we know you from?
You know us from our hit 1991 album Nevermind.


Weigh in on soft drink.
Dr Pepper is just cough medicine...


Tell us something your dad says about sport.
Our dads actually all play for Melbourne Victory which is how we know each other, they're disappointed we've pursued the music path.


What's your perfect Sunday?
Perfect Sunday is doing nothing all day until you realise you forgot to take out the bins because it's actually Wednesday.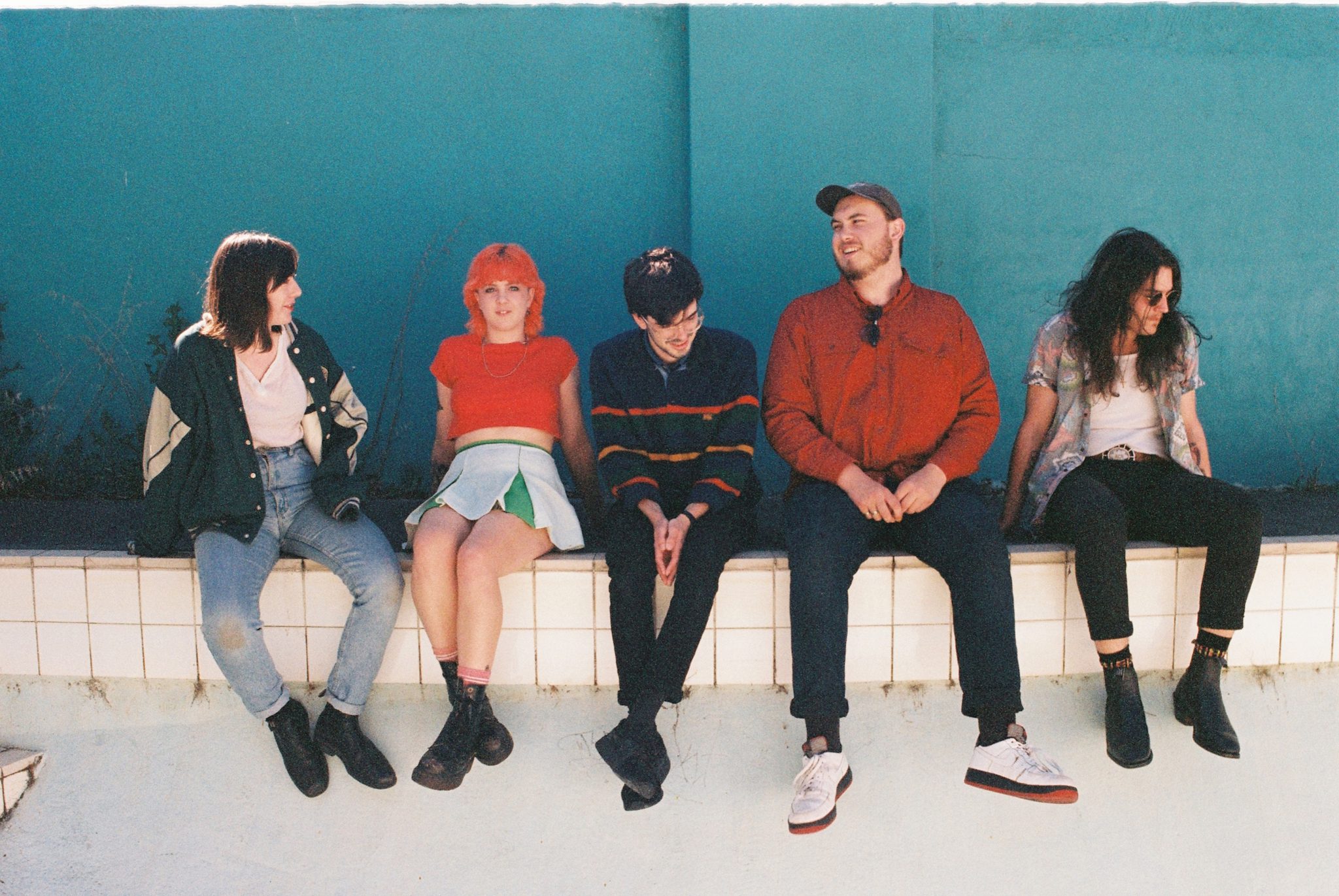 Hannah Kate


Where do we know you from?
Most likely from the band I play in Hannah Kate, if you're in that inner north bandy band scene we may have crossed paths once or twice, or maybe you've seen me slingin' beers at the Ev too!


How much fun is too much fun?
There ain't no such thing!


Clean as you cook or do it all at the end?
I like to do a few things as I go to make it a lil easier but I save those fry pan/pot boys for the end. Soak 'em though yeah?


What's your perfect Sunday?
Wake up at maybe 11, cook up a sick brekky and laze around in the sun on the banana lounge, listen to some tunes with the housemates maybe have a beer or 5 who knows!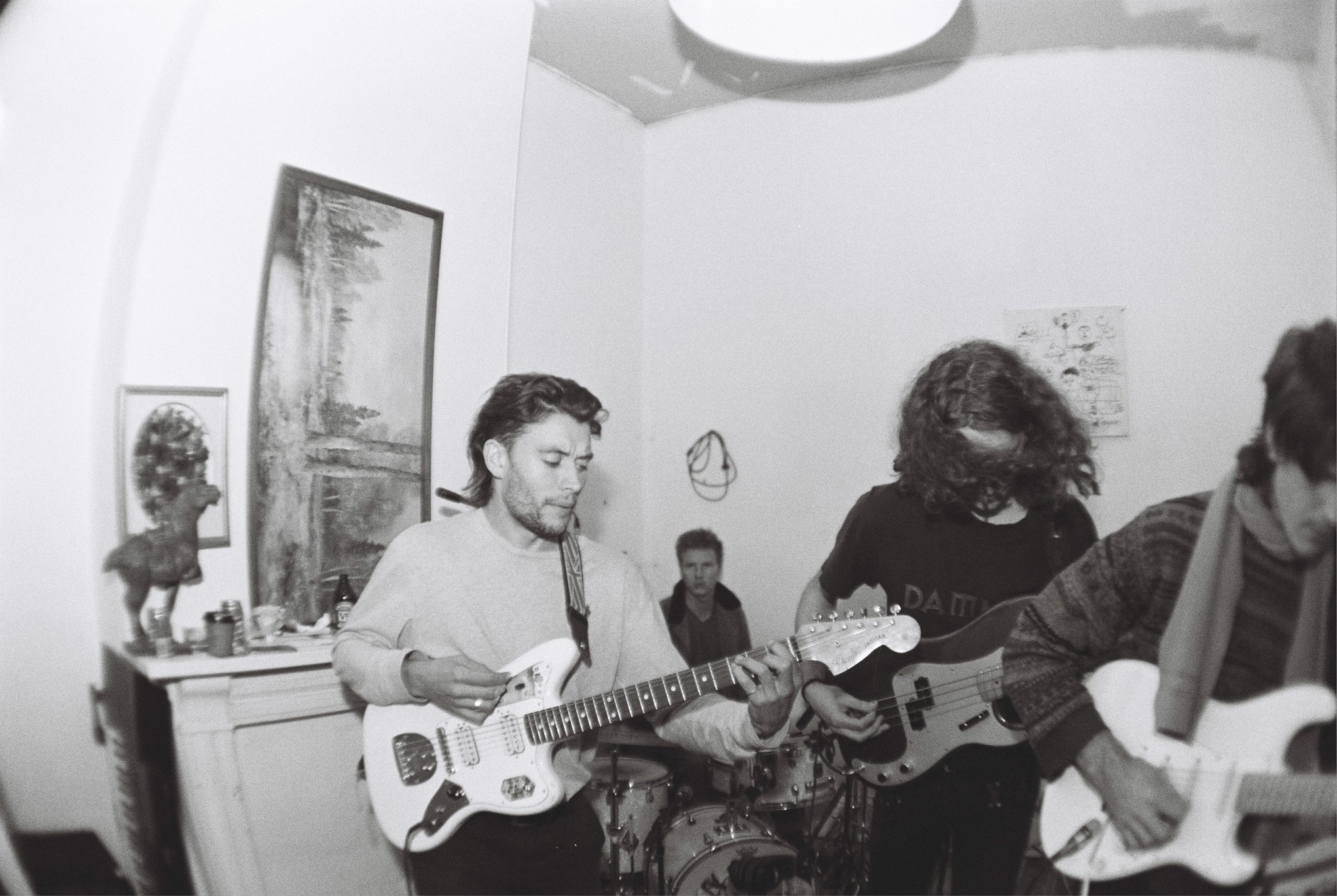 Diana Radar


Where do we know you from?
I guess we met through Youtube in a way?


At what age do you think being able to run fast becomes less important in your personal life?
Maybe once you're like 50? And you have kids and can just eat food and sit in the sun all day and be happy and drink beer? But in saying that none of us have a real need to run overly fast at the moment...


Favourite Wallace and Gromit film?
The shaving one!


What's your perfect Sunday?
Fam roast surely. X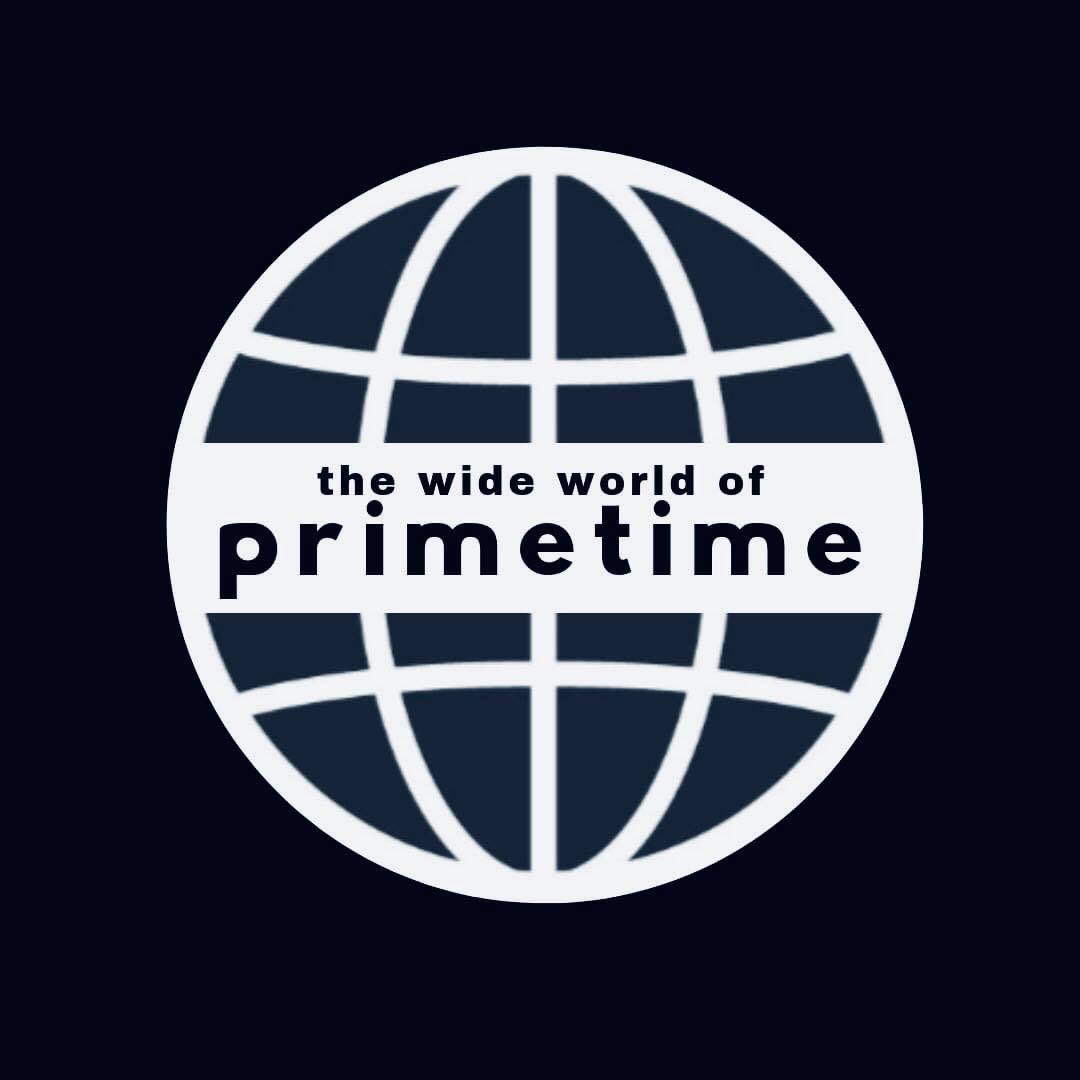 Primetime


Where do we know you from?
We are the five horrendously overage men at the Don Bosco Youth Centre every Sunday afternoon. Come find us commandeering the trampolines.


What's the dumbest thing you've done this week?
Spent the huge cash payment we received in advance for this weekend's show (MiniFest!) on expanding the land of our farms on 2009's favourite farm owning simulation 'Farmville'.


So McDonald's are running a new thing where they have 37 different flavours of Fanta available, but turns out there's just 8 new flavours and you get to mix any two together, equally 37. How bullshit is that?
TJ, love to show our painful attention to detail here: sorry, but it is 36* flavours in total that are created by blending any two of the six* individual flavours available. And we absolutely love it.


We just did a bit of research and you've forgotten frozen Coke mates. So you're right about the 36 flavours, but there are the eight new flavours plus Coke, which you can combine. But now thinking about it, that means there should technically be 36 new flavours plus the eight individual flavours, which adds up to 44 new flavours. I'm still calling bullshit. Anyway, what's your perfect Sunday?
Hustling 7-8 year olds on the pool tables down at the Don Bosco Youth Centre.



Hell Beach Label Party takes place this Saturday at the Gasometer Hotel, from 3:30pm until 12am. Tickets are available
online
or from the door at the event.
Due to the complexities of January 26, Hell Beach will also be donating 50% of the profit from the show to
Djirri Djirri Dance Group
's crowdfunding campaign to create an Indigenous only traditional dance and song event.