Music / Features
Here Comes the Company Man -
A Chat with Vintage Crop
Off the back of the release of their new EP Company Man and ahead of the launch show this weekend at the Grace Darling, Liam Mcnally caught up with Jack Cherry, lead singer of Geelong garage-punks Vintage Crop, to find out about the band's steady rise and what's to come next.
I'm sitting next to Jack Cherry on a back veranda, staring at a handful of sheep. They're nonchalantly grazing around a paddock on a sunny day in Marshall, a suburb latched on to the outskirts of Geelong. The setting is a stark contrast to the spaces I'd seen Cherry before: enclosed, hazy rock dens like The Tote and The Old Bar in Melbourne.

Cherry, lead singer of garage rock band Vintage Crop, looks just as at home on stage in those grungier environments as he does here, at his parents' out-of-the-way, country-charm kind of house. On stage he rocks a casual confidence - he quips dryly between songs and moves around wildly with the music, jerking his body as if it's being jabbed by his guitar's wiry tones. Now though, he comes across as humble and even self-deprecating as he explains how he got his start in music.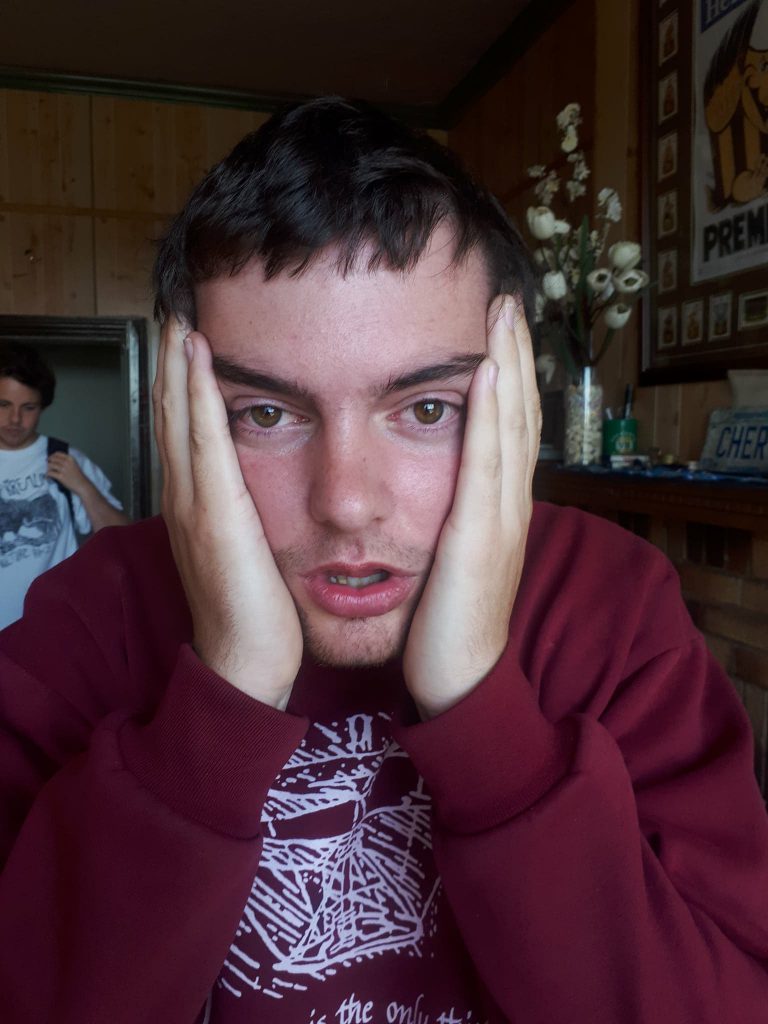 He picked up a guitar at about thirteen: "I figured out playing guitar wasn't as hard as people made it look. I learnt one song on guitar and started rearranging those four chords to make my own songs. After that I just figured out how to use Audacity and recorded a bunch of stuff." Shortly after, he coined his band name, Vintage Crop, which he has recorded under since he was fourteen. He borrowed the name from a poster his dad had on the wall, which depicted a famous racehorse that had won the Melbourne Cup.

A six-year period of different line-ups and bedroom practices followed, which resulted in an eclectic list of long-since thrown-away demos. In early 2016, Cherry found a group of talented mates he liked to play with consistently, and a chance to play live. "[It was at my] twentieth birthday party at a mate's house. Everyone got bored of it after like three songs. I think people were thinking 'Oh they'll be done soon so we'll walk away.' But we kept playing for like half an hour. So, yep—wasn't great. Our first real show was at Black Hat in Geelong which there was actually people at, which was fuckin' weird."

From these small and relatable beginnings, Vintage Crop have been on a steady rise over the last couple of years. They became staples at the Barwon Club, the de-facto home of Geelong's rock scene, then began making more waves up around the big smoke—ticking boxes like a Tote residency, opening for the Murlocs, an east-coast tour and playing at the Melbourne leg of Gizzfest 2017. "That's probably the most mental show we've ever done," he says of their sweaty set at Gizzfest, which took place in a shipping container. Halfway through, the sardine-canned audience hoisted guitarist Tyson Harper into a crowd-surf alongside a mannequin, which was then delivered to the stage to replace him. "We only have like fifty fans but they all came," Cherry says. "Packed into a 25-capacity room, it was pretty rowdy."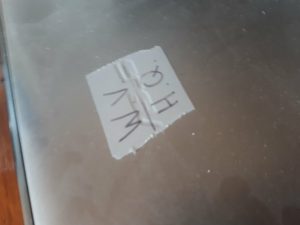 Cherry has a busy schedule in the music world these days - he's put out an EP and two albums for Vintage Crop, and started up his own label, Weathervane Records. "[I was] seeing bands that play cool music but don't have a lot of support or don't have a way into the local scene," he says. "I thought maybe I can help. Even if it's just paying for them to get CDs done or something, at least that way they kind of can move out into the scene and meet other people. I just wanted to be the first step. A record label also just sounded cool, so I put it under that, but I don't really just do record label stuff." The label has over a dozen releases from Geelong and Melbourne bands, available via the label's Bandcamp page.

The band's most recent album, 2018's New Age was released on a different Geelong label, ANTI FADE records, run by Billy Gardner of The Living Eyes. "Billy has a bigger reach than [Weathervane]," Cherry says. "We thought if we did it through he could help take us to somewhere we haven't been yet." In turn, Cherry has released a live tape of fellow ANTI FADE band, Gonzo. This support within the music scene, between labels that could technically be rivals, is one of the reasons Vintage Crop haven't made the leap into Melbourne full-time yet. "Everyone seems to know each other and kind of work together a bit more [in Geelong], because we're a smaller town. It's a tighter knit community." 

Looking to the future, the band is hopeful to get overseas. French label Polaks Records did a run of the band's first album and sold two-hundred in the first month. At the time of interview, Cherry was quietly confident: "Maybe one day we'll get to go on a holiday over there and play a couple of shows." He may have been holidng his cards close to his chest, because the band have since officially announced a huge European tour this April, comprising twenty-seven shows across Italy, Switzerland, France, Belgium, Norway, Germany, and the UK.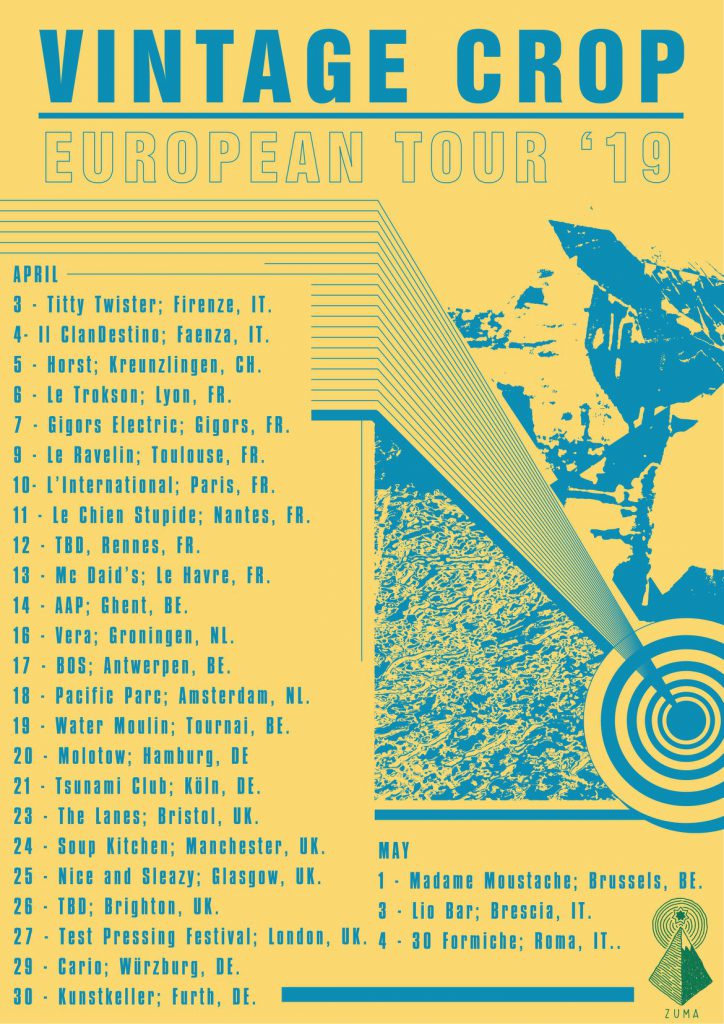 In the meantime, fans in the homeland are getting more music to chew through; the band has just released a new 7" EP Company Man. It's a four track, tweaked-out, garage-punk lament of the corporate worker's life. Musically, this EP shows a fine-tuning the band's sound; bigger fuzz-hooks in the choruses and more technically proficient riffing through the verses. Lyrically, the band has always been known for their witty and sarcastic lyrics - this EP pushes that reputation further, through poignant images of hum-drum frustration throughout the tracks that come together to form a fairly singular concept, one that may be very real for the band of twenty-two-year olds looking down the barrel of adulthood.


Company Man
is out now through
ANTI FADE Records
in Australia and
Drunken Sailor Records
in the UK, and you can catch Vintage Crop this Saturday, February 9th, at the Grace Darling as they launch the new EP.