Music / Features
They Made Me Do It -
Talking Influences with
Auntie Leo & the Backstabbers
Melbourne garage-rockers Auntie Leo & the Backstabbers are back with a brand new 7" Roaches, so we got talking with the boys to find out what influenced their latest blast of blown-out western-tinged rock 'n' roll.
Auntie Leo & the Backstabbers rolled onto the local scene a few years back, and immediately impressed crowds with their spaghetti western influenced garage-psych. Their debut EP, which they released in mid 2017, was packed with stomping blues beats and twangy surf guitars, and their next release Wetbrain saw the band spread their wings even further with a more psychedelic sound.
 Last month, they dropped their newest offering, Roaches, two cuts of classic Auntie Leo garage that sees the band honing even further in on their idiosyncratic sound.

Side A kicks off with the title track, a tune that rolls in like an outlaw full with swagger and brazen confidence. Led by a driving bassline and a stabbing guitar that jangles through the whole song, the band ride a steady groove as vocalist Dillon Melita takes the reigns with his drawling vocals. Filled out with some tasteful ahhs and a fiery surf-rock guitar solo, it's a banging garage rock tune that highlights the boys at the top of their game. Flip over and we're hit with 'Down', a classic slice of vintage rock 'n' roll that's just as impressive - with its chiming 12-string guitar, howling blues harp and 60's stomp, it's a track that wouldn't feel out of place on a Nuggets compilation.

Roaches is a really exciting return for Auntie Leo & the Backstabbers, and a solid reminder why they band are frontrunners in Melbourne's garage-psych scene. As they hit the road for the first time to give the rest of Australia a taste of their medicine, we got in touch with the band to find out what influenced their latest sounds.
The Good, The Bad and The Ugly
The Good, The Bad and The Ugly is a huge influence on our music. We're all huge fans of that whole spaghetti-western High Noon vibe, which we try to channel in quite a bit of our music. We love the main theme song so much that we ended up doing our own cover of it as the intro to our Roaches launch in Melbourne at The Gasometer.


Bells Beach


We're pretty big into the whole surf rock movement from back in the 60s and 70s, so anything to do with the surf is right up our alley.

Dillon was at Bells Beach one morning and the sand was crawling with cockroaches for some reason which resembled something like a nightmare. When he got home he hit us all up to a jam. For some reason we were playing doom metal and then the song 'Roaches' came about out of nowhere. We tuned our guitars back up and finished it off there on the spot.


Runaway Story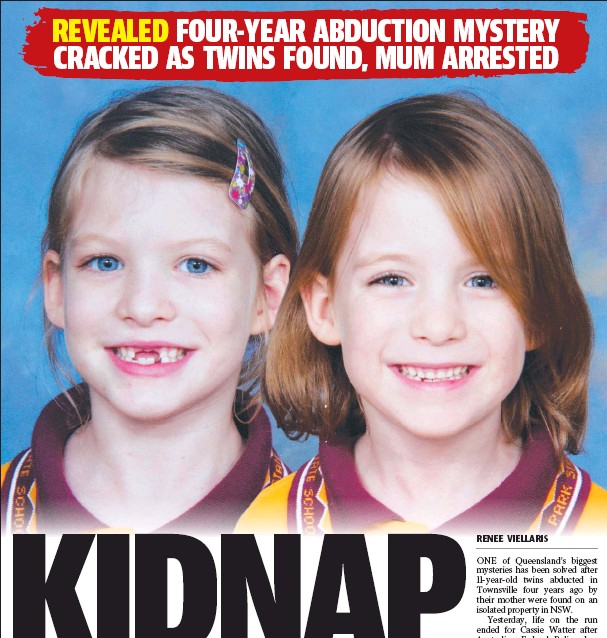 Dillon was watching the news one afternoon and there was this weird as story on the TV about a mother who had kidnapped her own children and was running from the law for several years, so long that everyone presumed they were dead so everyone was looking for bodies rather than fugitives. That went on to become the inspiration for our song 'Down'.


25 Gram Pouch of Choice Blues


Probably not something that most people would find inspiration in, but the first song we ever wrote was after a surf session down the Great Ocean Road. Kole accidentally left his pouch of choice blues on the roof of the car when we drove off and he was absolutely shattered for the rest of the day when he realized he'd lost it.

Driving back on the way home we spotted an olive coloured flicker in the gutter and realised there it was in all its glory, completely untouched. We ended up going home that night and putting together our first demo which was actually called 'Choice Blues'.


White Bleaches
White Bleaches have played a huge role in shaping our sound. They've been one of our favourite bands since we started making music. We've been lucky enough to play a few shows with them over the last few years. Definitely check them out!
Auntie Leo are currently on tour in support of the 7", which you can listen to above, and this weekend they play Rad Bar in Wollongong on Friday and Frankie's Pizza in Sydney on Saturday. To check out the rest of the dates, head to their Facebook page.