Music / Premieres
Premiere:
Sunfruits - All I Want
On their debut single, psych-pop powerhouse Sunfruits serve up a gloriously woozy dose of 60's tinged psychedelia, offering us a perfect introduction into their sun-kissed world.
Coming together only late last year, Sunfruits is a brand new Melbourne supergroup of sorts, featuring members of Cracker La Touf, Culte, Pinch Points, Slush, Bad Bangs and Edamame. Founded by Winnie McQuinn, who you may recognise behind the drums in a number of local acts, Sunfruits sees Winnie take the spotlight for the first time. Winnie explains "I decided to start Sunfruits as I wanted to play and write the music that I listened to most, and I love having dedicated projects for certain genres, it definitely helps fulfil all your musical needs haha. I also wanted to experience playing guitar and fronting a band." That said, if the new single 'All I Want' is anything to go by, Sunfruits is set to assert Winnie as far more than just a crafty drummer.

Beginning with a zigzagging guitar line that oozes with chorus and delay, 'All I Want' quickly opens into a colourful groove, packed with woozy guitars, a bouncing rhythm section and a heap of charm. In his languid voice, Winnie weaves a playful melody that dips and ducks around the wobbly instrumentation, before the track strips back momentarily and sucks us right in. Immediately things kick back in with a pounding beat and some erratic guitar work, blasting us in the face and highlighting the dichotomy behind the track - while the mood is bright and relaxed, lyrically we're dealing with some heavier themes, as Winnie explains "'All I Want' is about humanity's addiction to material possessions, and their disregard of the consequences of consumerism." The band get things back on track and drift into a groove-heavy jam, full with extra percussion and some warped guitar leads, before they flip back to the song's opening line and ride it out until 'All I Want' falls apart.

It's a really solid introduction to the new band, and points towards some very exciting things to come, with more music and an east coast tour on the horizon. In the meantime, you can catch Sunfruits launching the single on April 12th at a secret location in Collingwood, joined by Eggy and Poppongene.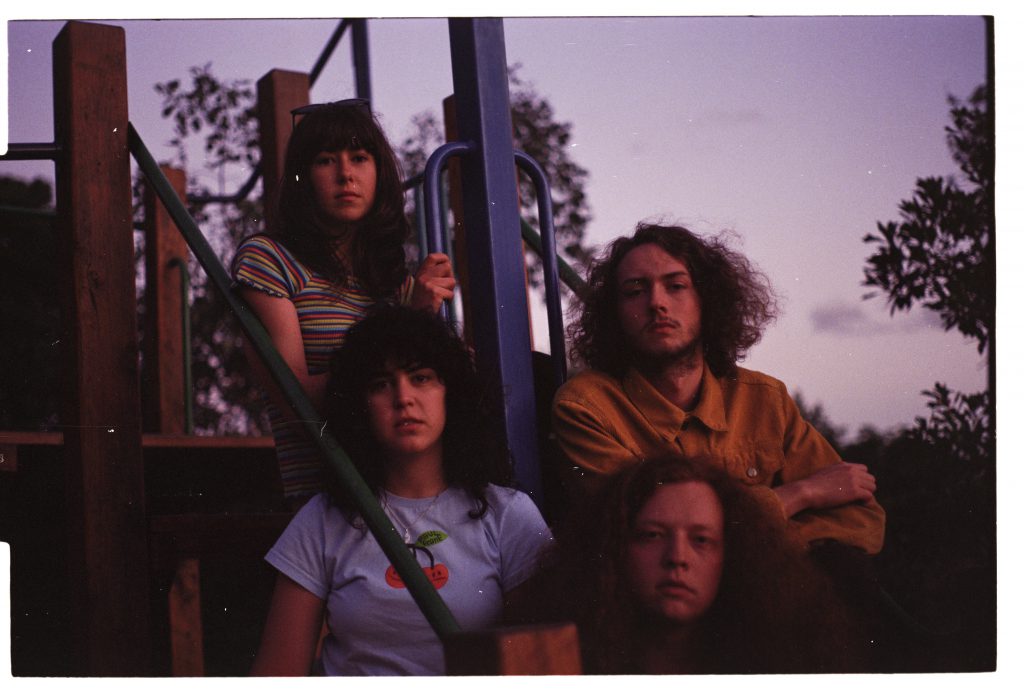 Check out 'All I Want' above, and catch Sunfruits launching the single on April 12th at a secret location.