Music / Premieres
Premiere:
Patrick Ryan - Tides
We're stoked to premiere the brand new single from local psych-pop guy Patrick Ryan - 'Tides' is an immersive dose of 60's fuzz-pop that sucks us in with its propulsive grooves, before its woozy breakdown sends us to outer space and back.
Recognisable as a guitarist of Melbourne psych-rock powerhouse Sofala, last year saw Patrick Ryan make his first move out on his own, with the release of his debut solo single 'Greedy Head' back in May. Describing the decision to make music under his own name, he explains "I wanted to find a way to record the music that I hear in my head when I'm writing a song. I've always played in bands where each person would be a contributor for their instrument (and don't get me wrong, collaboration is one of the most special parts of making music), but I wanted to explore sonic territories of each individual instrument that for me, were largely uncharted." Compared to Sofala's sprawling whirlwinds of psych and funk, 'Greedy Head' saw Patrick combining his psychedelic influences with some 60's pop and folk elements, and now with 'Tides', he dials the weirdness up an extra notch.

Immediately volatile and propulsive, 'Tides' kicks off into an explosion of blown-out guitars, surf-rock drums and crunchy production. With the inclusion of a dizzying organ lead, we're teleported into the heyday of 60's psych-pop, before Patrick steals the limelight with his enigmatic voice, spitting out striking lyrics that drip with toxicity. He explains "'Tides' was written at a time where I had absolutely no clue what I was doing with myself. It explores the interplay between frustrations with complacency and inadequacy, and acceptance of your current station in life. This acceptance is not resignation or defeat, rather resolve to move forward with purpose." Mirroring the track's themes, the instrumentation suddenly shifts and we drift into a woozy dreamscape that feels completely blissful, as effected guitars ebb and flow around Patrick's fluid voice, which loses the edge and now sounds totally immersive. Naturally, the groove picks up again and we're hit with one more glorious blast of organ, before 'Tides' abruptly ends.

It's a really strong return for Patrick Ryan, and a track that suggests exciting things are to come from his forthcoming debut EP. With an east-coast tour in the pipeline he's definitely one to keep an eye on, and in the meantime, you can catch Patrick solo at Some Velvet Morning next Thursday, April 4th, with WOY and Rat Child.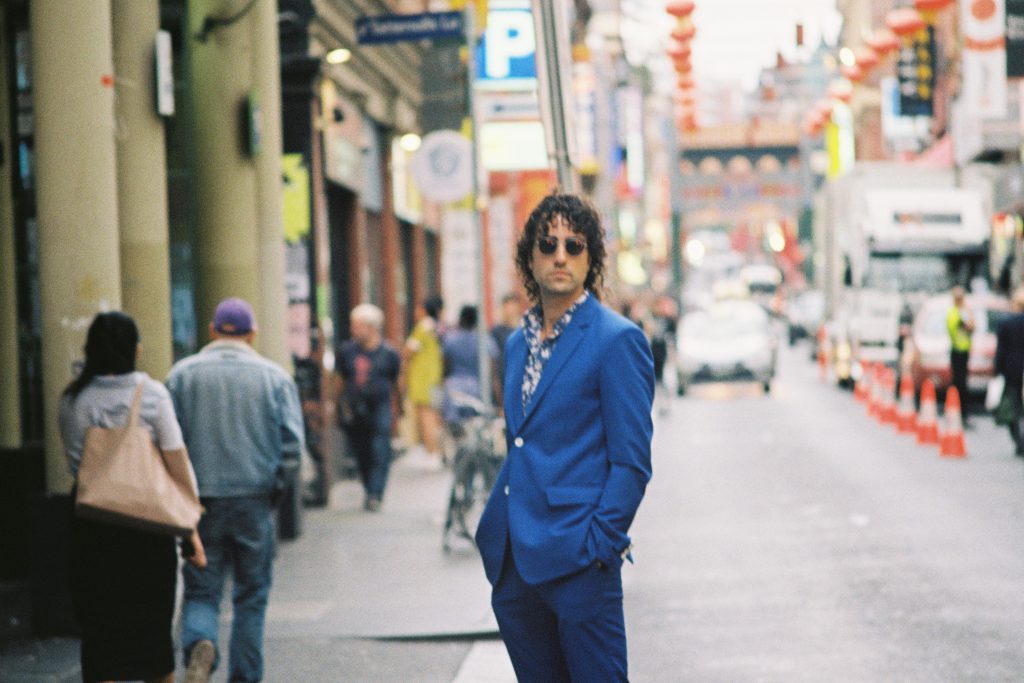 Check out 'Tides' above, and follow Patrick Ryan on Facebook to keep up to date as he gears up to release his debut EP later this year.